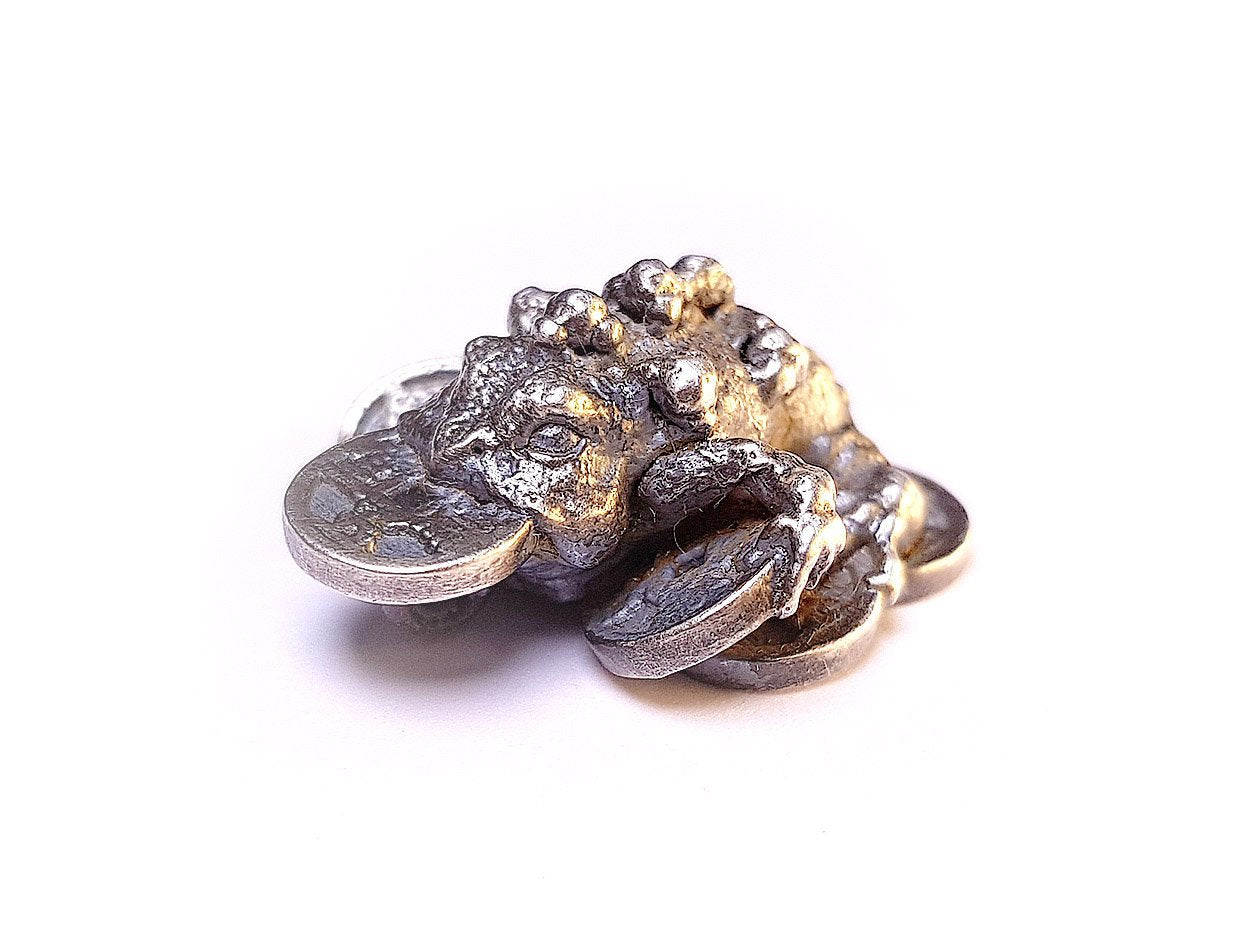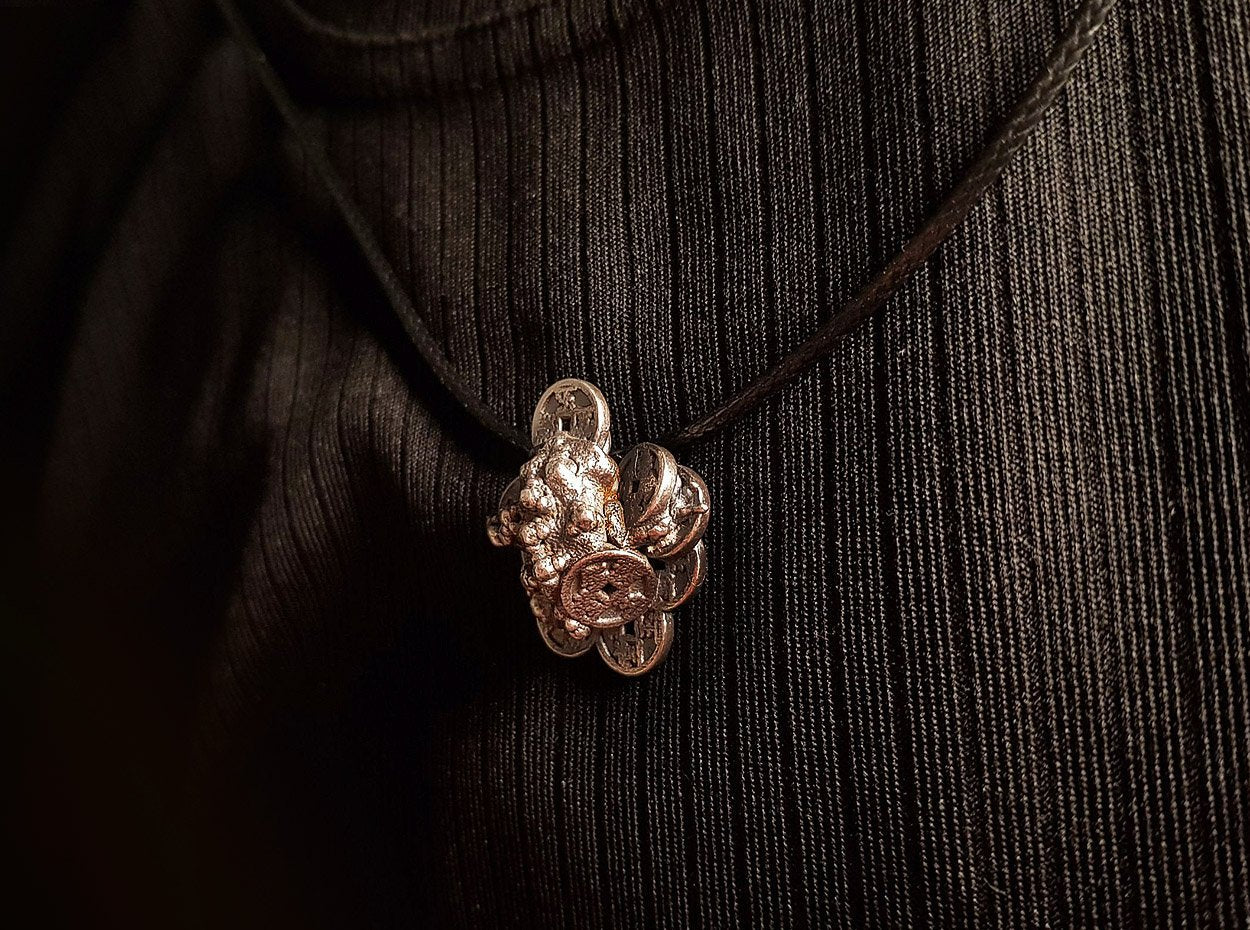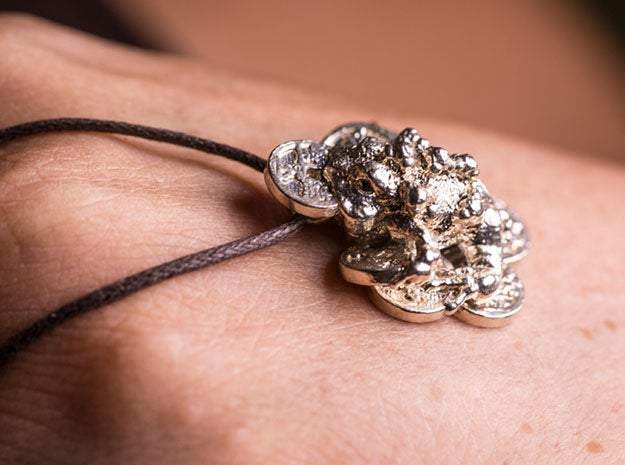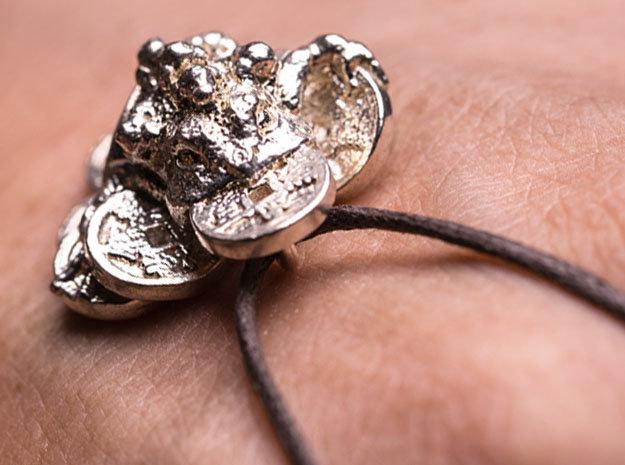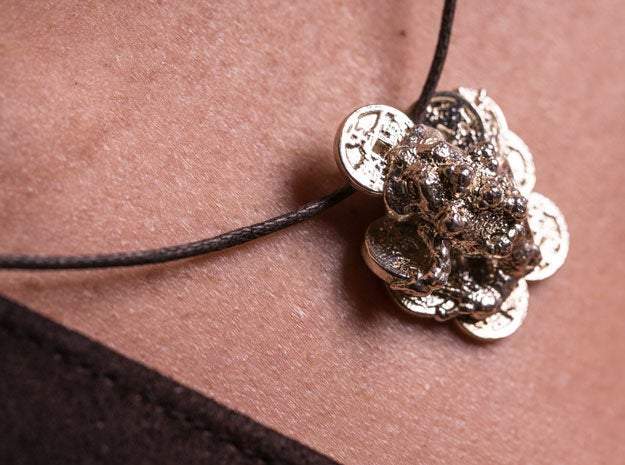 Greedy Money Toad Pendant | JinChan | 金蟾
The Greedy Money Toad Pendant is a unique and eye-catching piece of jewelry that symbolizes wealth and prosperity. With its design of a toad clutching a coin in its mouth and holding additional coins in its arms, this pendant is sure to catch the attention of those around you. The seven stars (dipper) positioned behind the toad add an extra touch of good luck and fortune to the design.

Not only is this pendant perfect for wearing as a necklace, it can also be displayed on a table as a decorative item or placed in the corner of your home as a Feng Shui charm. Feng Shui beliefs suggest that adding red stones to the eyes of the toad will activate its soul and enhance its wealth-attracting powers.

Whether you're looking to attract financial abundance or just appreciate the beauty of this piece, the Greedy Money Toad Pendant is a must-have for anyone who loves unique and meaningful jewelry. So why wait? Order yours today and start attracting wealth and prosperity into your life!
Designer Notes

According to FengShui, we believe that adding red color to the eyes of the heavenly creature will activate its soul. So we strongly encourage our user to purchase with precious stones in the eye.
Product Variations:

1) Raw Brass (Brass)

2) Antique Silver (with Sterling Silver with Antique finishing)

3) Yellow Gold Plated (Sterling Silver base with Yellow Gold plating to direct represent wealth)

4) 18K Gold ( 18K Solid Gold is the most direct translation of wealth compare to the aboves)

All the top options 

Ruby (Red)
Sapphire (Blue)
Emerald (Green)
Quartz (Transparent white)
Spinel (Black)
RING VERSION
For Rings
We use US sizing as standard. If you have problem converting your local sizing, please check with us.  
We are comfortably handle any sizing from 3-15. If any rings your are interested listed do not offer the sizing you need, you can write in to check with us. 
If you do not know your sizing, we recommend you visit your local jewelry store to get your sizing. But if it is not a variable option, you can DIY by using the following method.
Once you trace your size, place the paper strip against a ruler to measure.
During checkout, you can forward your reading (preferably in mm) so we can convert for you. 
We provide 1 time free ring size adjustment for our products. You just need to send back the item and we will re-adjust for you.  
For Bracelet
Same method as above, but instead of fingers, you measure the most narrow part of your wrist. For wrist, generally we are using inches instead. During purchase, select your correct wrist size measurement. If your wrist is slightly bigger then the sizing given. Choose the next bigger size. 
Example:
- if your wrist is 7 inches, choose 7 inches as your wrist size.
- if your wrist is 8.5 inches, choose 9 inches as your wrist size.
- if you are 9 1/4 inches, choose 10 inches as your wrist size.

Please write to us if you are not sure.