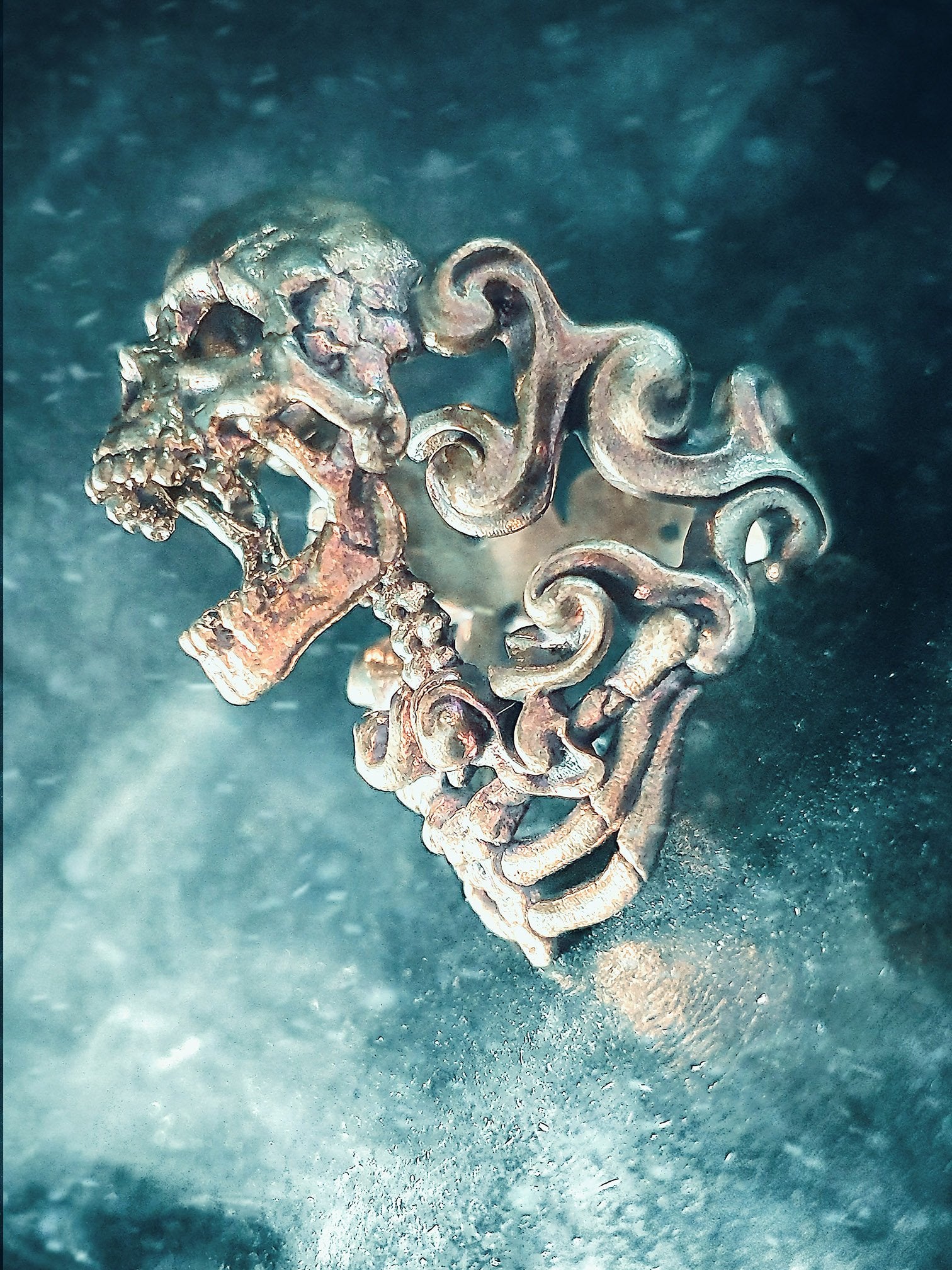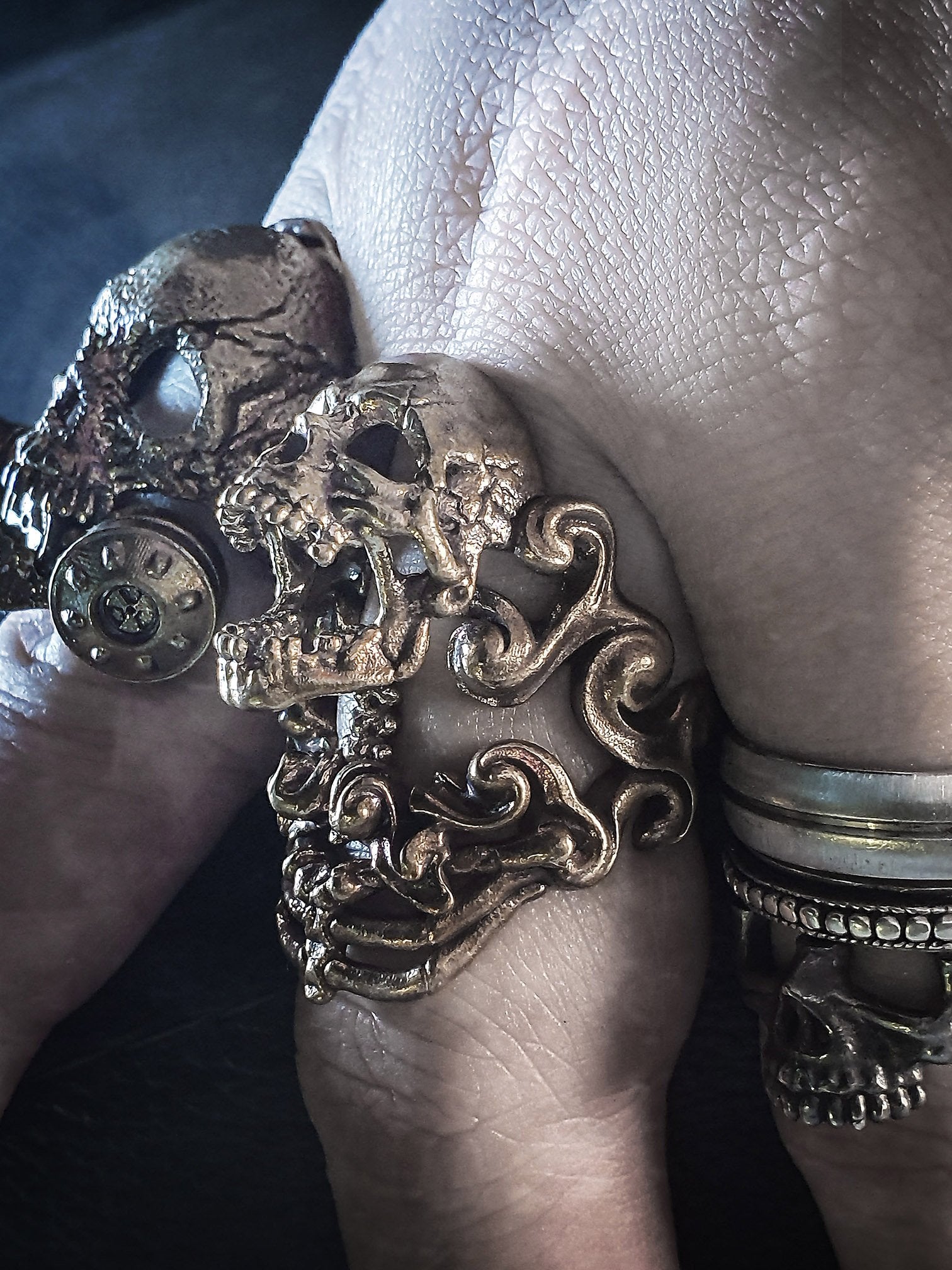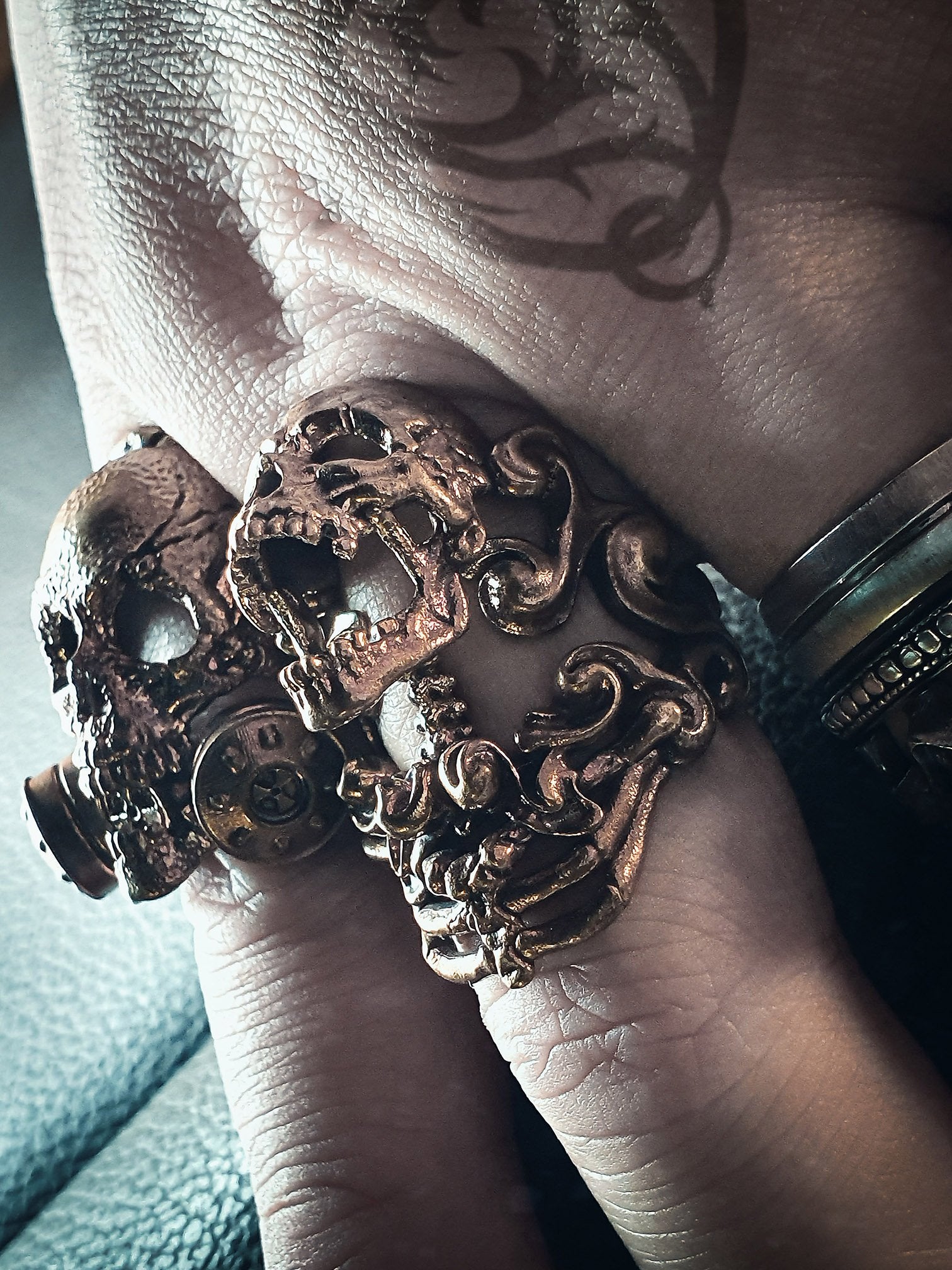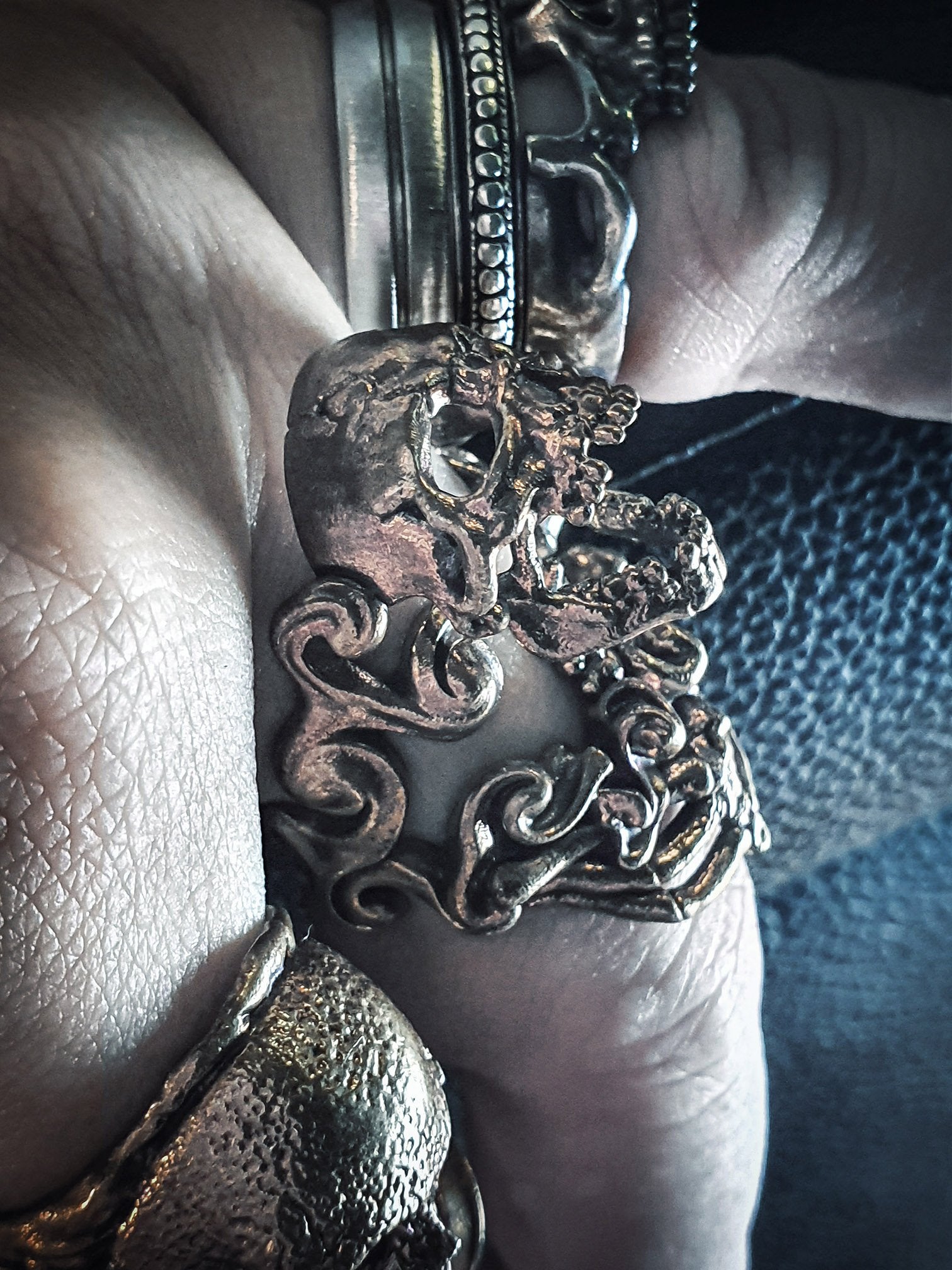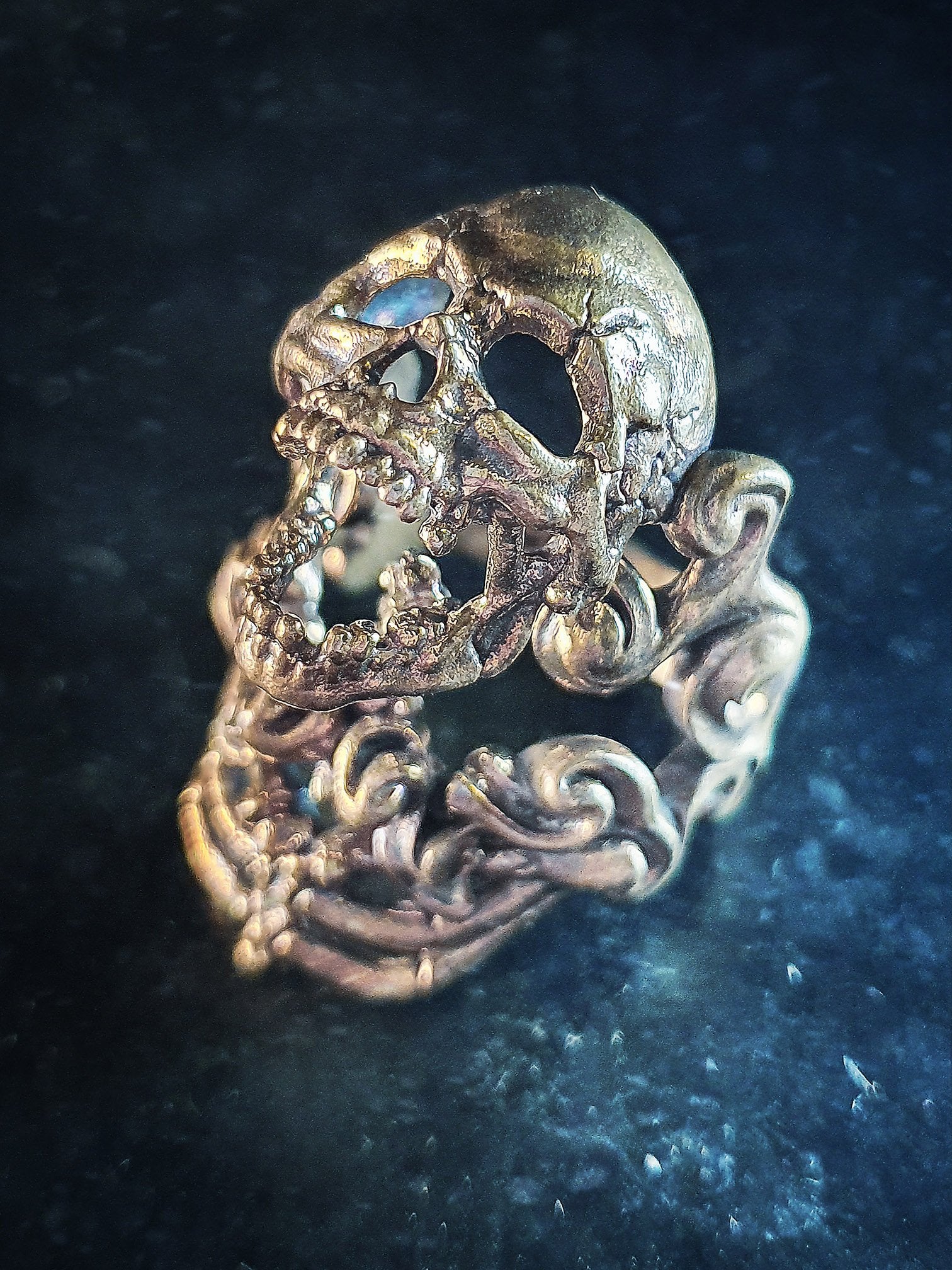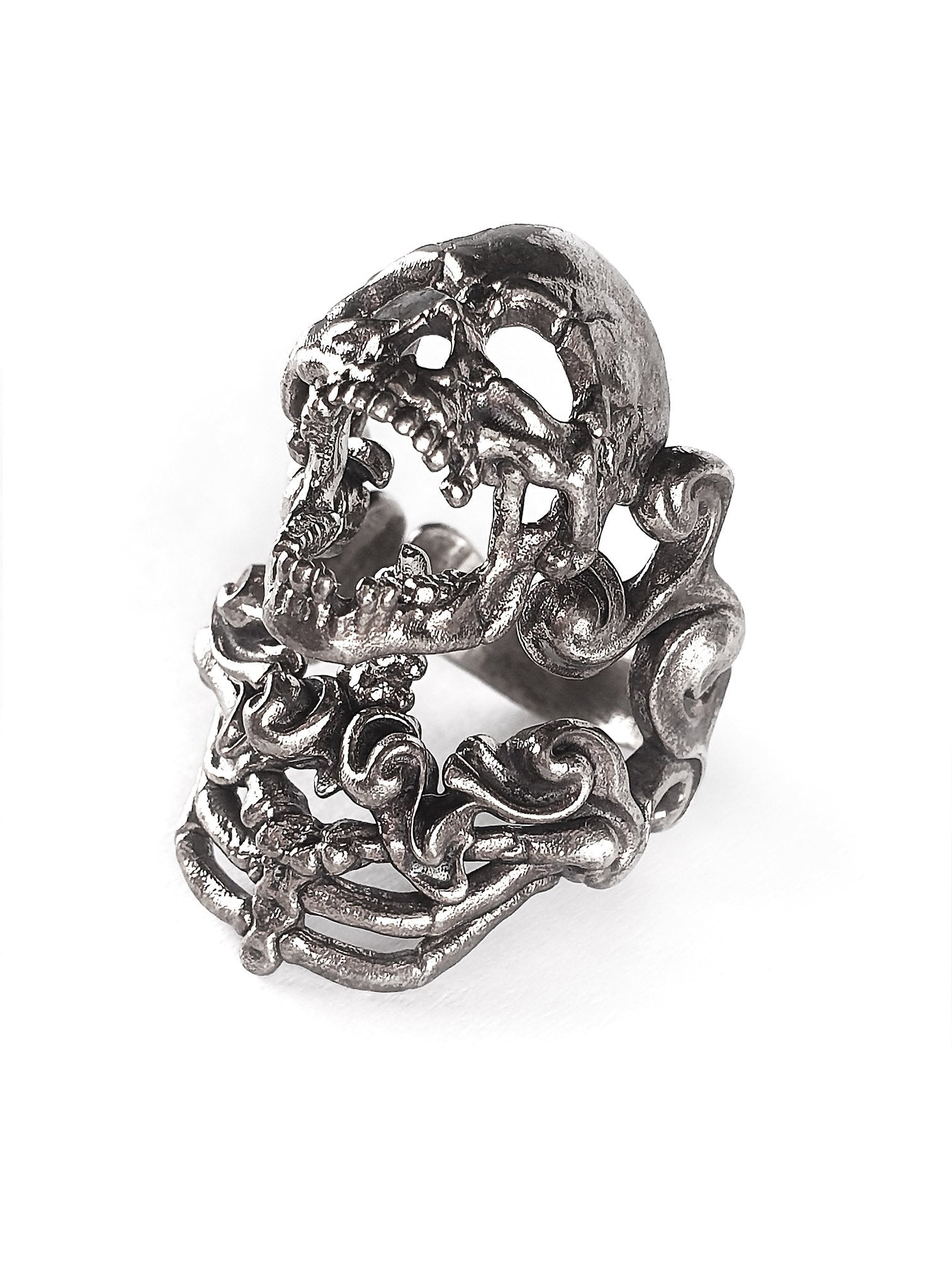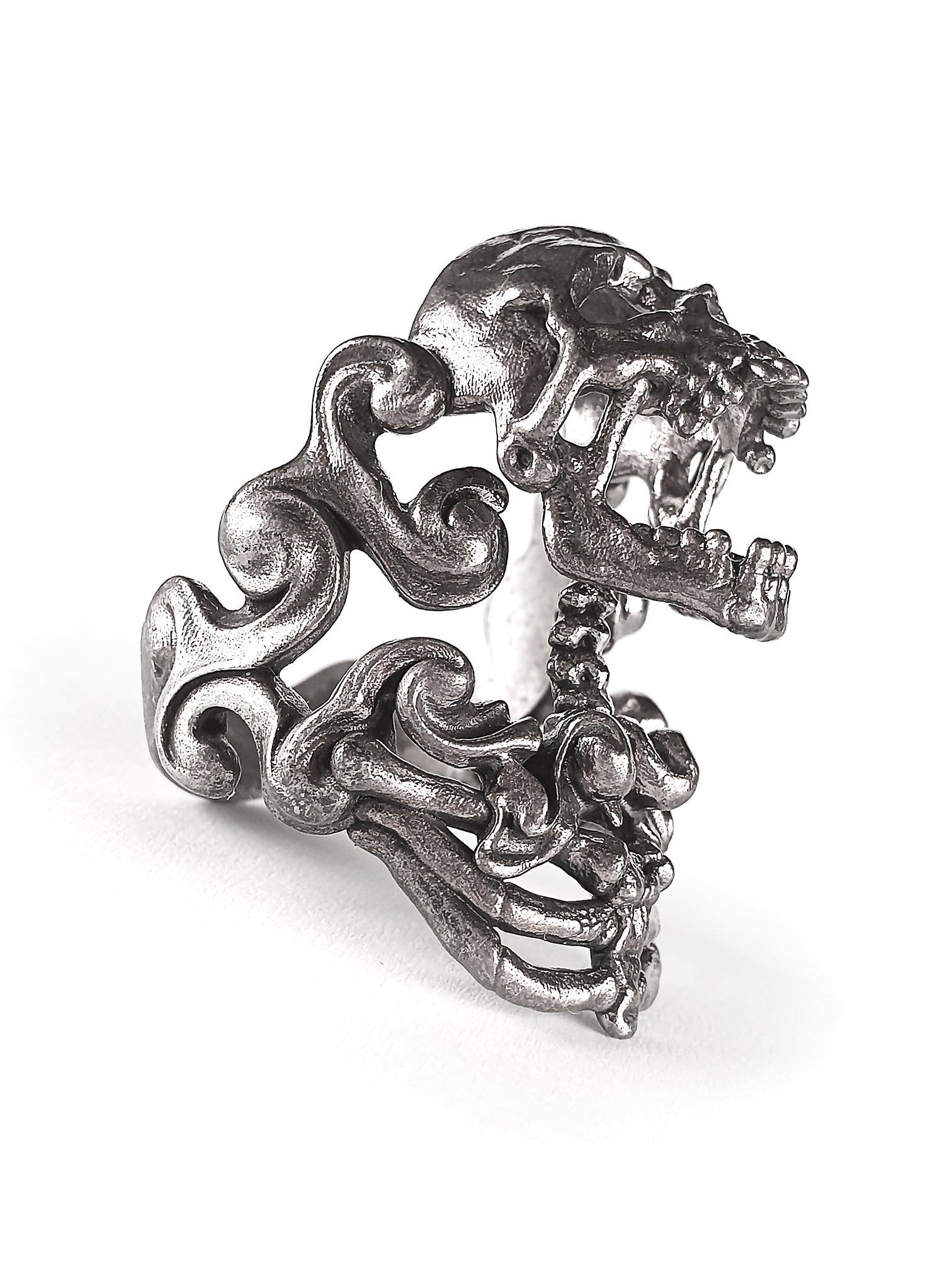 Skull Ring | Water Spectral
Description
The Mind seeks revenge, while your Heart is willing to fight,
but your soul is forgiveness.
~ Claude Bessette
This Skull Ring, inspired by the legendary water creatures of various cultures and mythologies, is a unique and striking piece of jewelry. With its emphasis on creating a flowing and floating feel, this ring captures the essence of these mysterious and alluring creatures.

From the Hyōsube (ひょうすべ) of Japan to the Nymphs of Ancient Greece, to the Nyx of Germanic mythology and the Phi Phraya (ผีพราย, พรายน้ำ) of Thai legend, this ring pays homage to these timeless tales of the sea and its creatures. Each culture has their own unique version of these creatures, but they all share the common theme of the mysterious and alluring power of the water.

This ring, with its decent size and eye-catching design, is sure to stand out among your collection of rings. Whether you're a fan of mythical creatures, or simply appreciate the beauty of water, this Skull Ring is a must-have addition to your jewelry collection. So why wait? Start exploring the world of water creatures today with this stunning and soulfully crafted piece!
Technical Specs
Height: 38mm
Weight: 18g+-
For Rings
We use US sizing as standard. If you have problem converting your local sizing, please check with us.  
We are comfortably handle any sizing from 3-15. If any rings your are interested listed do not offer the sizing you need, you can write in to check with us. 
If you do not know your sizing, we recommend you visit your local jewelry store to get your sizing. But if it is not a variable option, you can DIY by using the following method.
Once you trace your size, place the paper strip against a ruler to measure.
During checkout, you can forward your reading (preferably in mm) so we can convert for you. 
We provide 1 time free ring size adjustment for our products. You just need to send back the item and we will re-adjust for you.  
For Bracelet
Same method as above, but instead of fingers, you measure the most narrow part of your wrist. For wrist, generally we are using inches instead. During purchase, select your correct wrist size measurement. If your wrist is slightly bigger then the sizing given. Choose the next bigger size. 
Example:
- if your wrist is 7 inches, choose 7 inches as your wrist size.
- if your wrist is 8.5 inches, choose 9 inches as your wrist size.
- if you are 9 1/4 inches, choose 10 inches as your wrist size.

Please write to us if you are not sure.