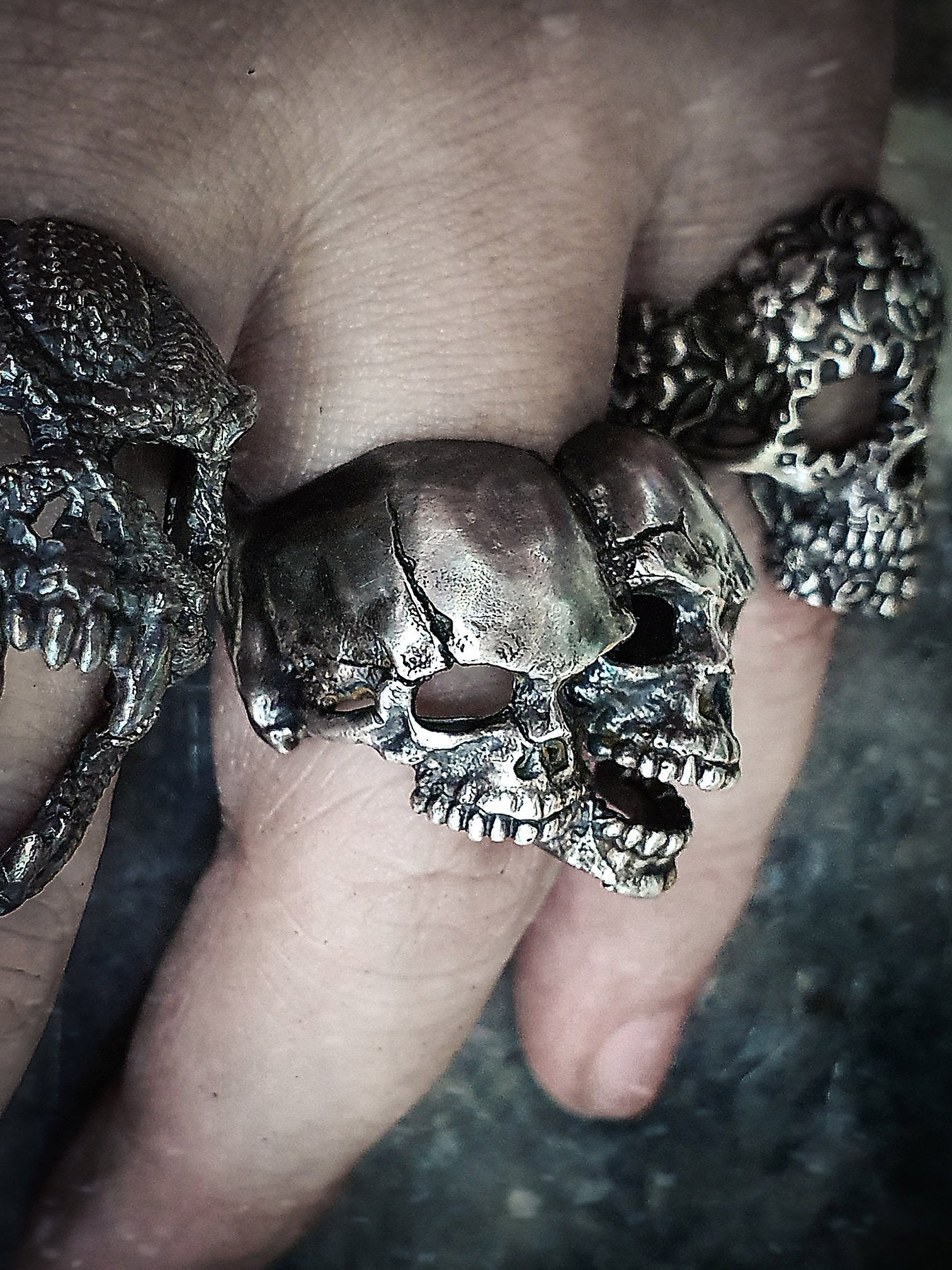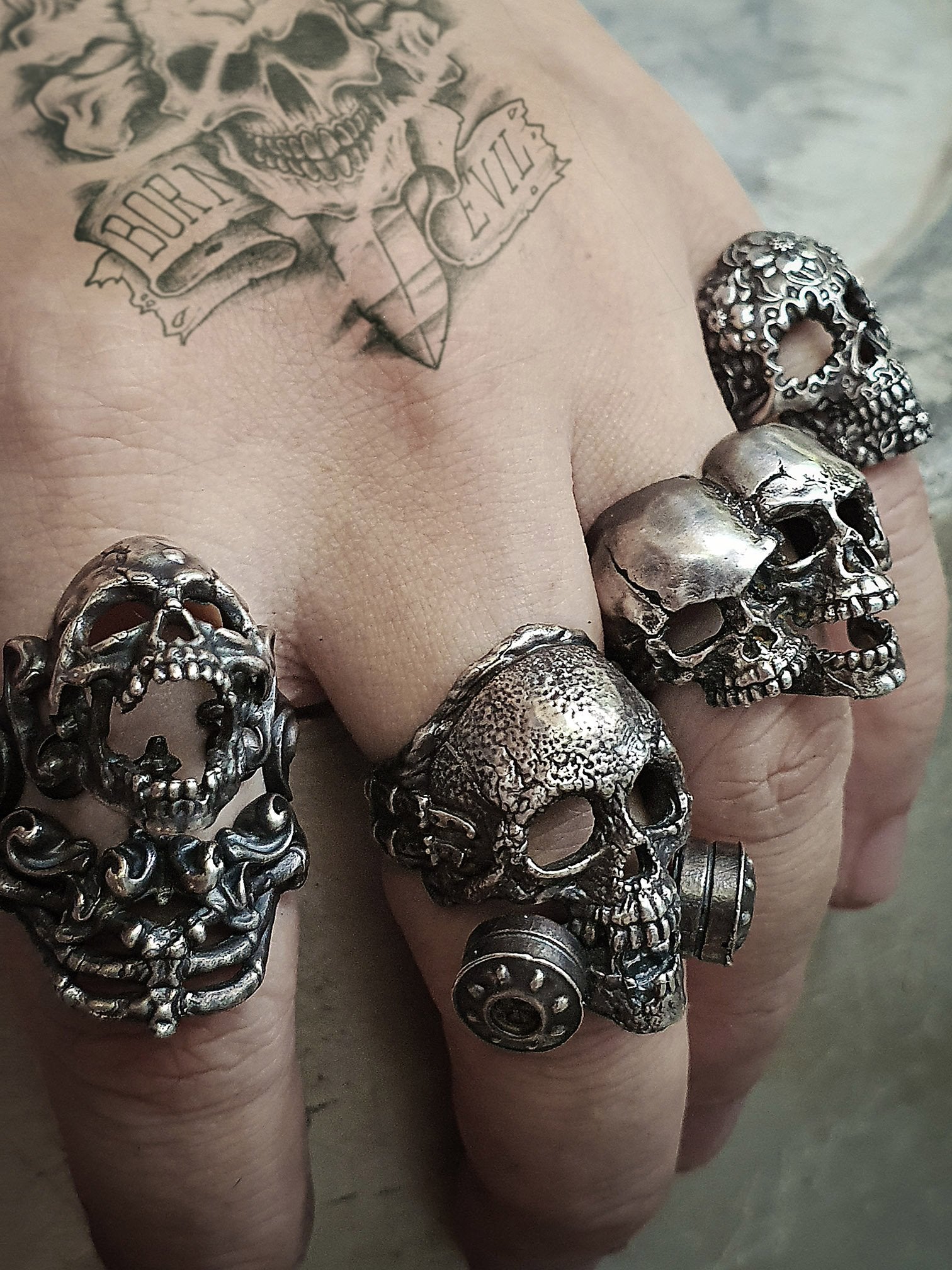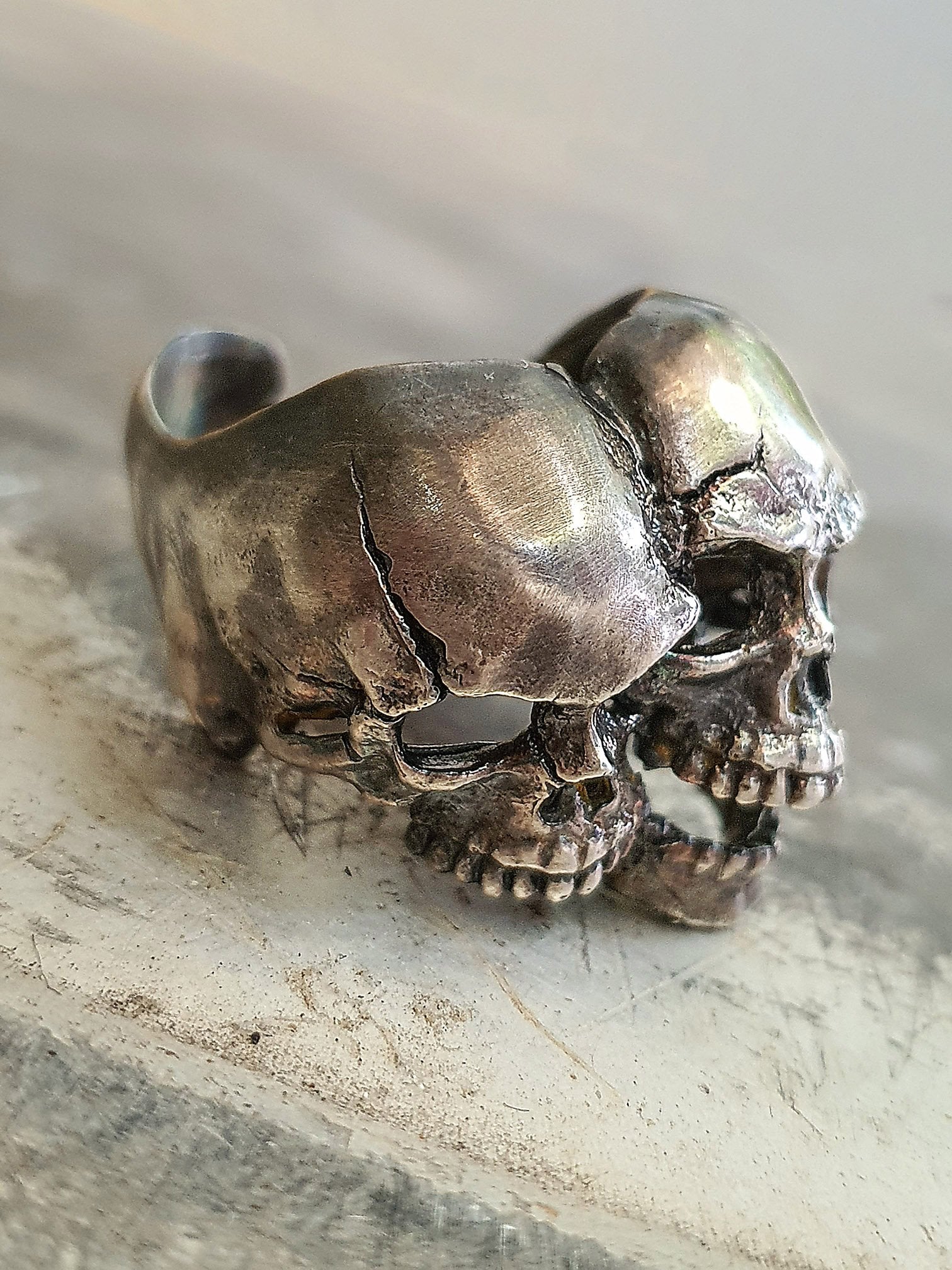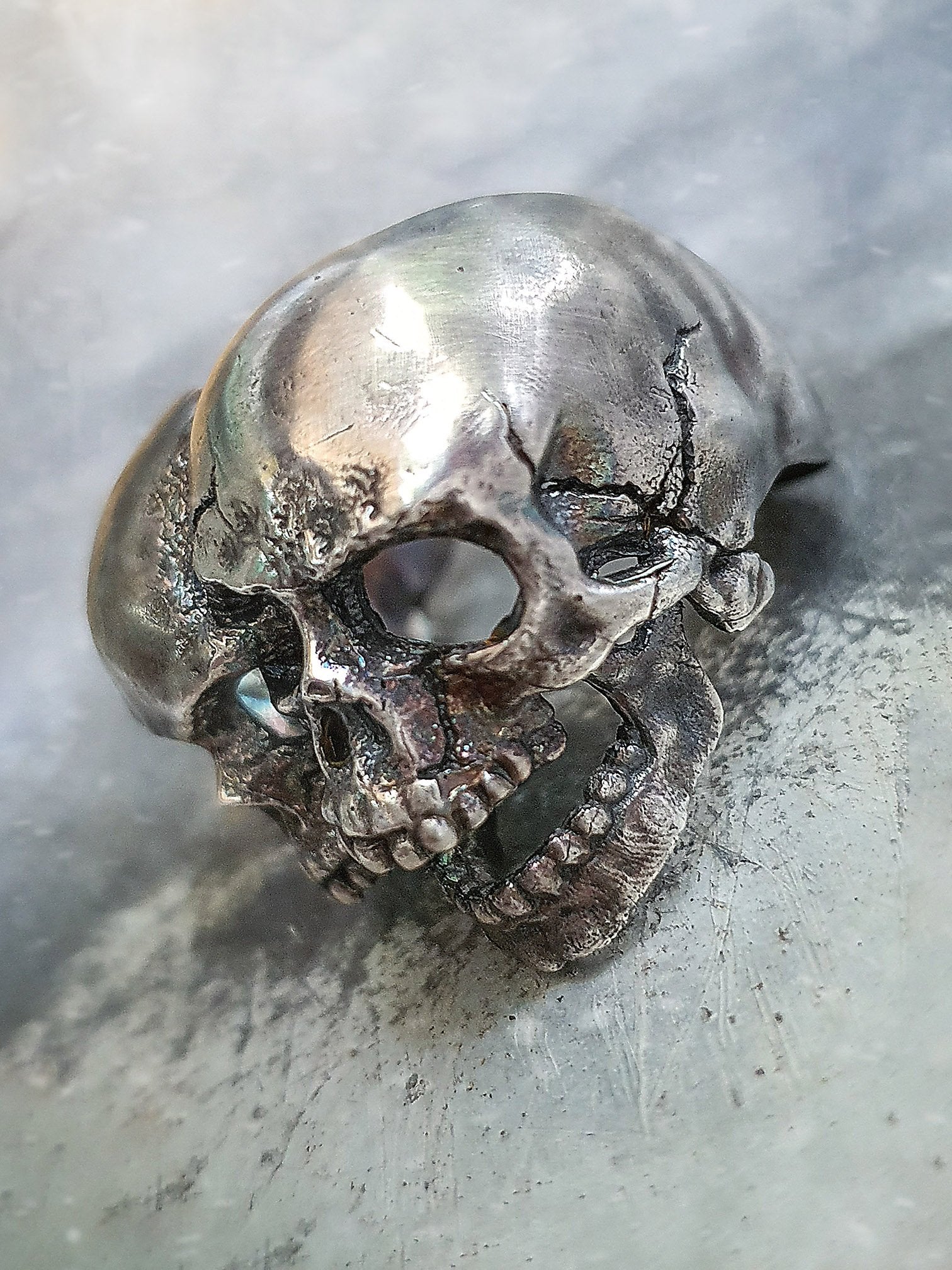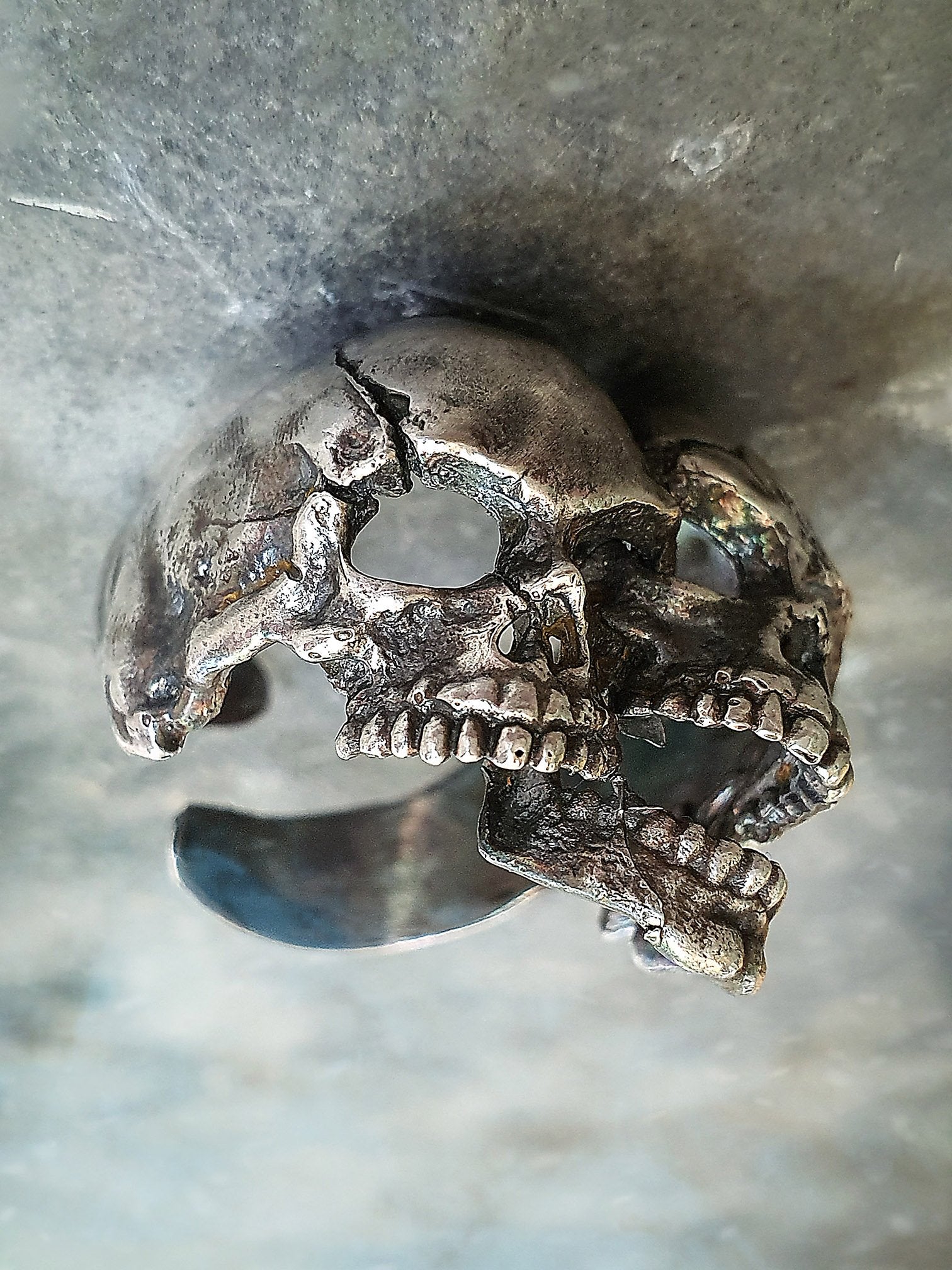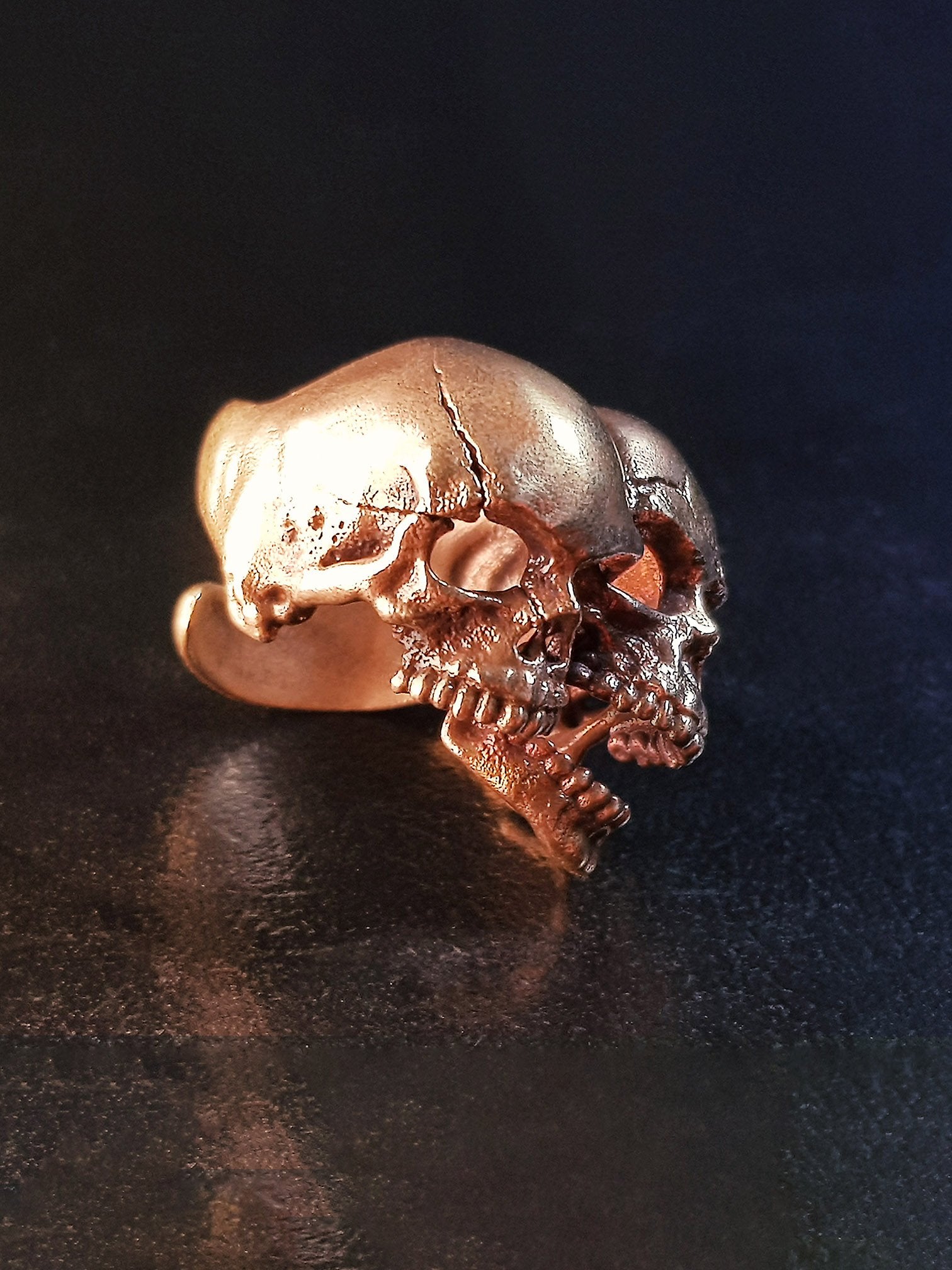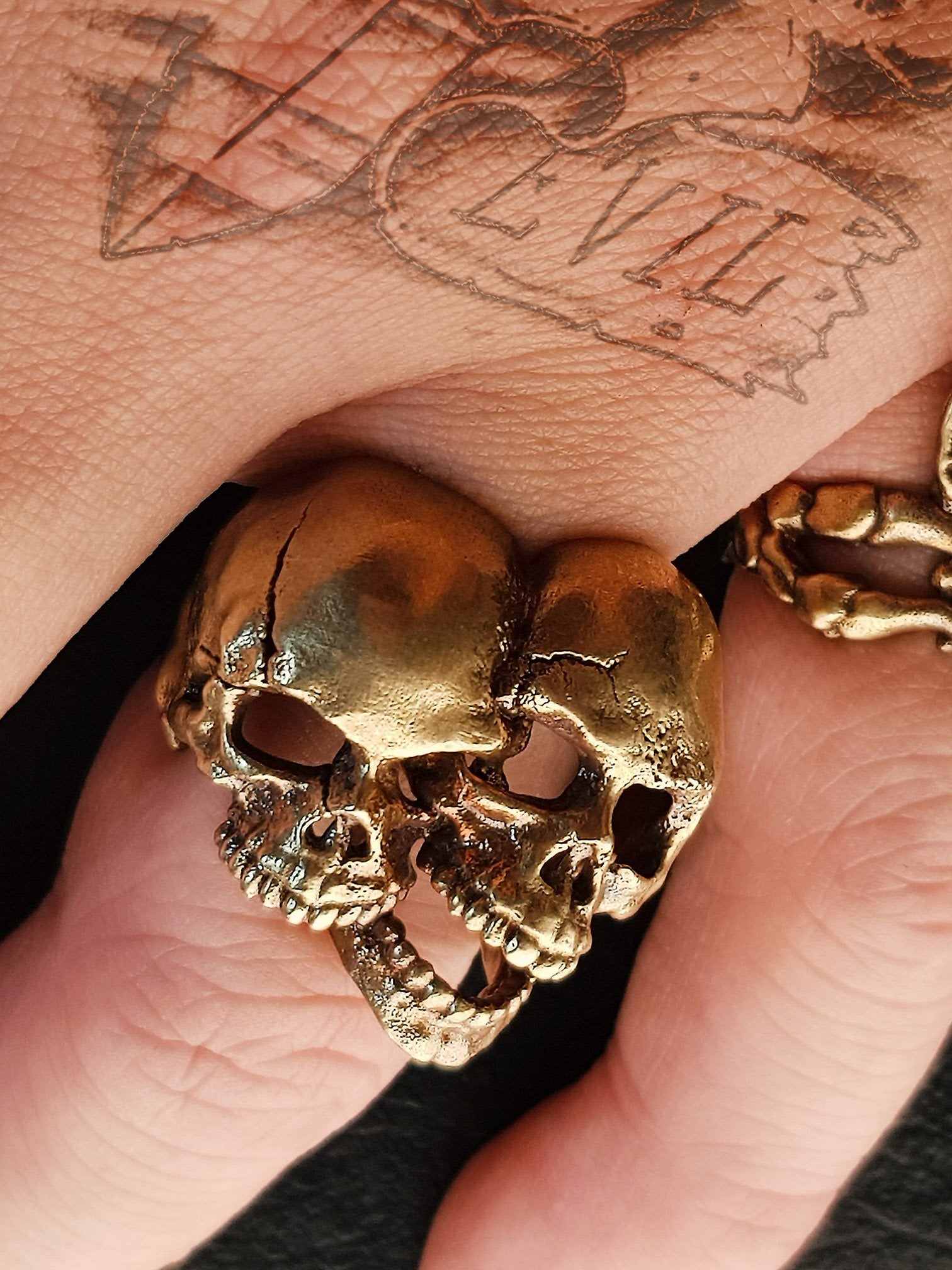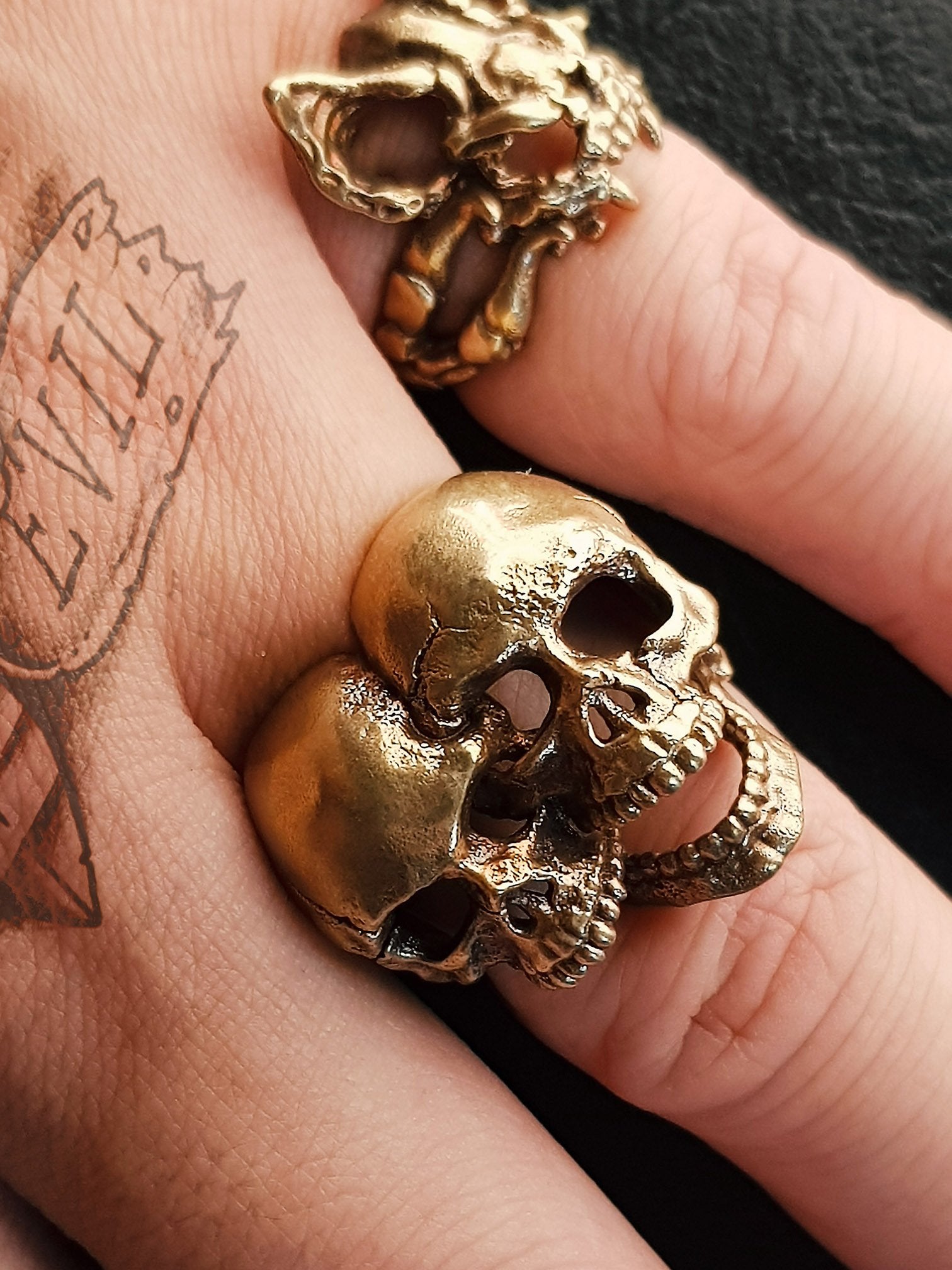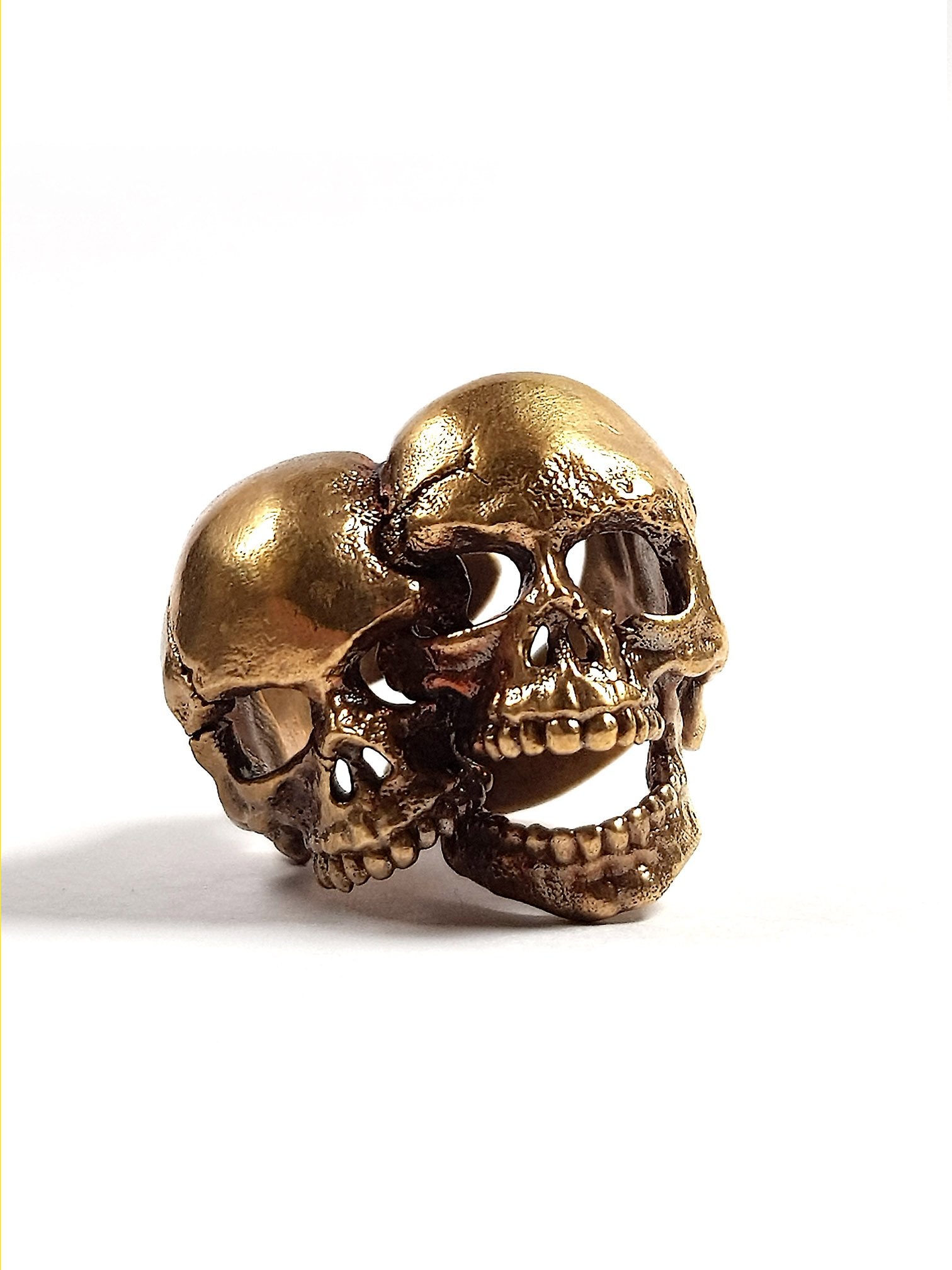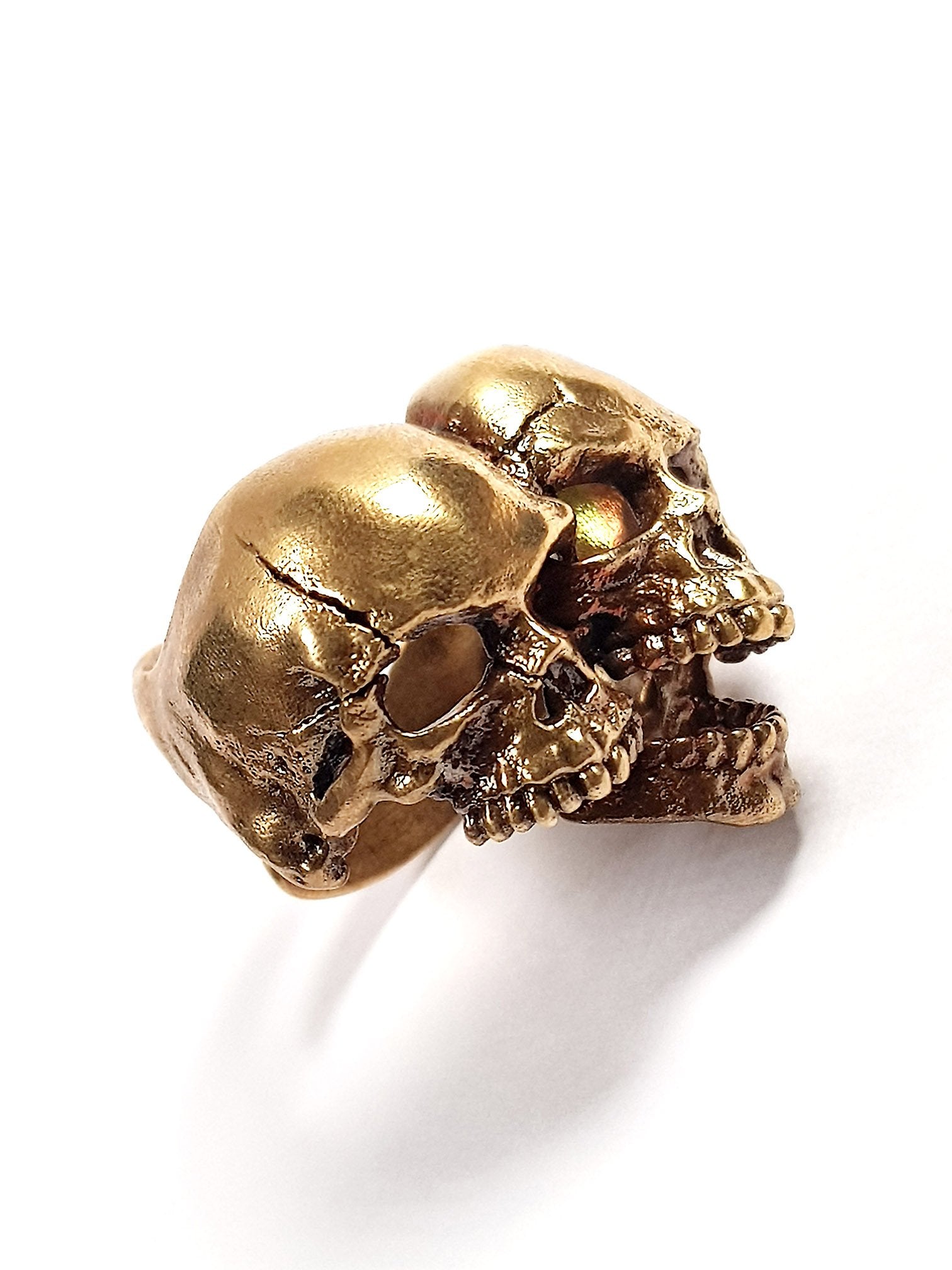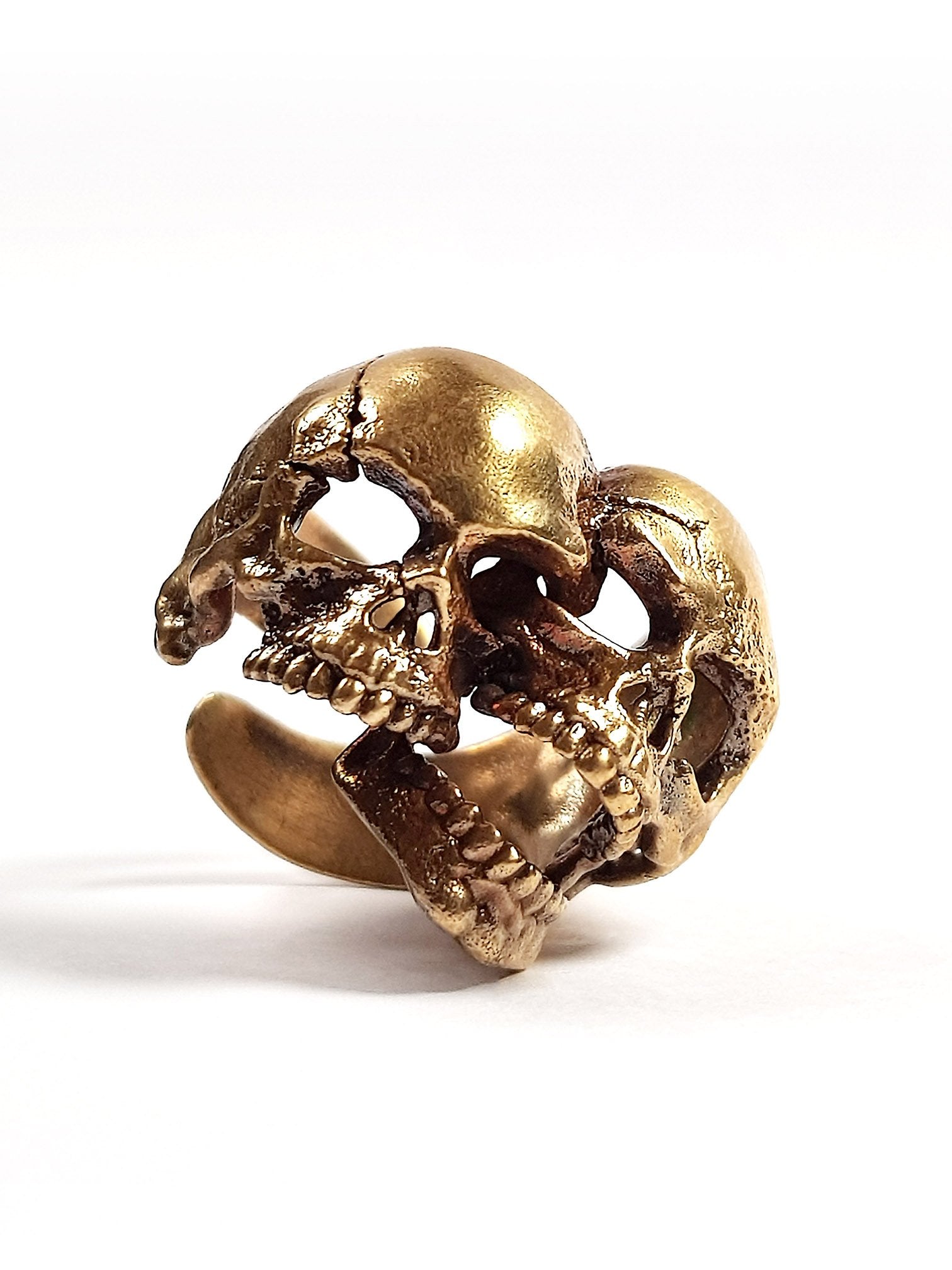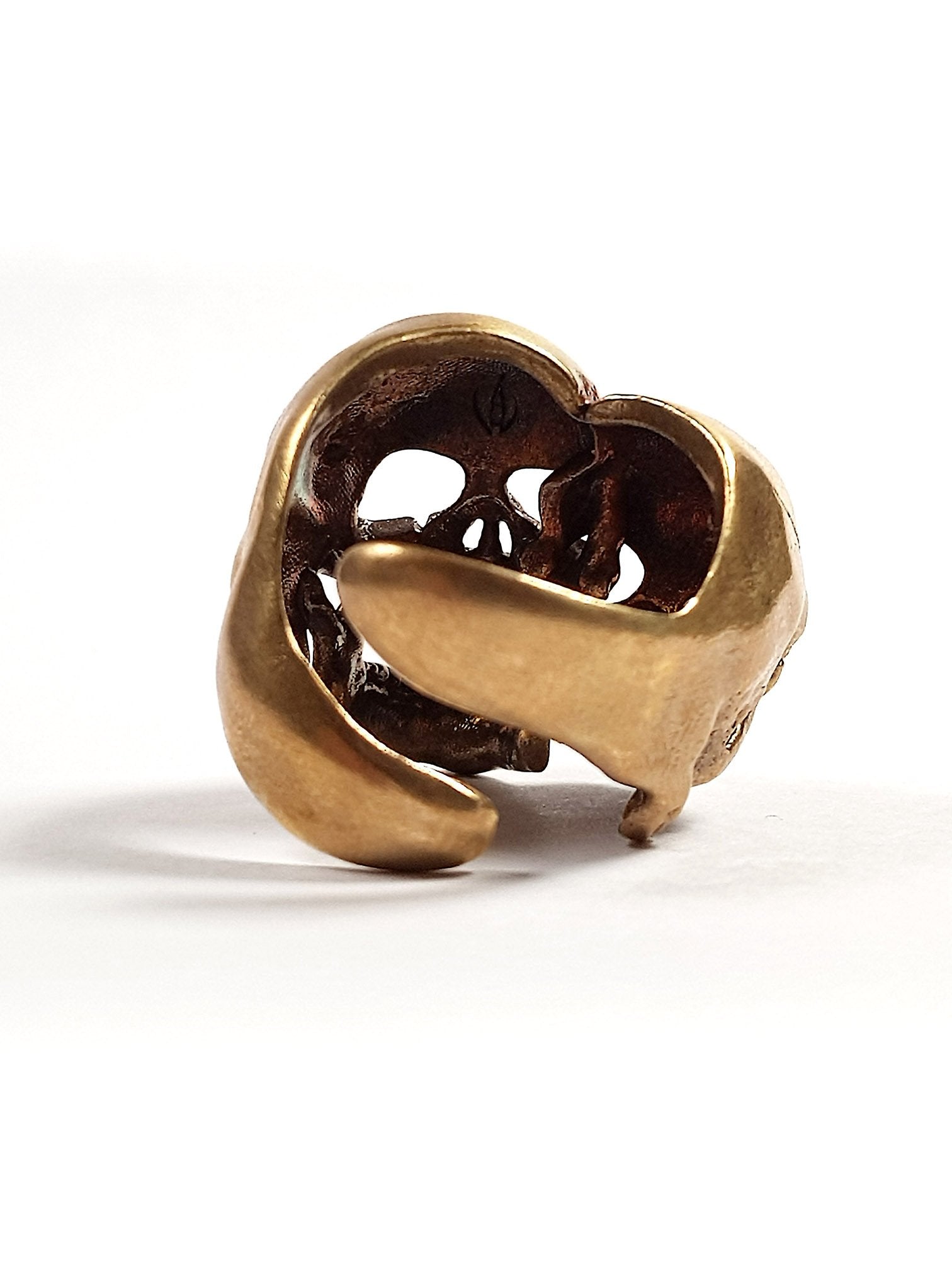 Skull Ring | Gemini Twins
Description
Breaking off pieces of yourself to fit into places will not help you belong,
it will only make you bleed.
~Nikita Gill
The Twin Skull Rings are a bold and unique piece of jewelry that are sure to make a statement. The powerful design features two skulls that are forcibly joined together, representing the split personalities that are commonly associated with the Zodiac sign of Gemini.

In astrology, Gemini is known for its dual nature and its ability to see both sides of a situation, making it a fitting symbol for these Twin Skull Rings. The split personalities represented by the two skulls are a reminder of the complexities of the human mind and the different facets of our personalities.

Crafted from high-quality materials, these Twin Skull Rings are both durable and stylish. The intricate details of the skulls and the forceful joint between them make this piece a true work of art. Whether you're a fan of astrology or simply appreciate bold and unusual jewelry, the Twin Skull Rings are a unique and meaningful piece that are sure to become a cherished part of your collection.

With their eye-catching design and powerful symbolism, the Twin Skull Rings are the perfect accessory for anyone who wants to make a statement and express their individuality. Whether you wear them together or separately, these rings are sure to turn heads and spark conversation wherever you go.

Product Variations
1) Vintage Brass (Brass with Aging finishing)
2) Antique Silver (Sterling Silver with Aging Finishing)
Technical Specs
Height: 25mm
Ring Size: Adjustable
Please note that this is a decent ring standing at 25mm tall. Although sizing is adjustable, please give us your ring size, so you only need to make minor adjustments if required.
For Rings
We use US sizing as standard. If you have problem converting your local sizing, please check with us.  
We are comfortably handle any sizing from 3-15. If any rings your are interested listed do not offer the sizing you need, you can write in to check with us. 
If you do not know your sizing, we recommend you visit your local jewelry store to get your sizing. But if it is not a variable option, you can DIY by using the following method.
Once you trace your size, place the paper strip against a ruler to measure.
During checkout, you can forward your reading (preferably in mm) so we can convert for you. 
We provide 1 time free ring size adjustment for our products. You just need to send back the item and we will re-adjust for you.  
For Bracelet
Same method as above, but instead of fingers, you measure the most narrow part of your wrist. For wrist, generally we are using inches instead. During purchase, select your correct wrist size measurement. If your wrist is slightly bigger then the sizing given. Choose the next bigger size. 
Example:
- if your wrist is 7 inches, choose 7 inches as your wrist size.
- if your wrist is 8.5 inches, choose 9 inches as your wrist size.
- if you are 9 1/4 inches, choose 10 inches as your wrist size.

Please write to us if you are not sure.