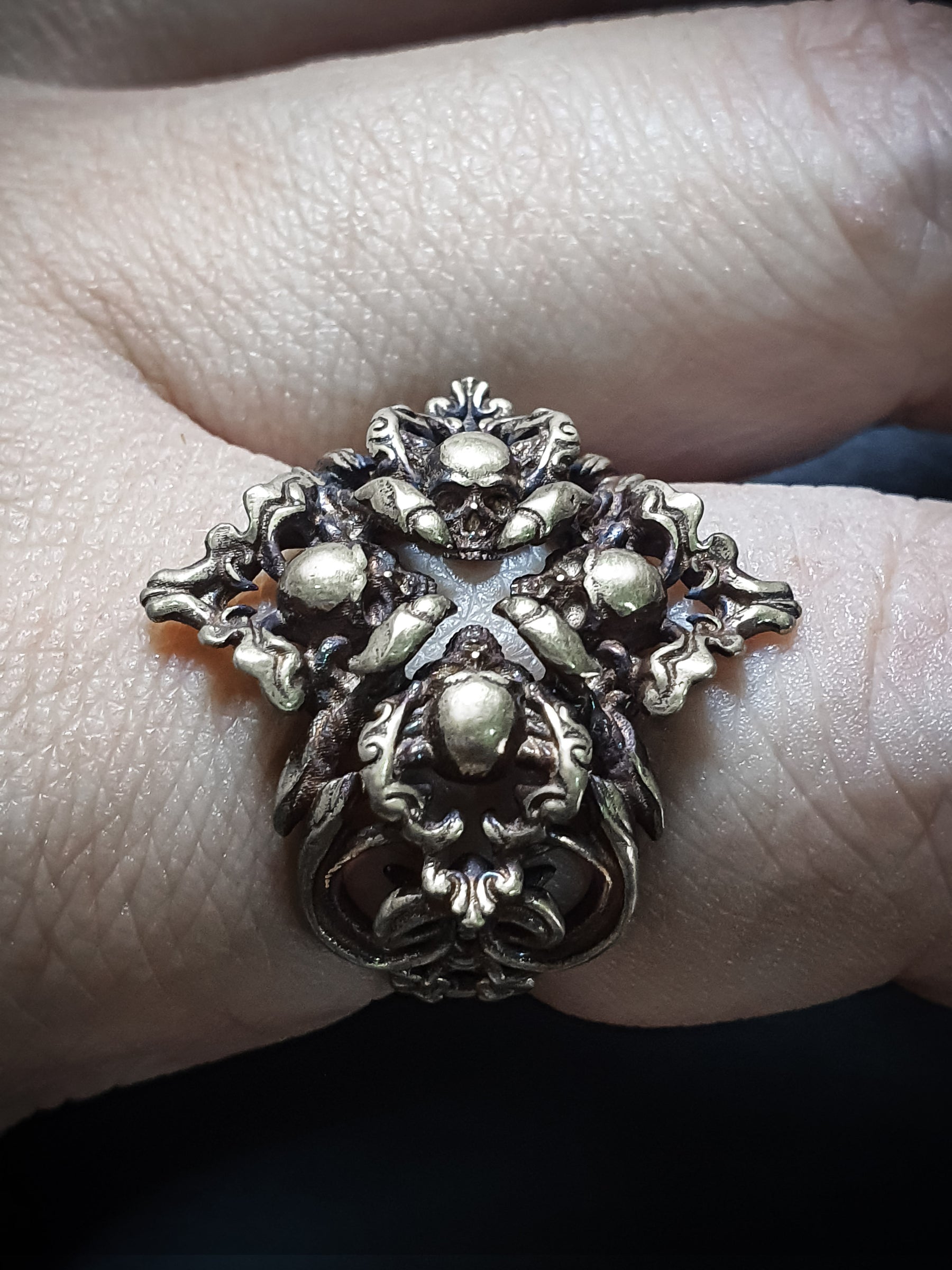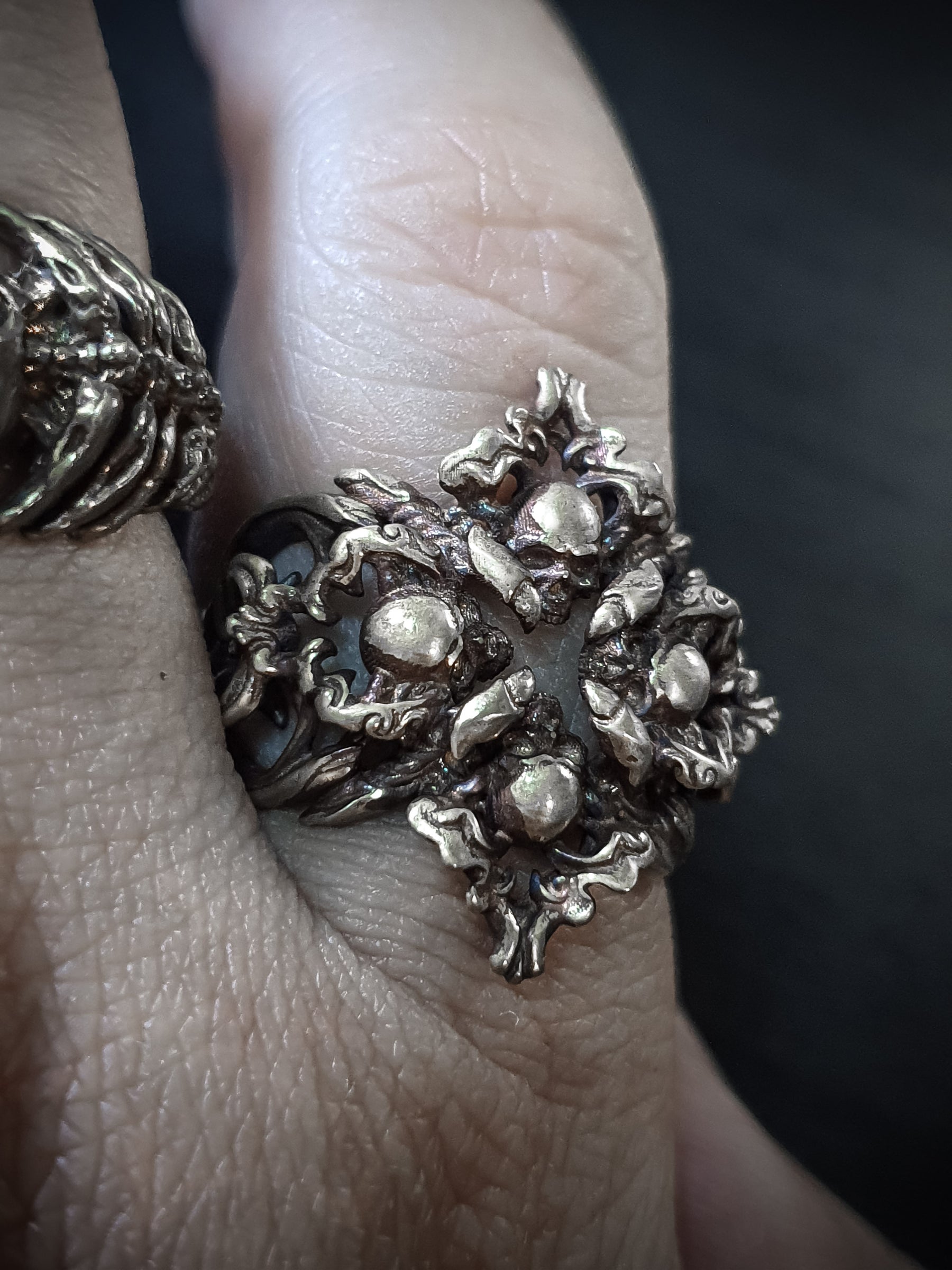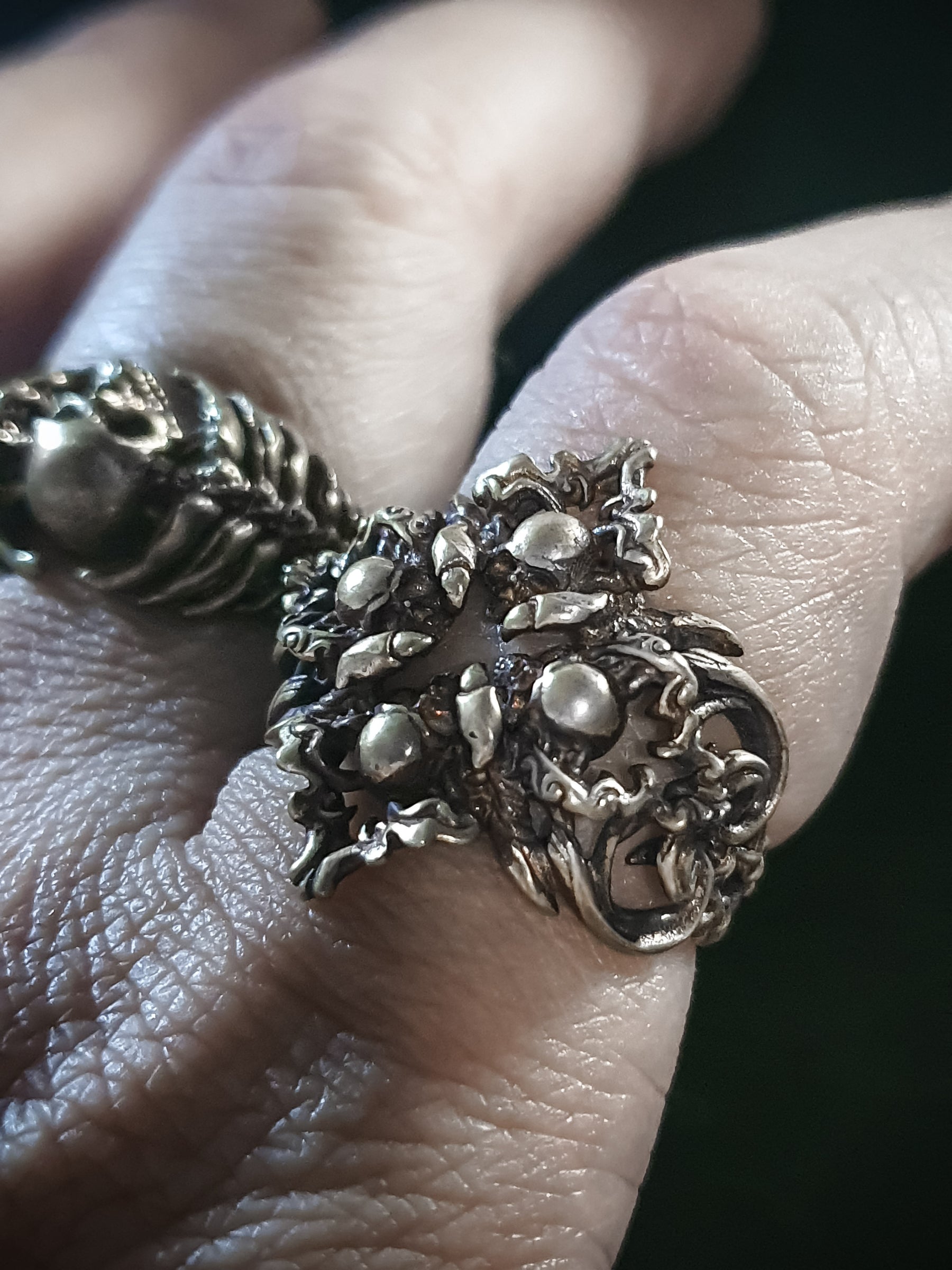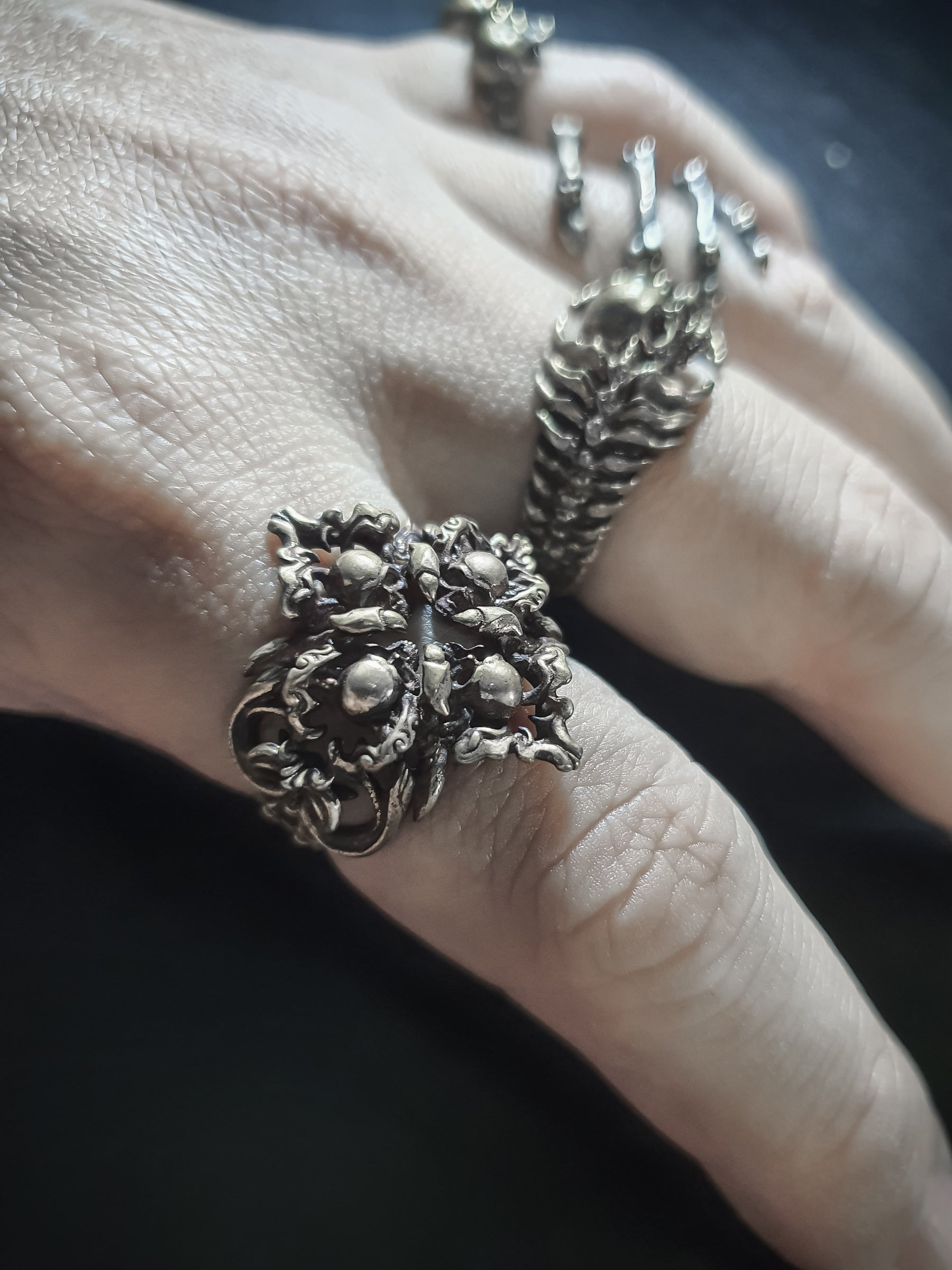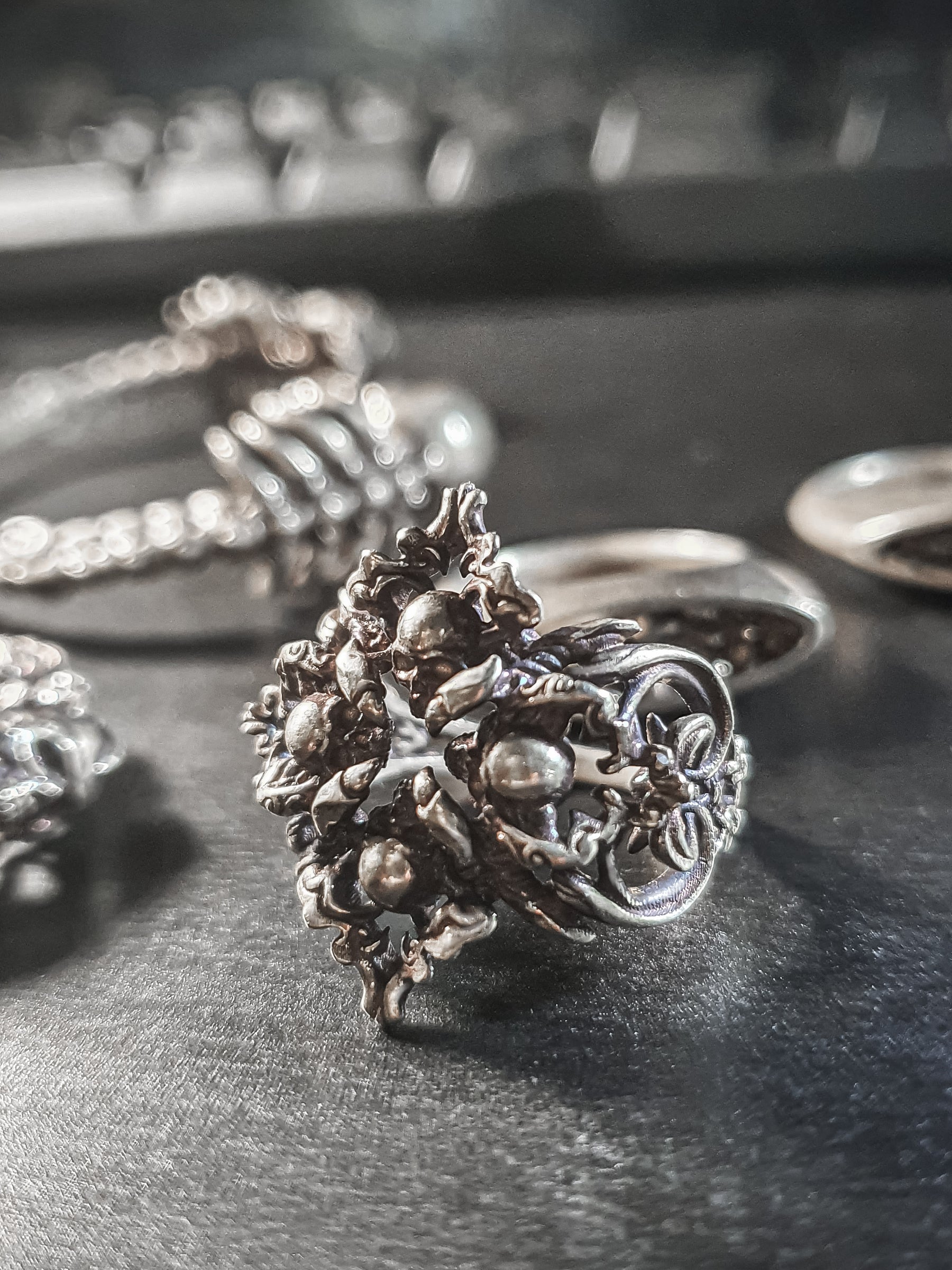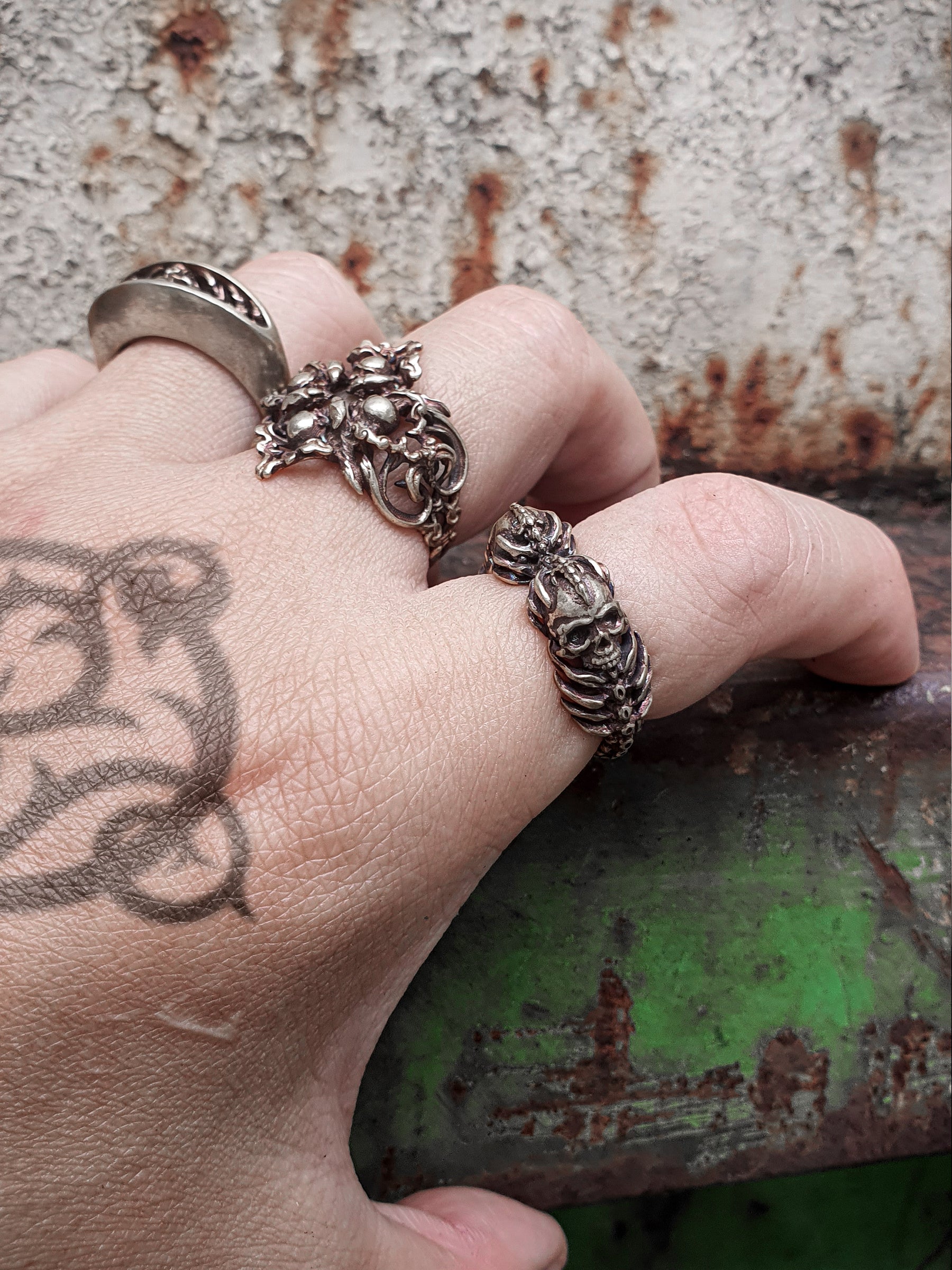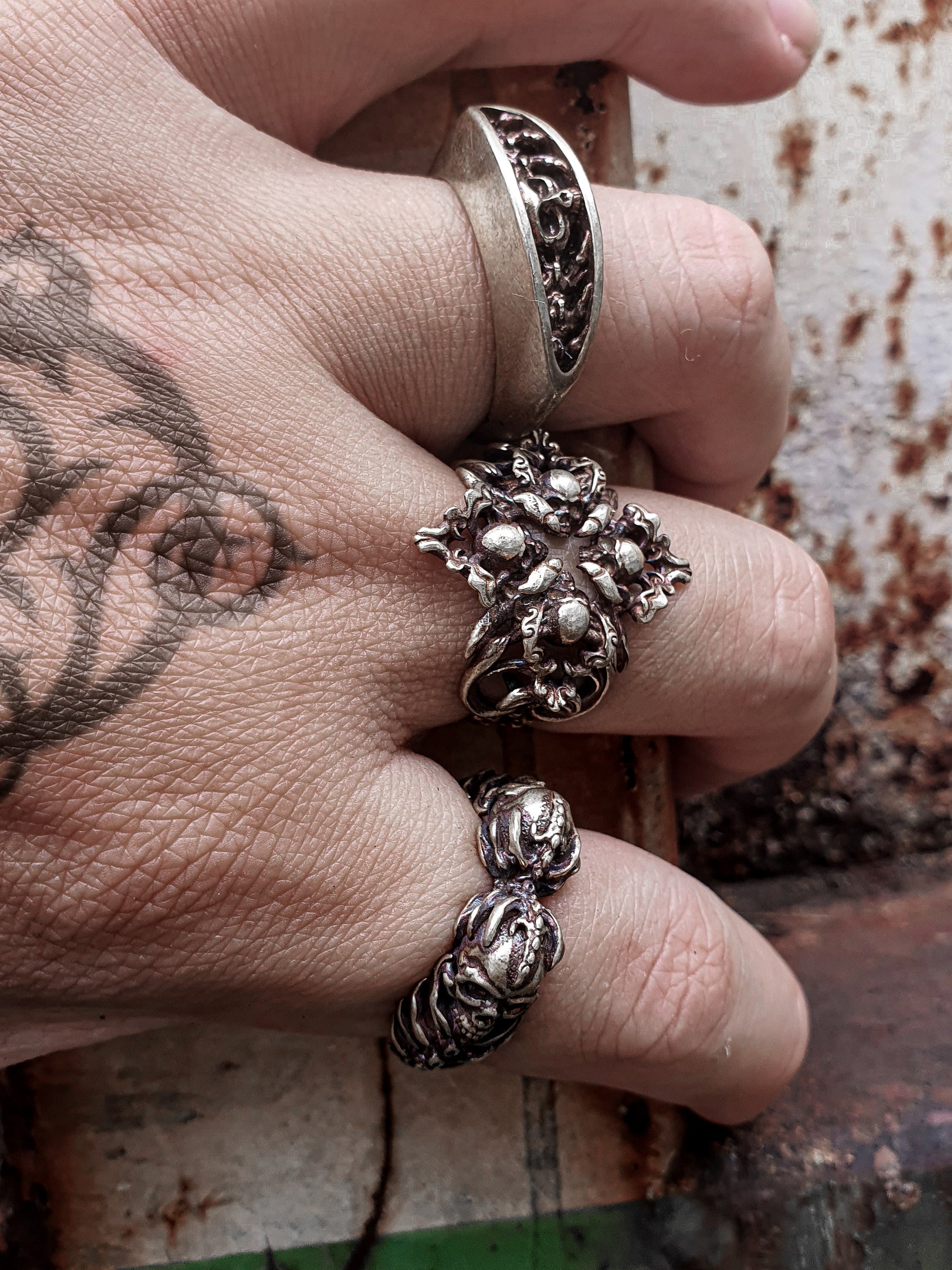 Skull Ring | Vampire Princess Gothic Floral
Introducing our stunning Silver Floral Skull Ring with a vampire-inspired twist, perfect for those who love to add a touch of dark glamour to their look. This unique ring features a gorgeous floral design with four intricate petals, each adorned with a mini skull, as well as a creepy crawly twist with the addition of vampire-inspired fangs that make the flower look like it could bite.
Crafted from high-quality sterling silver, this ring is the perfect choice for those who love to stand out from the crowd. The intricate detailing of the skulls and fangs is truly exquisite, adding a touch of macabre charm to the overall design.
Whether you're a fan of gothic style or simply looking for a bold and unique statement piece, our Lady Silver Floral Skull Ring with Vampire Fangs is the perfect choice. It's a must-have for any self-proclaimed vampire princess, adding a touch of dark elegance to any outfit.
So why wait? Treat yourself or a loved one to this stunning piece of jewelry today and become the envy of all your friends!
For Rings
We use US sizing as standard. If you have problem converting your local sizing, please check with us.  
We are comfortably handle any sizing from 3-15. If any rings your are interested listed do not offer the sizing you need, you can write in to check with us. 
If you do not know your sizing, we recommend you visit your local jewelry store to get your sizing. But if it is not a variable option, you can DIY by using the following method.
Once you trace your size, place the paper strip against a ruler to measure.
During checkout, you can forward your reading (preferably in mm) so we can convert for you. 
We provide 1 time free ring size adjustment for our products. You just need to send back the item and we will re-adjust for you.  
For Bracelet
Same method as above, but instead of fingers, you measure the most narrow part of your wrist. For wrist, generally we are using inches instead. During purchase, select your correct wrist size measurement. If your wrist is slightly bigger then the sizing given. Choose the next bigger size. 
Example:
- if your wrist is 7 inches, choose 7 inches as your wrist size.
- if your wrist is 8.5 inches, choose 9 inches as your wrist size.
- if you are 9 1/4 inches, choose 10 inches as your wrist size.

Please write to us if you are not sure.