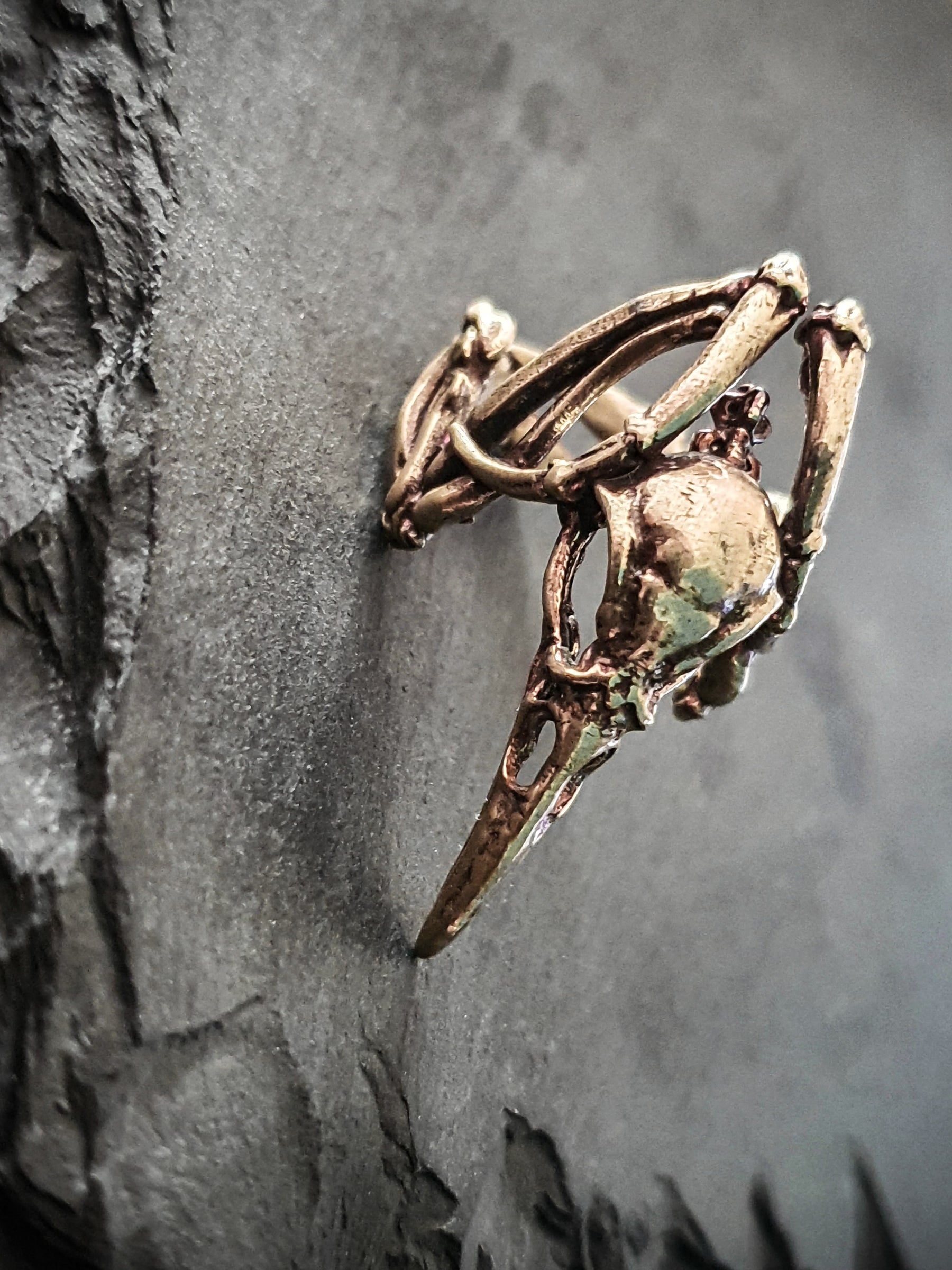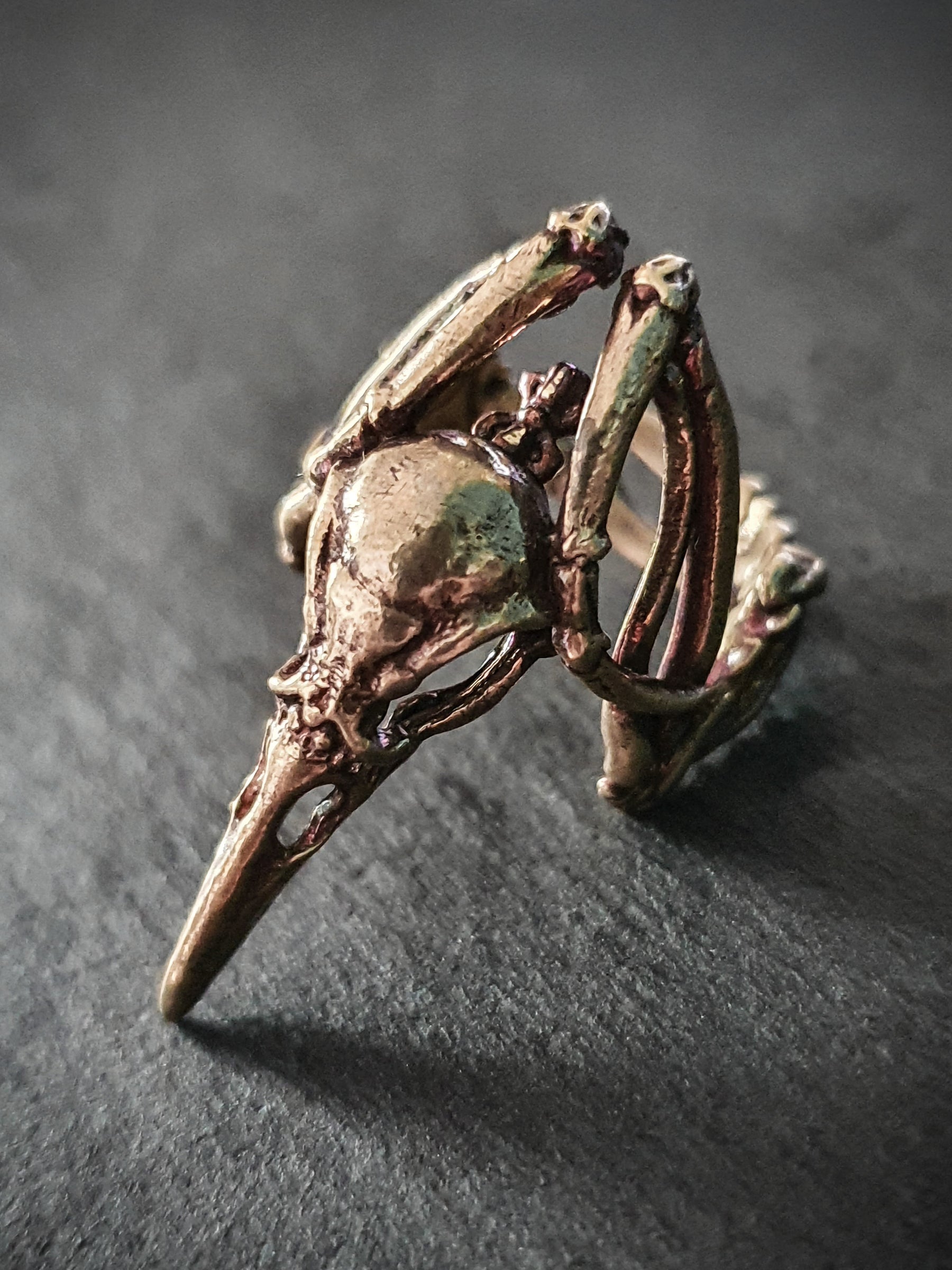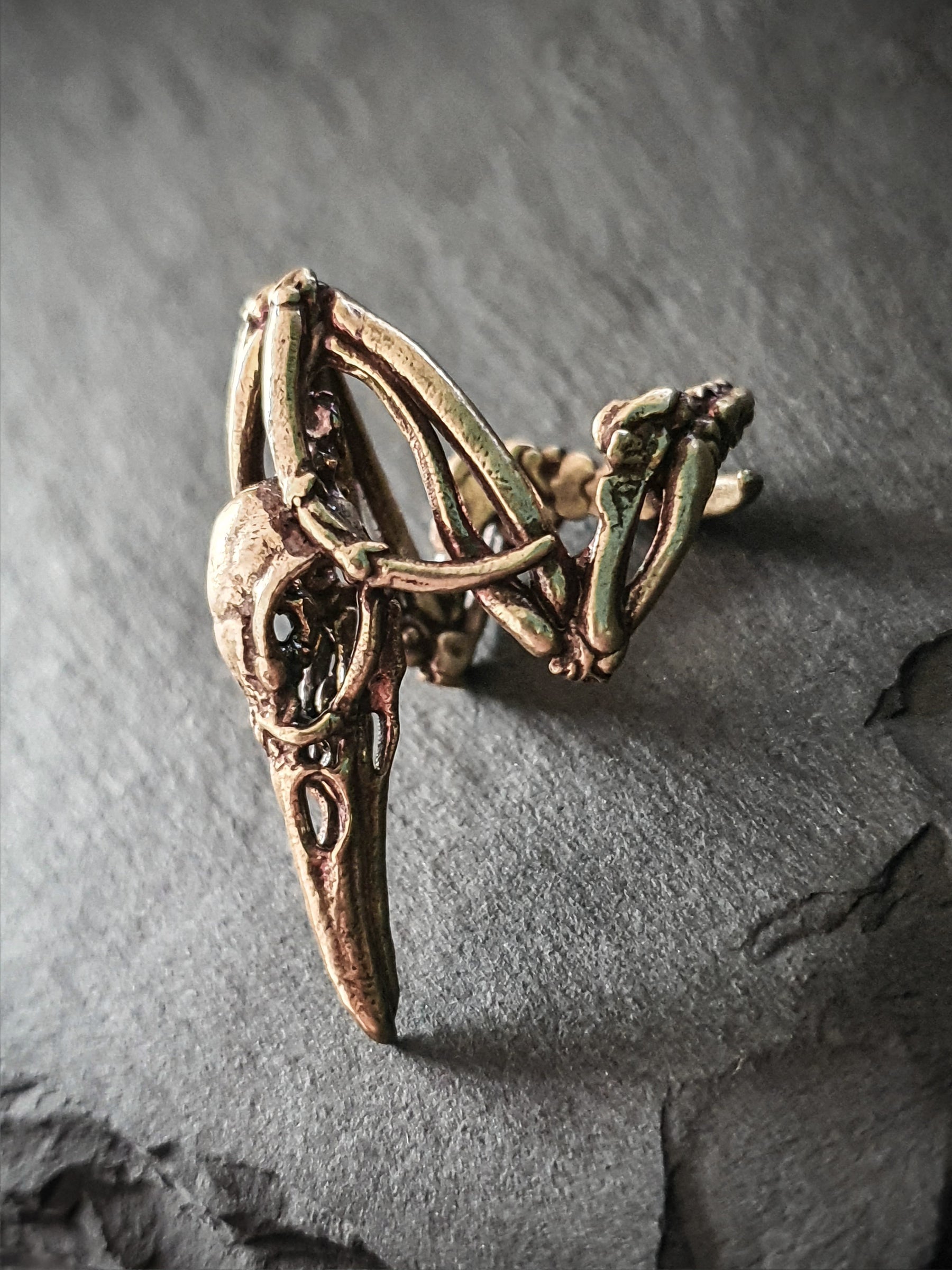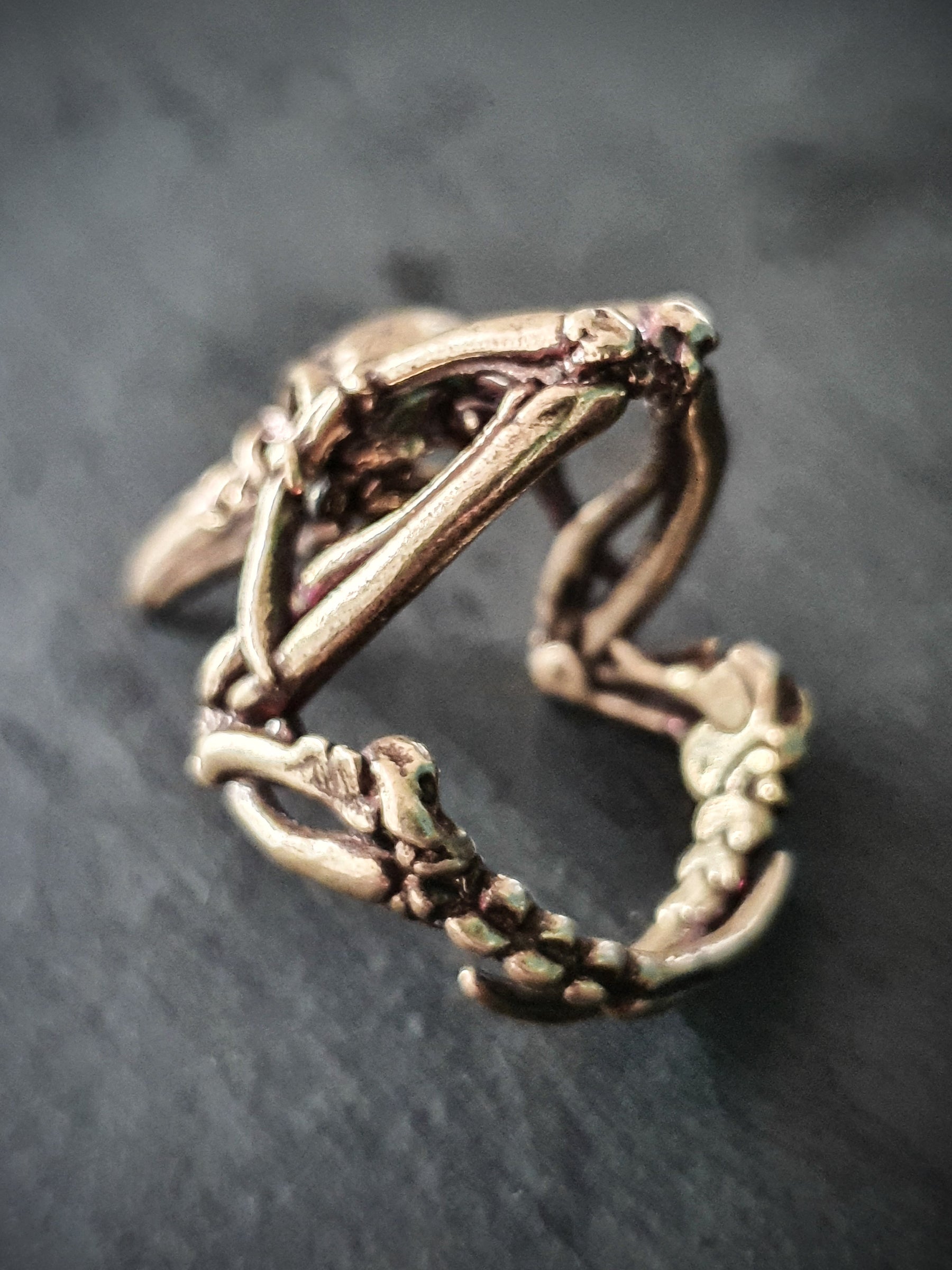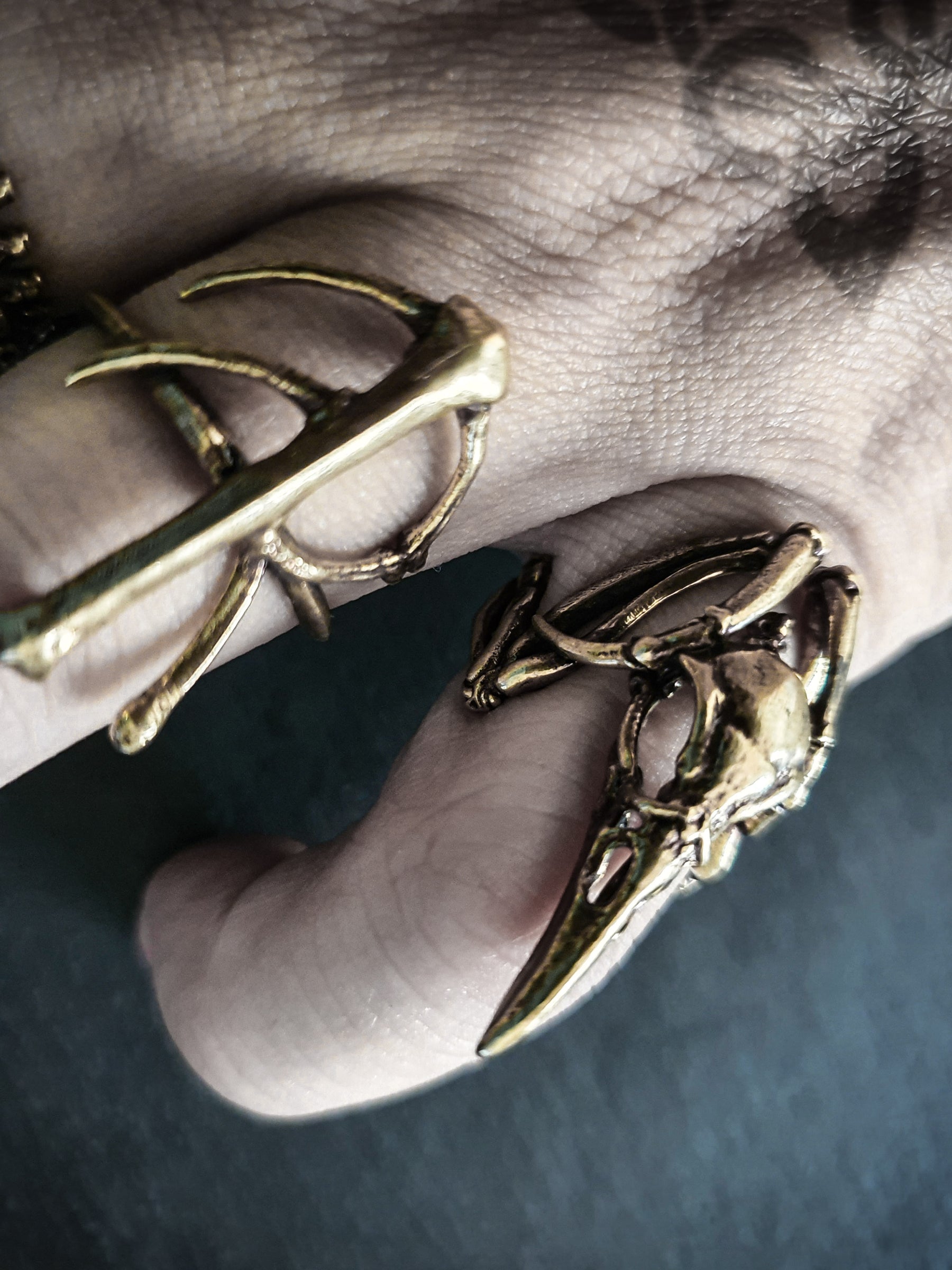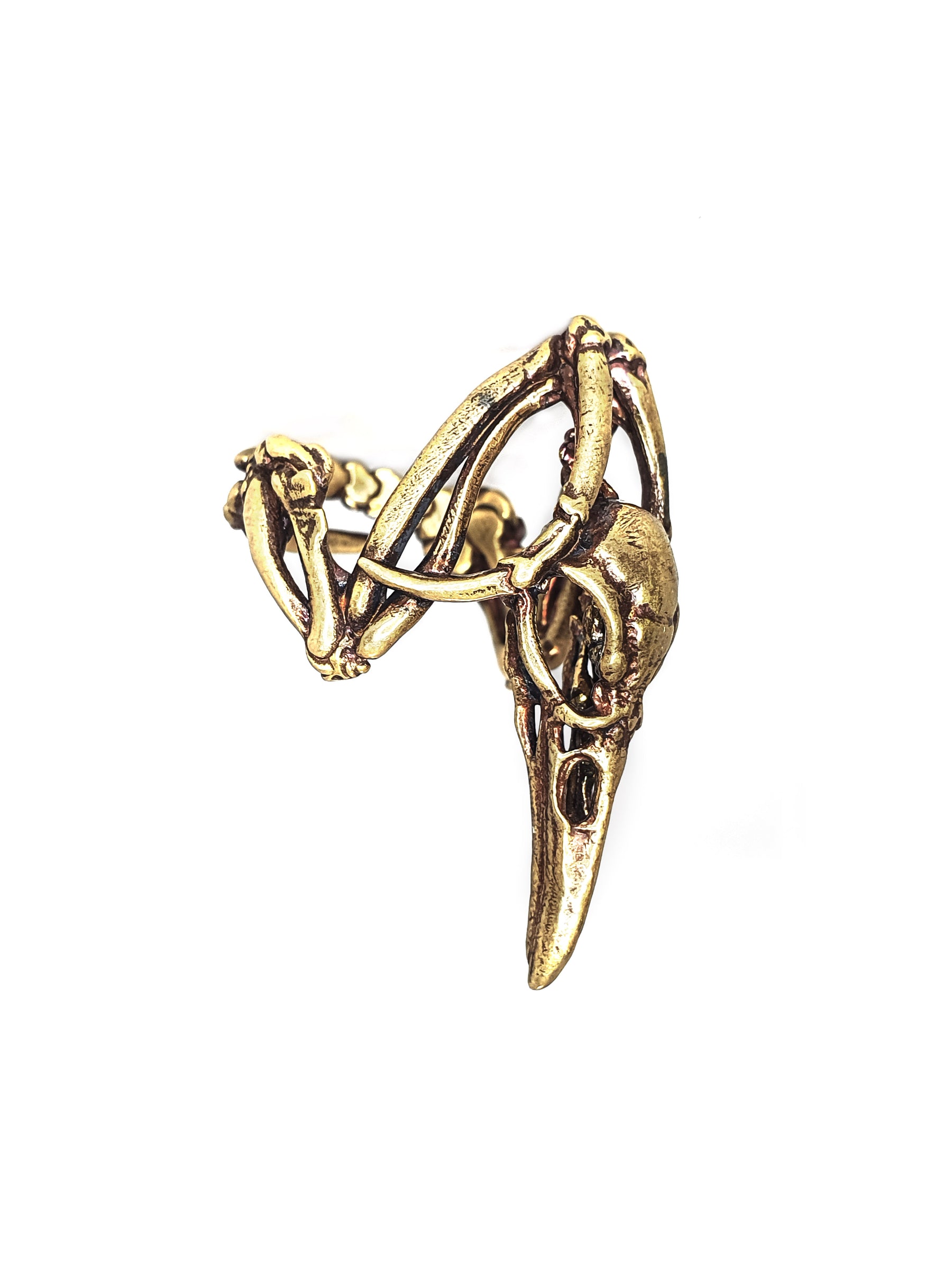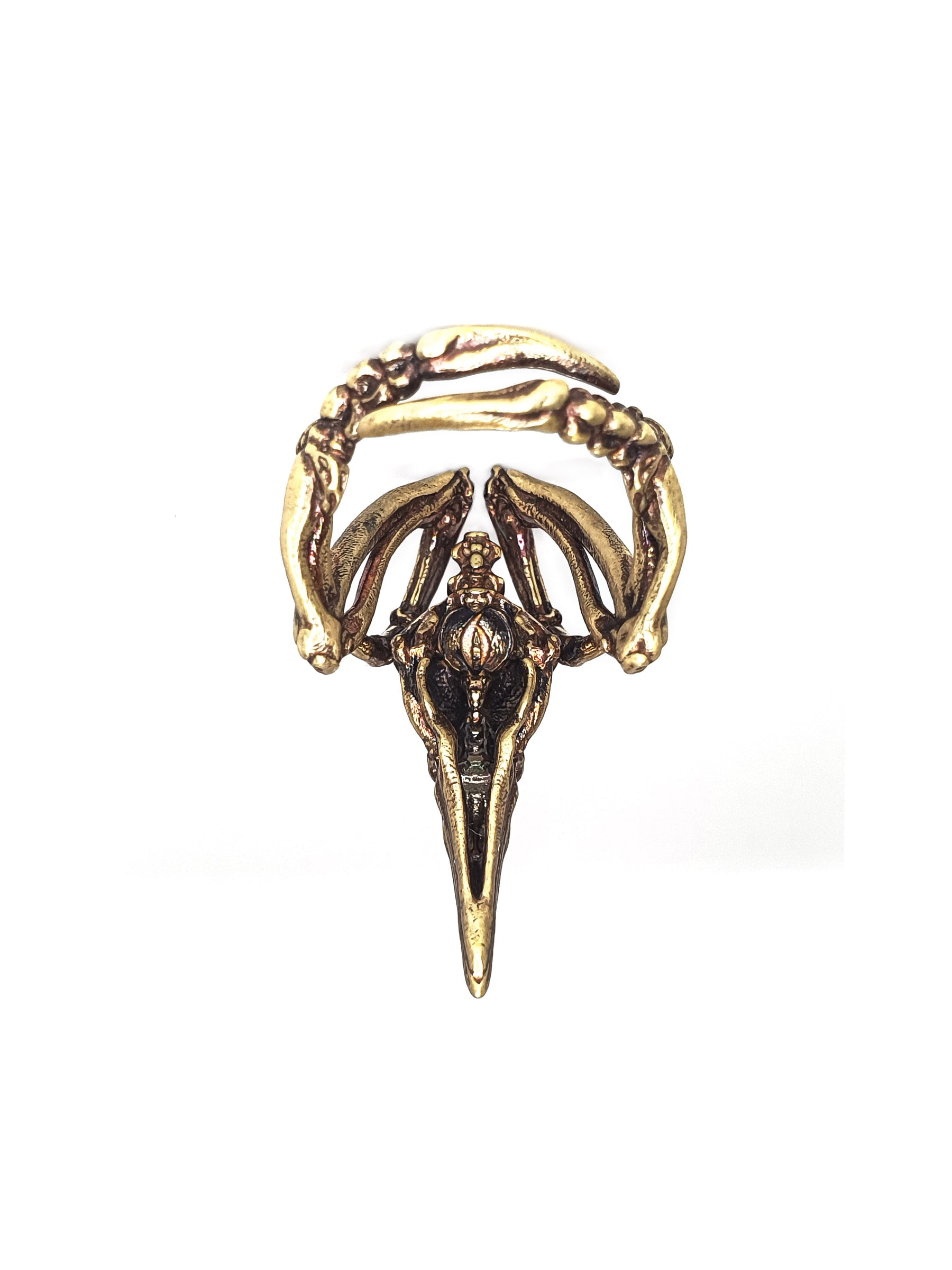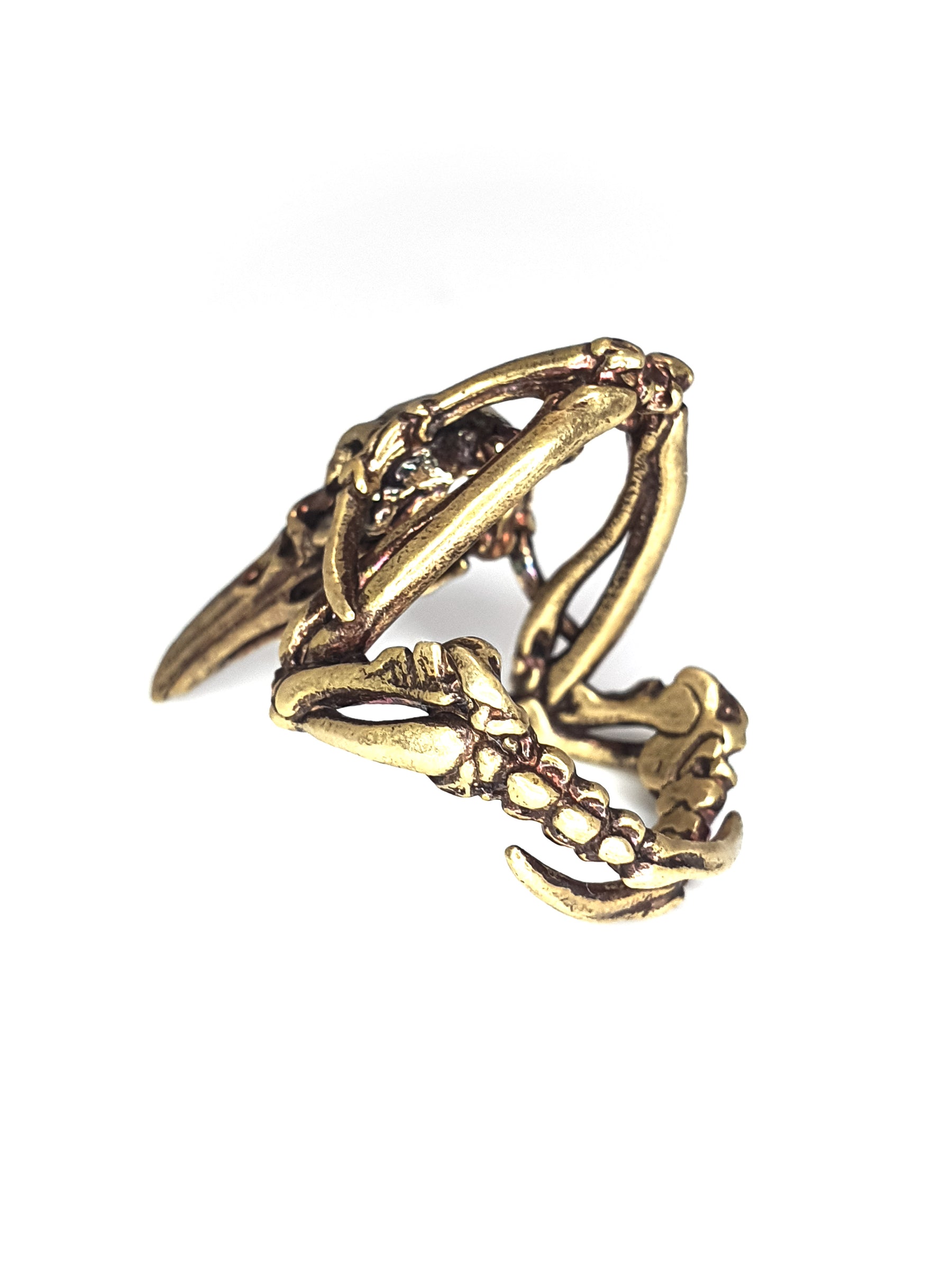 Skull Ring | Raven Crow Skeleton adjustable
Introducing the Adjustable Crow Skeleton Ring with Wings, an enchanting fusion of elegance and mystique. Meticulously crafted with precision and attention to detail, this captivating ring features an adjustable silver band adorned with intricately designed skeletal wings, resulting in a one-of-a-kind and fascinating aesthetic.

The ring proudly showcases the crow in its protective nesting position, poised to safeguard its wearer. The gracefully positioned skeletal wings embody powerful symbols of freedom, flight, and transcendence, adding an element of symbolism and allure to the overall design.

Thanks to its adjustable feature, this ring ensures a comfortable and personalized fit, making it a versatile accessory that suits various occasions and complements different styles.

Embrace your inner spirit and embrace your individuality with this exceptional jewelry piece. Allow the creature depicted in the ring to instill a sense of confidence and protection as you wear it, representing a connection to your inner self.
DIFFERENT FINISHING
1) Vintage Brass (Brass with Aging finishing)
2) Antique Silver (Sterling Silver with Aging Finishing)
TECHNICAL SPECS
Height: 35mm
RING SIZE
Adjustable - ranges from US 4-12. This adjustable ring default comes at 6. Although sizing is adjustable, please give us your ring size so you only need to do minor adjustments if required.
For Rings
We use US sizing as standard. If you have problem converting your local sizing, please check with us.  
We are comfortably handle any sizing from 3-15. If any rings your are interested listed do not offer the sizing you need, you can write in to check with us. 
If you do not know your sizing, we recommend you visit your local jewelry store to get your sizing. But if it is not a variable option, you can DIY by using the following method.
Once you trace your size, place the paper strip against a ruler to measure.
During checkout, you can forward your reading (preferably in mm) so we can convert for you. 
We provide 1 time free ring size adjustment for our products. You just need to send back the item and we will re-adjust for you.  
For Bracelet
Same method as above, but instead of fingers, you measure the most narrow part of your wrist. For wrist, generally we are using inches instead. During purchase, select your correct wrist size measurement. If your wrist is slightly bigger then the sizing given. Choose the next bigger size. 
Example:
- if your wrist is 7 inches, choose 7 inches as your wrist size.
- if your wrist is 8.5 inches, choose 9 inches as your wrist size.
- if you are 9 1/4 inches, choose 10 inches as your wrist size.

Please write to us if you are not sure.