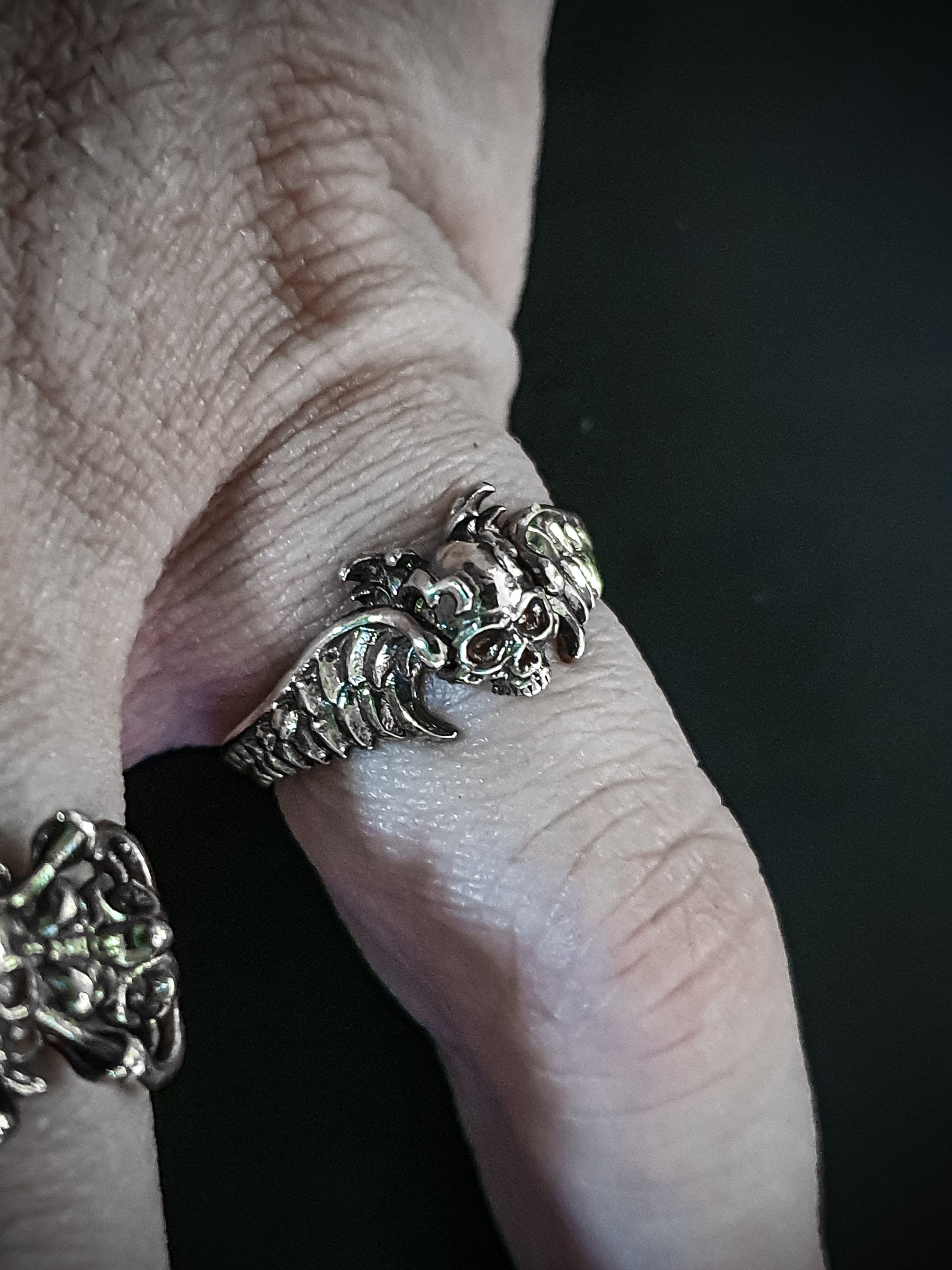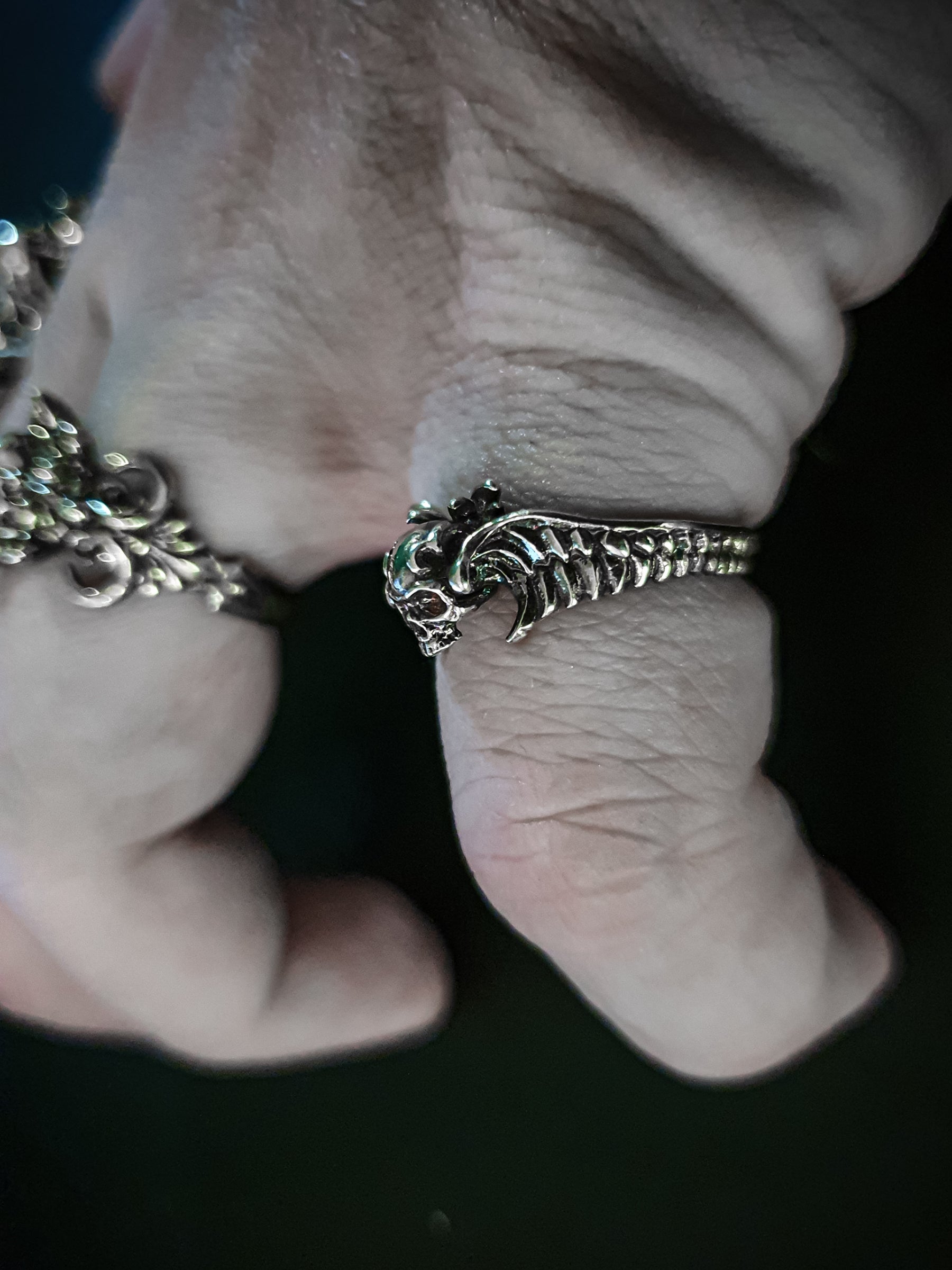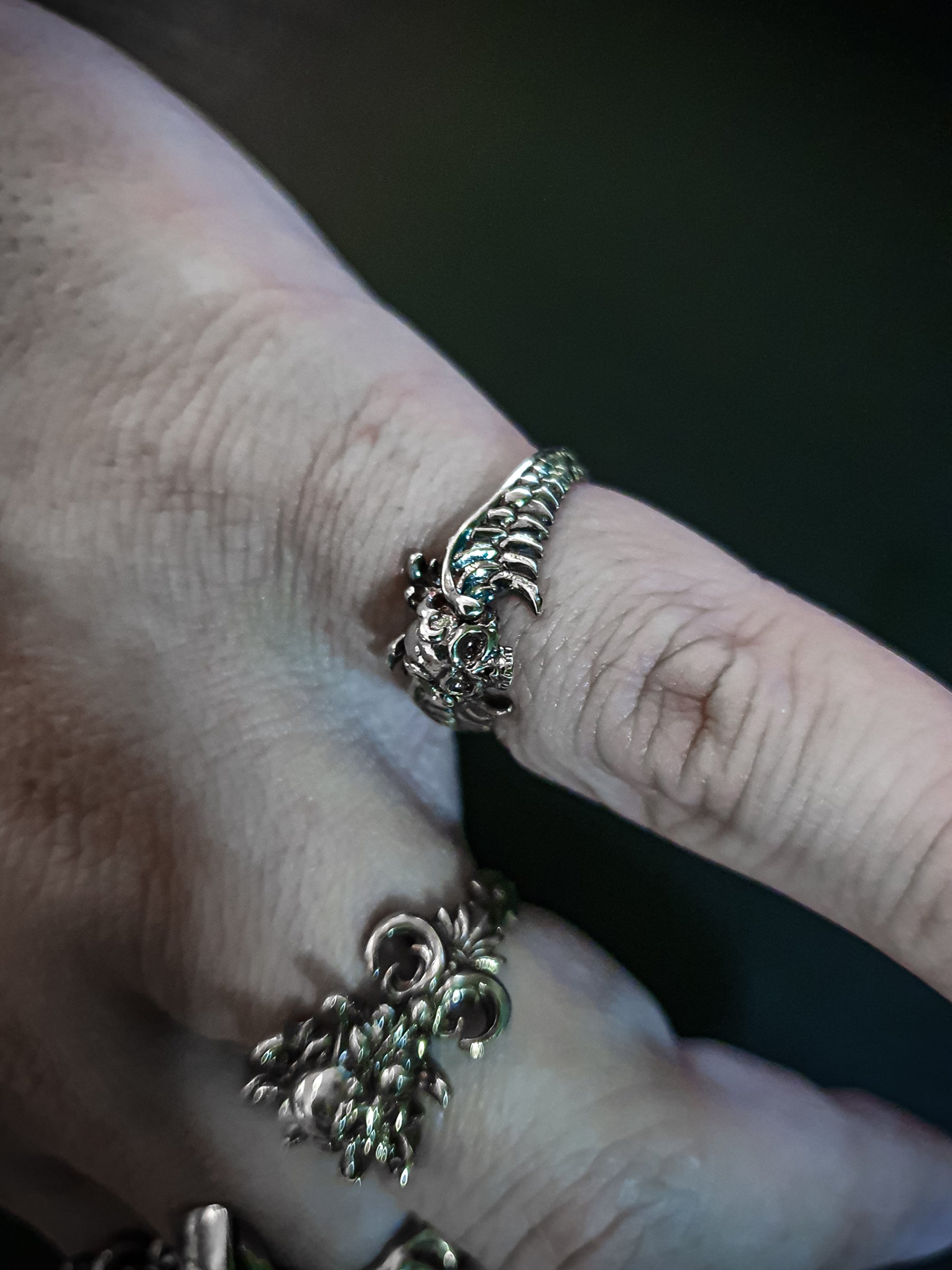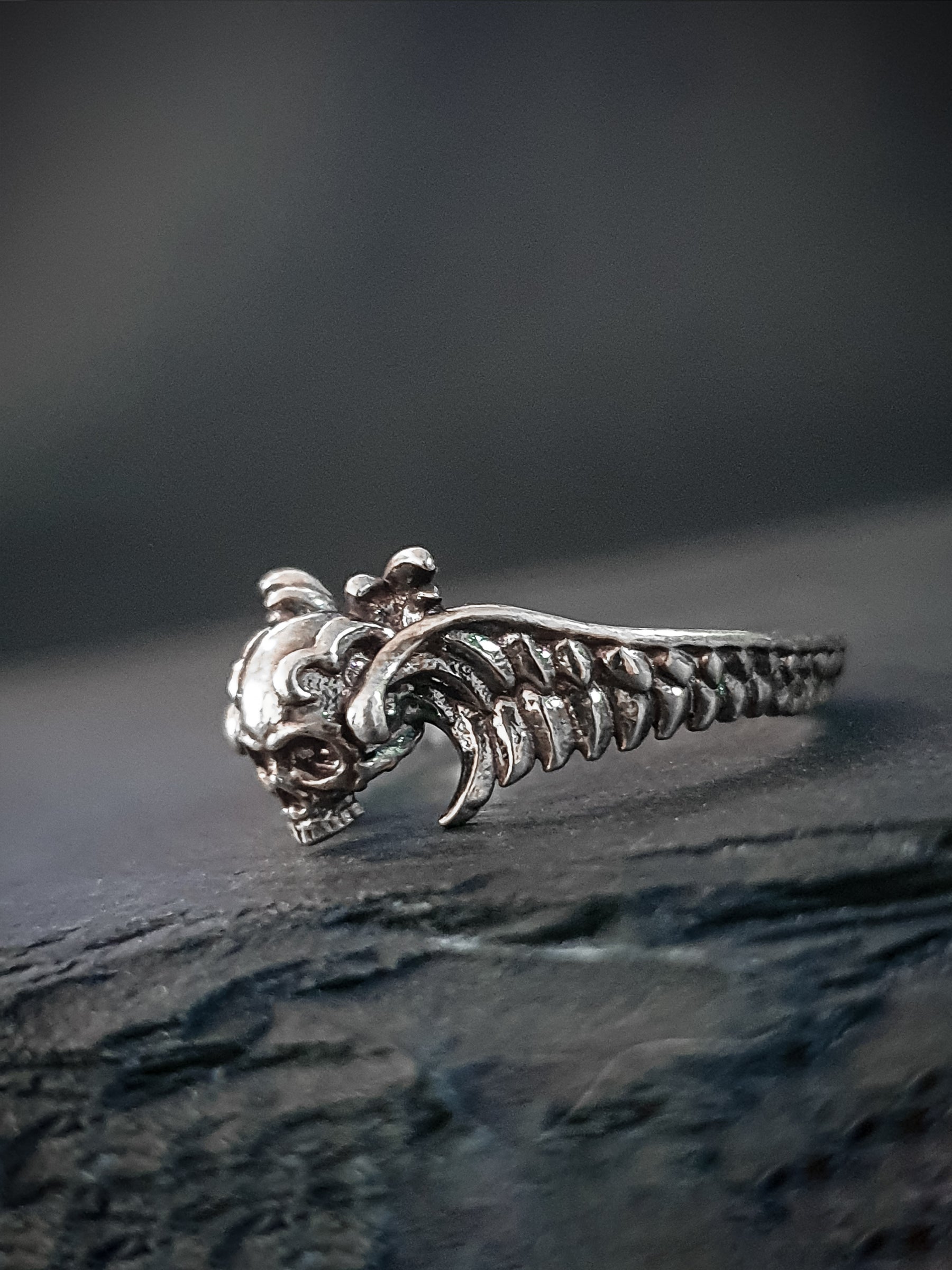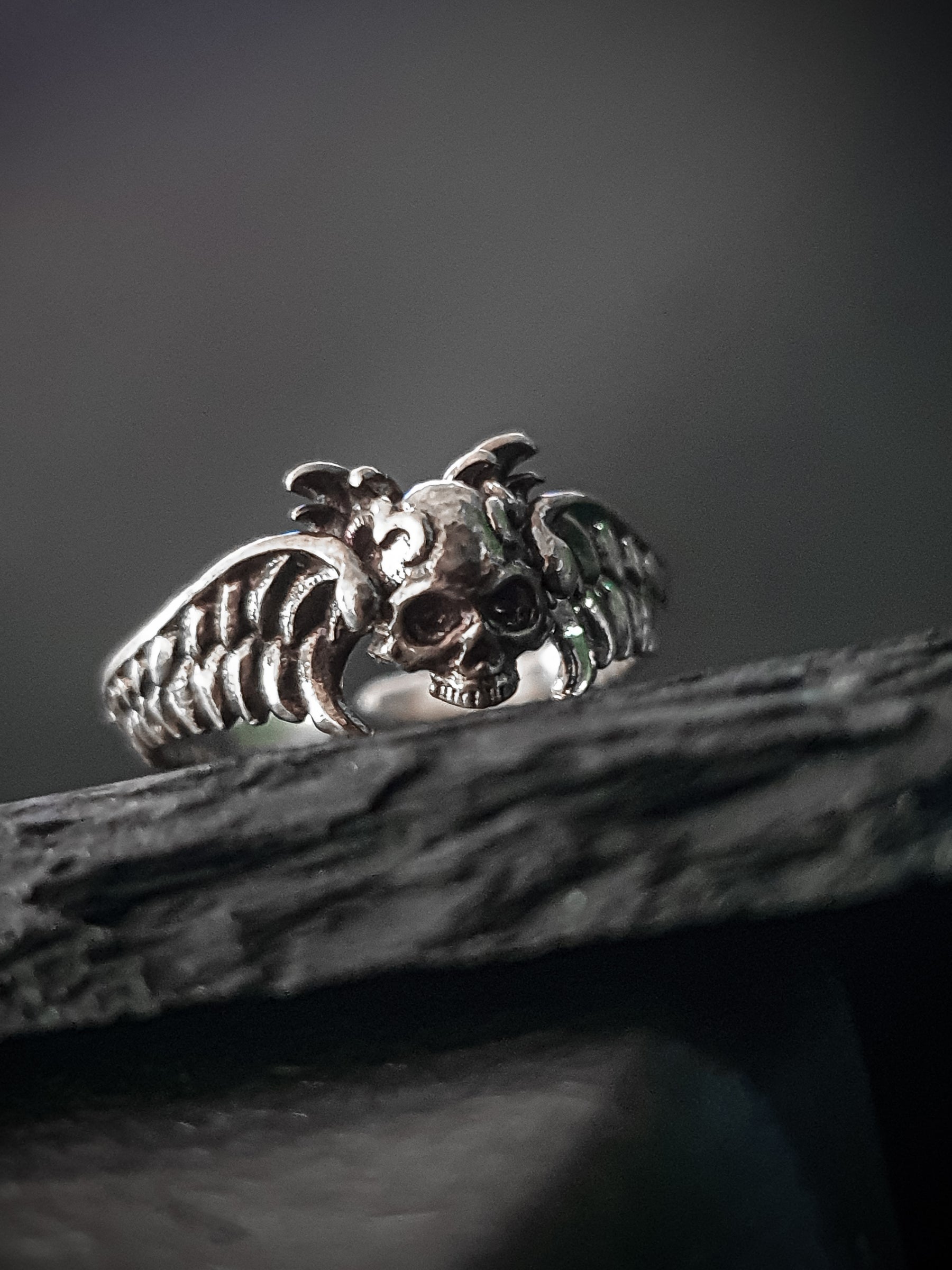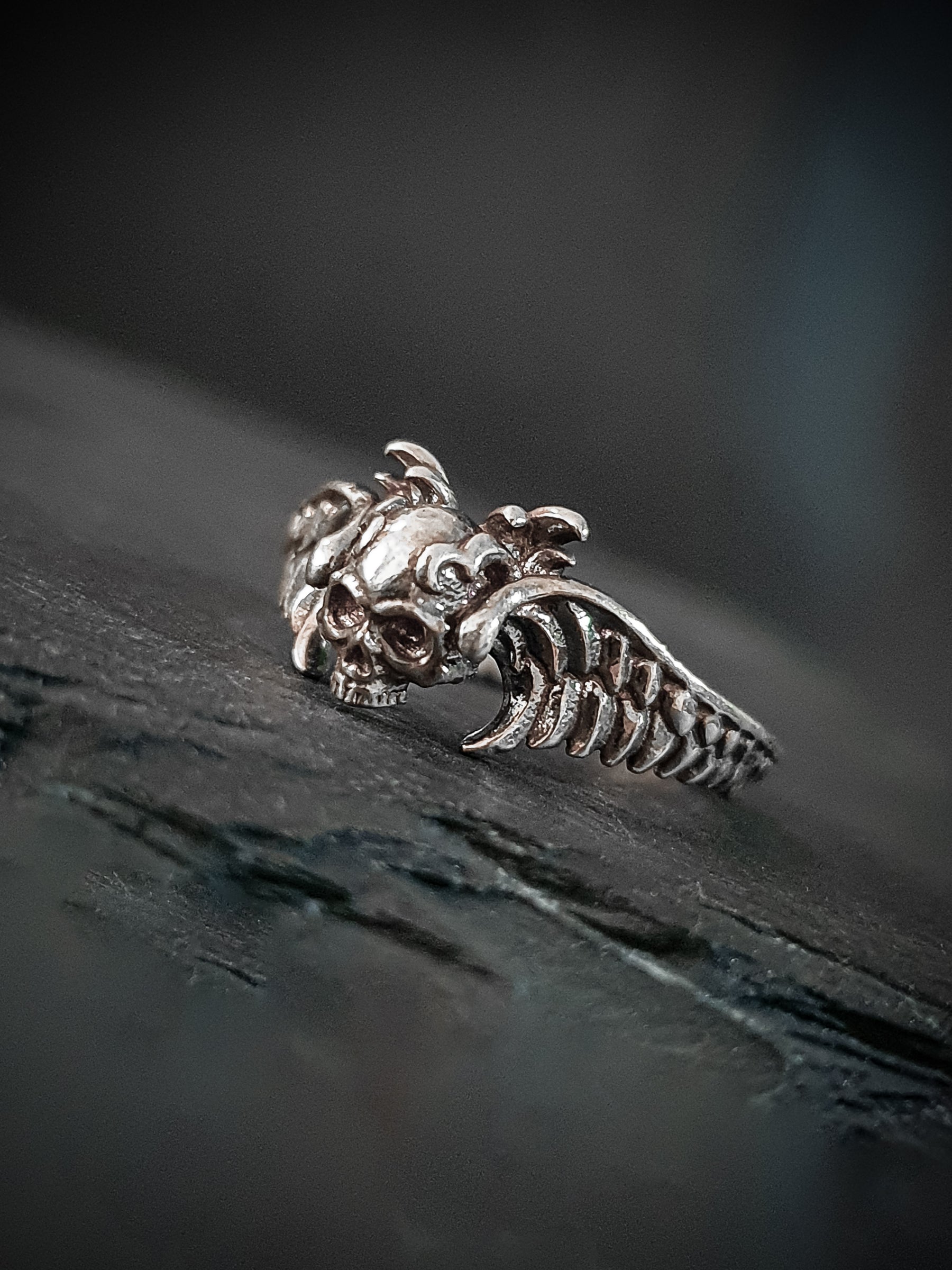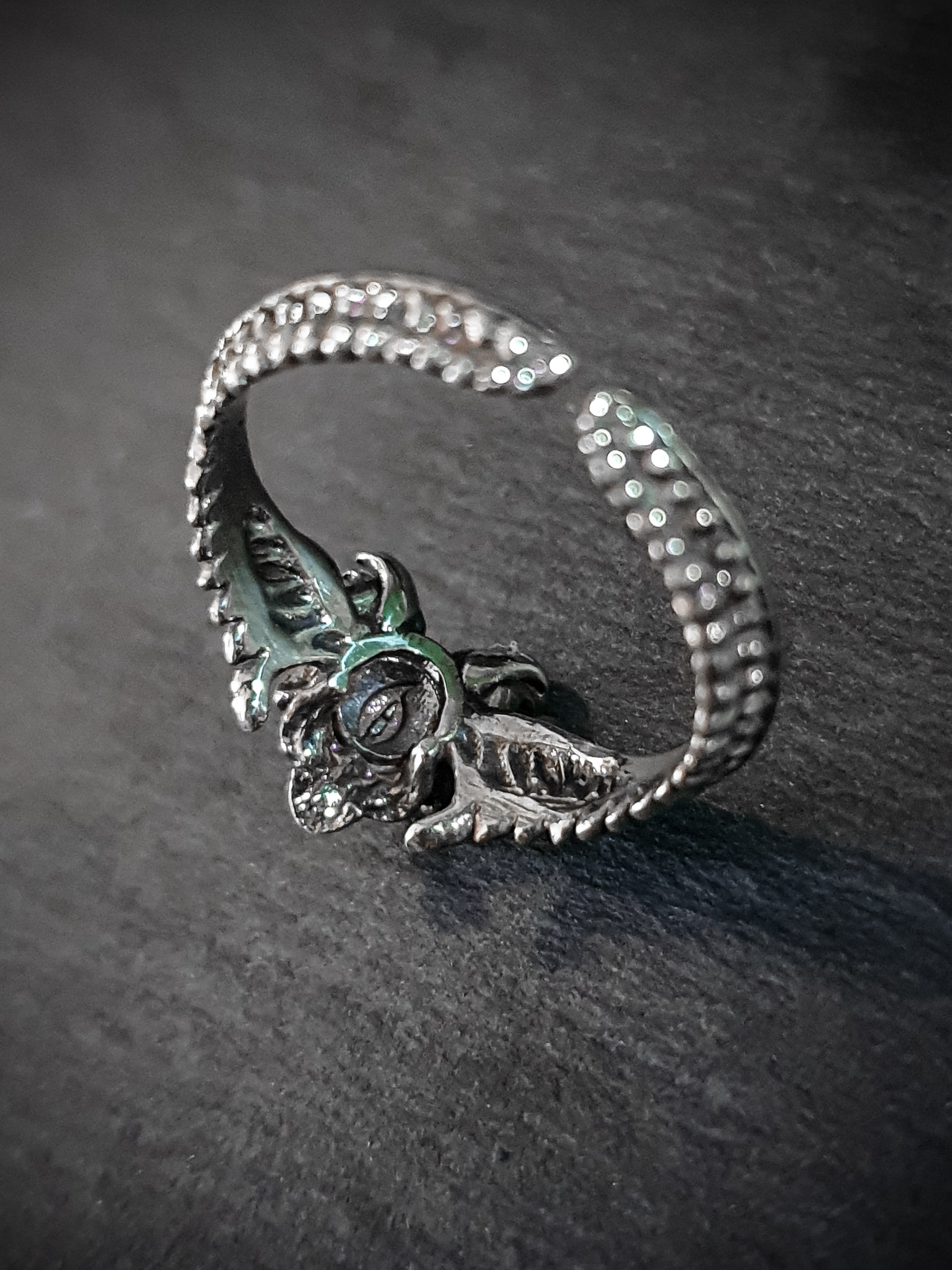 Skull Ring | Dainty Winged Angel adjustable
Introducing our Winged Angel Skull Adjustable Silver Ring, a captivating piece of jewelry that seamlessly blends elegance and edginess. This exquisite ring is a testament to the fusion of heavenly beauty and dark mystique, making it a unique and eye-catching addition to your collection.
At the heart of this ring lies a finely detailed skull adorned with angelic wings, creating a juxtaposition of life and death, light and shadow. The skull is meticulously crafted, with intricate details that showcase its ethereal yet haunting charm. The wings gracefully extend on either side of the skull, adding a touch of celestial allure to the design.
The fusion of an angelic motif with the symbolism of a skull represents the duality of life and death, reminding us to cherish every moment and embrace both our light and darkness. It can serve as a reminder of the constant balance in life, making it a meaningful and thoughtful gift for yourself or a loved one.
This is an adjustable ring, default is US size 8. Suitable to adjust from 4 to 10. When adjust to size 7, both wings will touched. Anything smaller is possible with the wings overlap position top and bottom.
This is a very small ring. Can work as a stacking ring. Height: 8mm
Materials:
1) Raw Brass (Brass)
2) Raw Brass + eyes (2x Red Rubies)
3) Antique Silver (Oxidized Silver with Antique finishing)
4) Antique Silver + eyes (2x Red Rubies)
We can change the gemstones to the following without additional cost, just mention during checkout which one you prefer.
1) Citrine (Yellow)
2) Hydrothermal Sapphire (Blue)
3) Emerald (Green)
4) Rock Crystal (Transparent white)
5) Spinel (Black)
For Rings
We use US sizing as standard. If you have problem converting your local sizing, please check with us.  
We are comfortably handle any sizing from 3-15. If any rings your are interested listed do not offer the sizing you need, you can write in to check with us. 
If you do not know your sizing, we recommend you visit your local jewelry store to get your sizing. But if it is not a variable option, you can DIY by using the following method.
Once you trace your size, place the paper strip against a ruler to measure.
During checkout, you can forward your reading (preferably in mm) so we can convert for you. 
We provide 1 time free ring size adjustment for our products. You just need to send back the item and we will re-adjust for you.  
For Bracelet
Same method as above, but instead of fingers, you measure the most narrow part of your wrist. For wrist, generally we are using inches instead. During purchase, select your correct wrist size measurement. If your wrist is slightly bigger then the sizing given. Choose the next bigger size. 
Example:
- if your wrist is 7 inches, choose 7 inches as your wrist size.
- if your wrist is 8.5 inches, choose 9 inches as your wrist size.
- if you are 9 1/4 inches, choose 10 inches as your wrist size.

Please write to us if you are not sure.