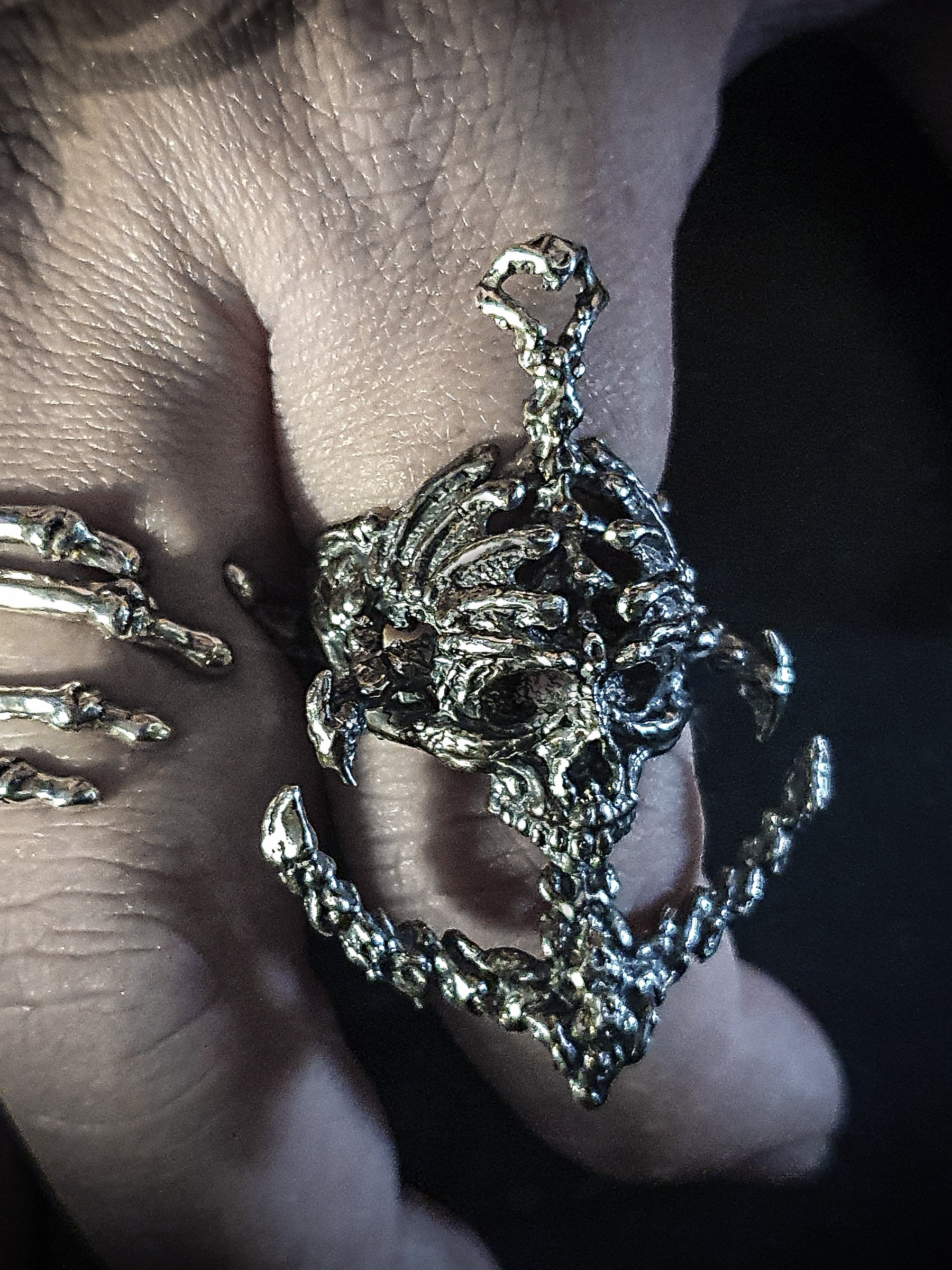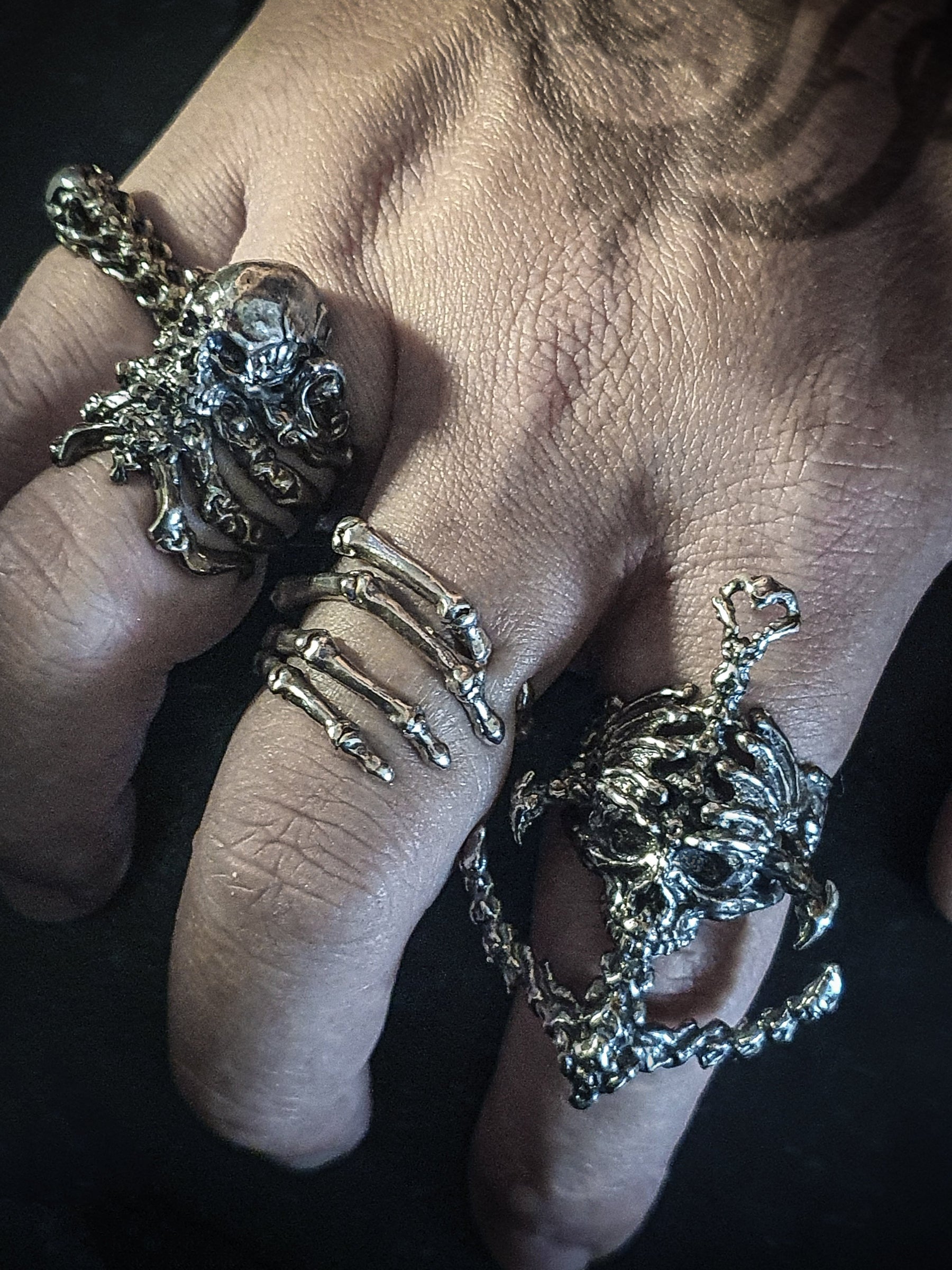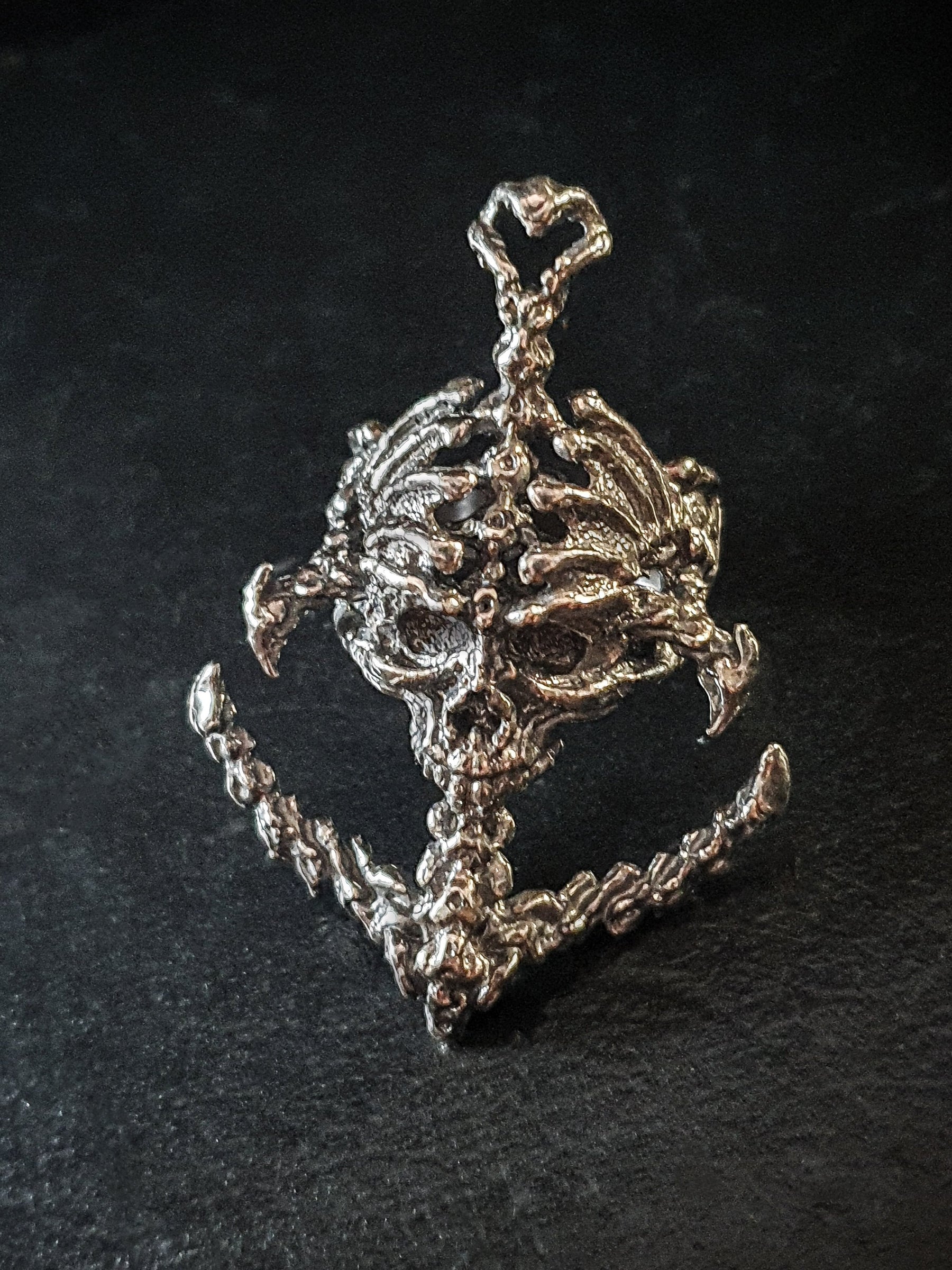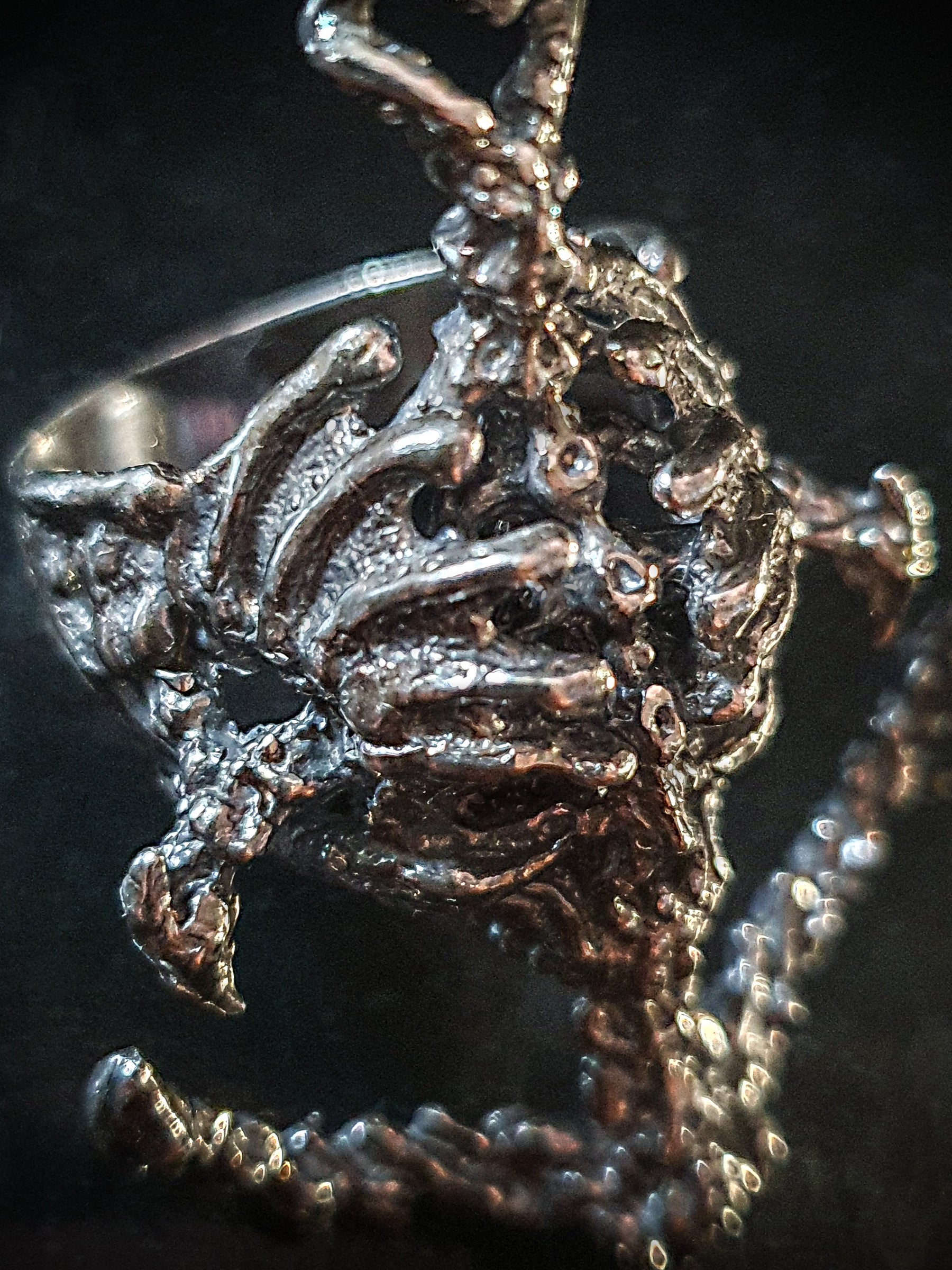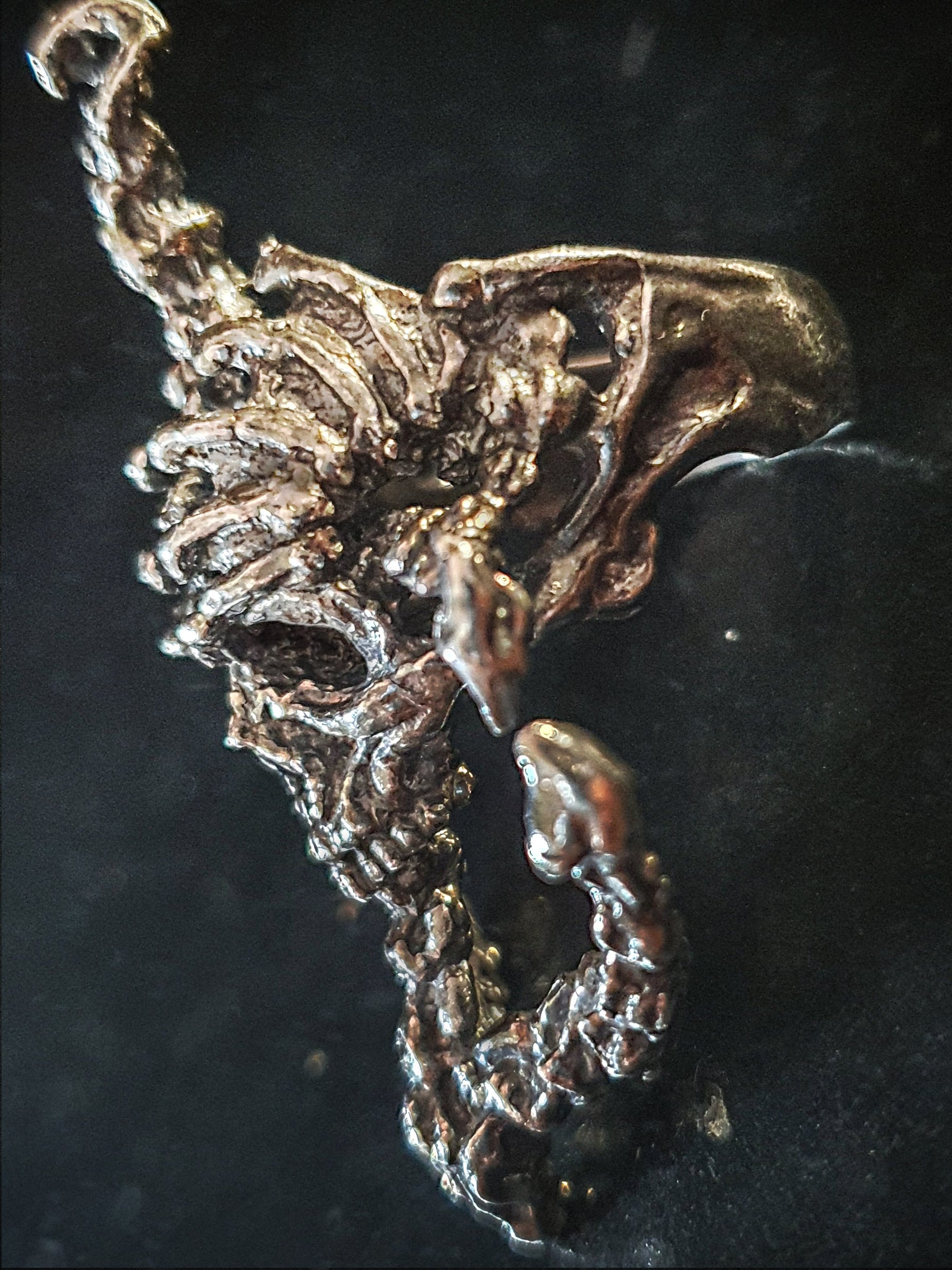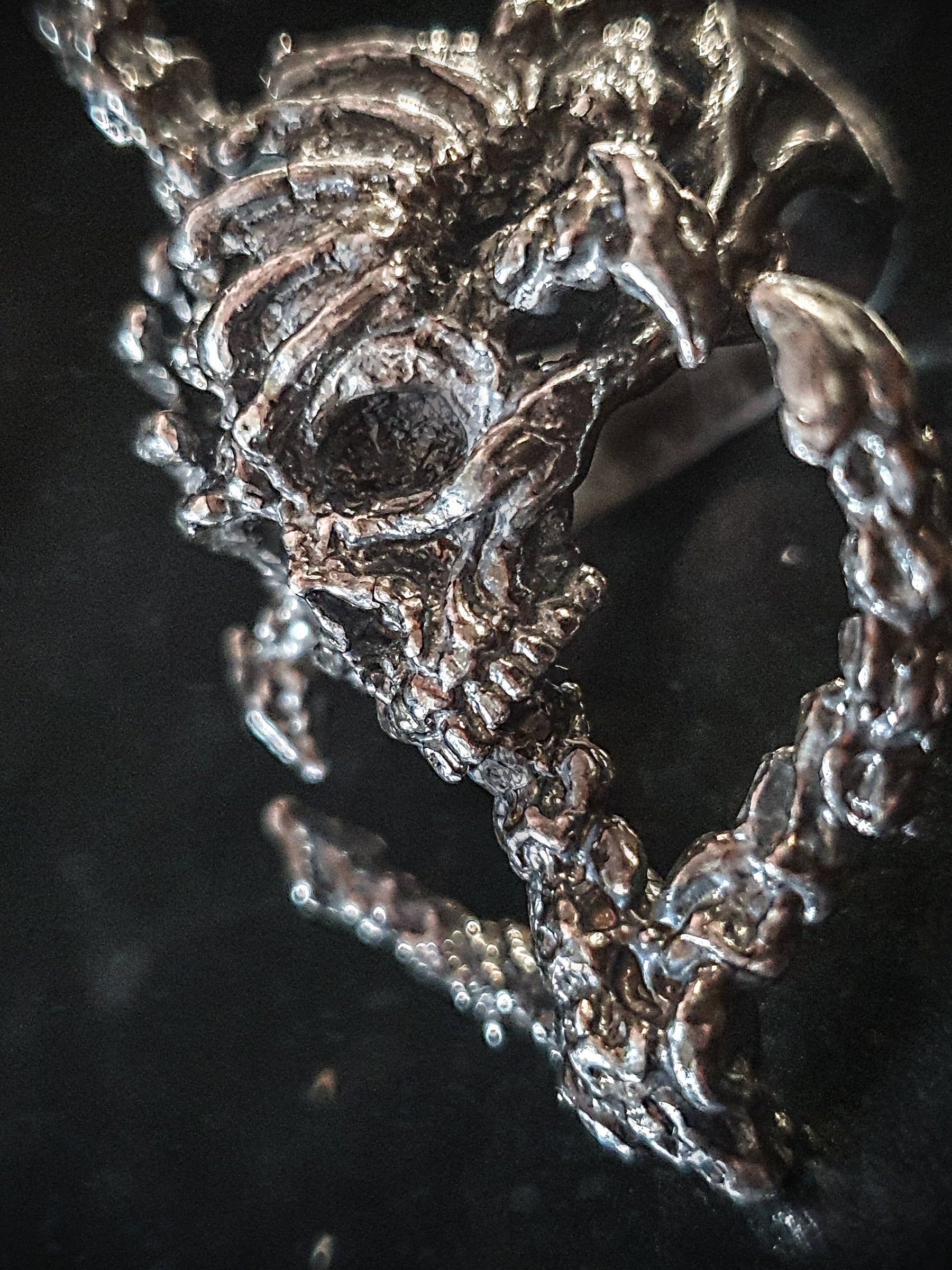 Skull Ring | Corrupted Pirate Anchor
Description
Crafted from solid metal, this skull ring is the epitome of pirate style. The ring's rough, textured finish gives it a rugged and edgy look, adding to its timeless charm. The ring's surface is stained with the patina of salt and sea water, a testament to its adventurous past, and each line and imperfection tells a story of its own. The ring's weight gives it a sense of substance and solidity, making it the perfect accessory for those who want to express their bold and confident personalities.

At the center of the ring is an intricately carved skull, a symbol of fear and danger. The skull's striking design is sure to turn heads, and its dark, ominous appearance will make a statement wherever you go. The ring's thick band makes it comfortable to wear, and its smooth inner surface is gentle on your skin.

Whether you're looking to add a touch of pirate-inspired style to your wardrobe, or you're a fan of skull jewelry, this skull ring is the perfect accessory. It's sure to be the star of your jewelry collection, and it will make a great conversation starter wherever you go. So why not embrace your inner pirate and add this amazing ring to your collection today!
Technical Specs

Height: 50mm
Width: 40mm
Pendant Version
For Rings
We use US sizing as standard. If you have problem converting your local sizing, please check with us.  
We are comfortably handle any sizing from 3-15. If any rings your are interested listed do not offer the sizing you need, you can write in to check with us. 
If you do not know your sizing, we recommend you visit your local jewelry store to get your sizing. But if it is not a variable option, you can DIY by using the following method.
Once you trace your size, place the paper strip against a ruler to measure.
During checkout, you can forward your reading (preferably in mm) so we can convert for you. 
We provide 1 time free ring size adjustment for our products. You just need to send back the item and we will re-adjust for you.  
For Bracelet
Same method as above, but instead of fingers, you measure the most narrow part of your wrist. For wrist, generally we are using inches instead. During purchase, select your correct wrist size measurement. If your wrist is slightly bigger then the sizing given. Choose the next bigger size. 
Example:
- if your wrist is 7 inches, choose 7 inches as your wrist size.
- if your wrist is 8.5 inches, choose 9 inches as your wrist size.
- if you are 9 1/4 inches, choose 10 inches as your wrist size.

Please write to us if you are not sure.