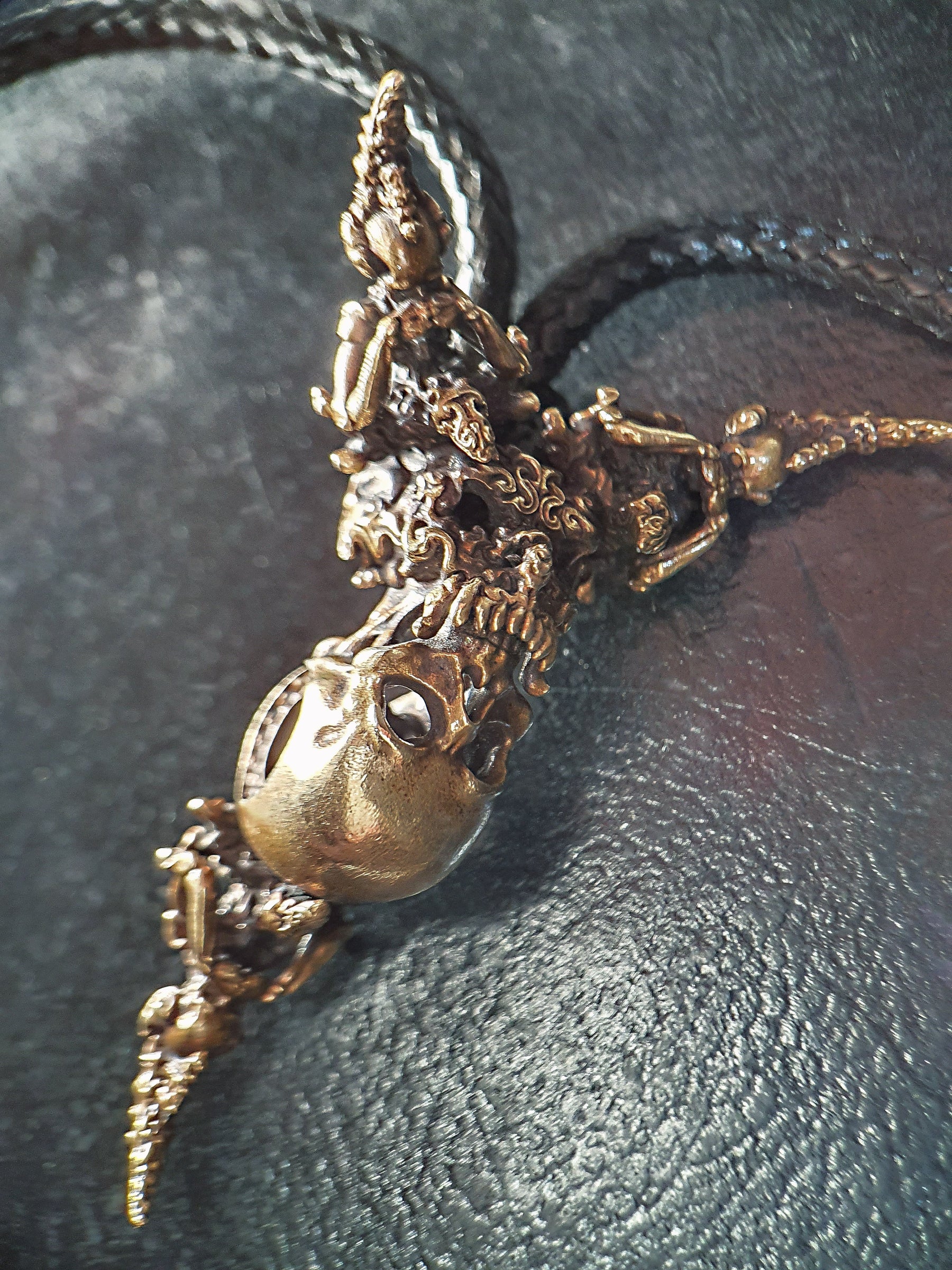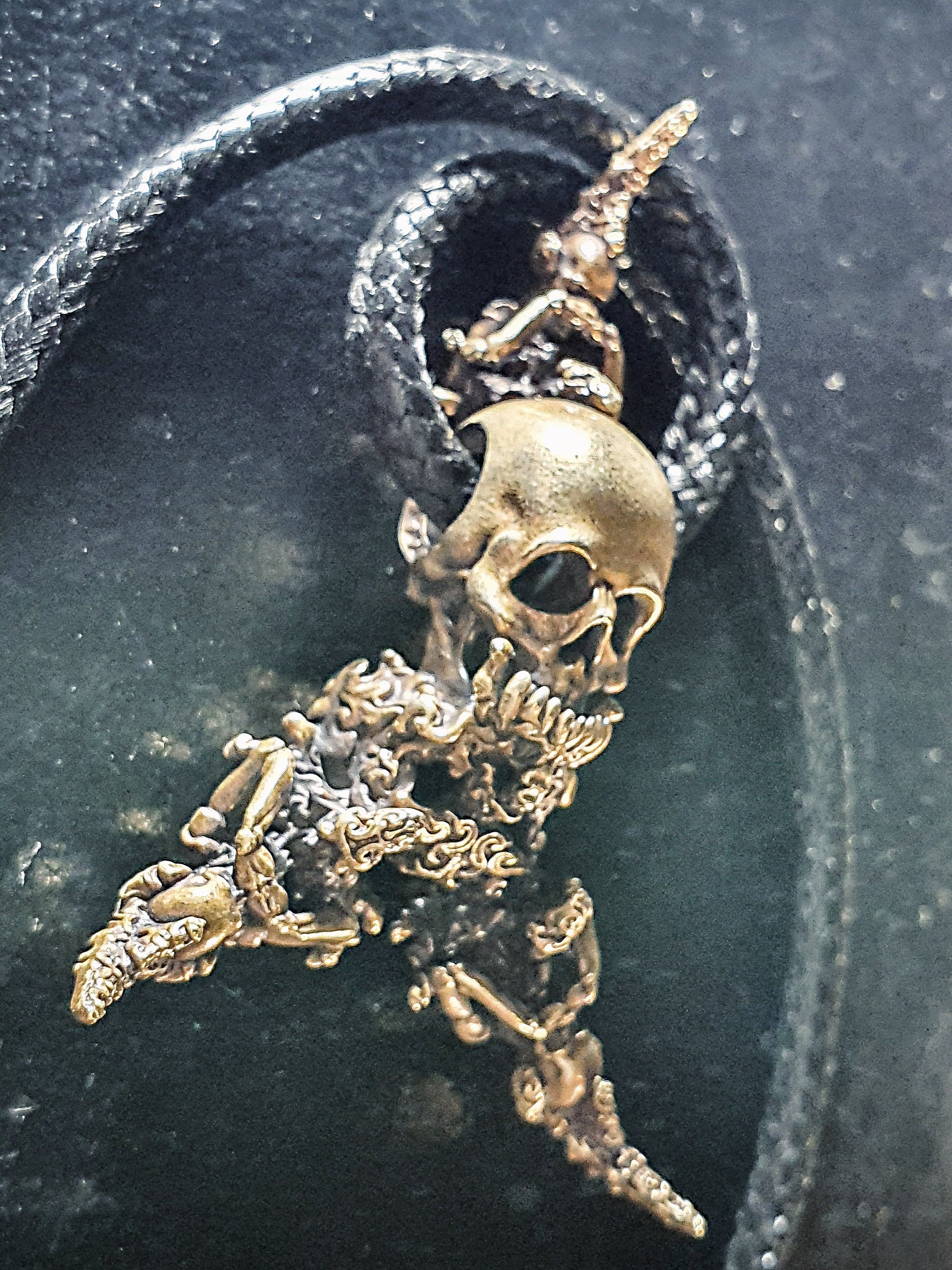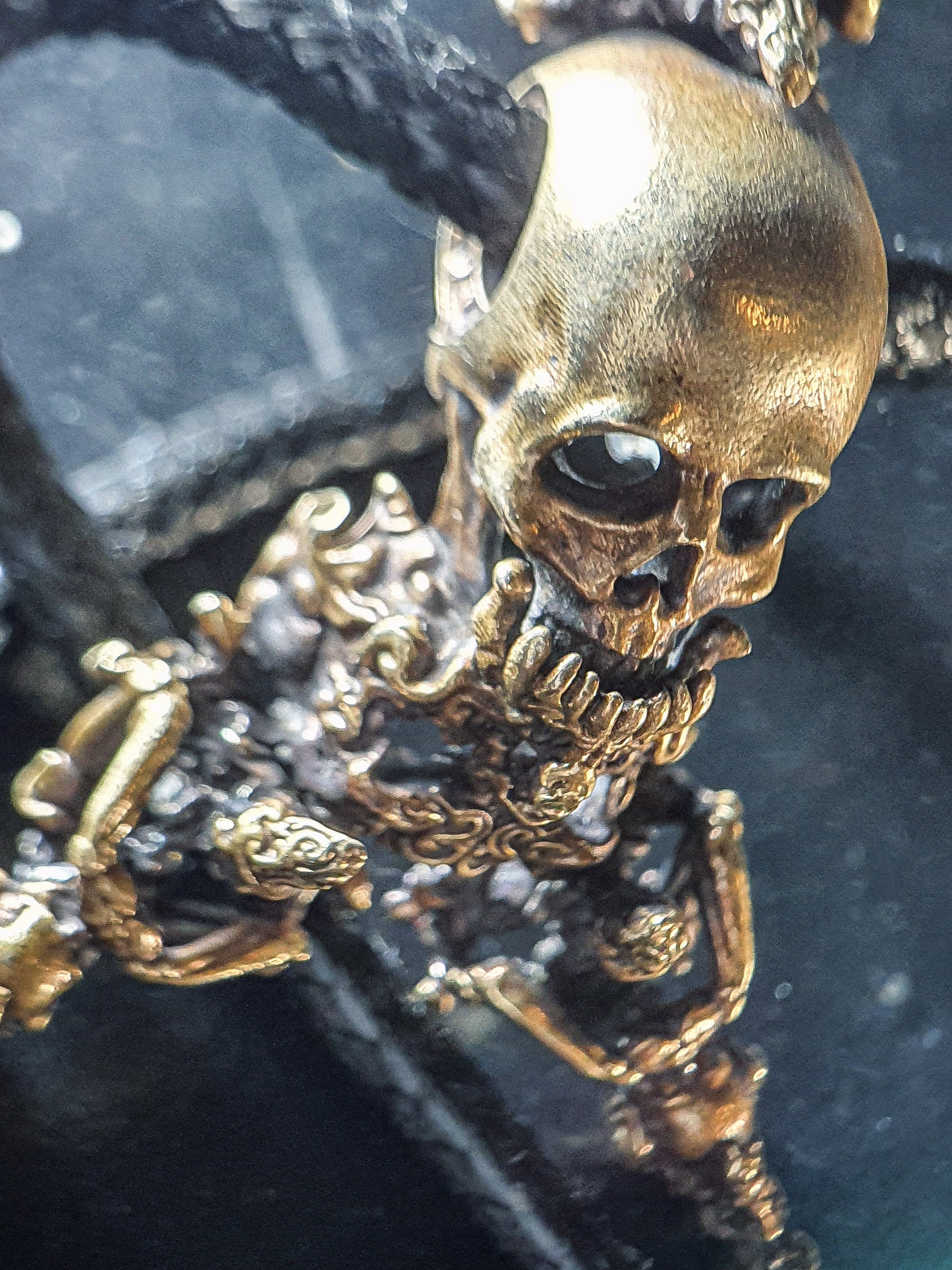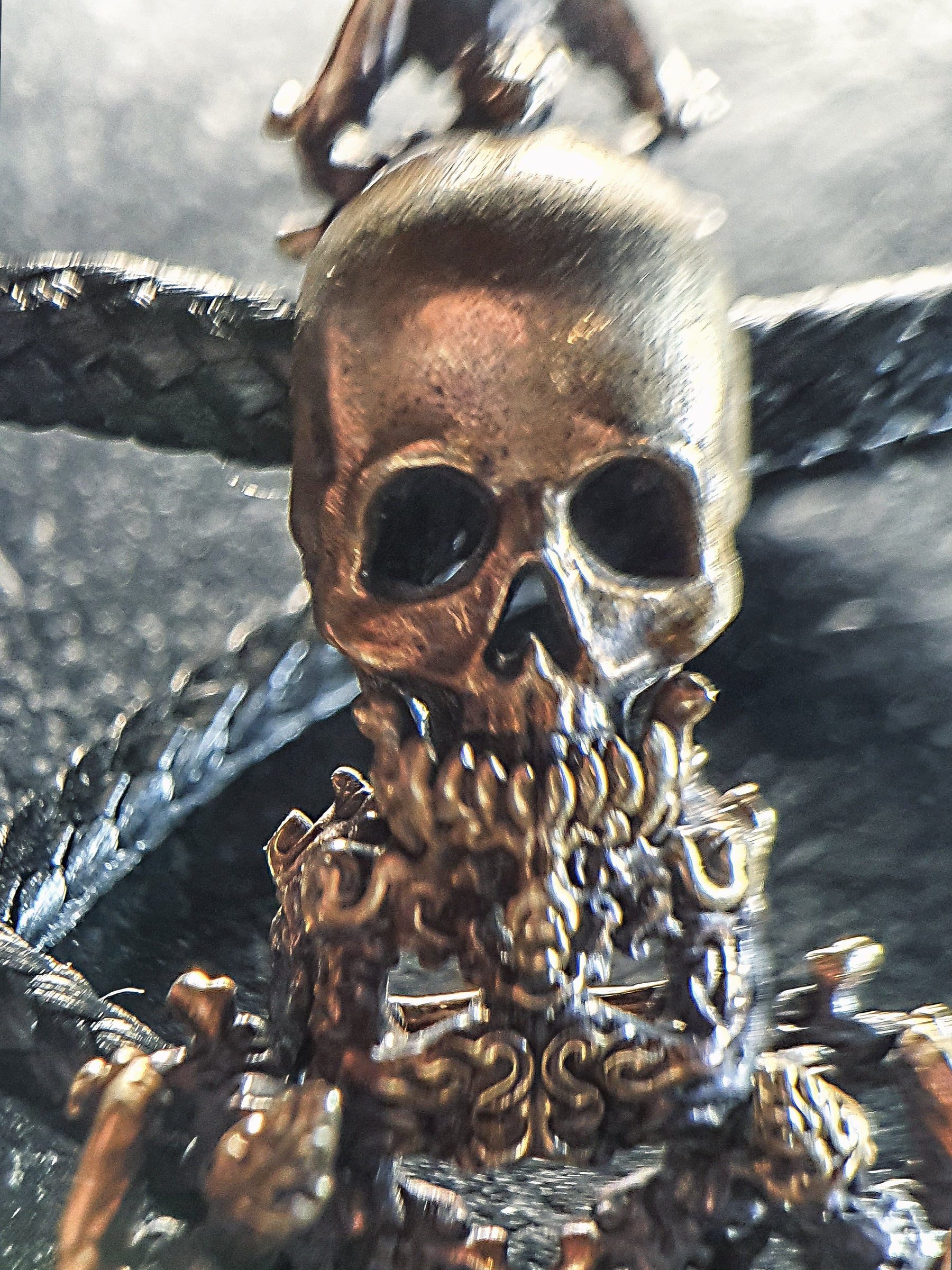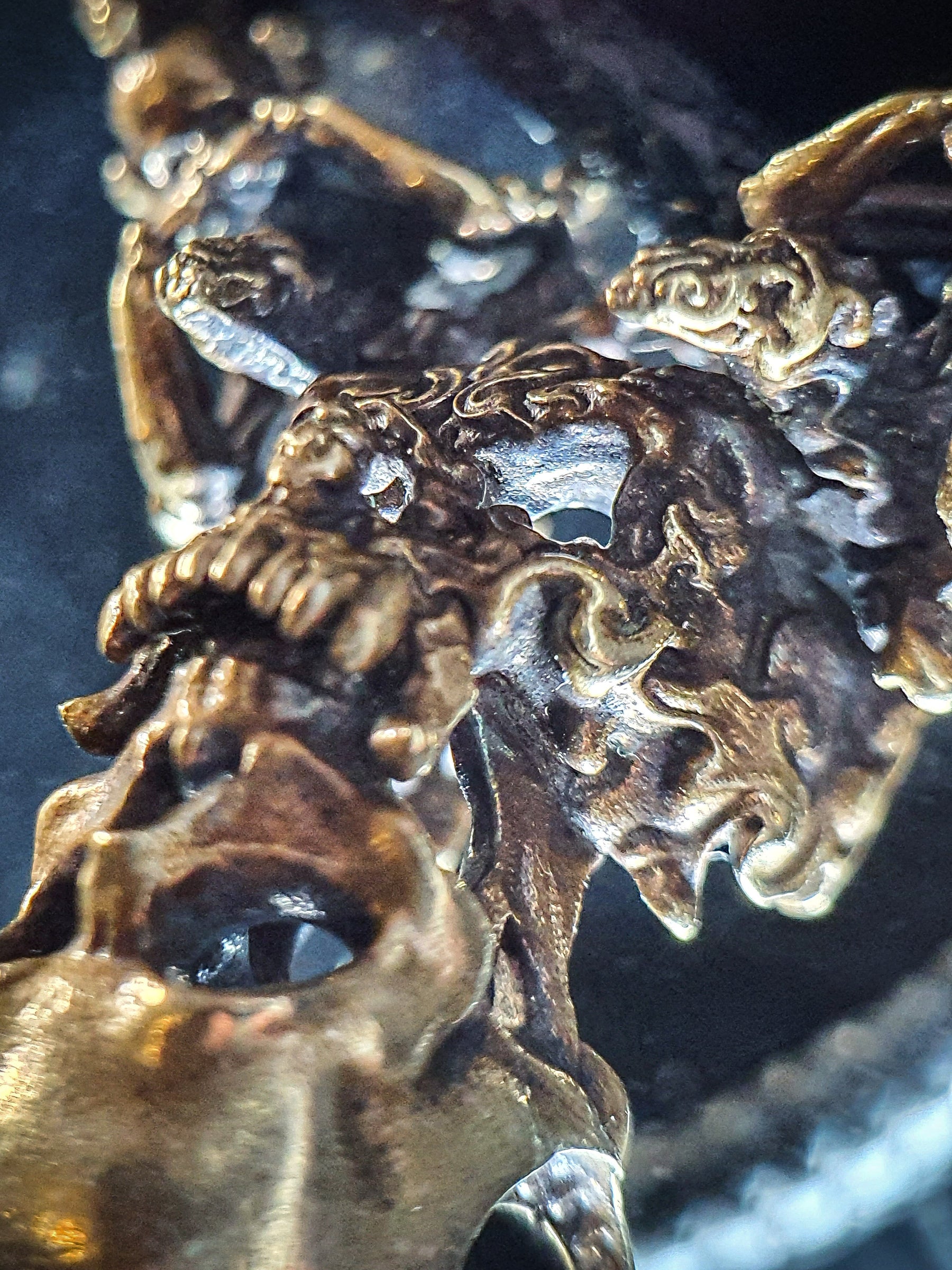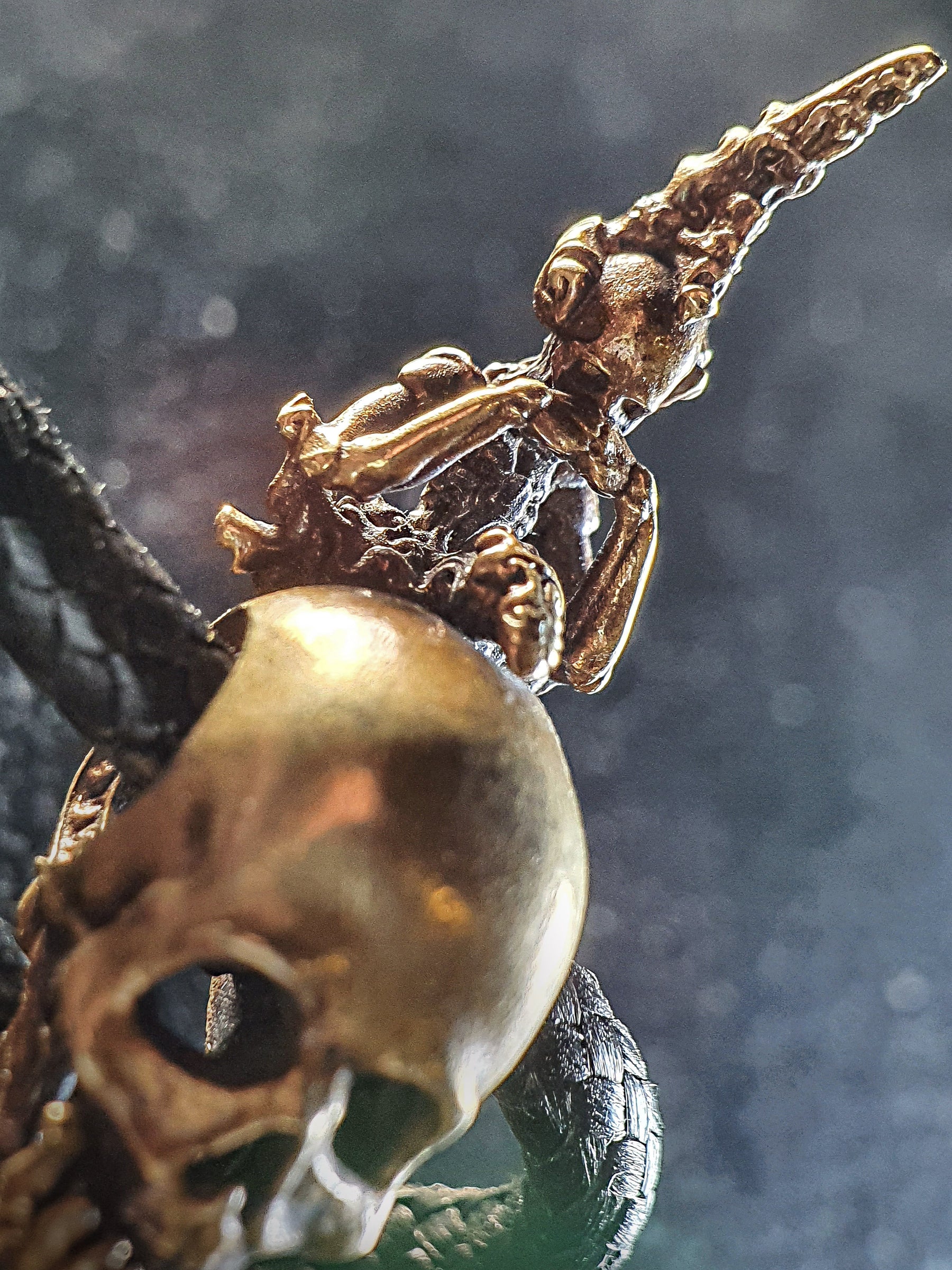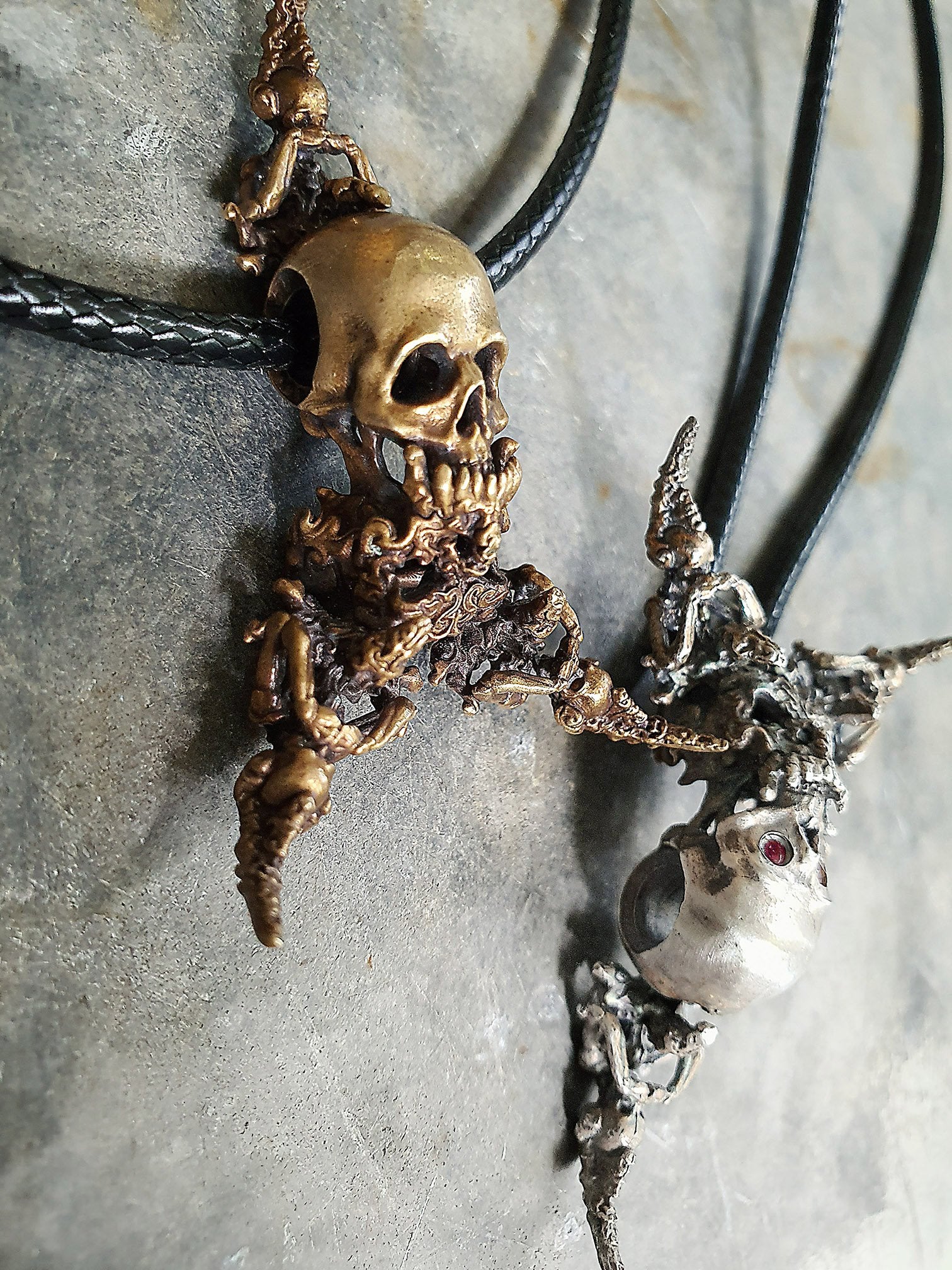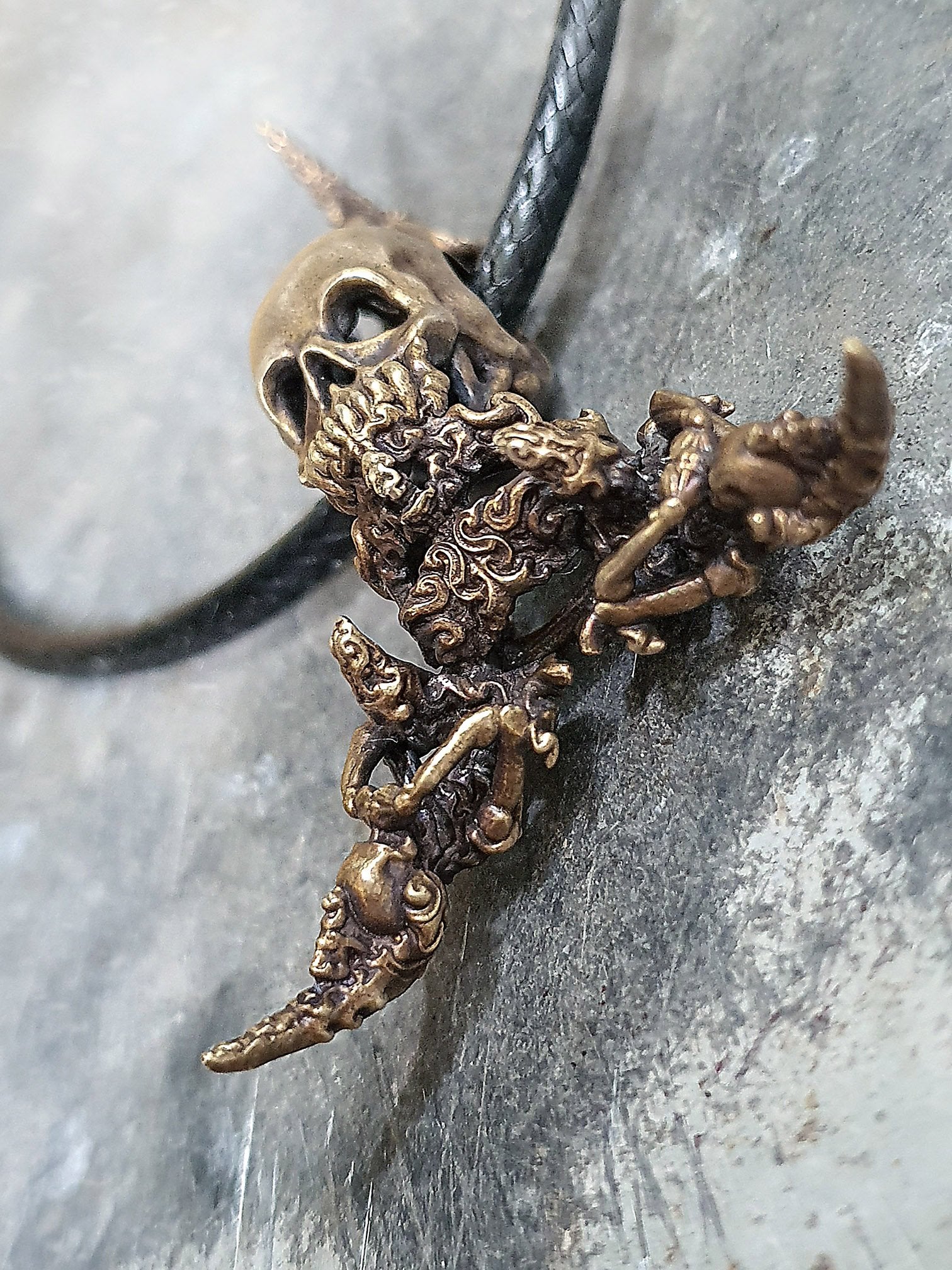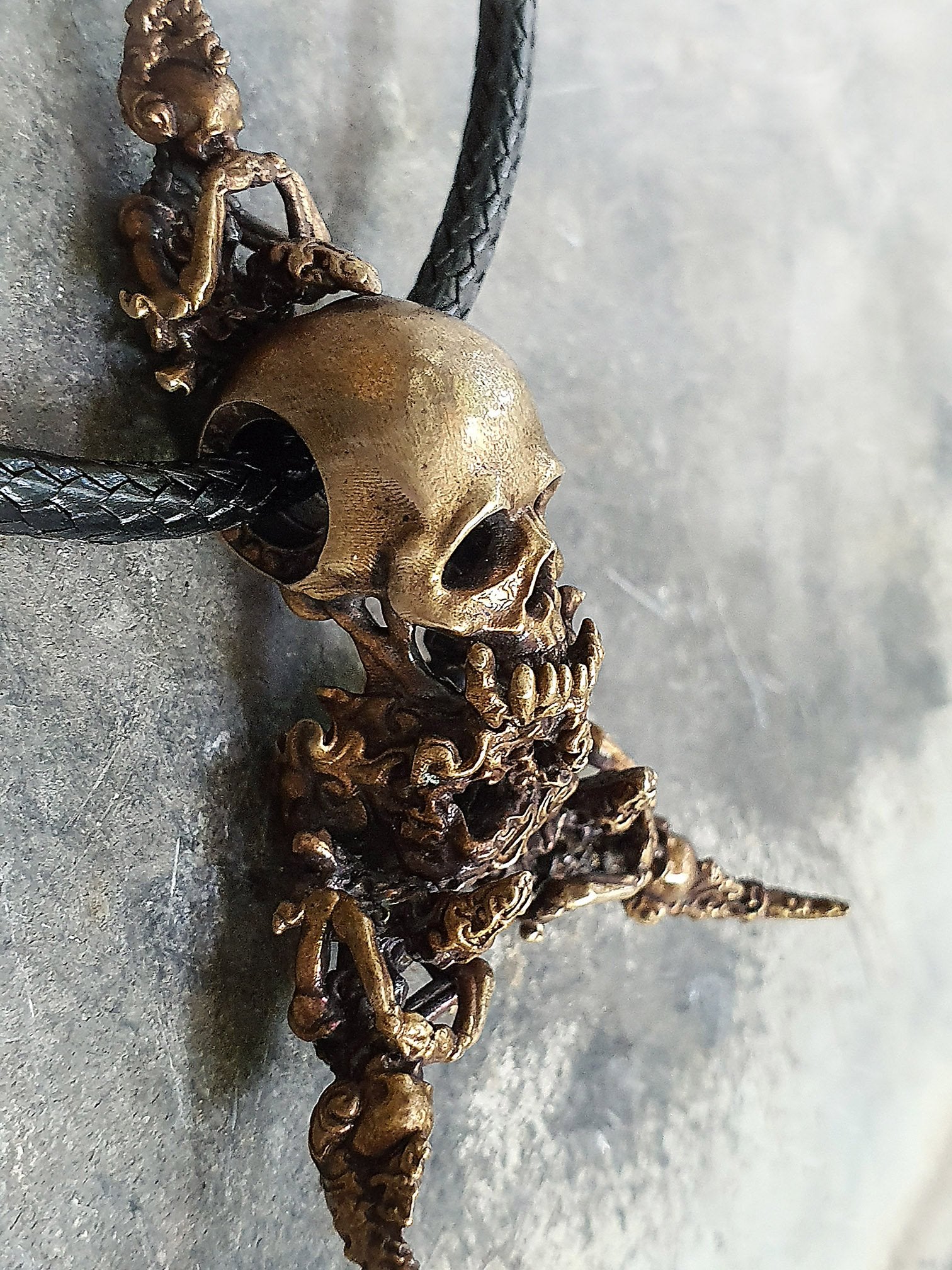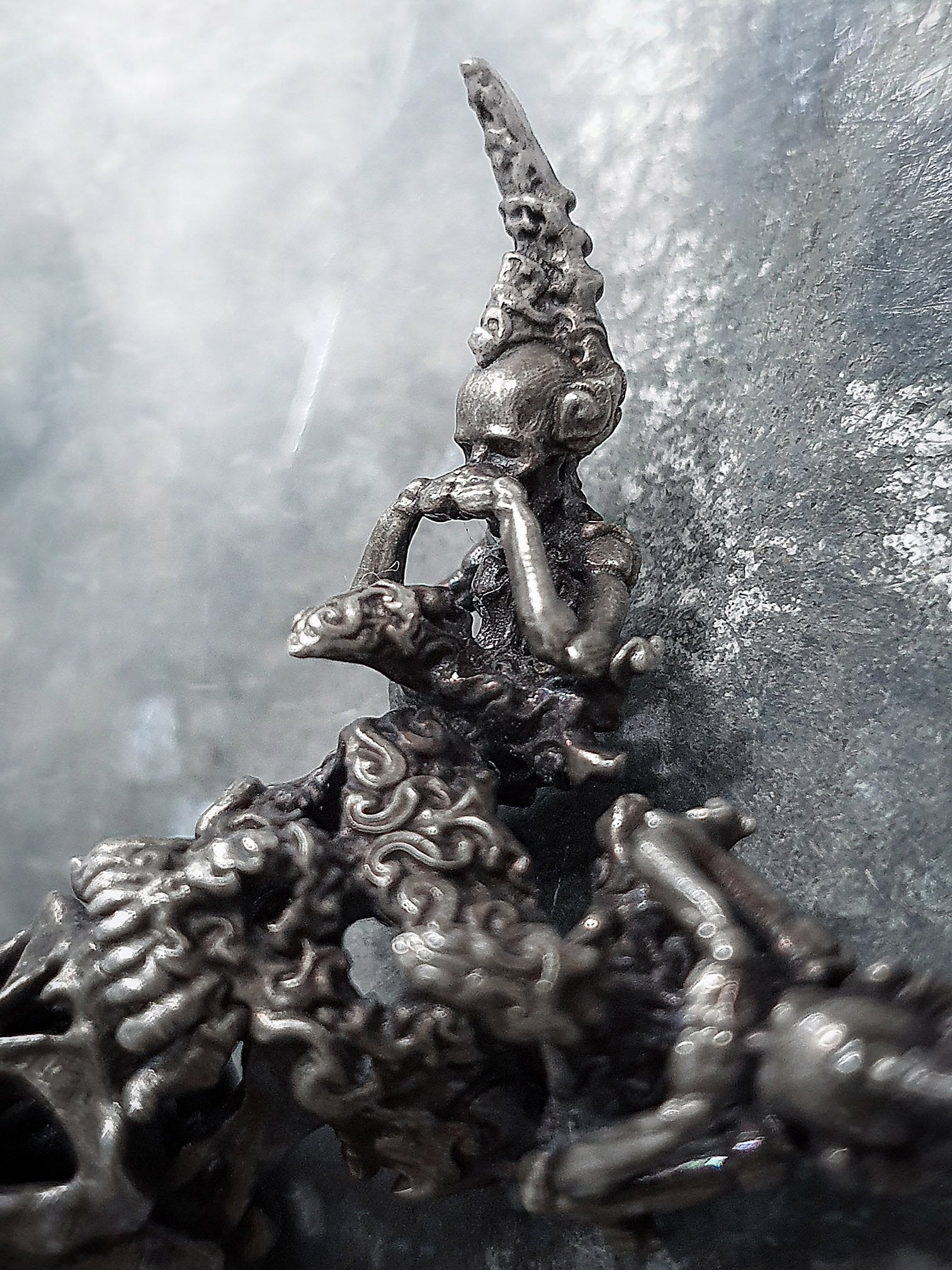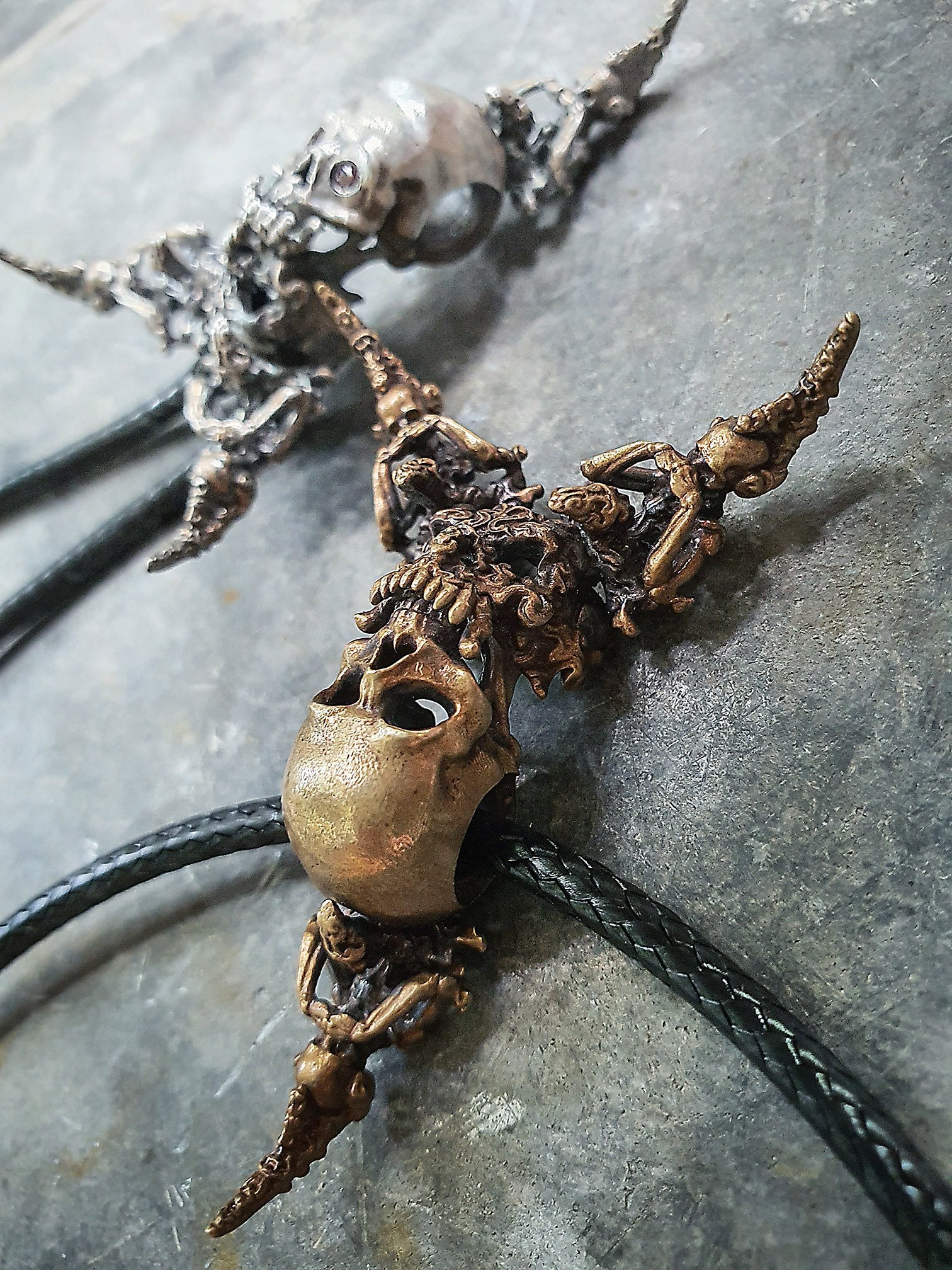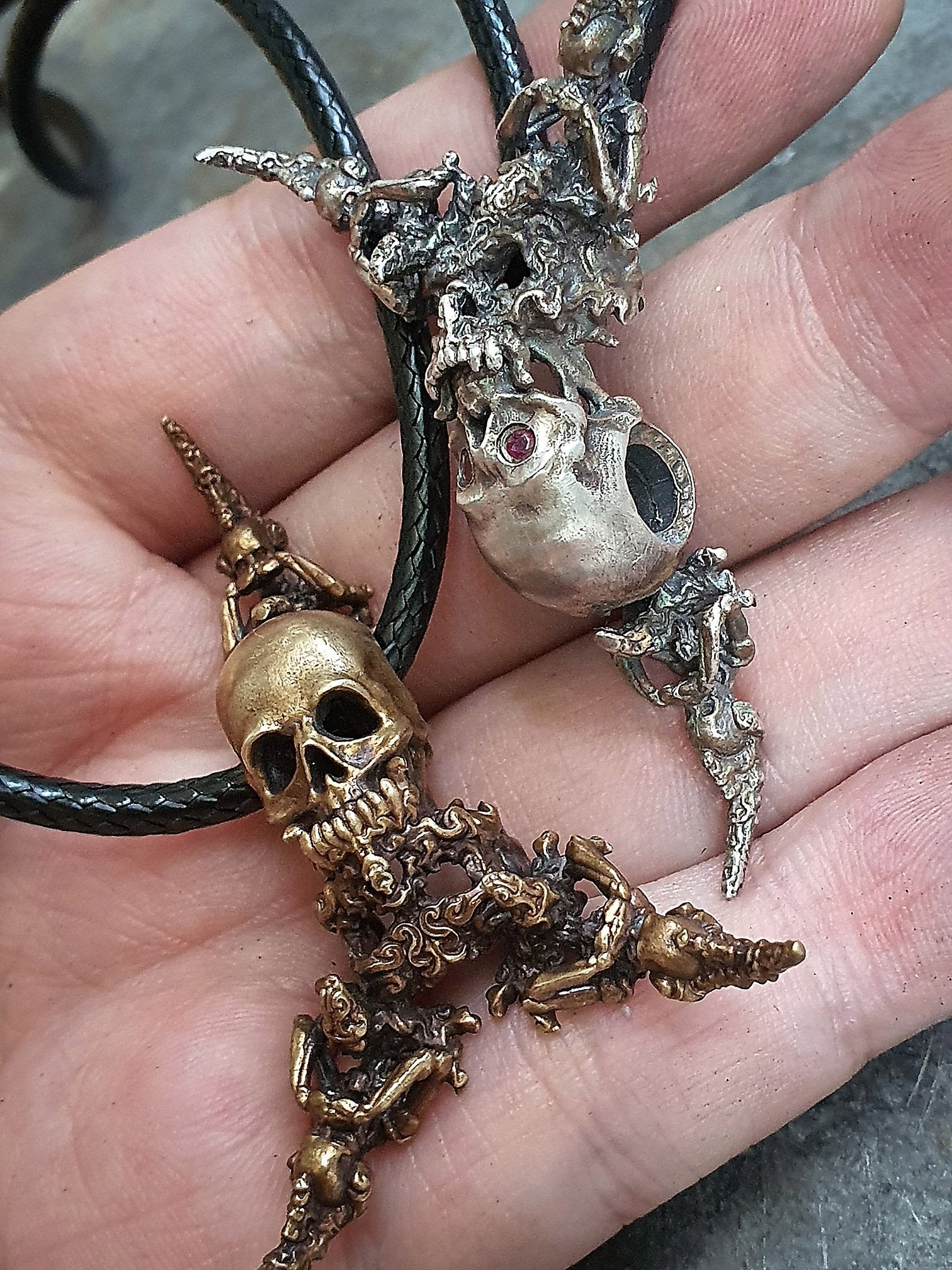 Skull Pendant | Evil Within
Description
No anger inside means no enemy outside
~Buddha
A highly sculpted piece of jewelry that explores an old concept of Humans are inherently evil. The centerpiece is a Human Skull, represent the basic human nature, and a Demonic Skull, reflecting the evil that lies within.

The idea of the piece is that evil, at times, will be released and often goes beyond our conscious control. The three pointed elements surrounding the Human and Devil Skulls, with two of them on the Devil, represents the devils horns. However, upon closer inspection, these elements are actually Skeletons in Thought, suggesting that whenever we are in our evil thoughts, we should be conscious of our actions and think thrice before we act to avoid regrets.

The Skull can come with Rubies as add-on to suggested that Human does come with a soul but not the devil.


This highly sculpted piece is not just a piece of jewelry but a powerful and thought-provoking statement that invites its wearer to reflect on the duality of human nature and the importance of being mindful of our thoughts and actions.
Designer Notes
This piece can be worn with the Human Skull upright or the Devil Skull upright depends on your mood.
Material Variation
1) Raw Brass
2) Antique Silver (Sterling silver w darken recession)
3) Antique Silver w Eyes (add Rubies)
For Rings
We use US sizing as standard. If you have problem converting your local sizing, please check with us.  
We are comfortably handle any sizing from 3-15. If any rings your are interested listed do not offer the sizing you need, you can write in to check with us. 
If you do not know your sizing, we recommend you visit your local jewelry store to get your sizing. But if it is not a variable option, you can DIY by using the following method.
Once you trace your size, place the paper strip against a ruler to measure.
During checkout, you can forward your reading (preferably in mm) so we can convert for you. 
We provide 1 time free ring size adjustment for our products. You just need to send back the item and we will re-adjust for you.  
For Bracelet
Same method as above, but instead of fingers, you measure the most narrow part of your wrist. For wrist, generally we are using inches instead. During purchase, select your correct wrist size measurement. If your wrist is slightly bigger then the sizing given. Choose the next bigger size. 
Example:
- if your wrist is 7 inches, choose 7 inches as your wrist size.
- if your wrist is 8.5 inches, choose 9 inches as your wrist size.
- if you are 9 1/4 inches, choose 10 inches as your wrist size.

Please write to us if you are not sure.