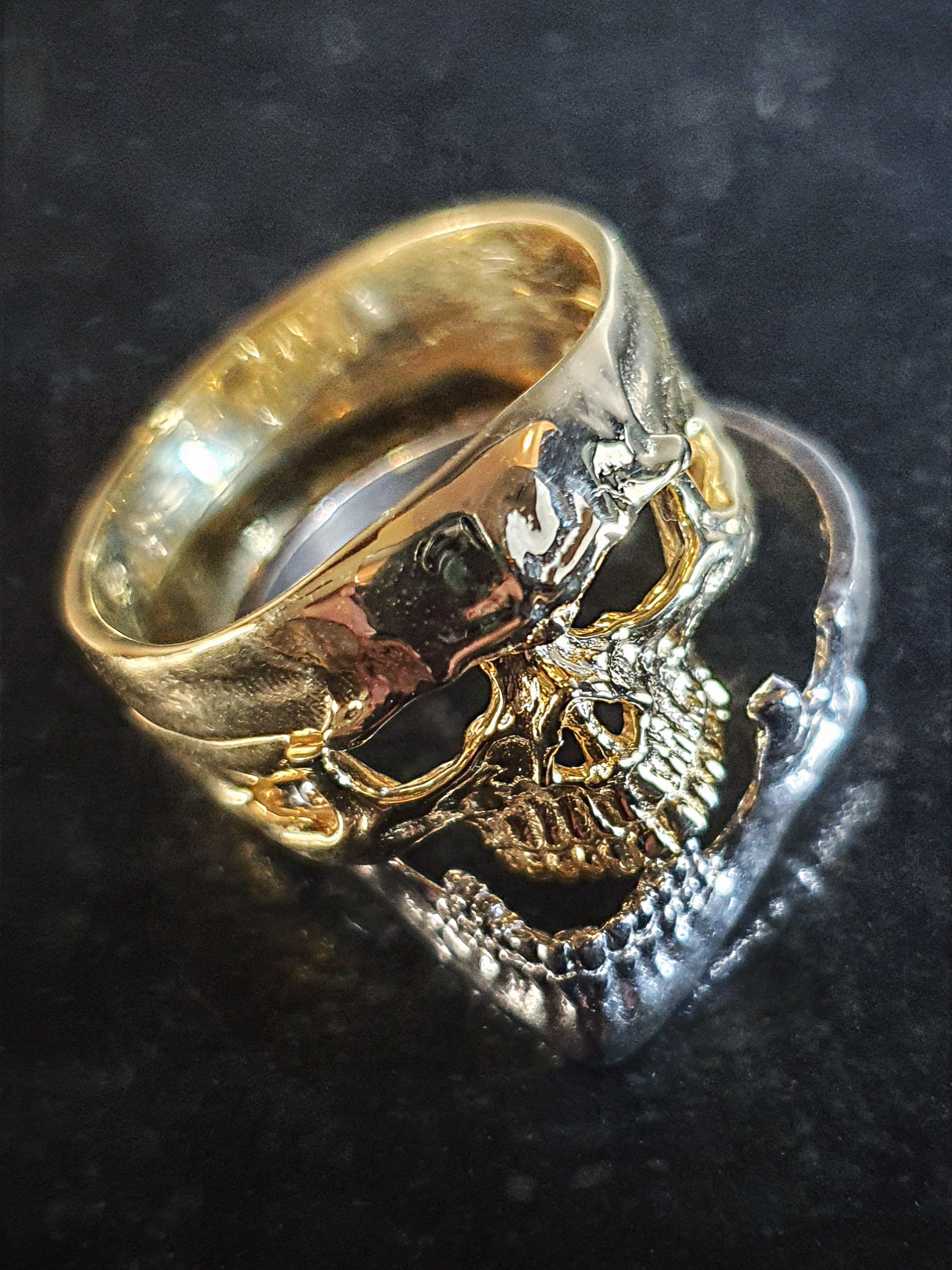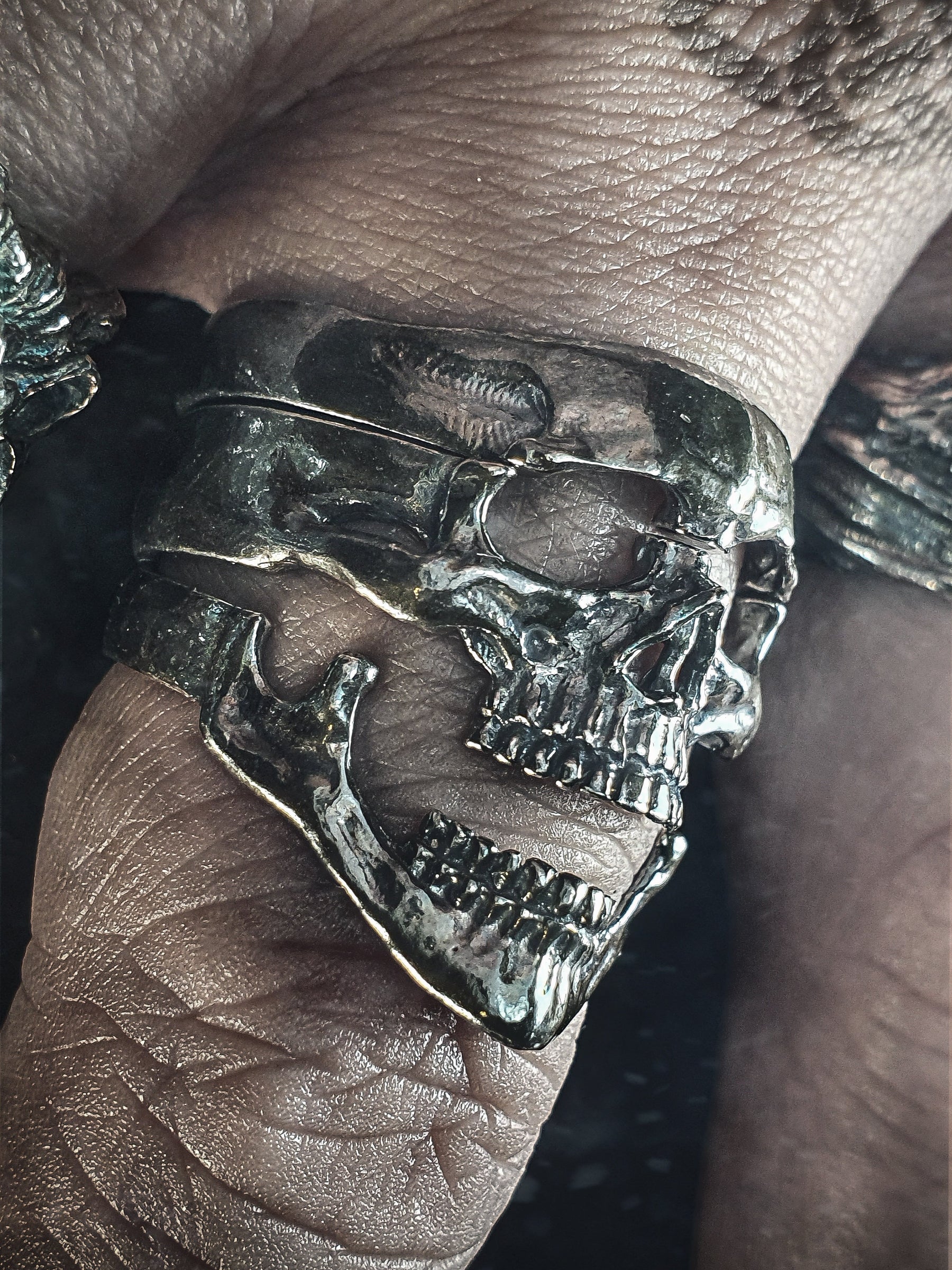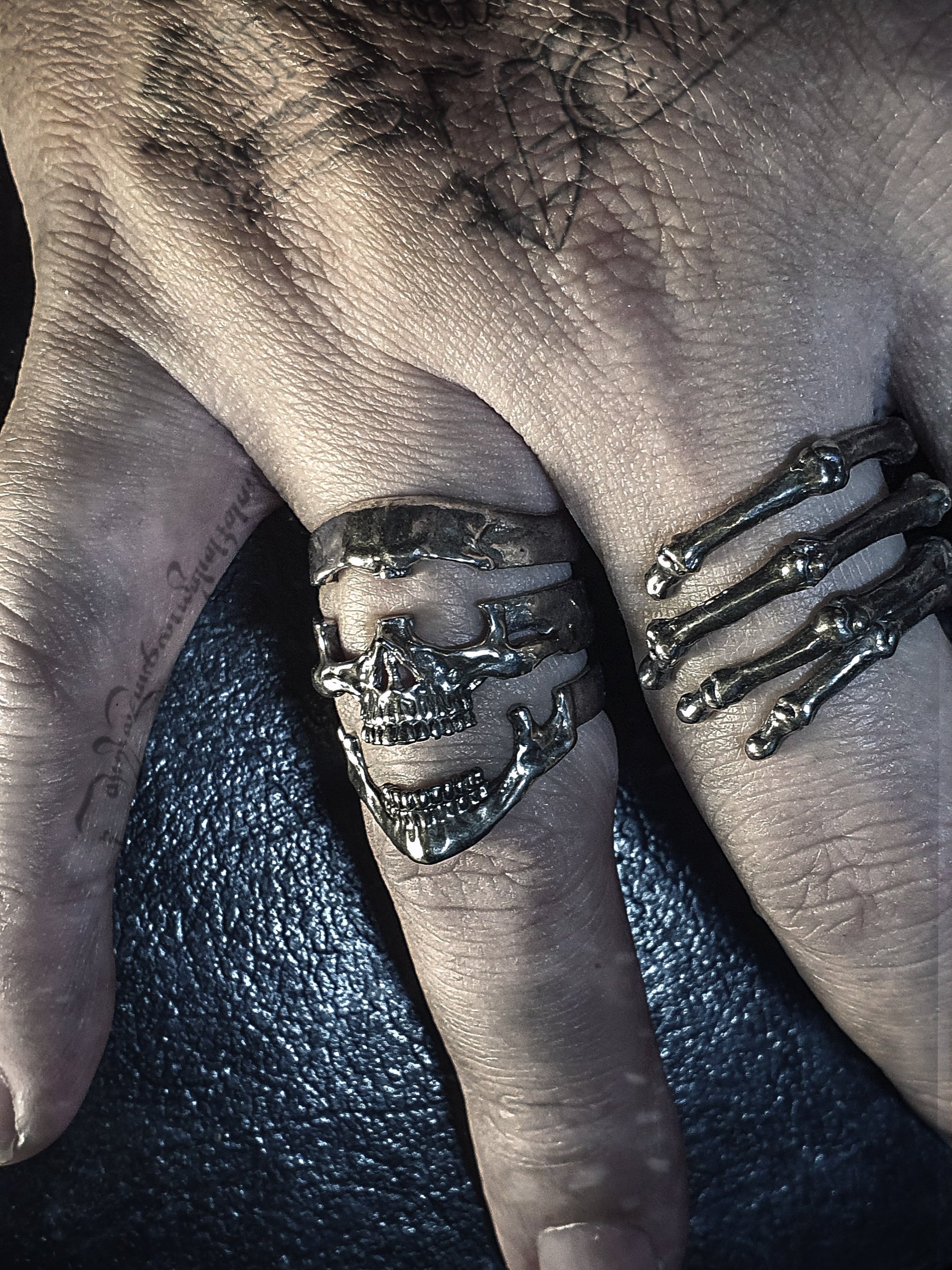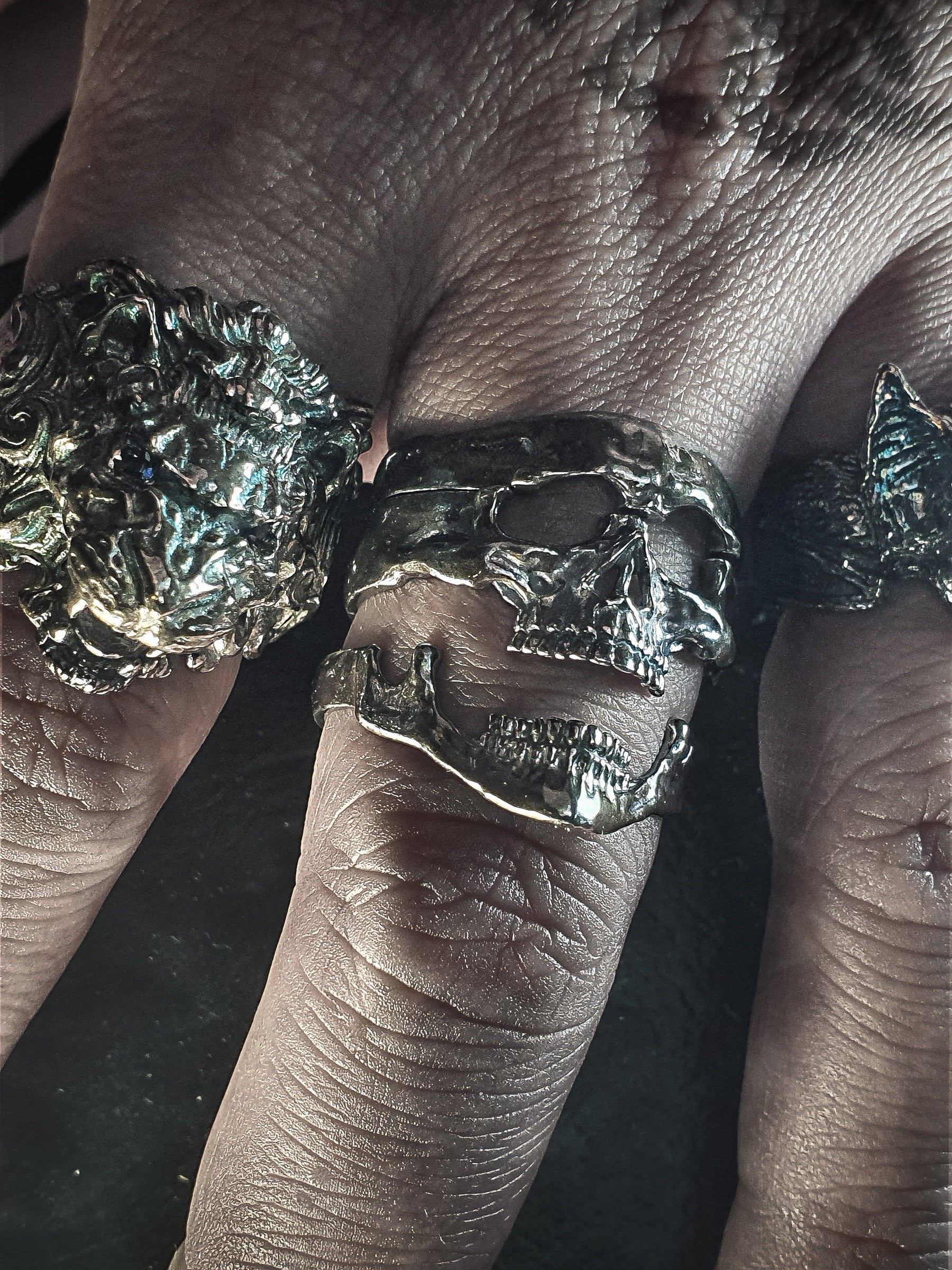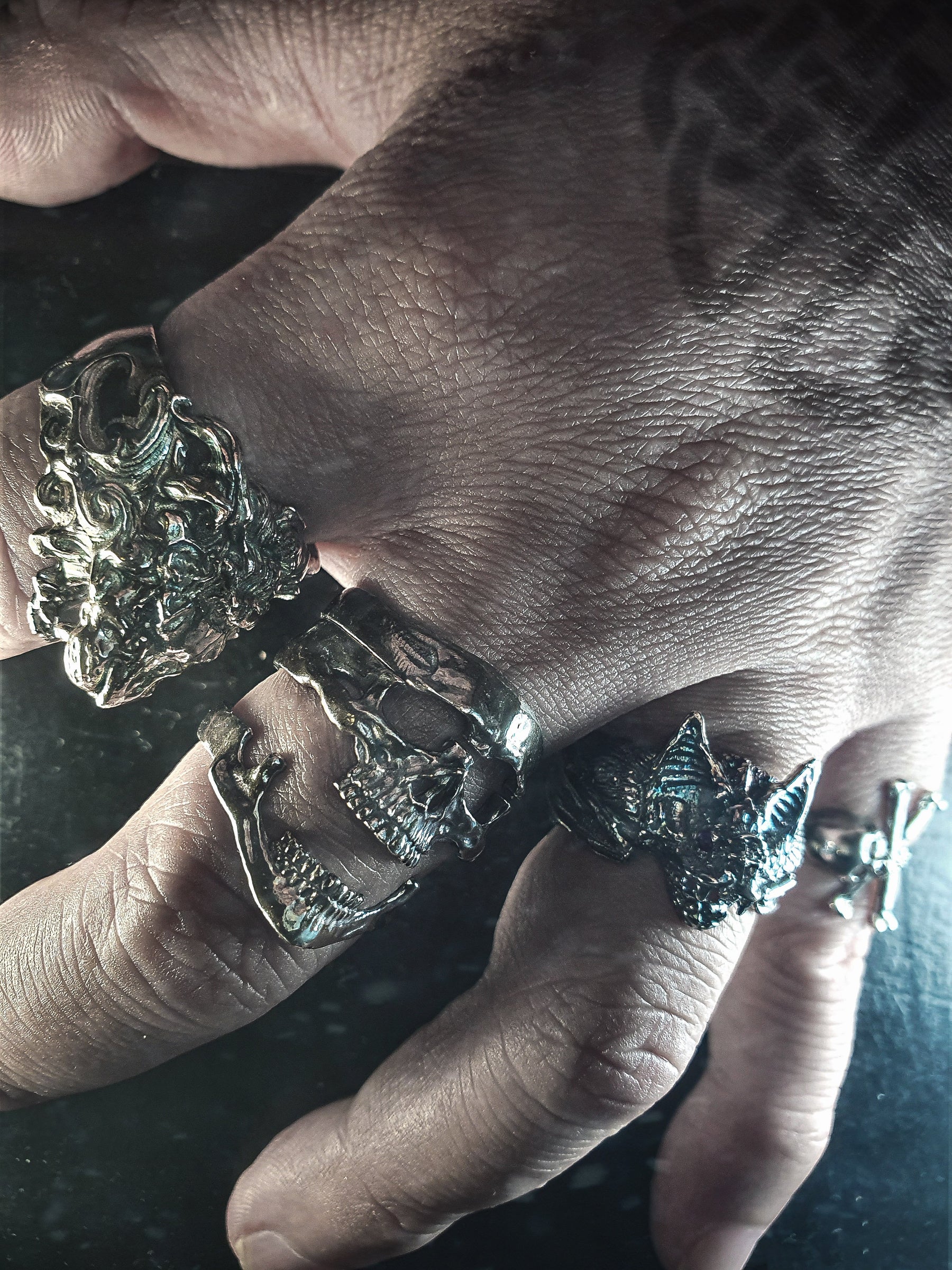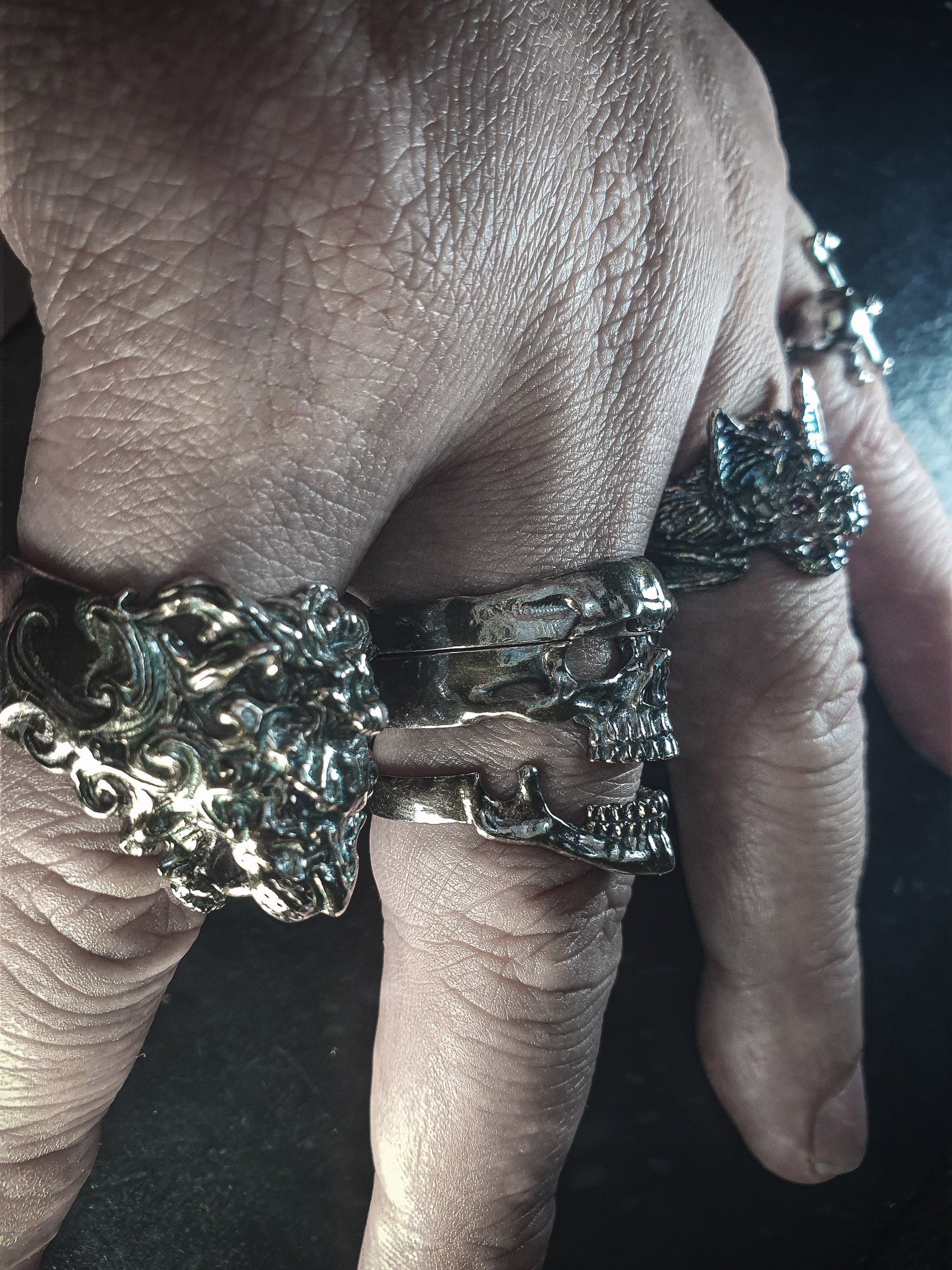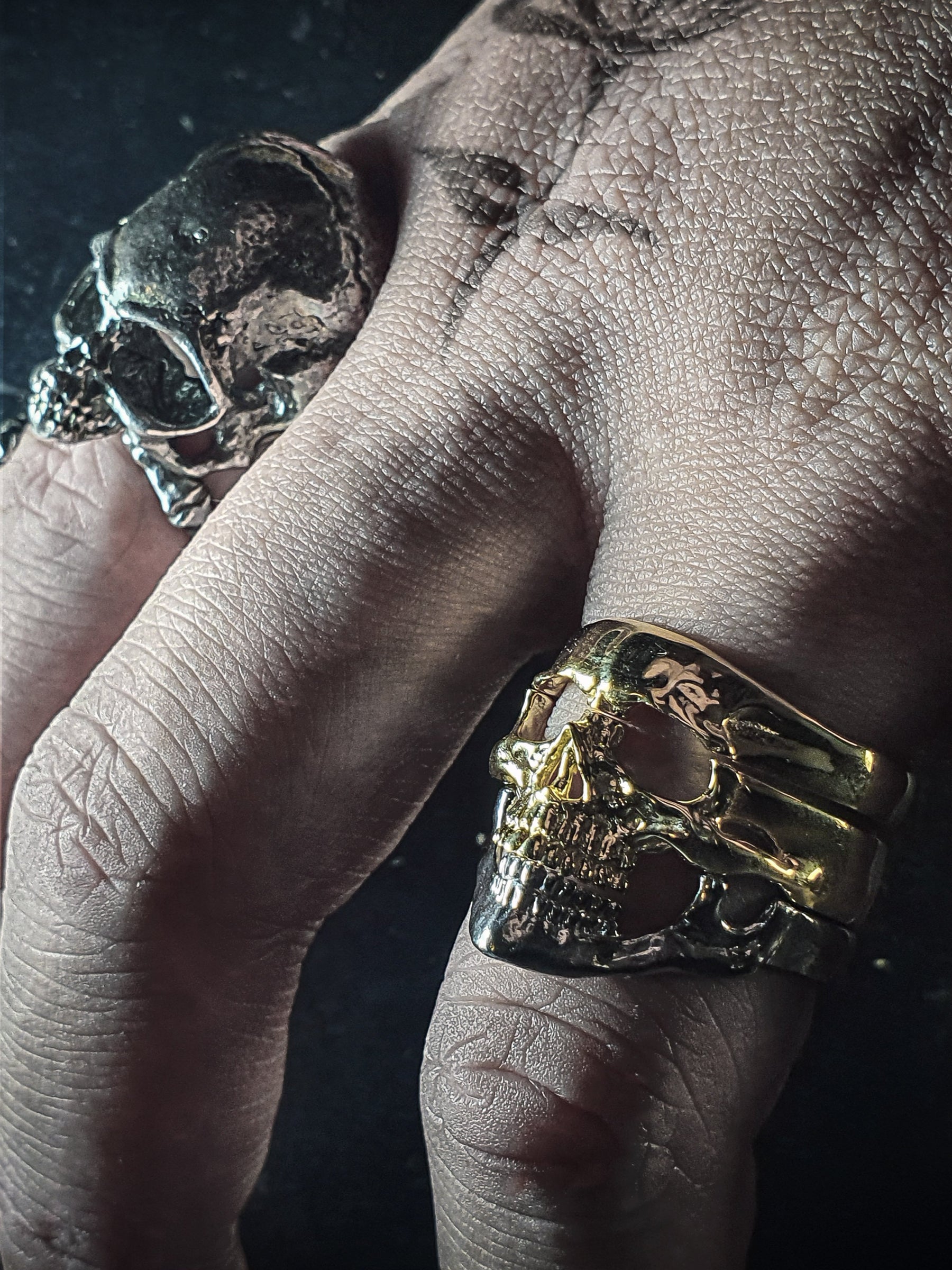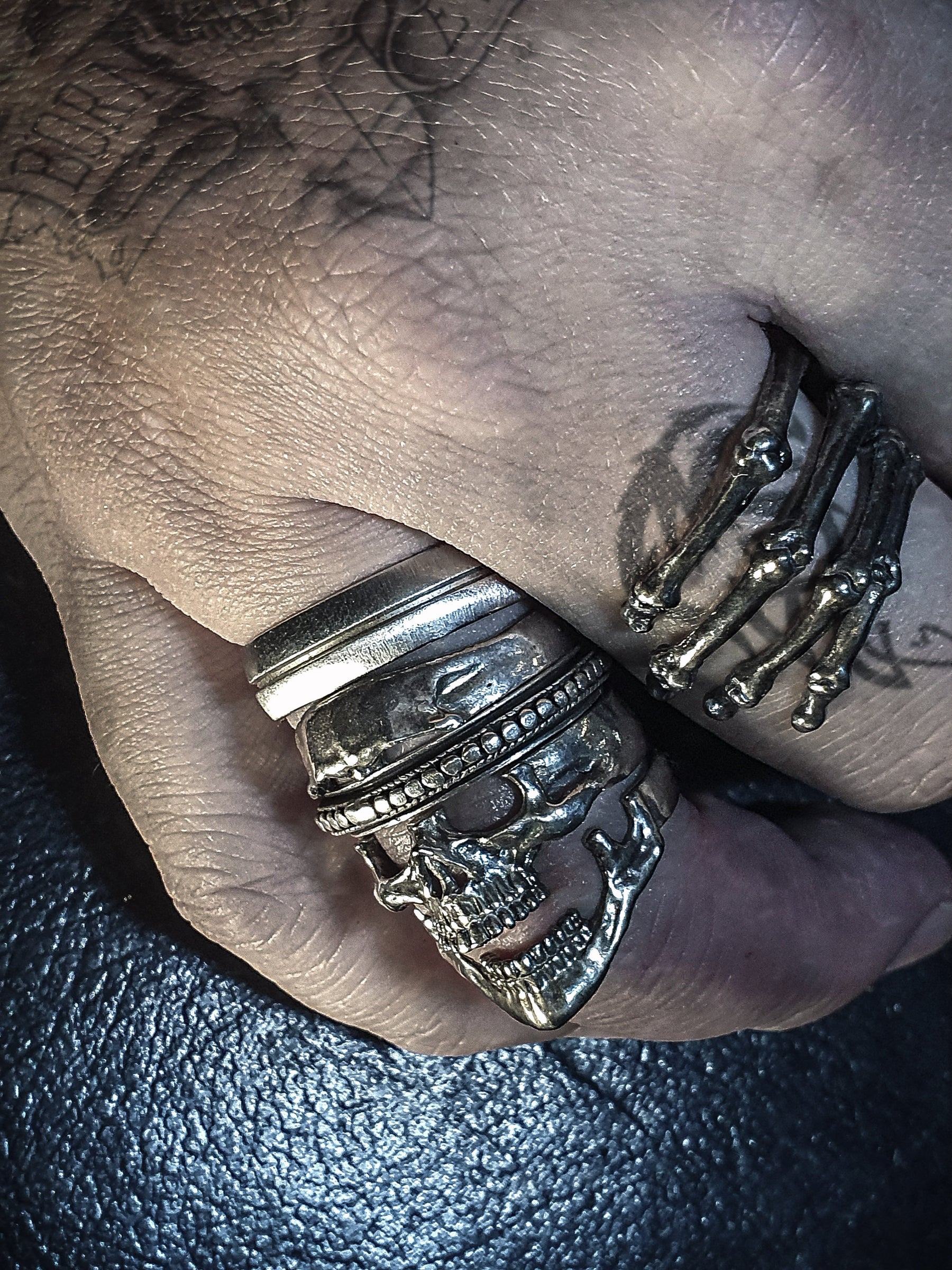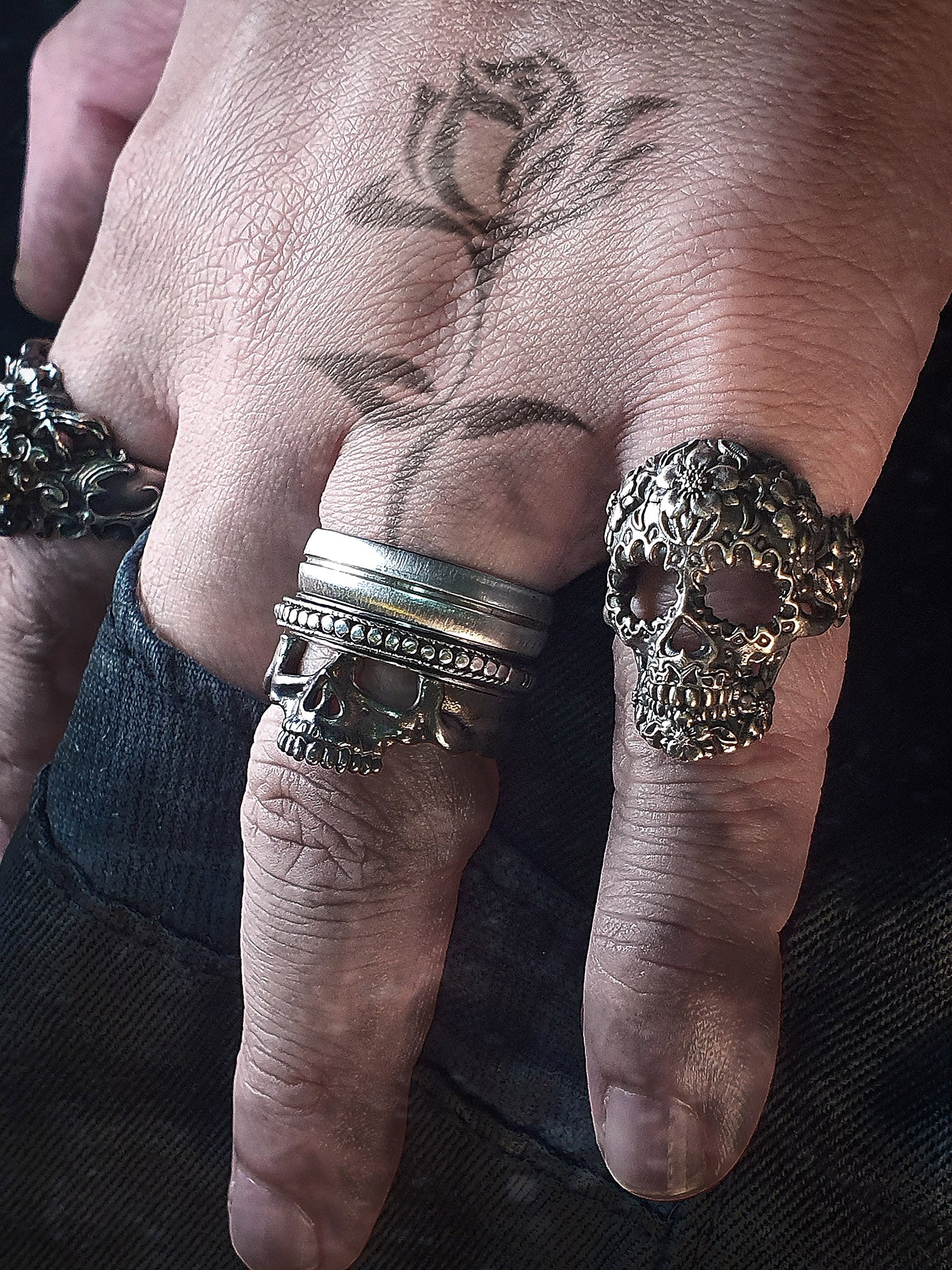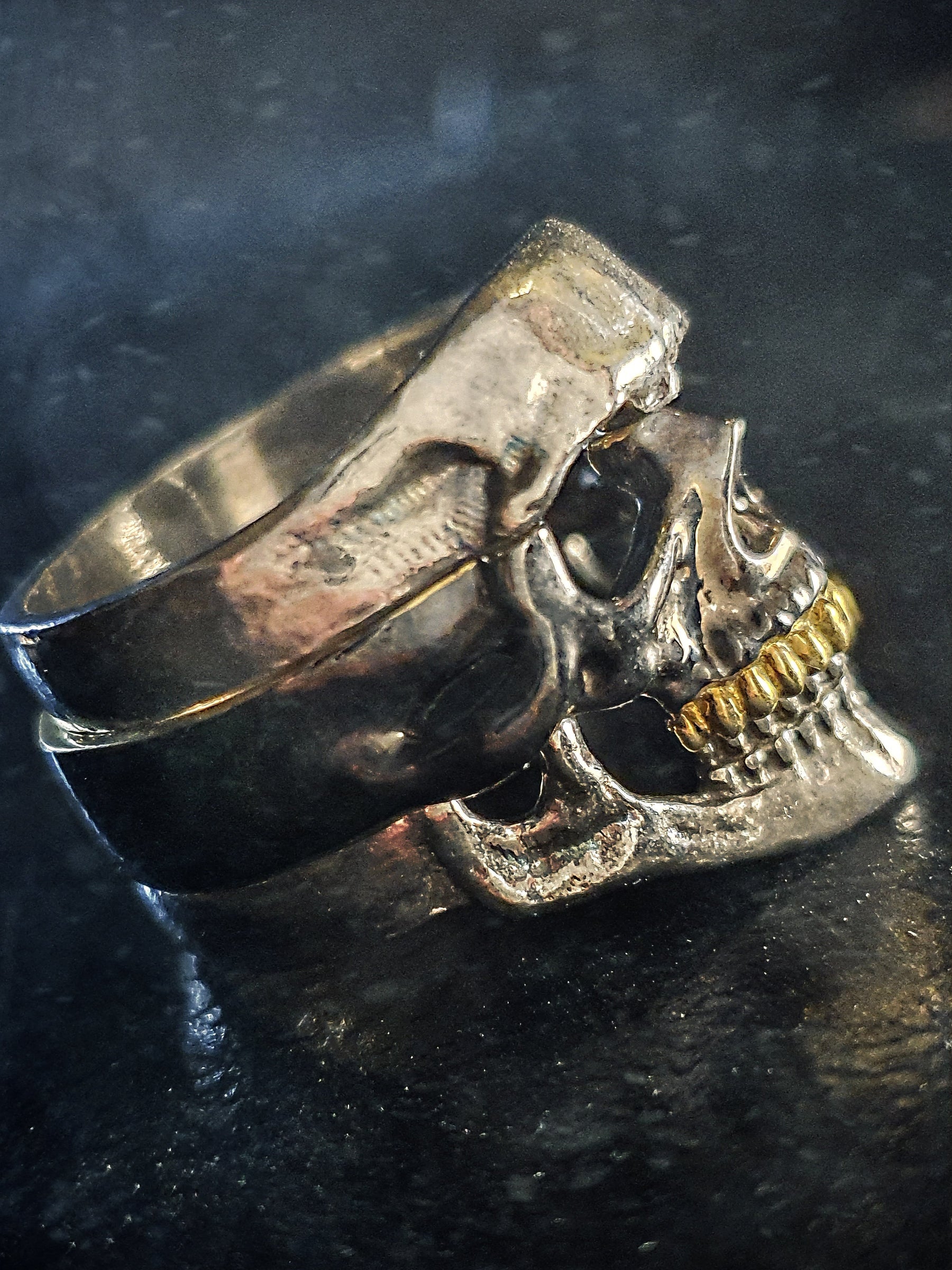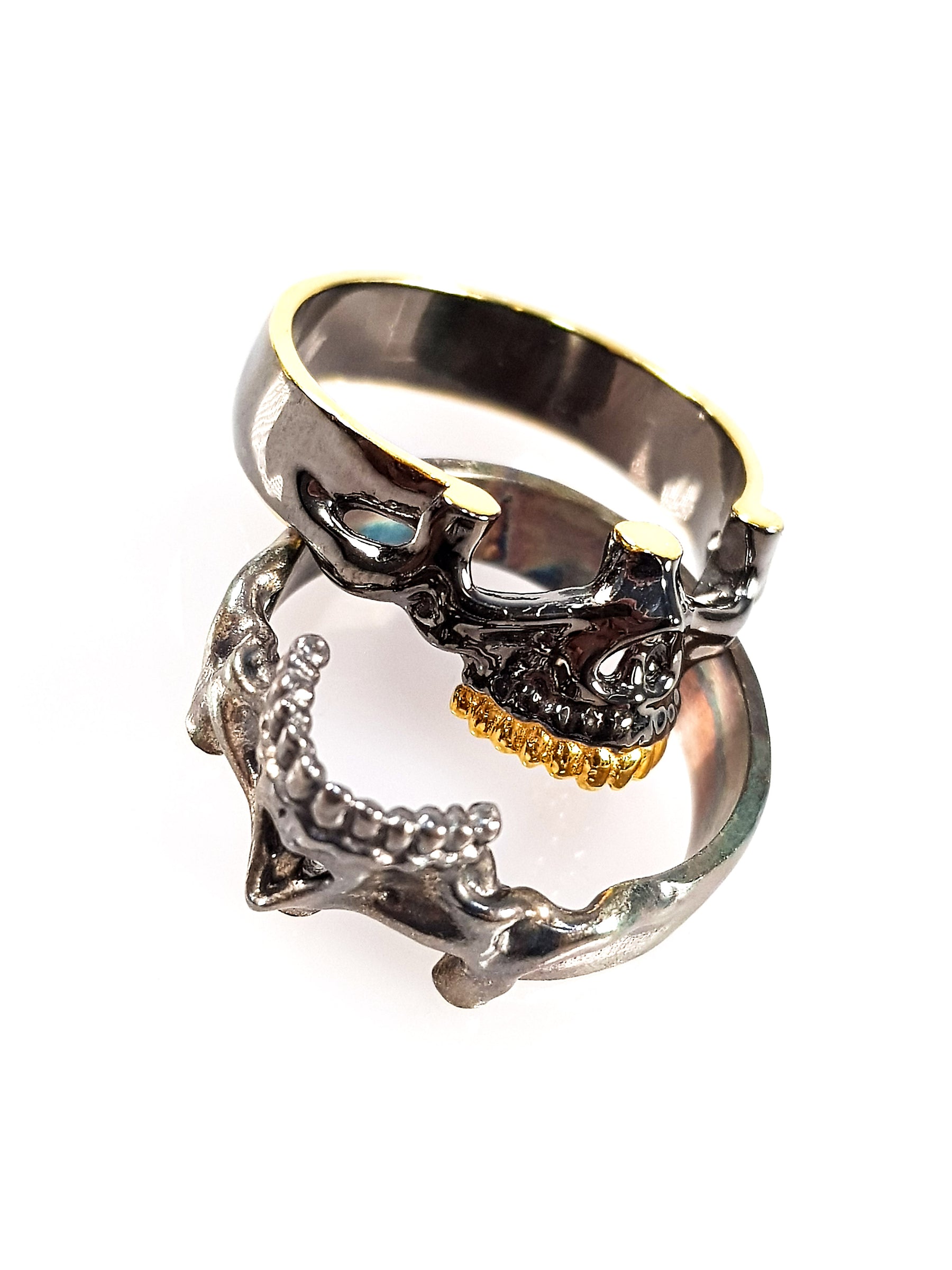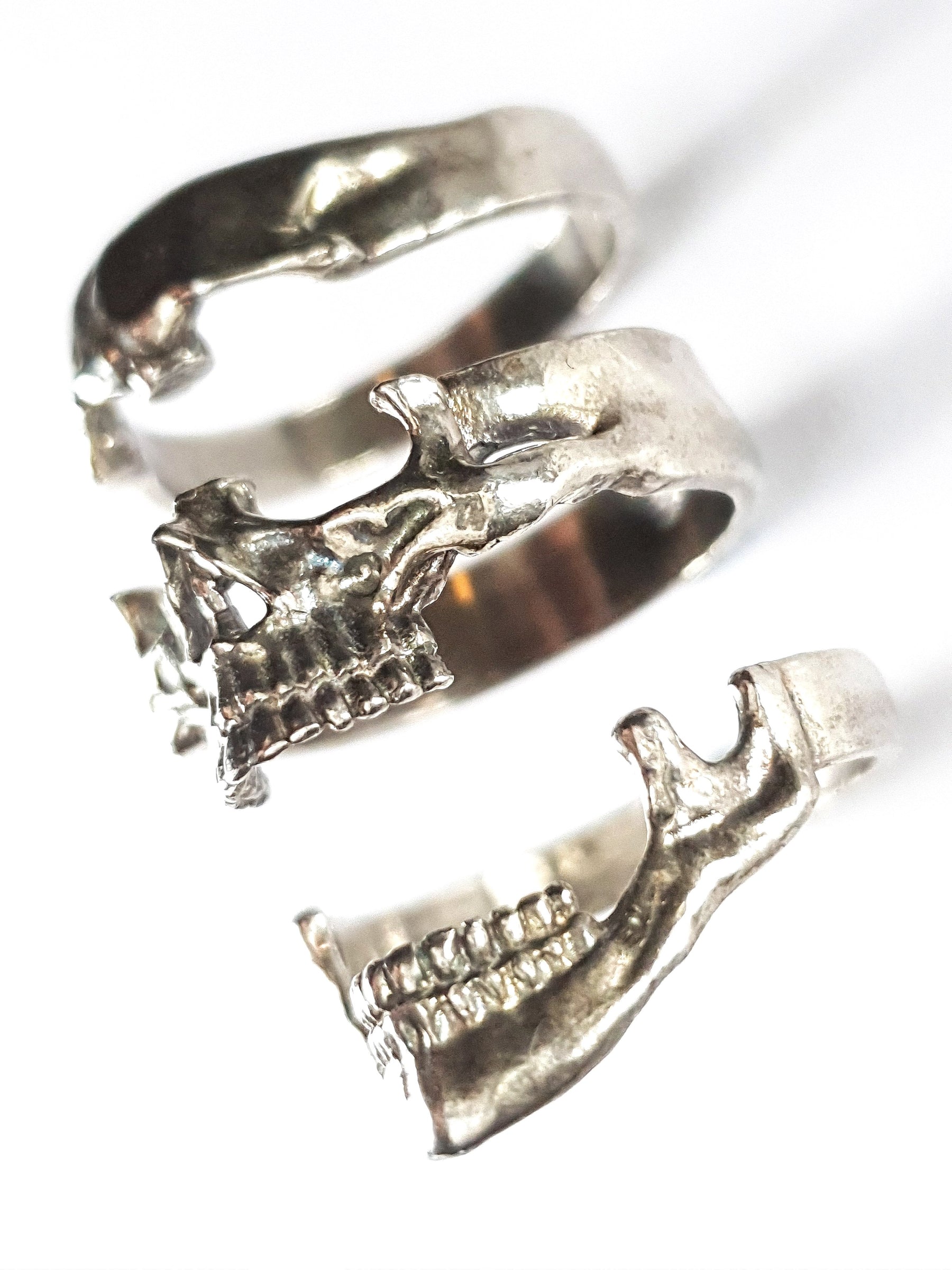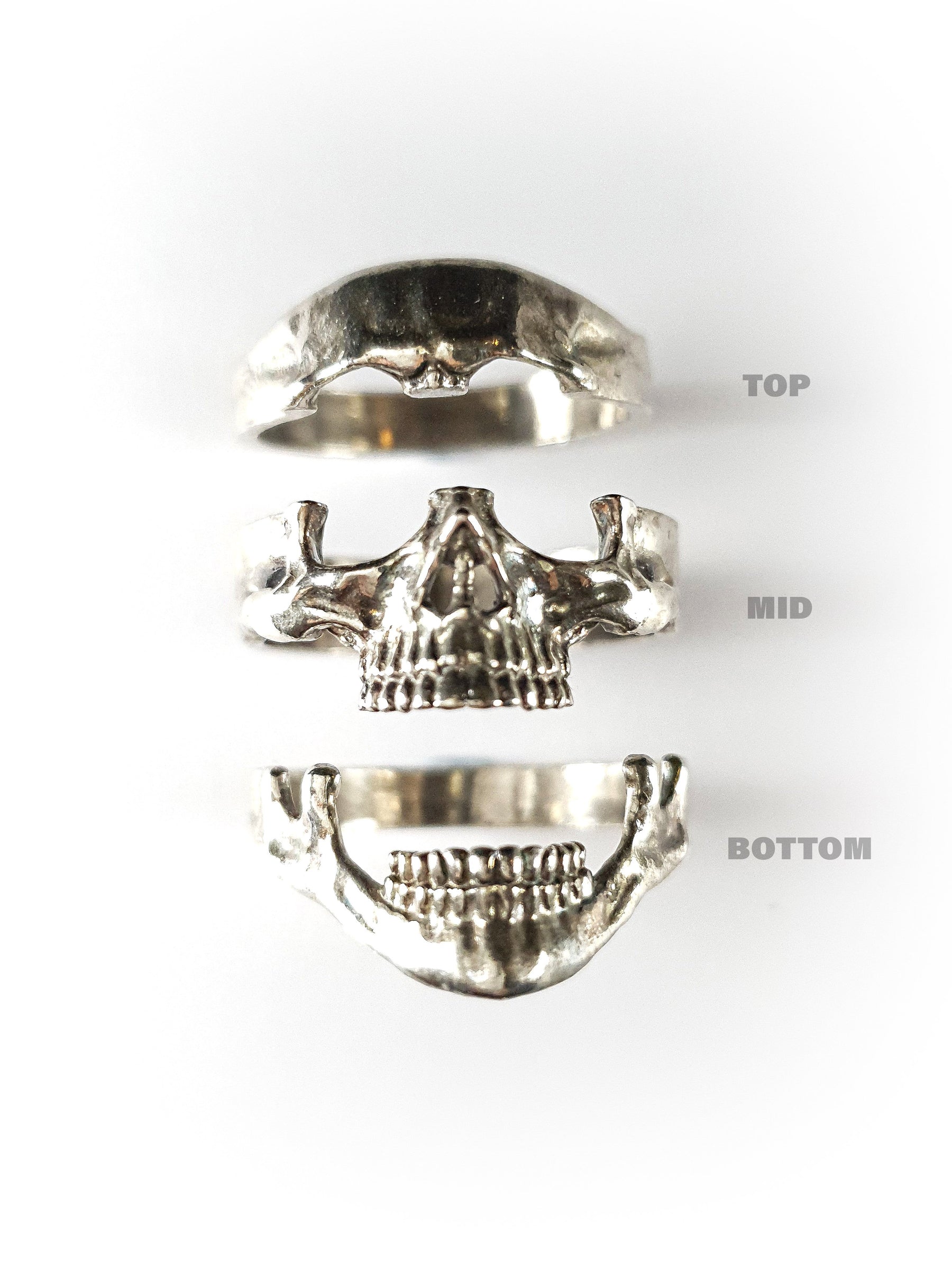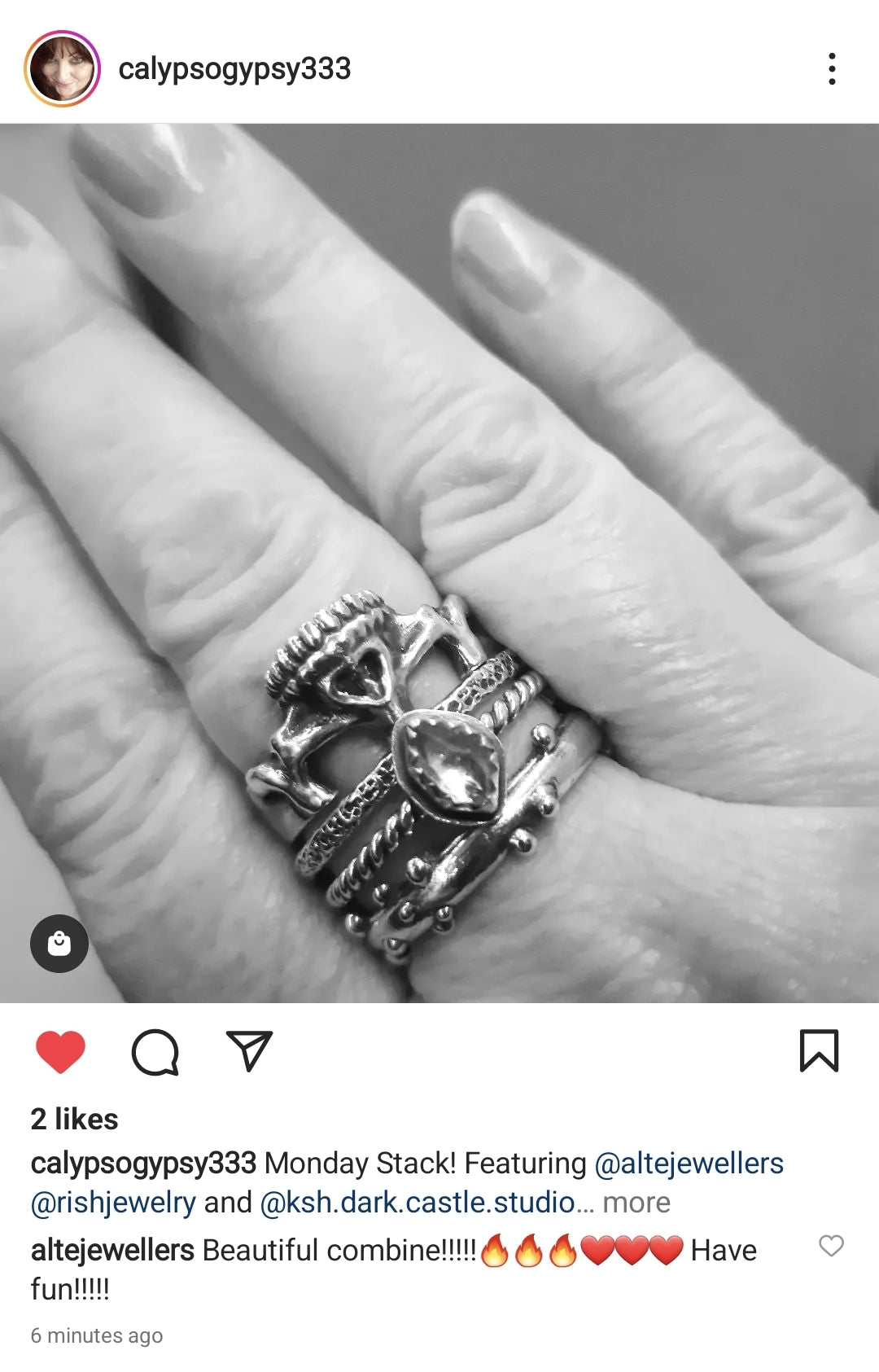 Skull Ring | 3 Layered Skull
Description
This three section stackable Skull Ring is a stylish and versatile piece of jewelry that is perfect for both men and women. Made with comfort and ease in mind, this ring is designed to be stacked and combined with other rings, making it the ideal accessory for anyone who loves to mix and match their jewelry.

Whether you're looking to add some edge to your wedding band, create a unique and stylish stack, or simply want to wear a standout piece of jewelry on its own, the three layered stackable Skull Ring is the perfect choice.

Available as a set of three or as individual parts, this ring gives you the freedom to customize your look and express your unique style. Whether you're a fan of skull-themed jewelry or just looking for a versatile and comfortable ring that can be worn every day, this ring is the perfect choice. So why wait? Add this stylish and versatile ring to your collection today and start expressing your personal style like never before.
Total Height of 3 parts stack together: 22mm (face), 13mm (back)
Product Variations
1) Top Ring - Forehead 
2) Mid Ring - Eyes 🔥👍
3) Bottom Ring - Jaw
4) Top + Mid + Bottom Rings 🔥🔥👍👍 -1 Set all 3 layers

5) Top Ring (Gold Plated) - Forehead with Gold Plating
6) Mid Ring (Gold Plated)  - Eyes with Gold Plating 🔥
7) Bottom Ring (Gold Plated) - Jaw with Gold Plating
8) Top + Mid + Bottom Rings  -1 Set all 3 layers all Gold plated 🔥
You can choose Gold Plating for Gold finishing (Yellow, Rose, White or Black)
🔥 Popular among buyers. 

👍 Recommended by Altejewellers.
For Rings
We use US sizing as standard. If you have problem converting your local sizing, please check with us.  
We are comfortably handle any sizing from 3-15. If any rings your are interested listed do not offer the sizing you need, you can write in to check with us. 
If you do not know your sizing, we recommend you visit your local jewelry store to get your sizing. But if it is not a variable option, you can DIY by using the following method.
Once you trace your size, place the paper strip against a ruler to measure.
During checkout, you can forward your reading (preferably in mm) so we can convert for you. 
We provide 1 time free ring size adjustment for our products. You just need to send back the item and we will re-adjust for you.  
For Bracelet
Same method as above, but instead of fingers, you measure the most narrow part of your wrist. For wrist, generally we are using inches instead. During purchase, select your correct wrist size measurement. If your wrist is slightly bigger then the sizing given. Choose the next bigger size. 
Example:
- if your wrist is 7 inches, choose 7 inches as your wrist size.
- if your wrist is 8.5 inches, choose 9 inches as your wrist size.
- if you are 9 1/4 inches, choose 10 inches as your wrist size.

Please write to us if you are not sure.