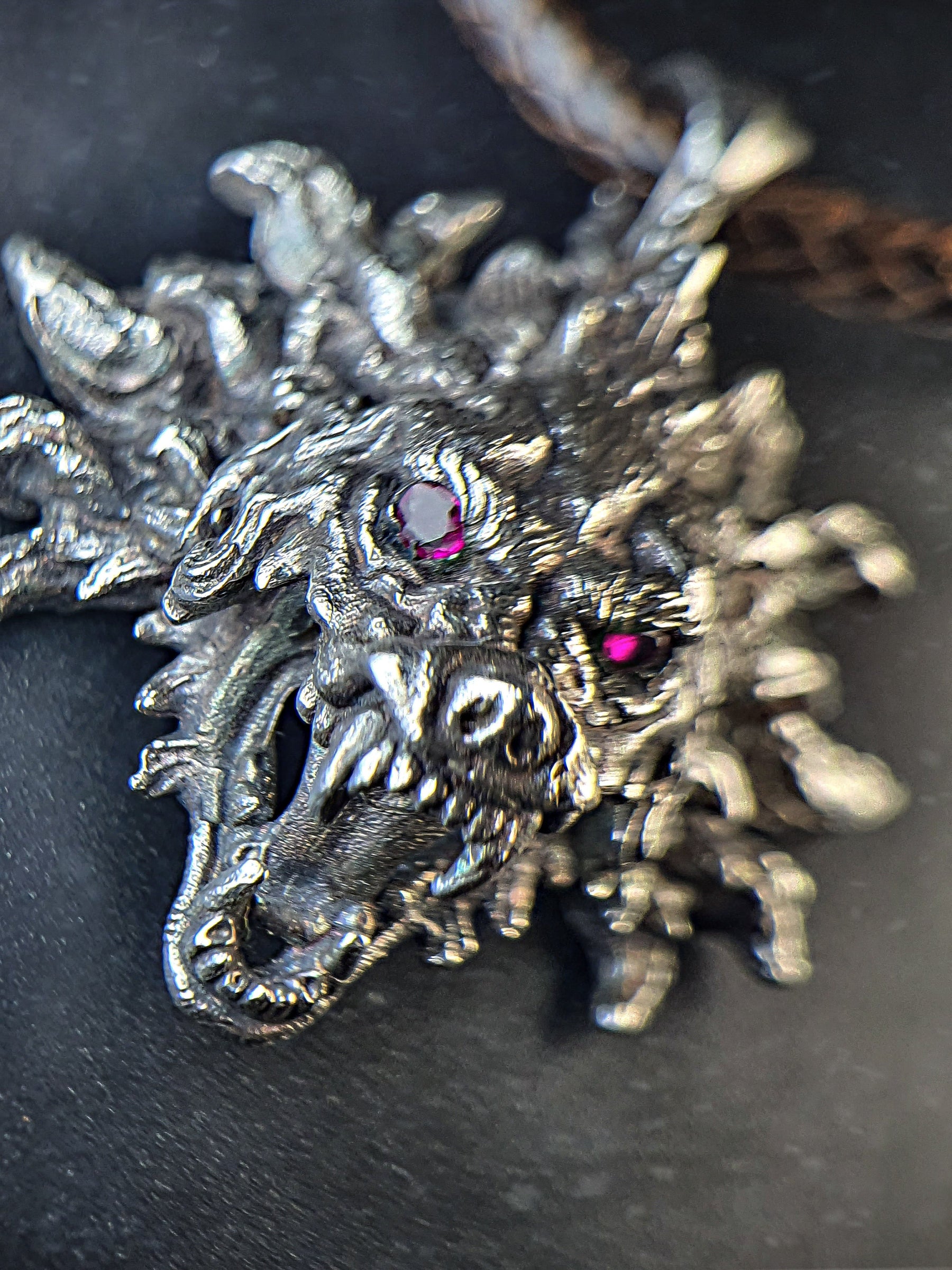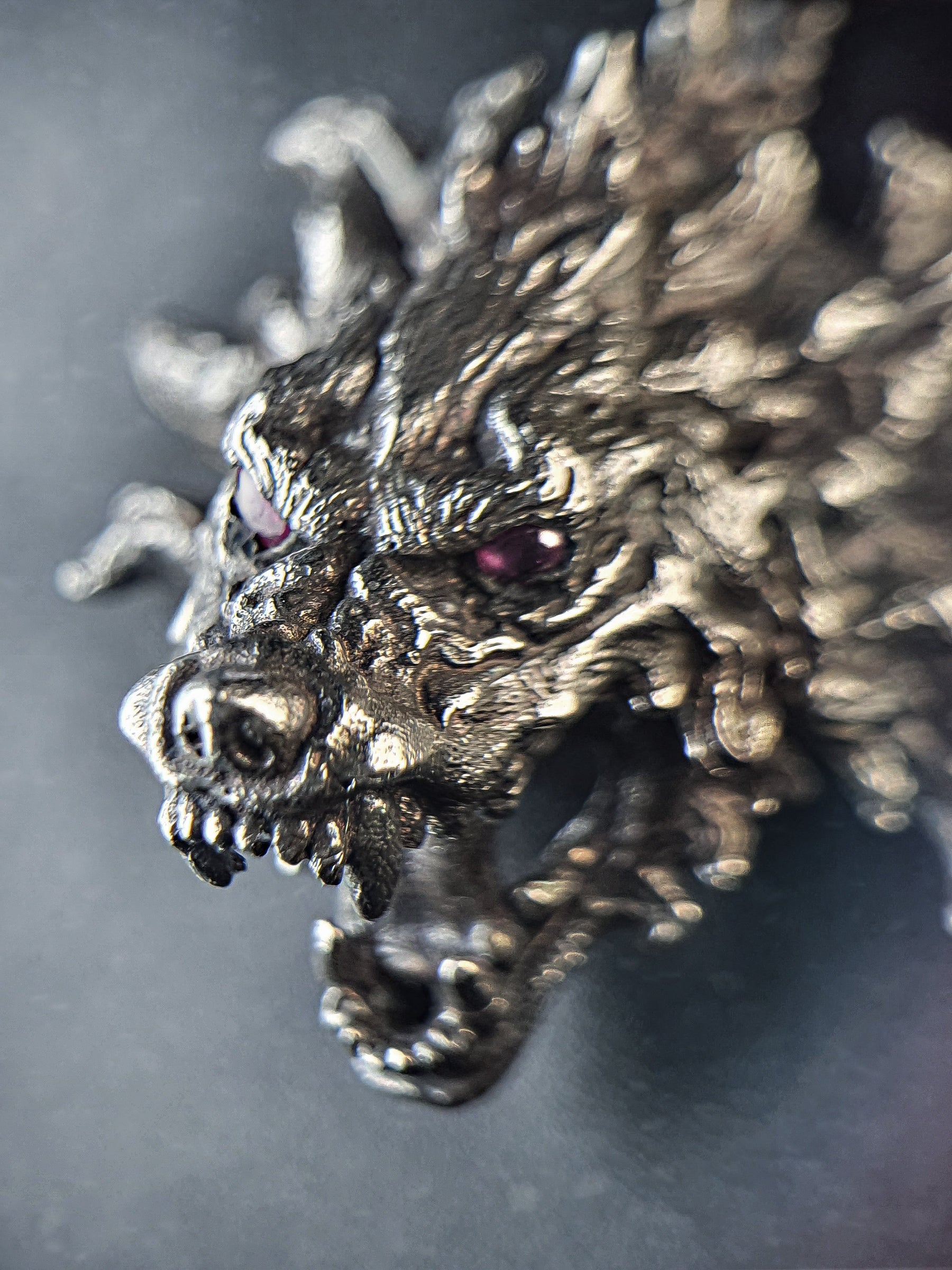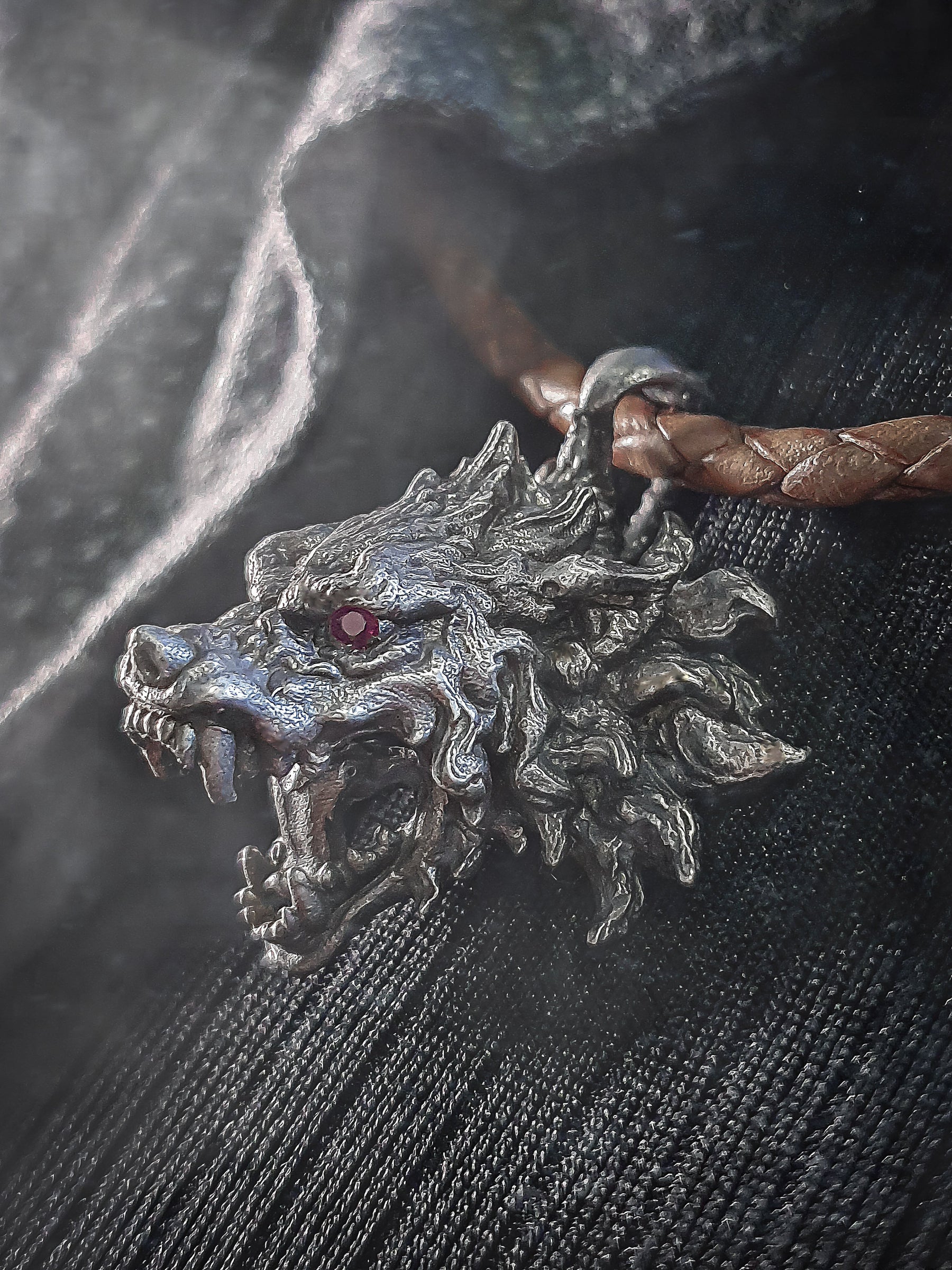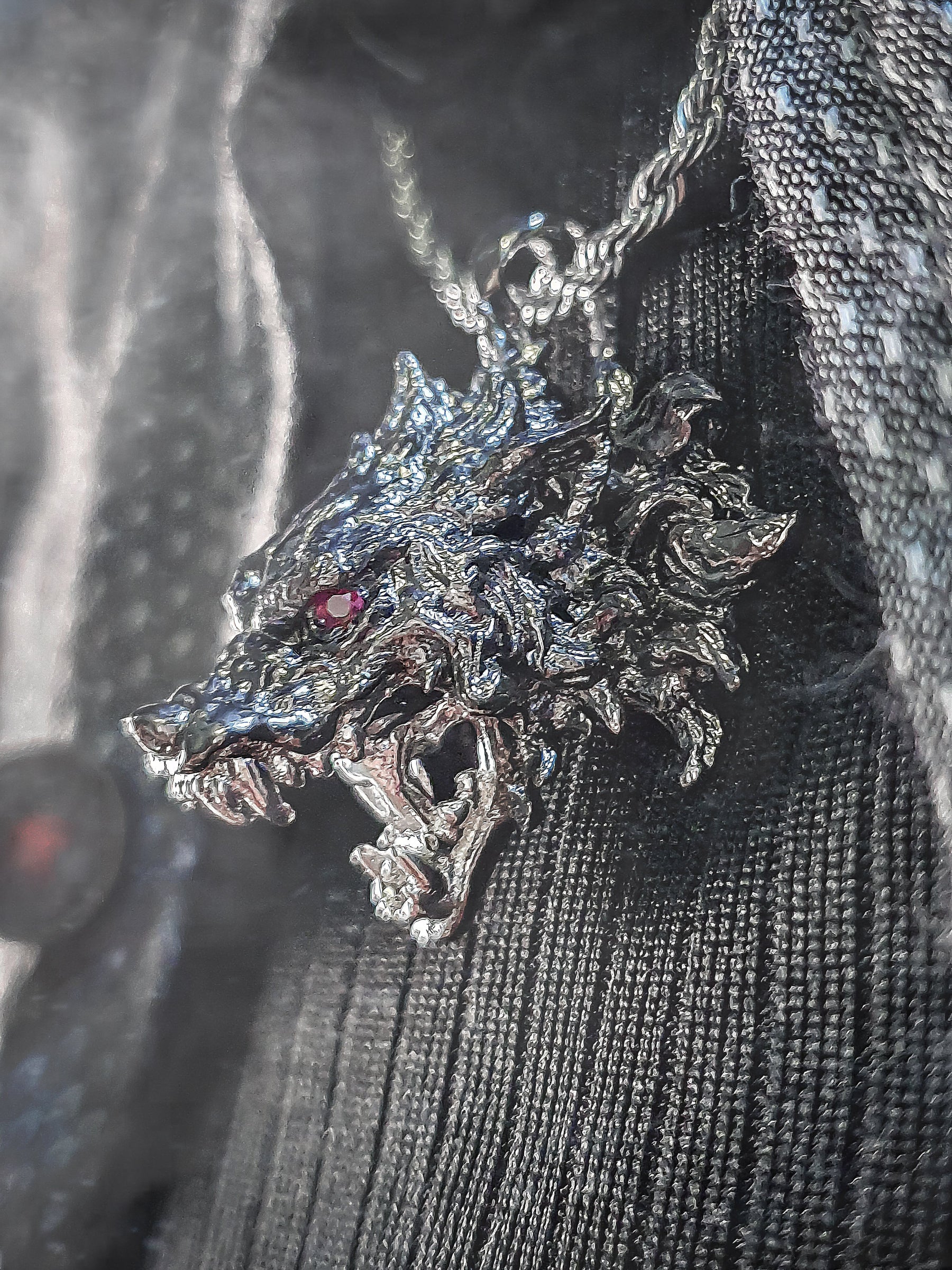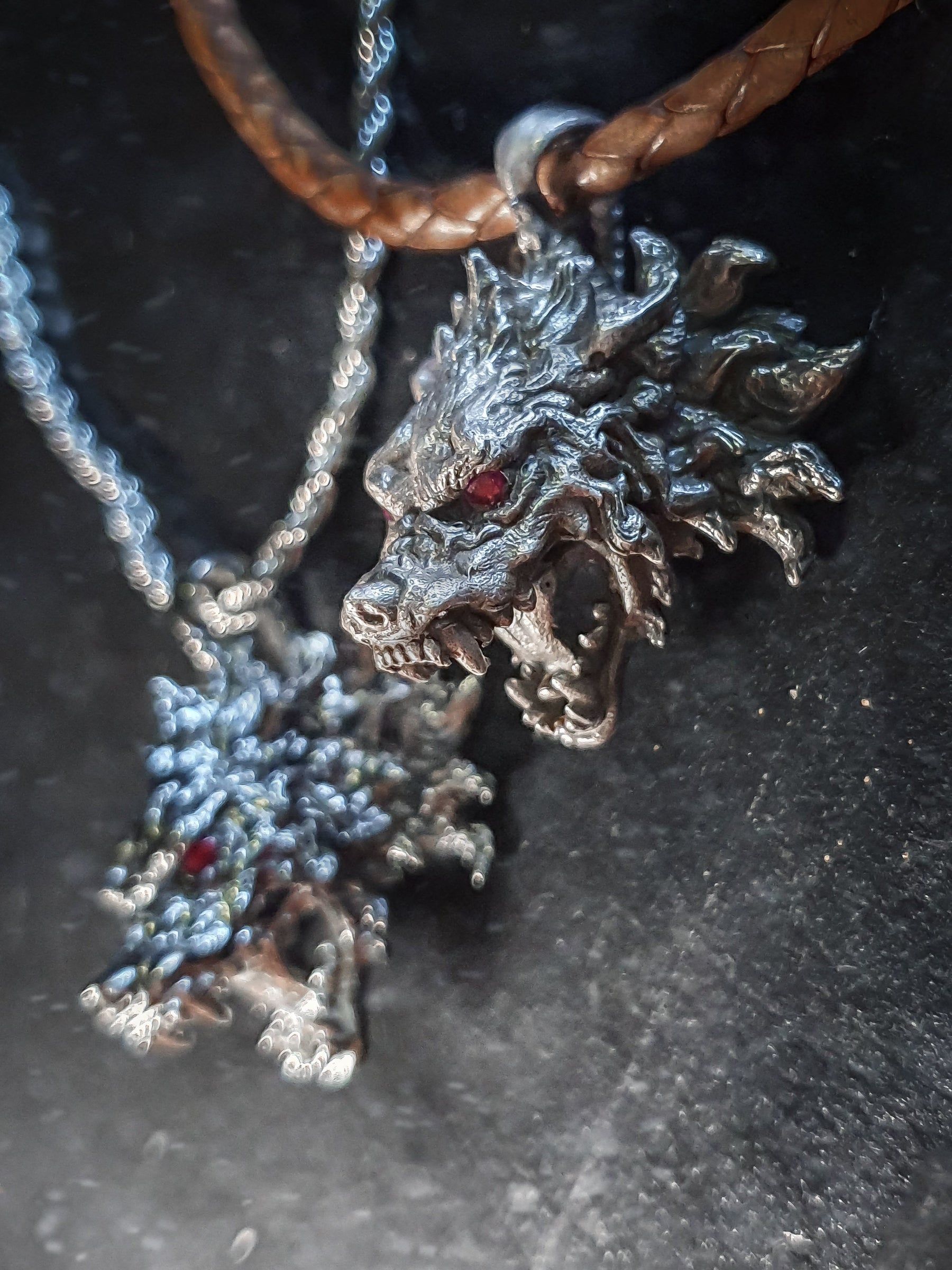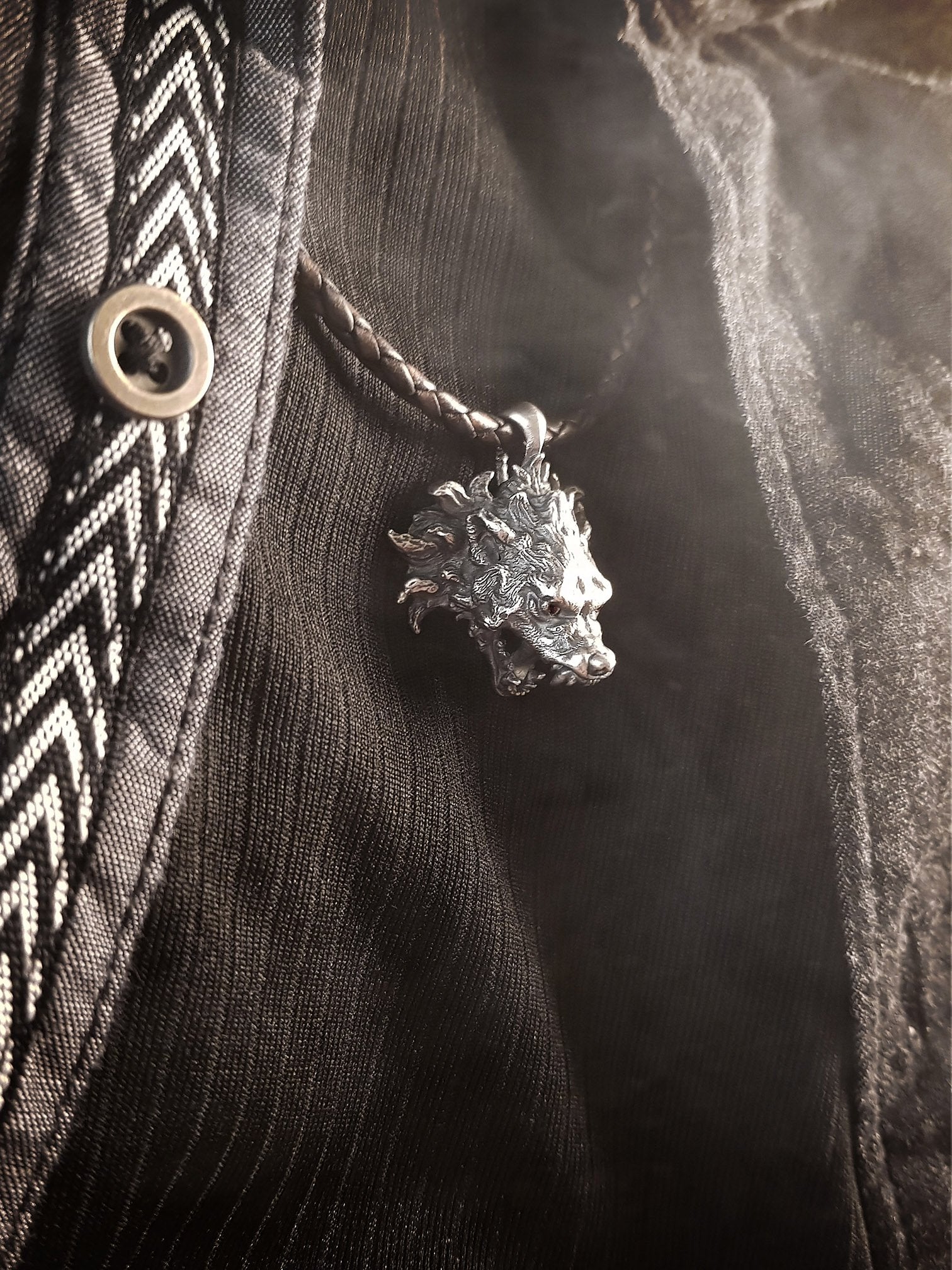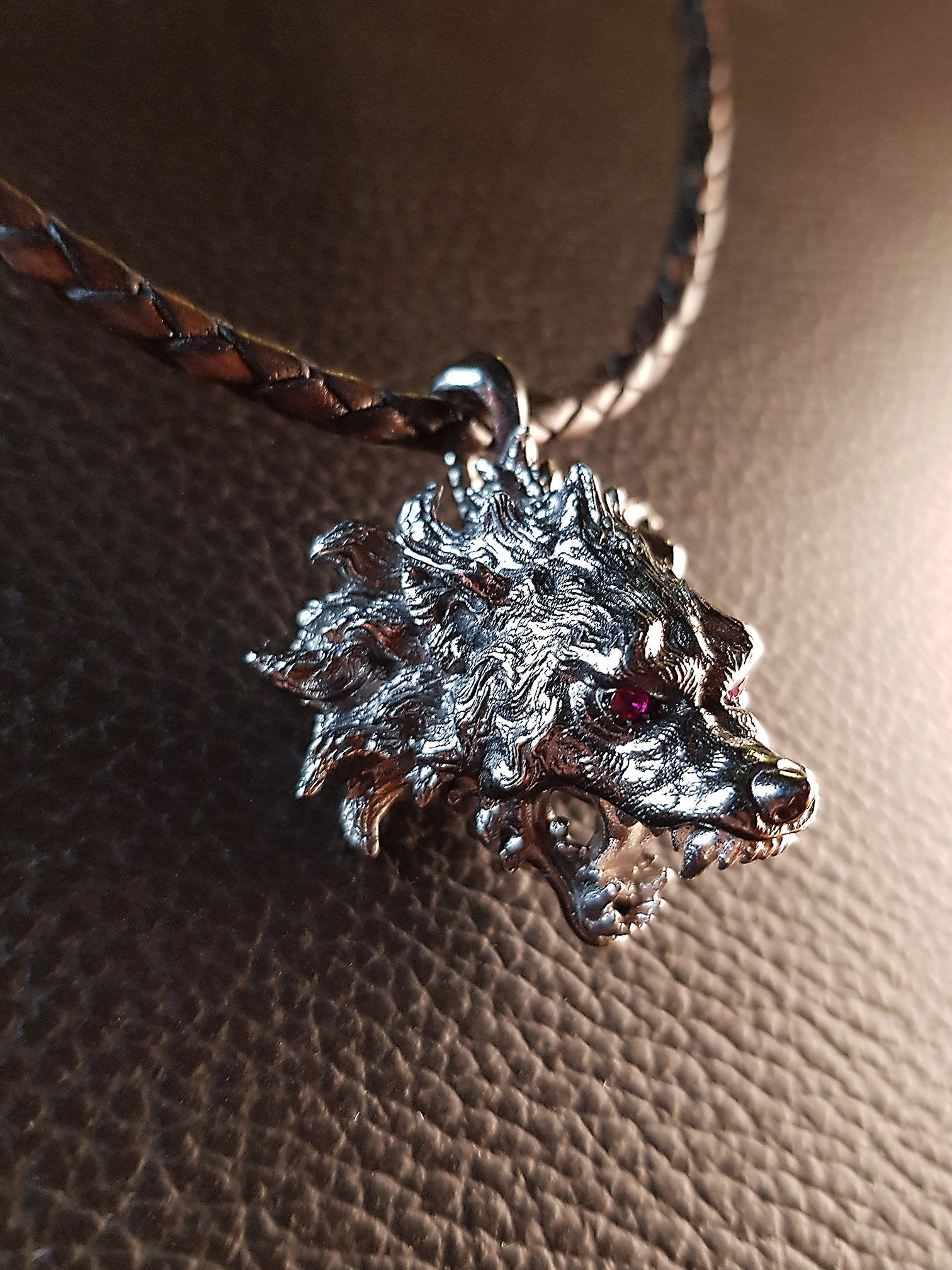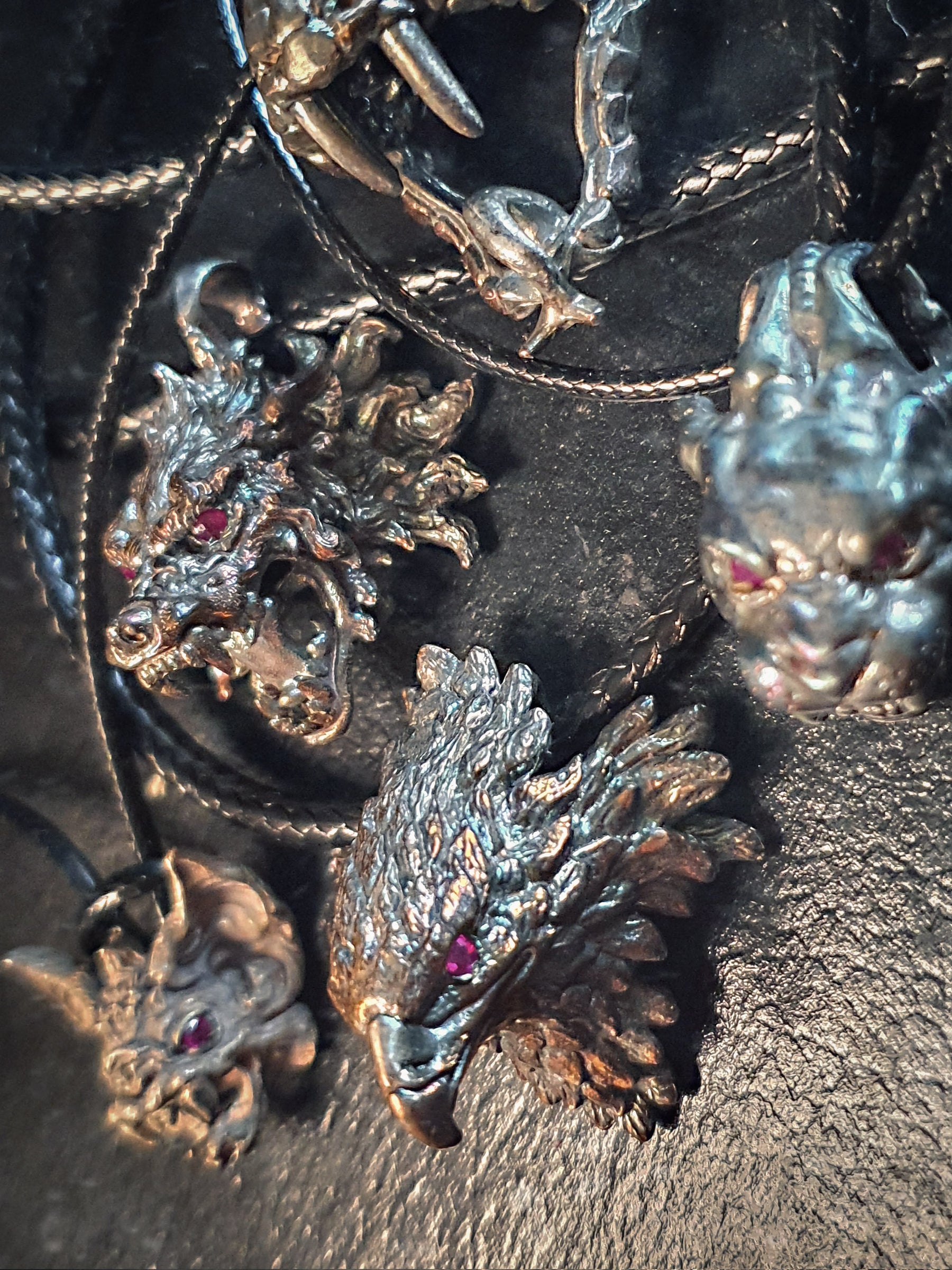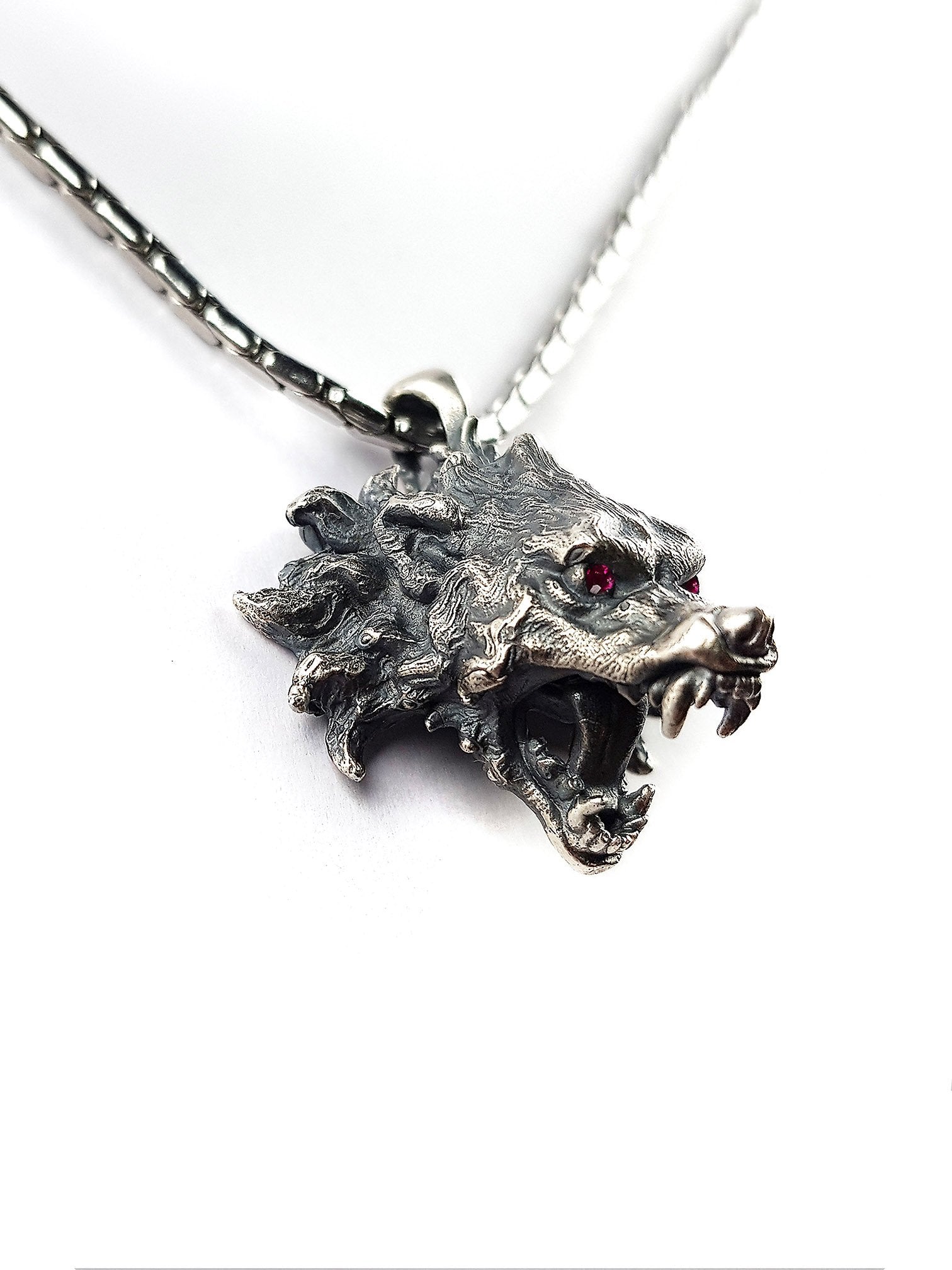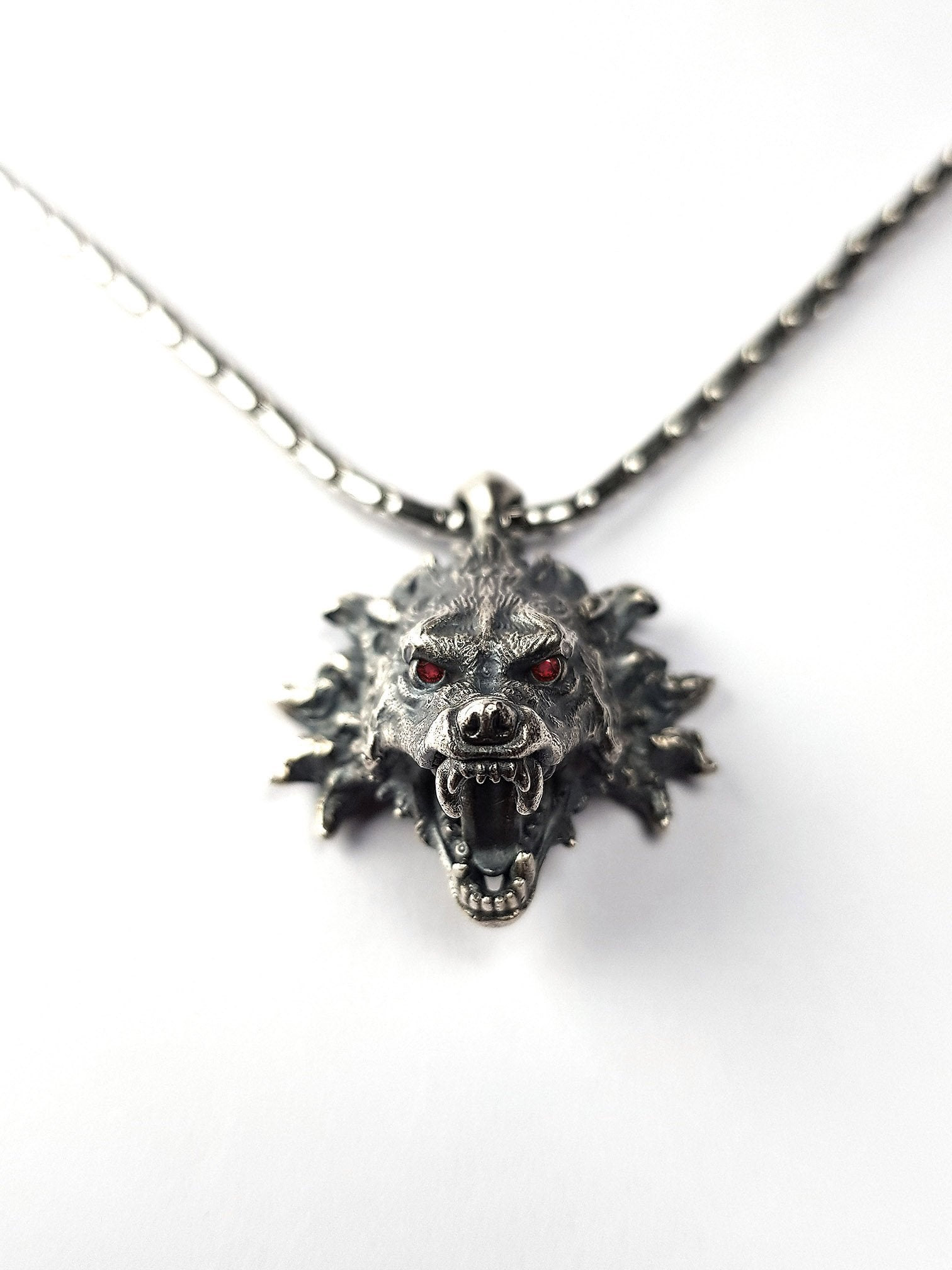 Beast Pendant | Wolf Savage
Description
Throw me to the Wolves and I'll return leading the Pack.
~unknown
Introducing a stunning and beastly pendant inspired by the savagery of the wild. This design captures the deadly and furious nature of a pack of predators, with every detail carefully sculpted to showcase the raw power and aggression of these creatures. The piece is designed to represent the moment just before the pack takes a lethal bite, capturing the intensity and danger of the hunt.

Standing at about 20mm, the pendant stretches outwards with its loud and bold design. It is guaranteed to stand out in the crowd, commanding attention and showcasing the wearer's individuality and unique style. This design is not for the faint of heart - it is loud, beastly, and unapologetically bold.

Crafted with expert precision and attention to detail, this piece is the perfect choice for those who appreciate the beauty and power of the natural world. It is a true statement piece that will add an edgy and fierce touch to any outfit, whether you're dressing up for a special occasion or simply want to express your wild side. Wear it with confidence and let it serve as a reminder to embrace your inner strength and unleash your untamed spirit. This pendant is sure to make a bold and unforgettable statement wherever you go.

Material Variations
1) Antique Silver (Oxidized Silver with Antique finishing)
2) Antique Silver with Eyes (Red Rubies)🔥🔥🔥👍
3) Black Wolf with Eyes (Black Rhodium Plating with Red Rubies)🔥👍👍👍
4) 18K w Eyes (18k Solid Gold with Red Rubies)(Raw finishing unless request)
🔥 Popular among buyers. 
👍 Recommended by Altejewellers.
We use authentic gemstones. The following can replace Ruby (Red) at no extra cost. Please write a note during checkout to request:
Citrine

 

(Yellow)
Sapphire

 

(Blue)
Emerald

 

(Green)
Quartz (Transparent white)
Spinel

 

(Black)
 **The chain shows in the photo is for illustration. The actual product does not come with the chain. 

Ring Version
For Rings
We use US sizing as standard. If you have problem converting your local sizing, please check with us.  
We are comfortably handle any sizing from 3-15. If any rings your are interested listed do not offer the sizing you need, you can write in to check with us. 
If you do not know your sizing, we recommend you visit your local jewelry store to get your sizing. But if it is not a variable option, you can DIY by using the following method.
Once you trace your size, place the paper strip against a ruler to measure.
During checkout, you can forward your reading (preferably in mm) so we can convert for you. 
We provide 1 time free ring size adjustment for our products. You just need to send back the item and we will re-adjust for you.  
For Bracelet
Same method as above, but instead of fingers, you measure the most narrow part of your wrist. For wrist, generally we are using inches instead. During purchase, select your correct wrist size measurement. If your wrist is slightly bigger then the sizing given. Choose the next bigger size. 
Example:
- if your wrist is 7 inches, choose 7 inches as your wrist size.
- if your wrist is 8.5 inches, choose 9 inches as your wrist size.
- if you are 9 1/4 inches, choose 10 inches as your wrist size.

Please write to us if you are not sure.