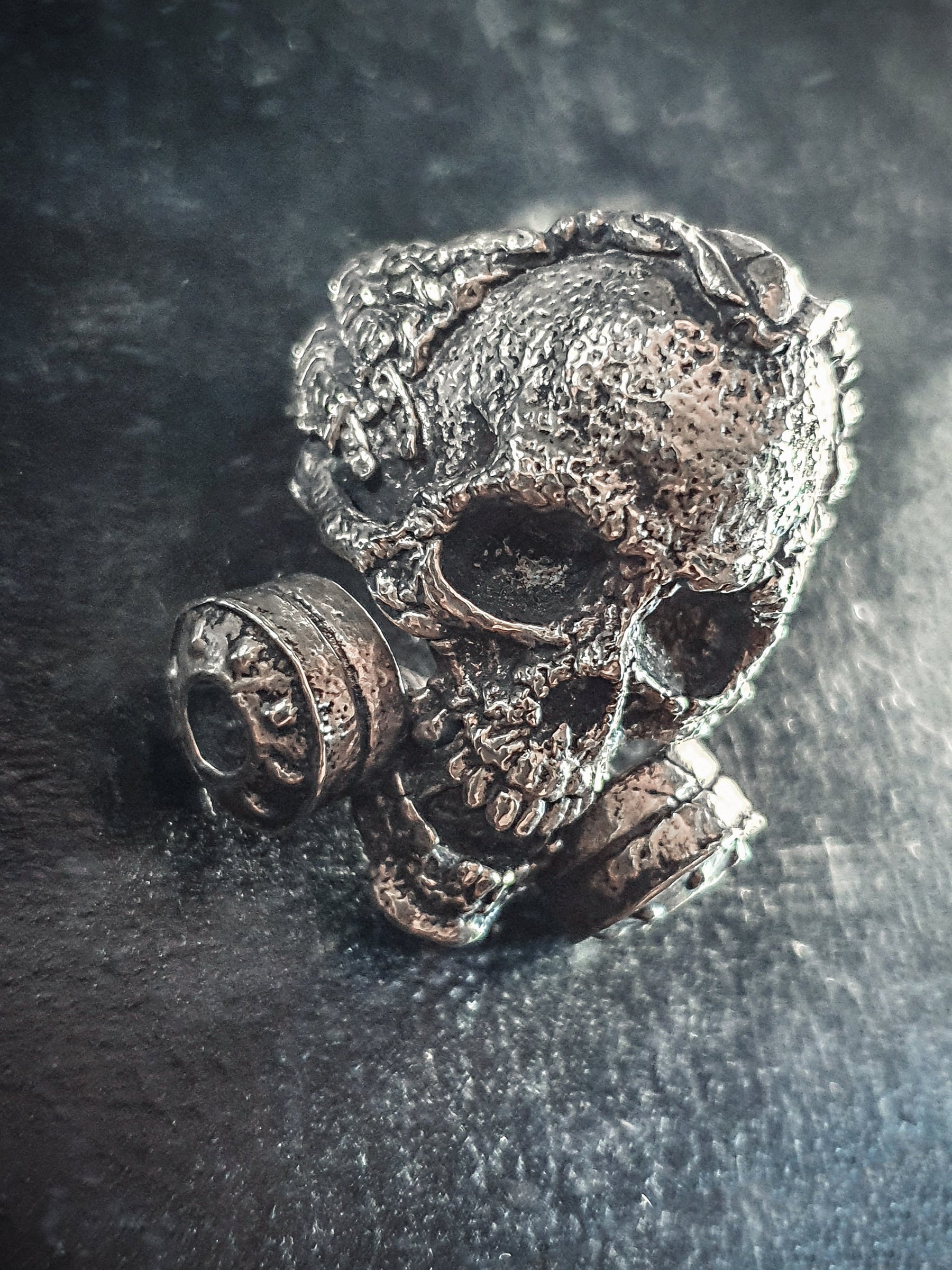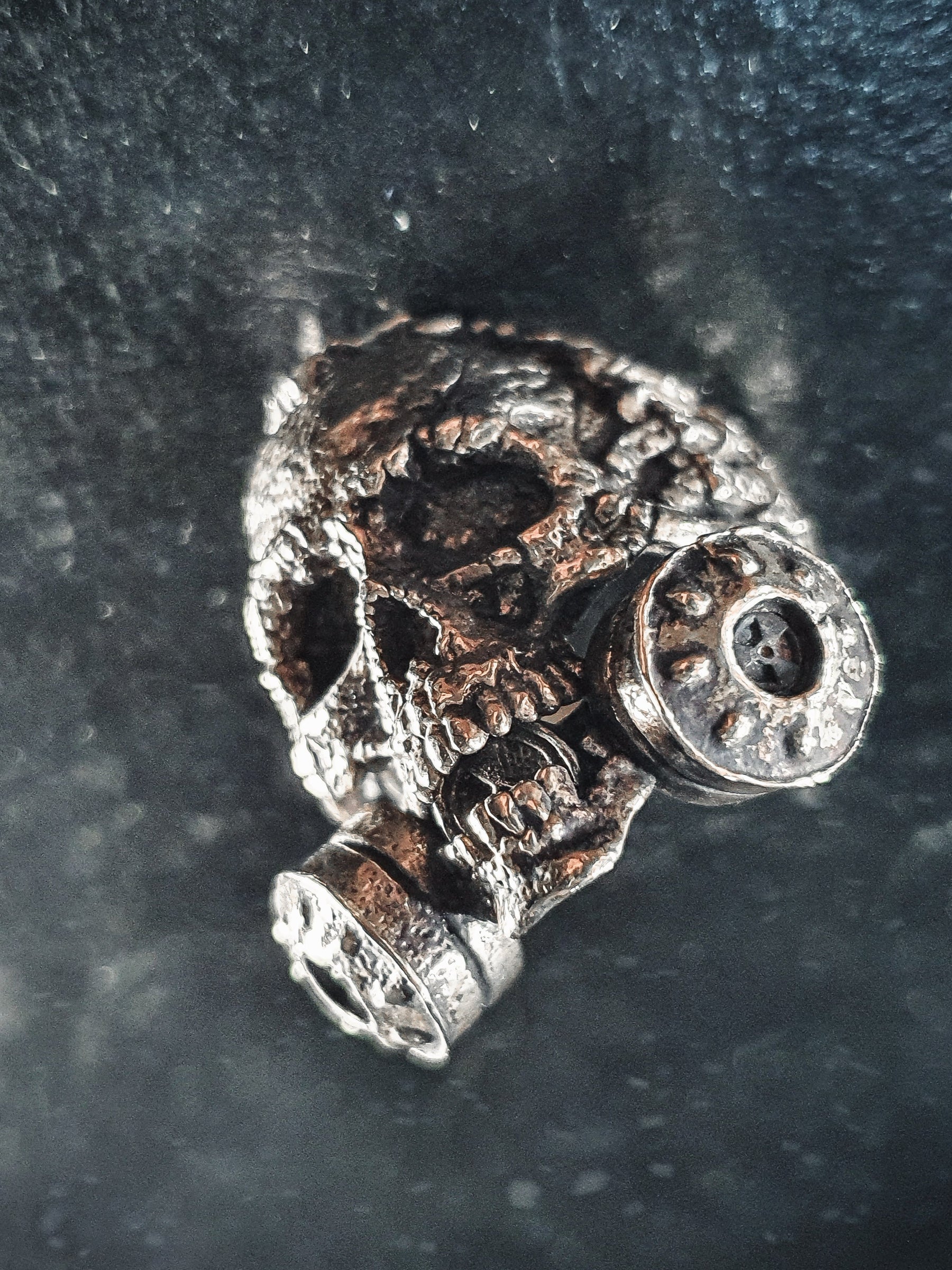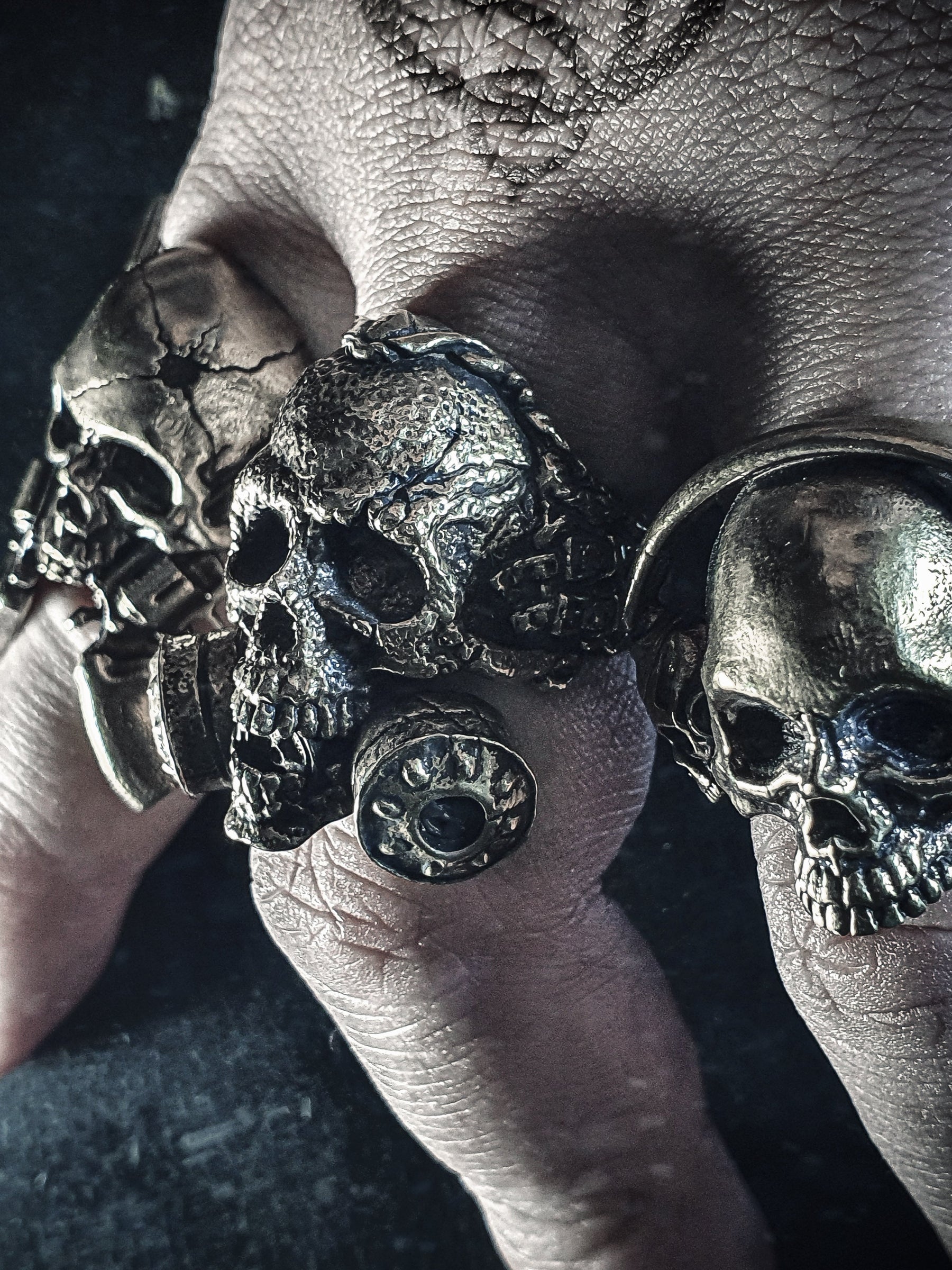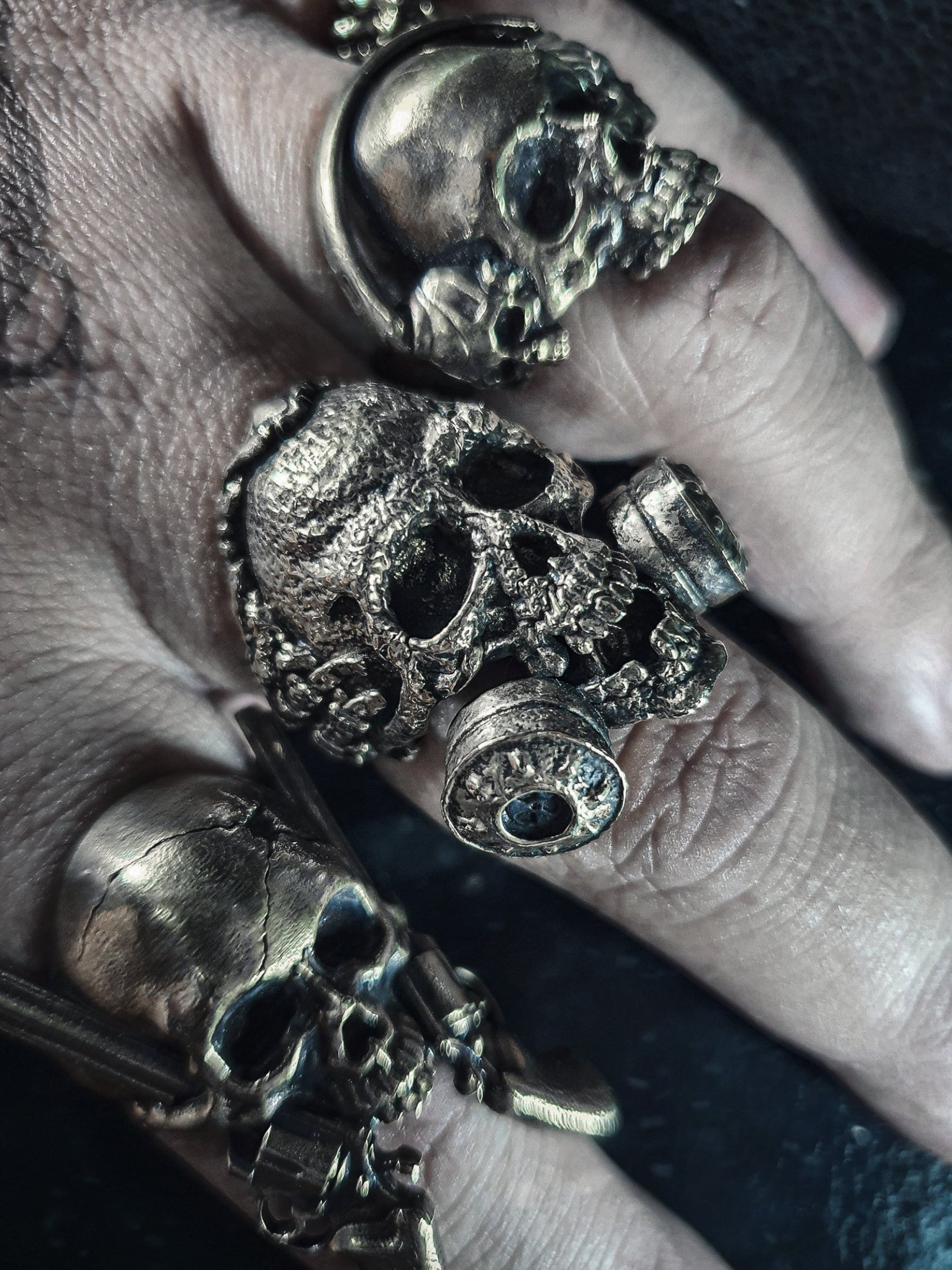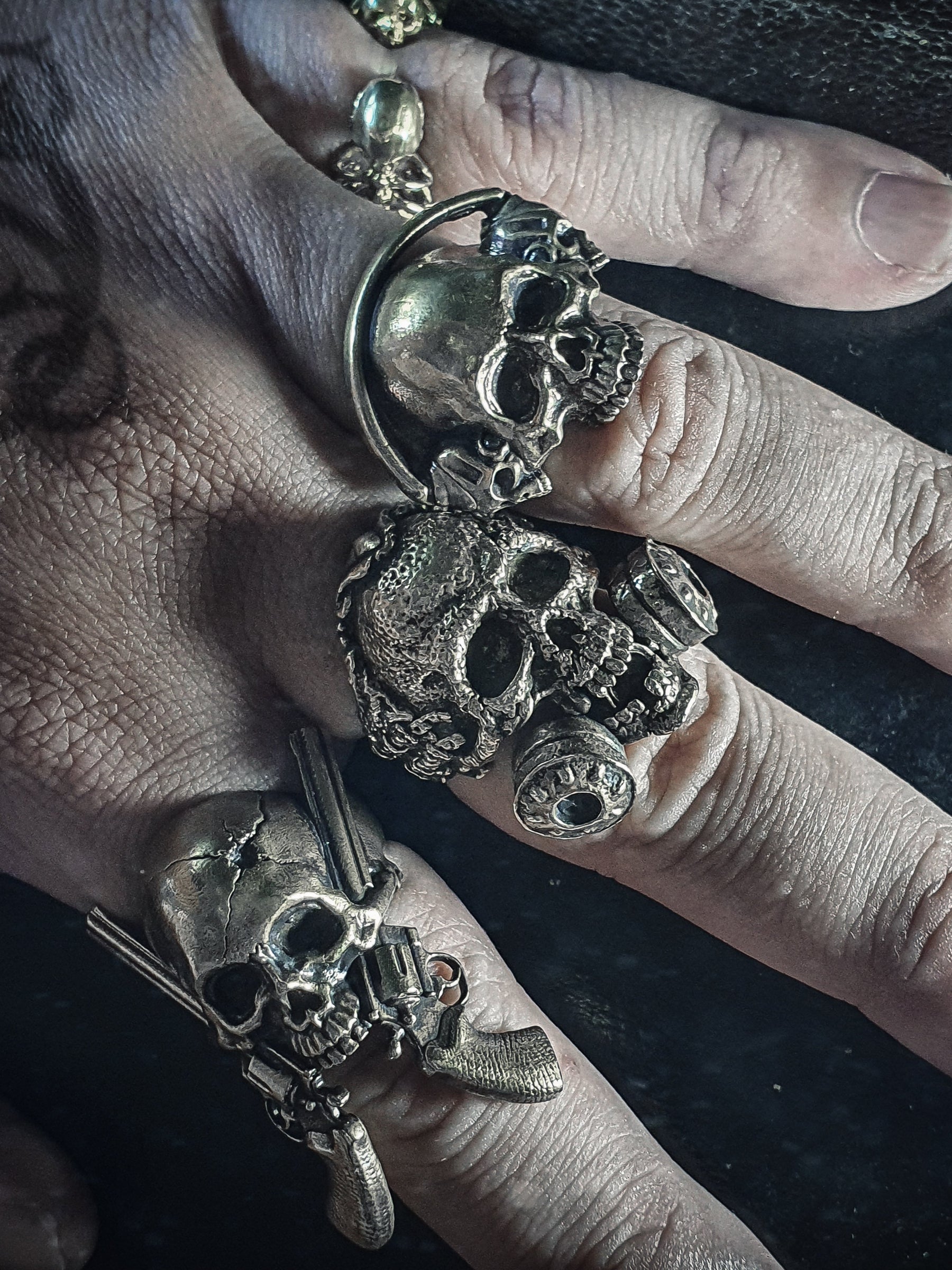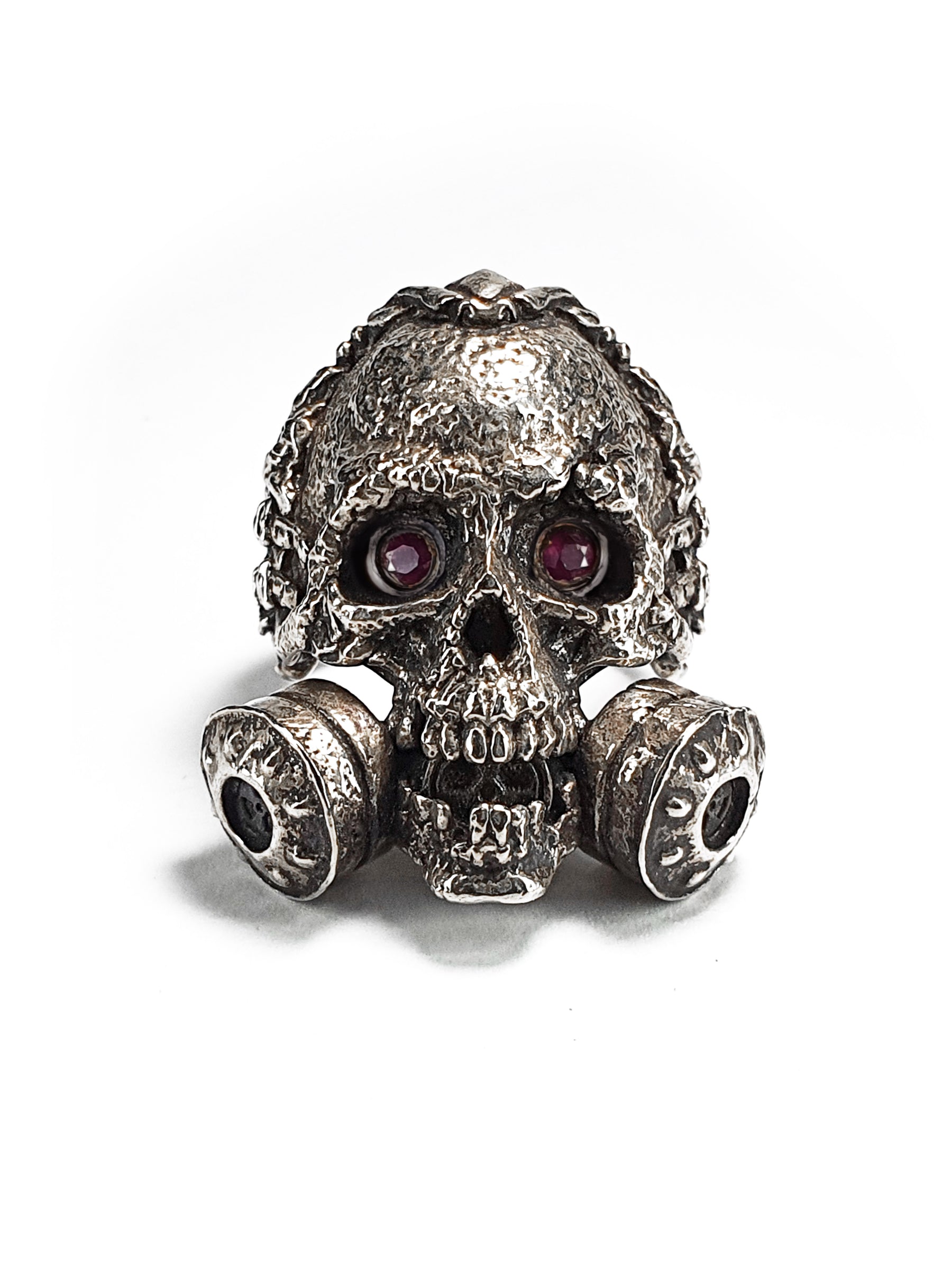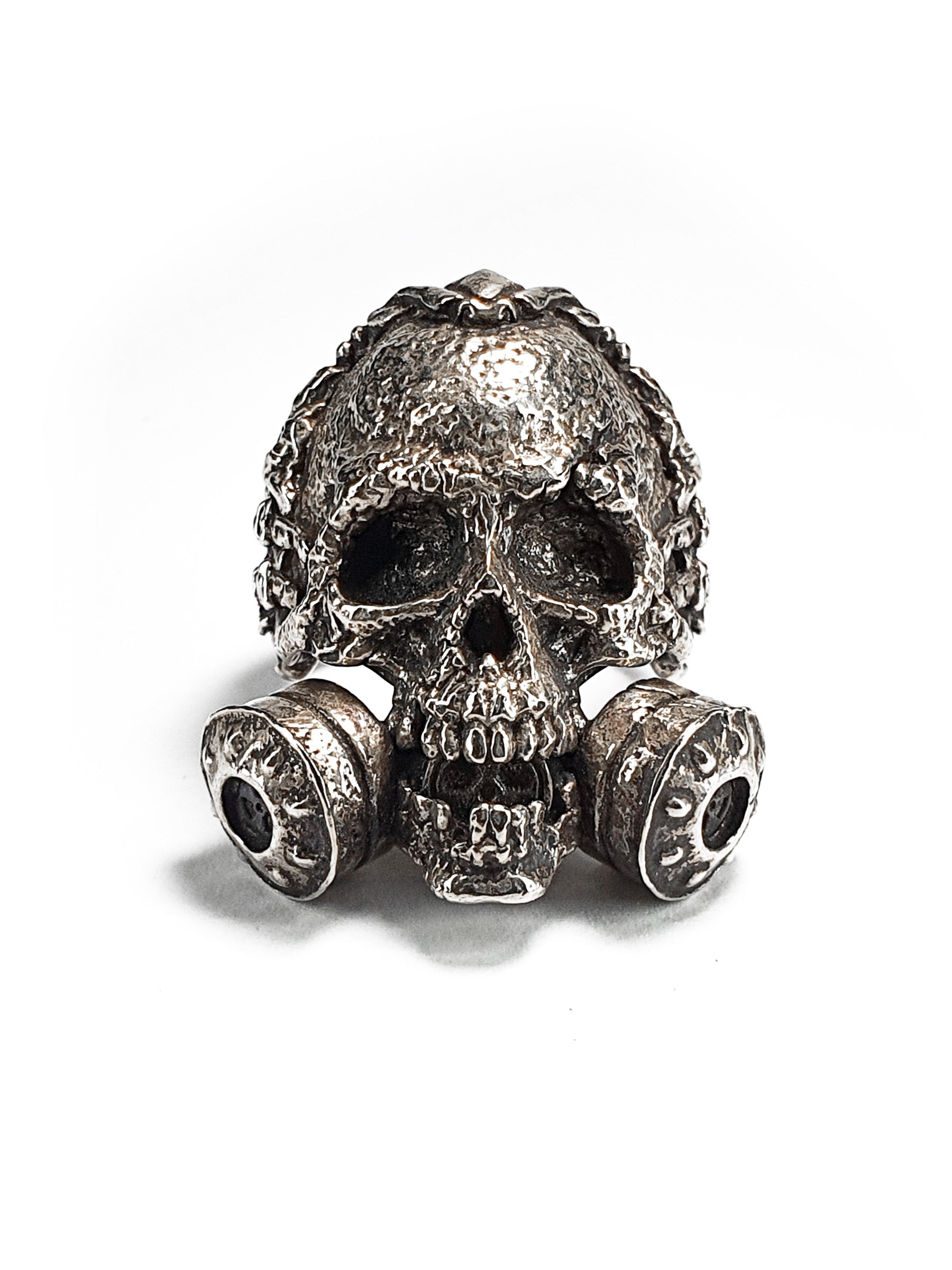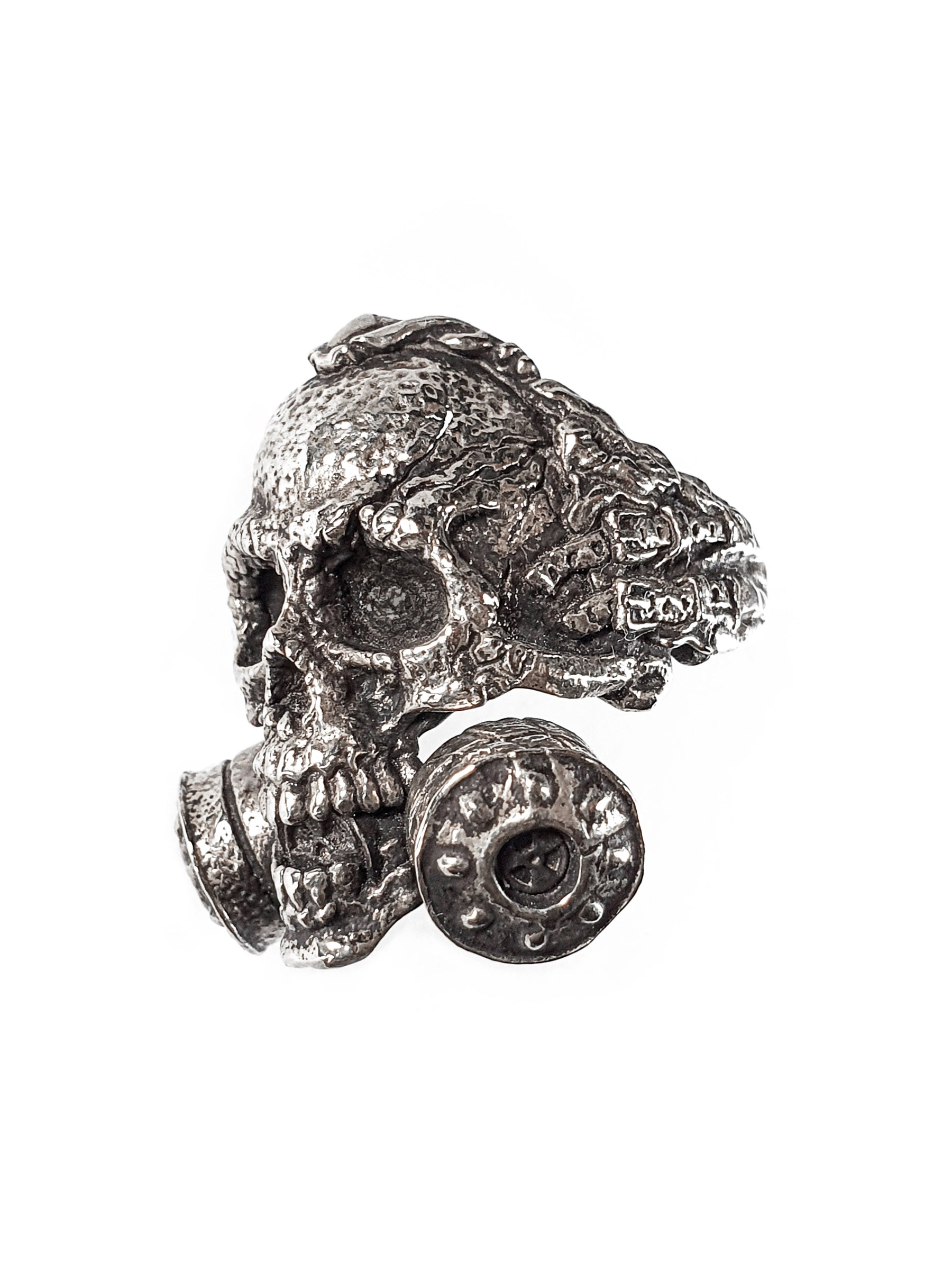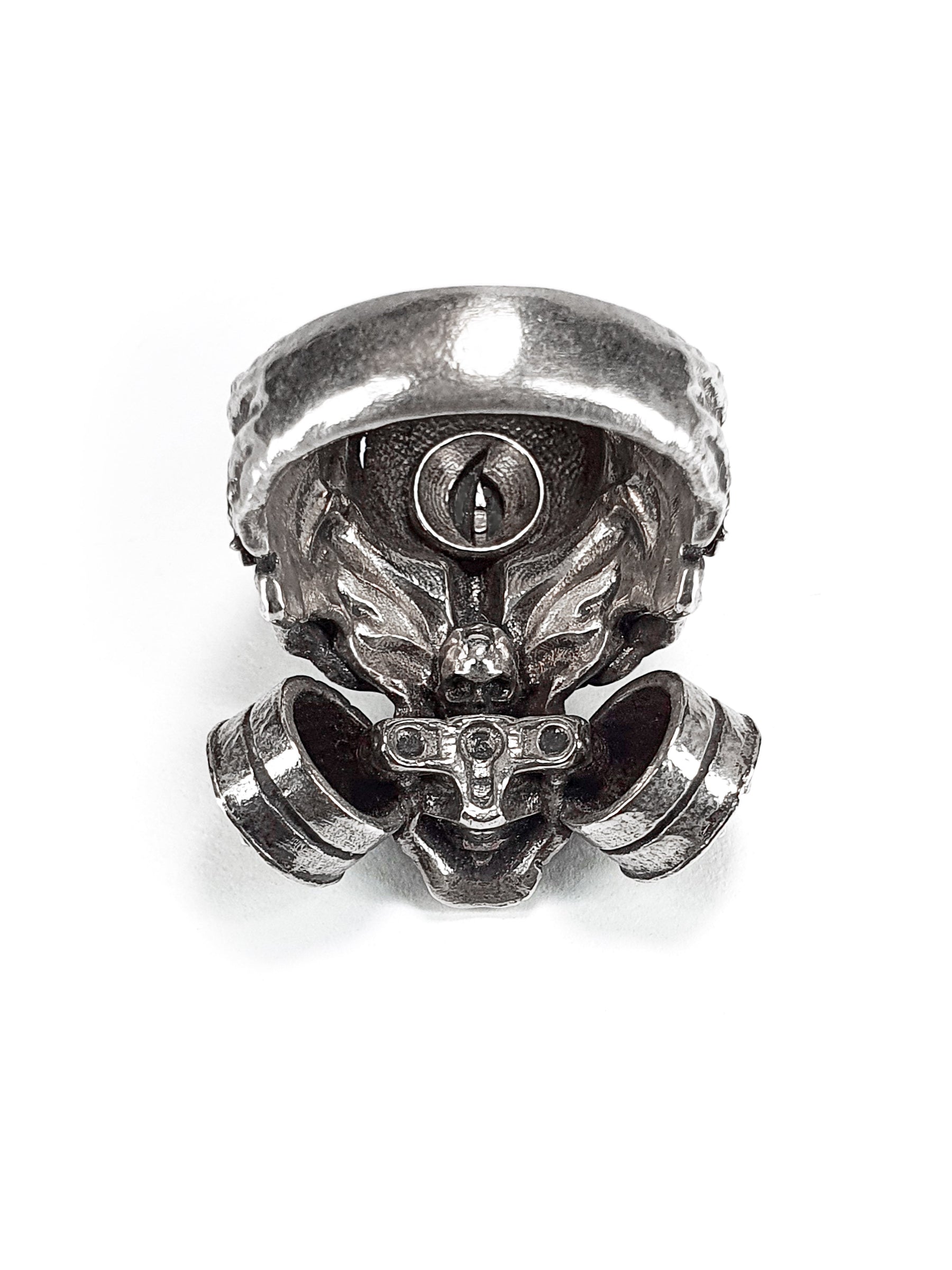 Skull Ring | Nuclear Fallout Hero
DESCRIPTION
This Skull Ring is a unique and powerful piece of jewelry that pays homage to the brave individuals who risked their lives to contain the disaster at the Chernobyl Nuclear Power Plant occurred on 26 April 1986. The ring features a skull design that is textured to resemble the effects of high radiation exposure, a reminder of the dangerous conditions these heroes faced. Biting on a gas mask illustrate the sheer determination of those who worked selflessness to prevent the spread of radioactive fallout, even if it meant sacrificing their own survival.

This ring serves as a symbol of gratitude and respect for the sacrifices made by the heroes of Chernobyl, and is a poignant reminder of the devastating impact that nuclear disasters can have on both the environment and human life. It is a piece of jewelry that is not only stylish, but also carries a meaningful message, making it the perfect gift for anyone who appreciates history and the bravery of those who have made sacrifices for the greater good.
TECHNICAL SPECS
Height: 32mm
Weight: 25g+-
MATERIAL VARIATIONS
1) Antique Silver (Sterling silver with aging finishing)

2) Antique Silver + Eyes (Sterling silver with aging finishing + 2 x Red Ruby)


We use authentic gemstones. The following can replace Ruby (Red) at no extra cost. Please write a note during checkout to request:

Citrine (Yellow)
Sapphire (Blue)
Emerald (Green)
Quartz (Transparent white)
Spinel (Black)
For Rings
We use US sizing as standard. If you have problem converting your local sizing, please check with us.  
We are comfortably handle any sizing from 3-15. If any rings your are interested listed do not offer the sizing you need, you can write in to check with us. 
If you do not know your sizing, we recommend you visit your local jewelry store to get your sizing. But if it is not a variable option, you can DIY by using the following method.
Once you trace your size, place the paper strip against a ruler to measure.
During checkout, you can forward your reading (preferably in mm) so we can convert for you. 
We provide 1 time free ring size adjustment for our products. You just need to send back the item and we will re-adjust for you.  
For Bracelet
Same method as above, but instead of fingers, you measure the most narrow part of your wrist. For wrist, generally we are using inches instead. During purchase, select your correct wrist size measurement. If your wrist is slightly bigger then the sizing given. Choose the next bigger size. 
Example:
- if your wrist is 7 inches, choose 7 inches as your wrist size.
- if your wrist is 8.5 inches, choose 9 inches as your wrist size.
- if you are 9 1/4 inches, choose 10 inches as your wrist size.

Please write to us if you are not sure.