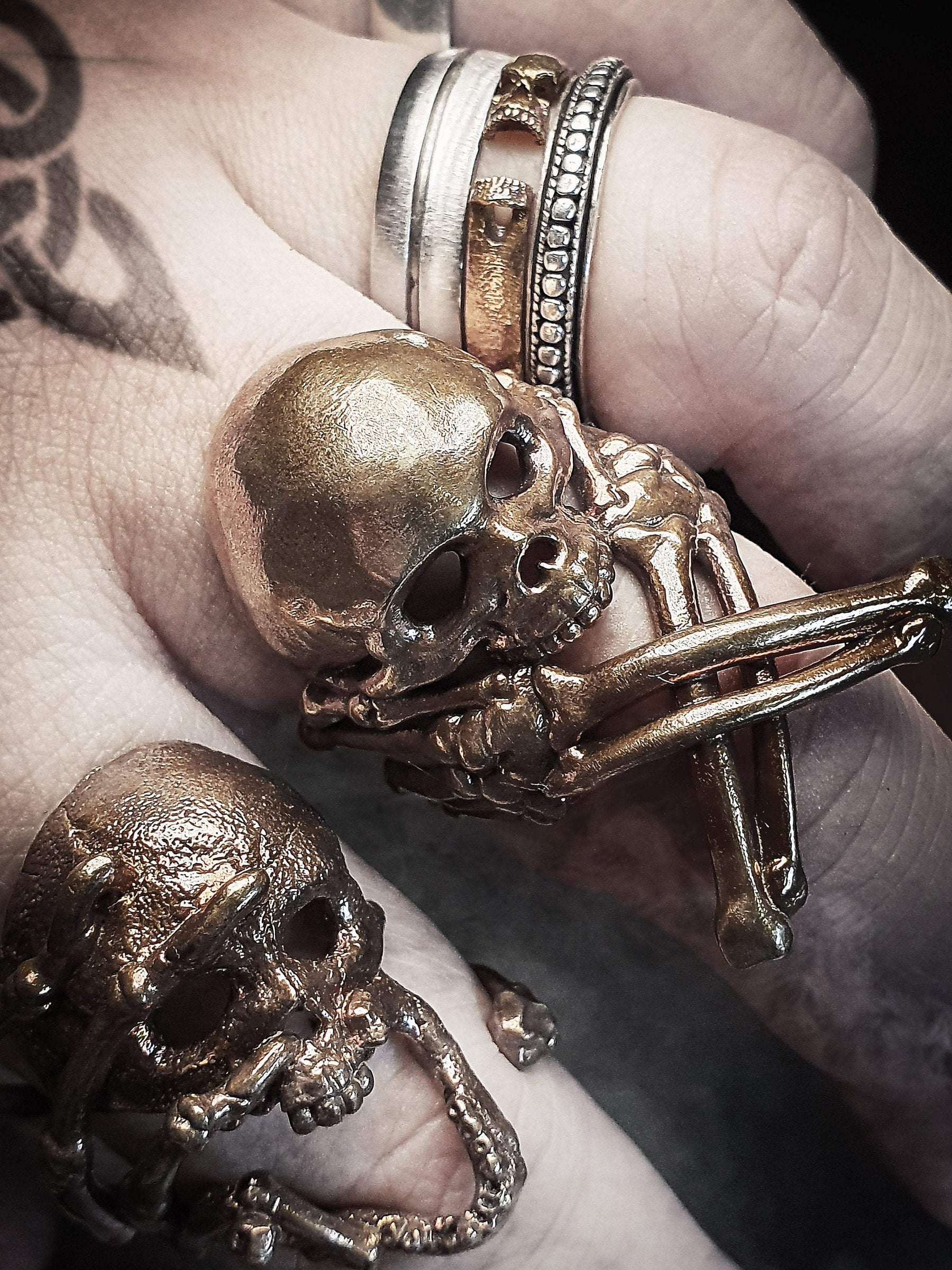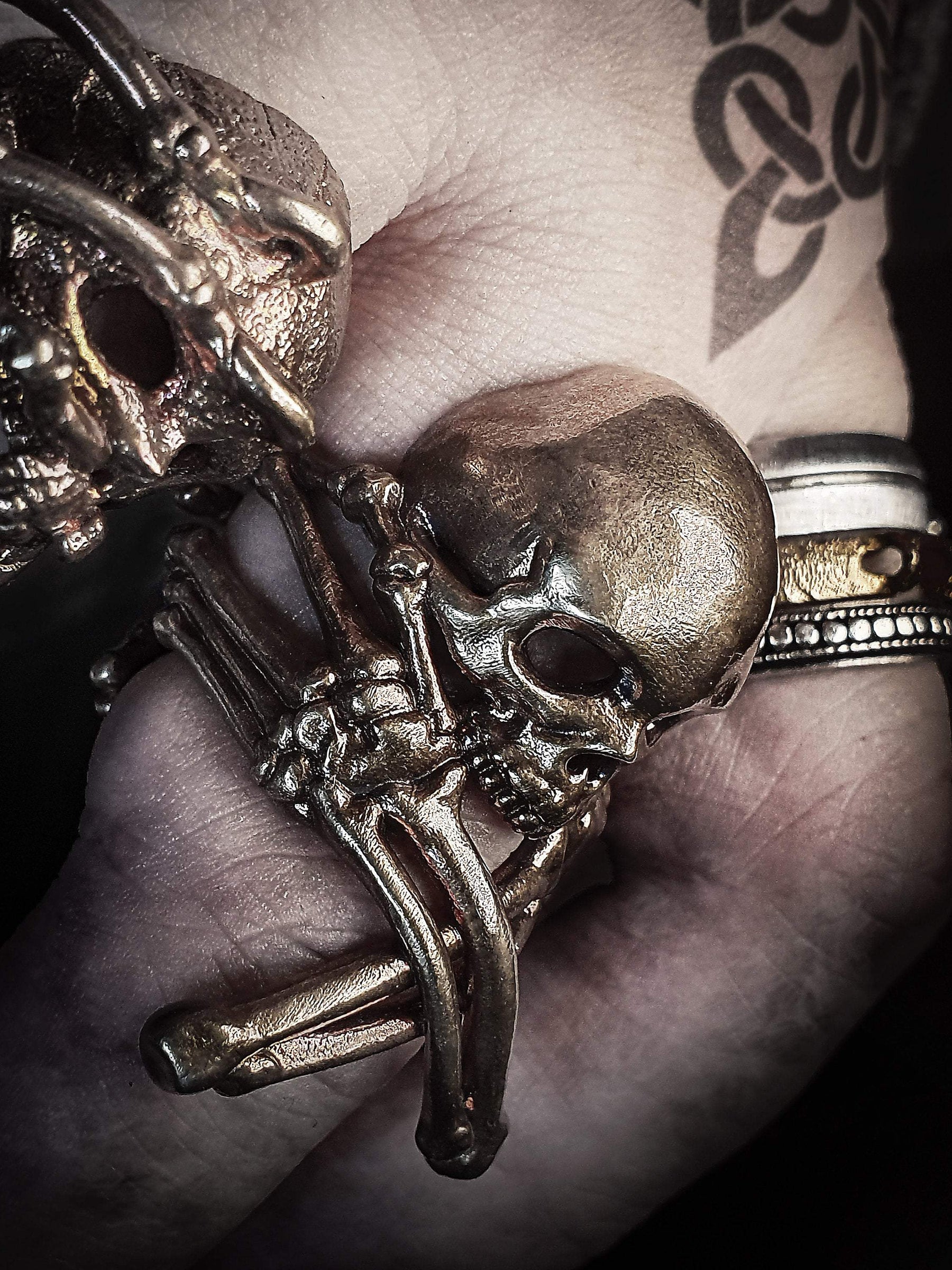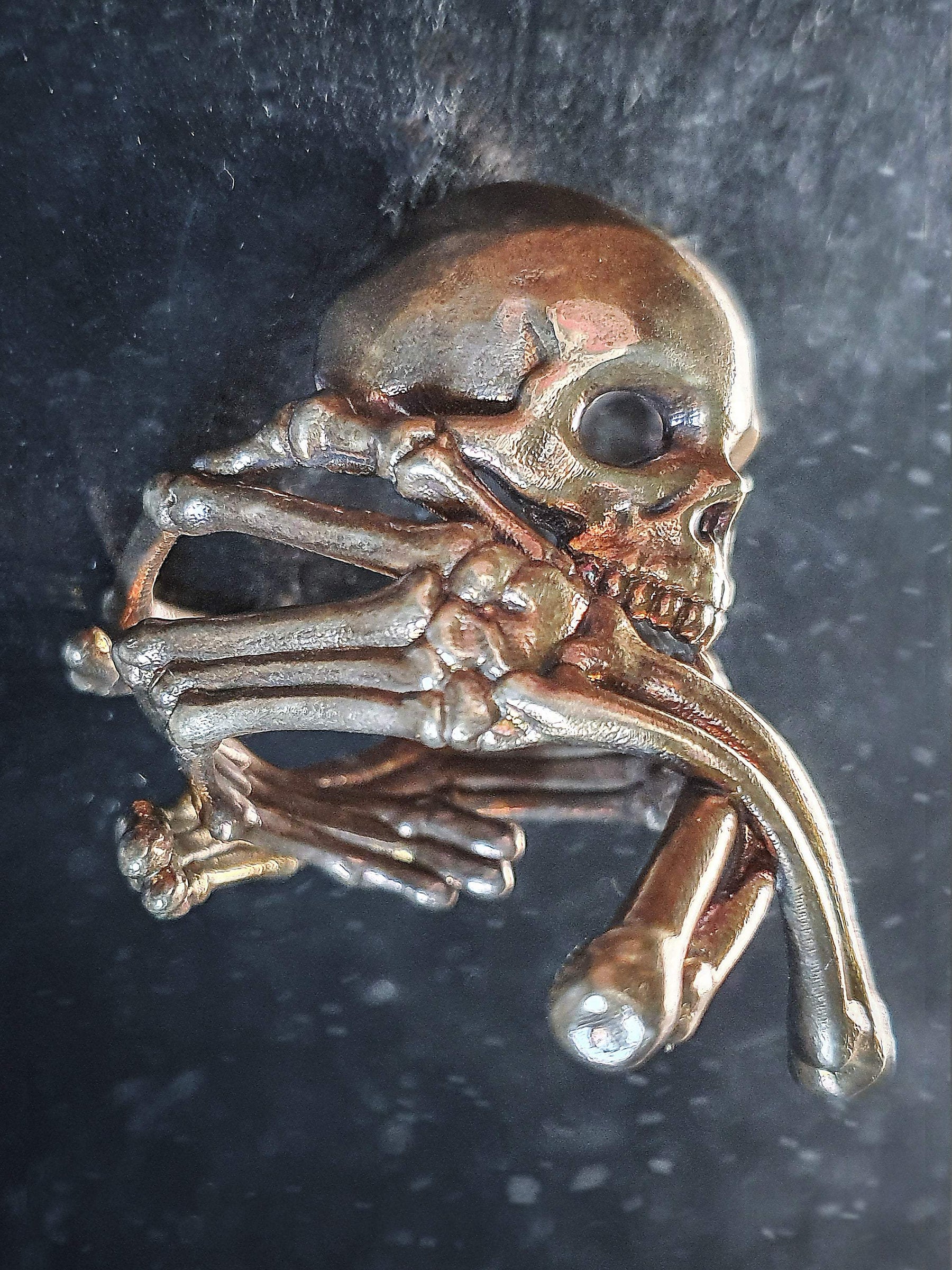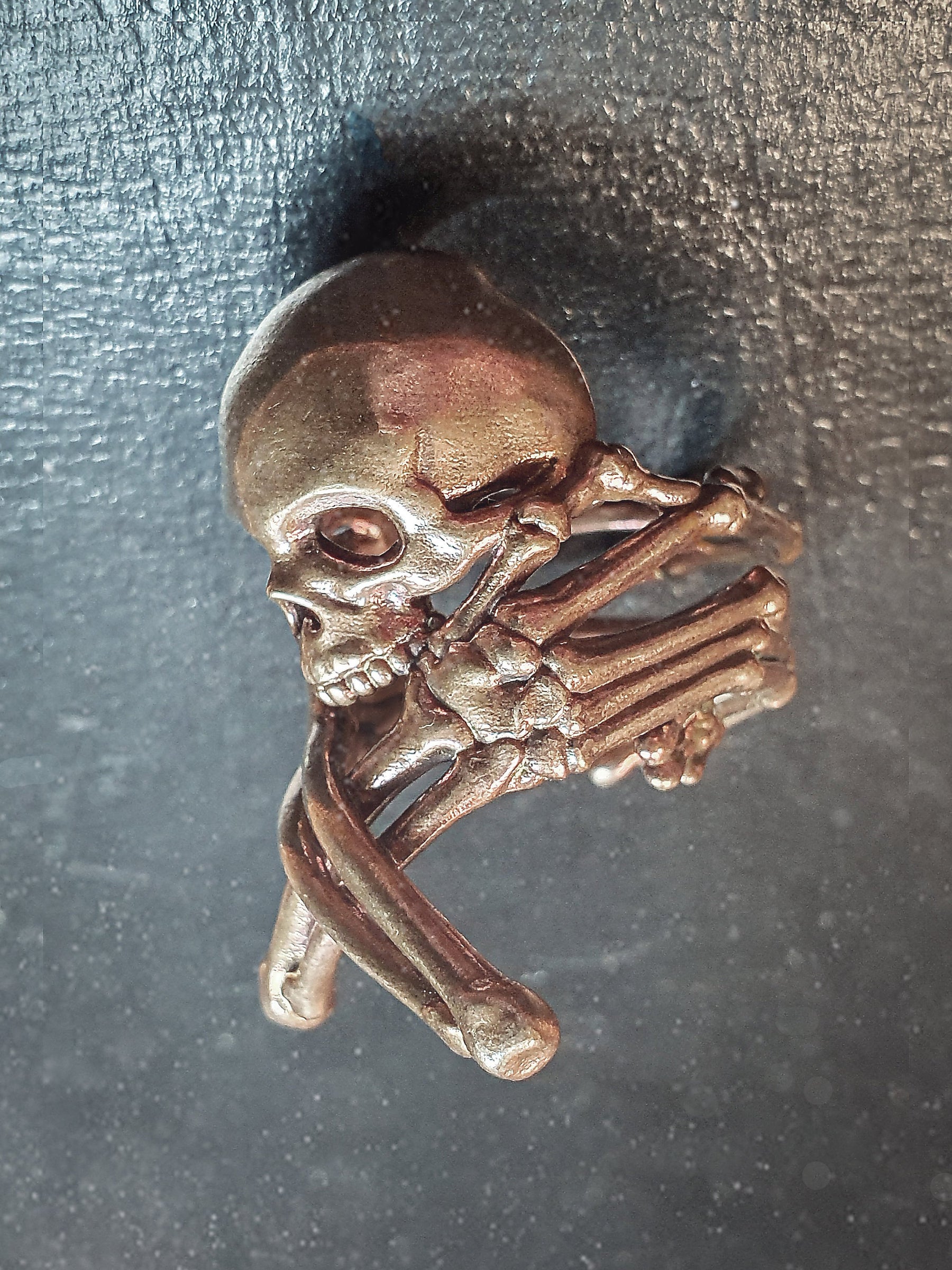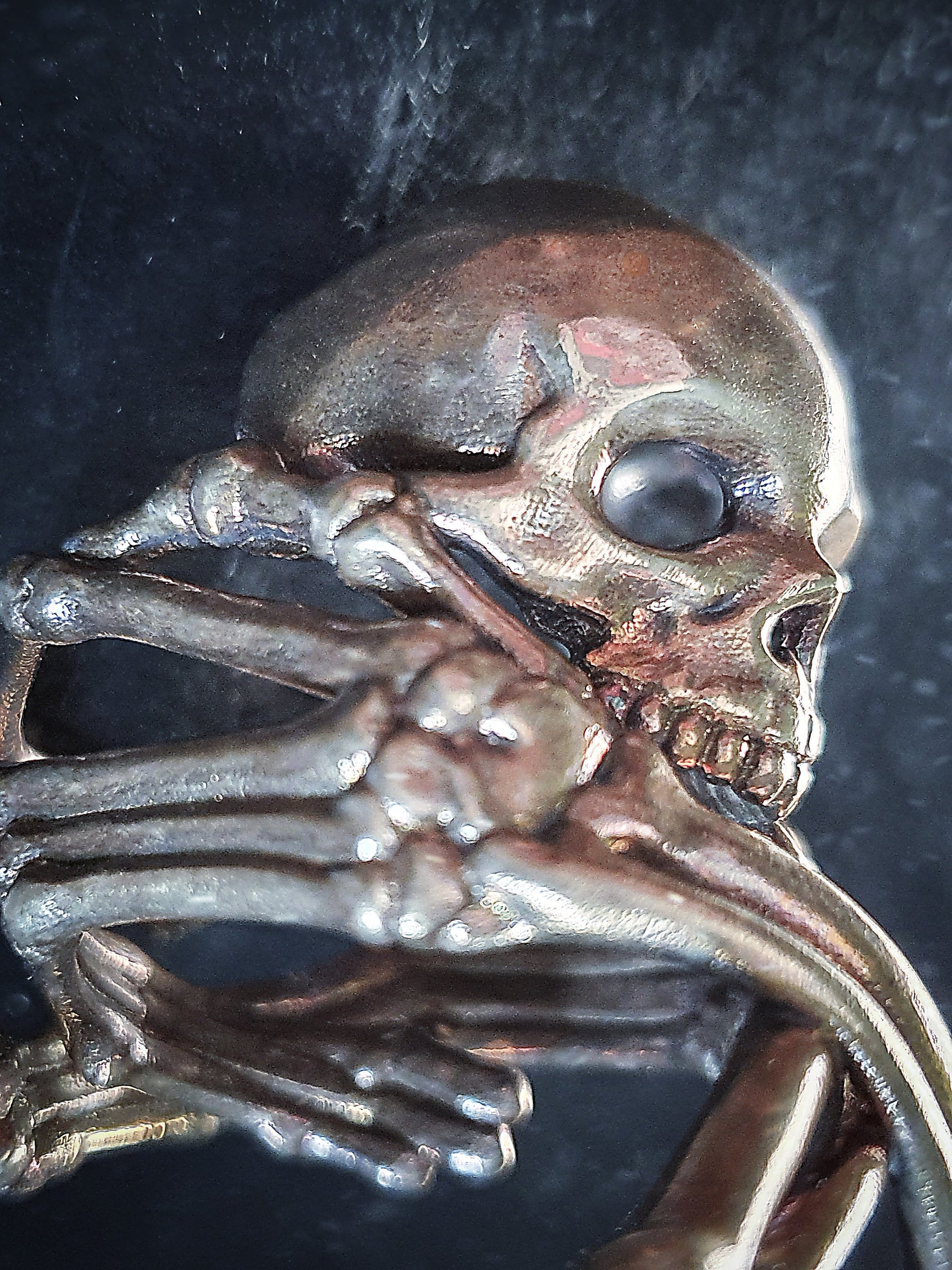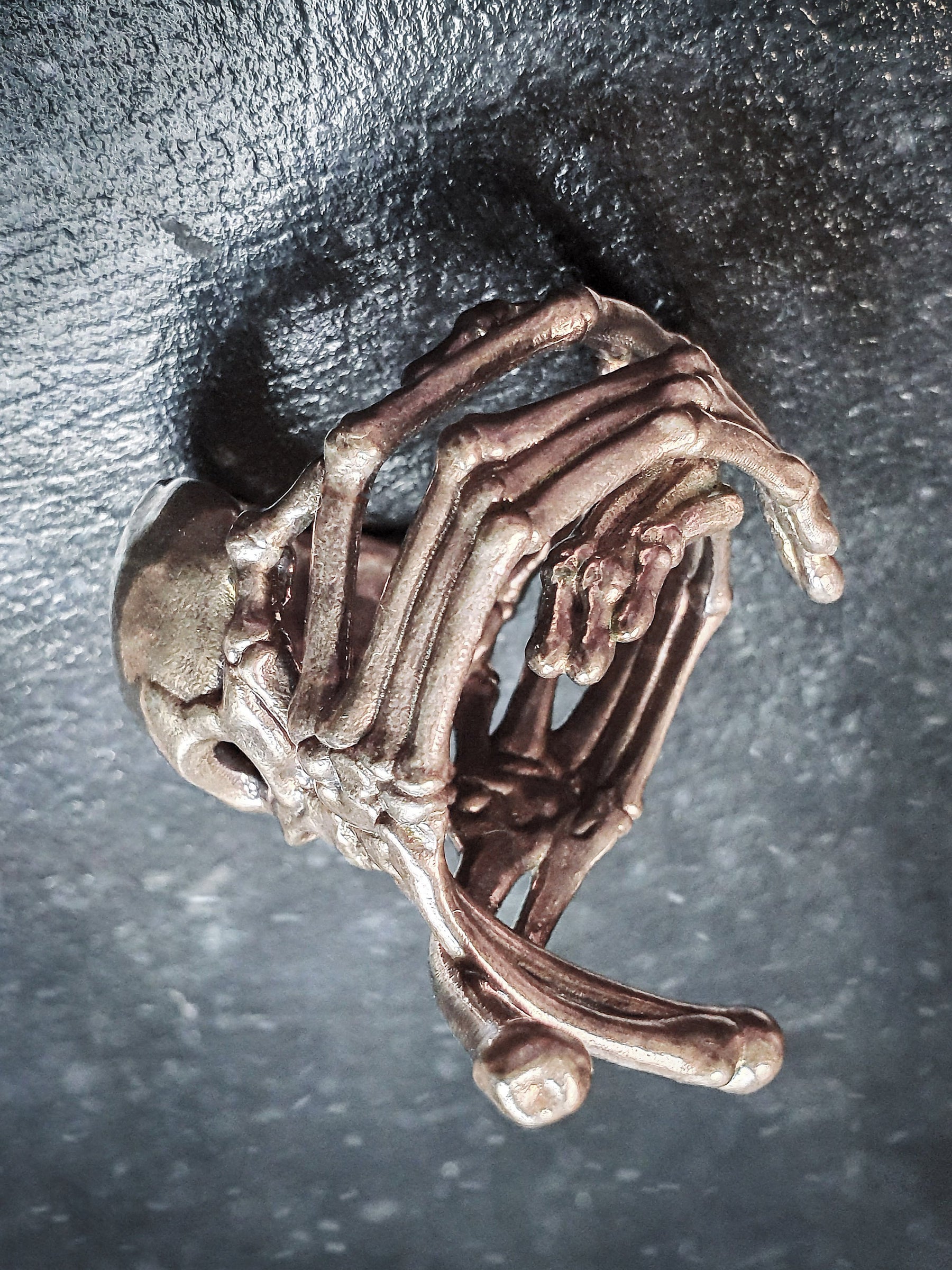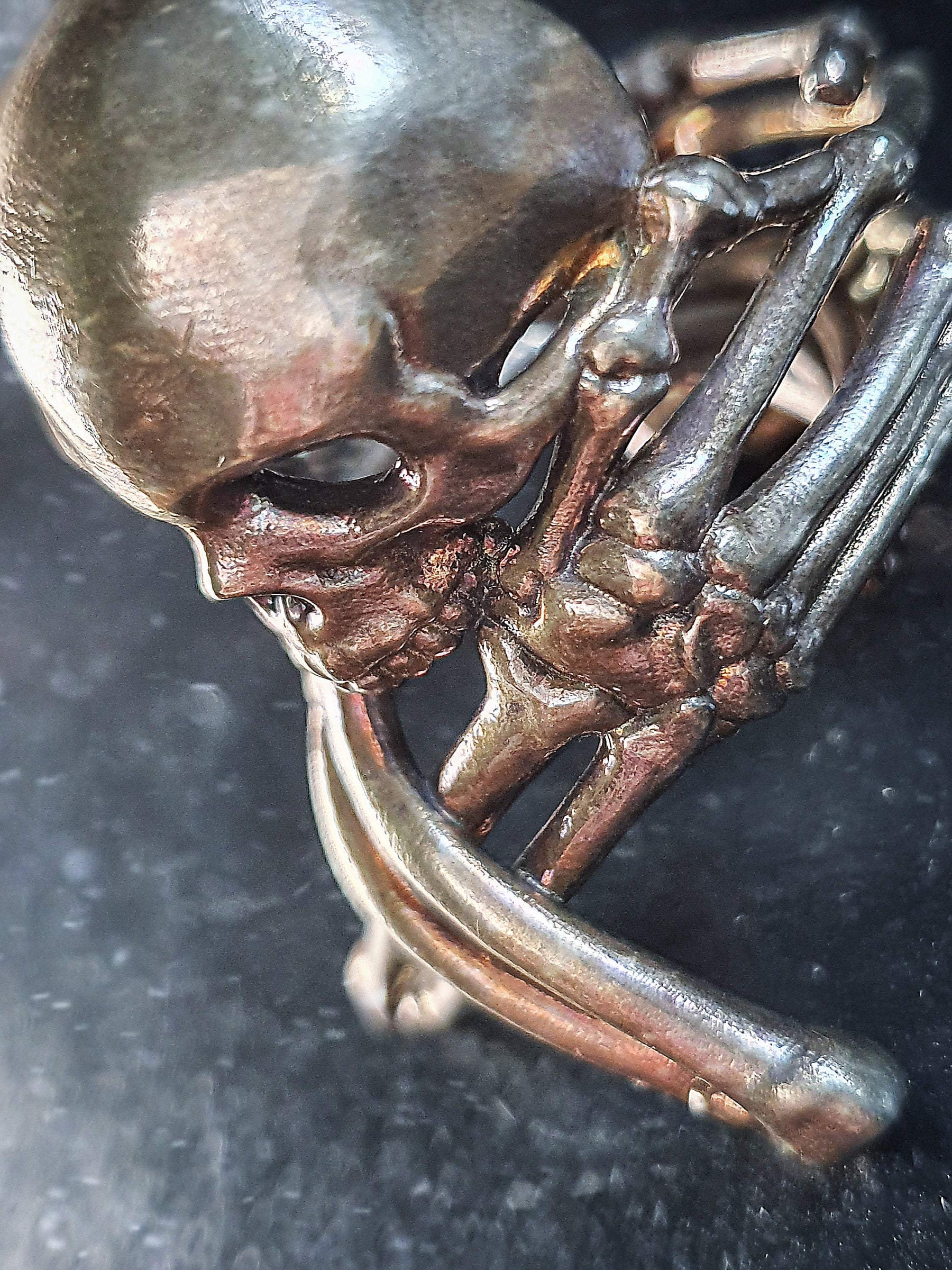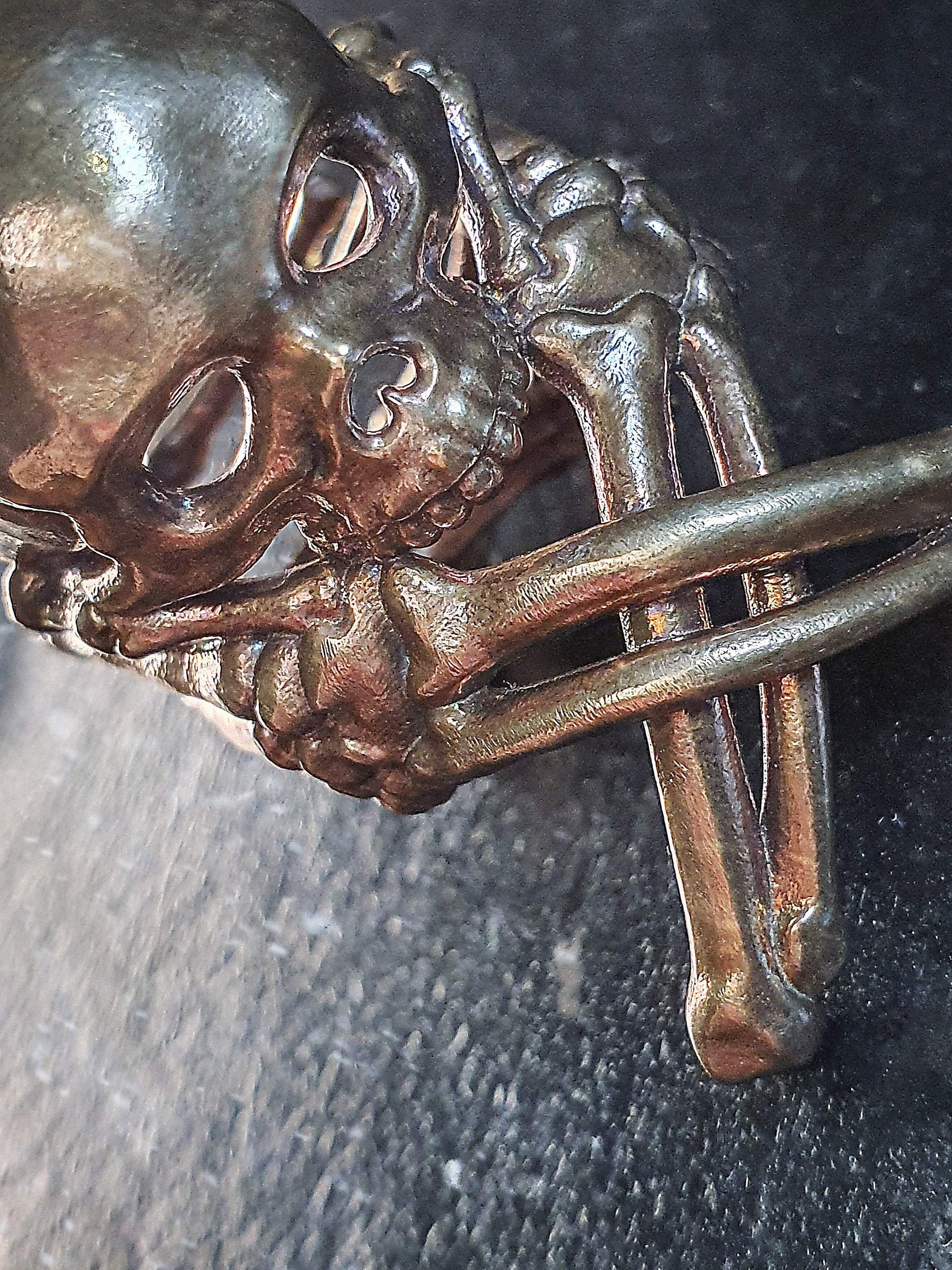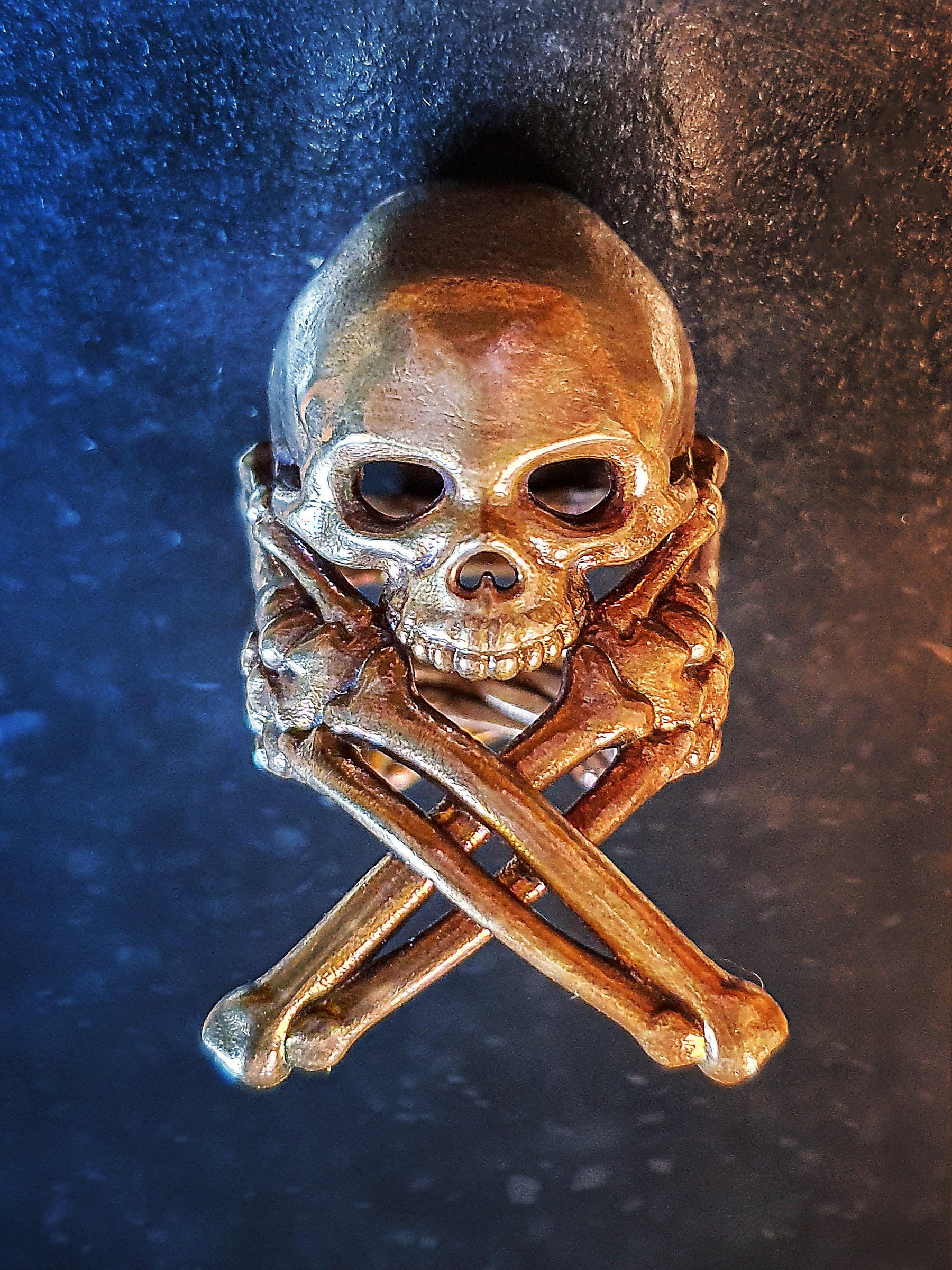 Skull Ring | Massive CrossBones
Description
In your wild dreams, what are you looking for?
~Rumi
A unique and powerful piece of jewelry, a ring that resembles a detailed version of a Cross Bones Skull. At first glance, the ring appears to be a simple skull design, but upon closer inspection, it becomes clear that the skeleton hands are hugging the slightly tilted down skull head. This position is meant to express the idea of self-love and self-realization, emphasizing the importance of understanding and accepting one's strengths and weaknesses in order to improve oneself.

This ring is not just a fashion accessory, but a visual representation of a personal and meaningful message. The intricate detailing and the symbolic expression of self-love and self-realization make this ring a truly special and personal piece of jewelry. Whether worn as a daily reminder or as a symbol of a personal journey, this ring is sure to be a cherished and meaningful addition to any jewelry collection.
Standing at the height of 40mm, this ring is massive and sturdy that demands respect. It will release the inner strength of any man.
This is an adjustable ring. It is able to adjust from size 7-13. This ring pretty massive and need some effort to adjust the sizes without tools. Please give us your sizing, so we pre-adjust for you.
For Rings
We use US sizing as standard. If you have problem converting your local sizing, please check with us.  
We are comfortably handle any sizing from 3-15. If any rings your are interested listed do not offer the sizing you need, you can write in to check with us. 
If you do not know your sizing, we recommend you visit your local jewelry store to get your sizing. But if it is not a variable option, you can DIY by using the following method.
Once you trace your size, place the paper strip against a ruler to measure.
During checkout, you can forward your reading (preferably in mm) so we can convert for you. 
We provide 1 time free ring size adjustment for our products. You just need to send back the item and we will re-adjust for you.  
For Bracelet
Same method as above, but instead of fingers, you measure the most narrow part of your wrist. For wrist, generally we are using inches instead. During purchase, select your correct wrist size measurement. If your wrist is slightly bigger then the sizing given. Choose the next bigger size. 
Example:
- if your wrist is 7 inches, choose 7 inches as your wrist size.
- if your wrist is 8.5 inches, choose 9 inches as your wrist size.
- if you are 9 1/4 inches, choose 10 inches as your wrist size.

Please write to us if you are not sure.