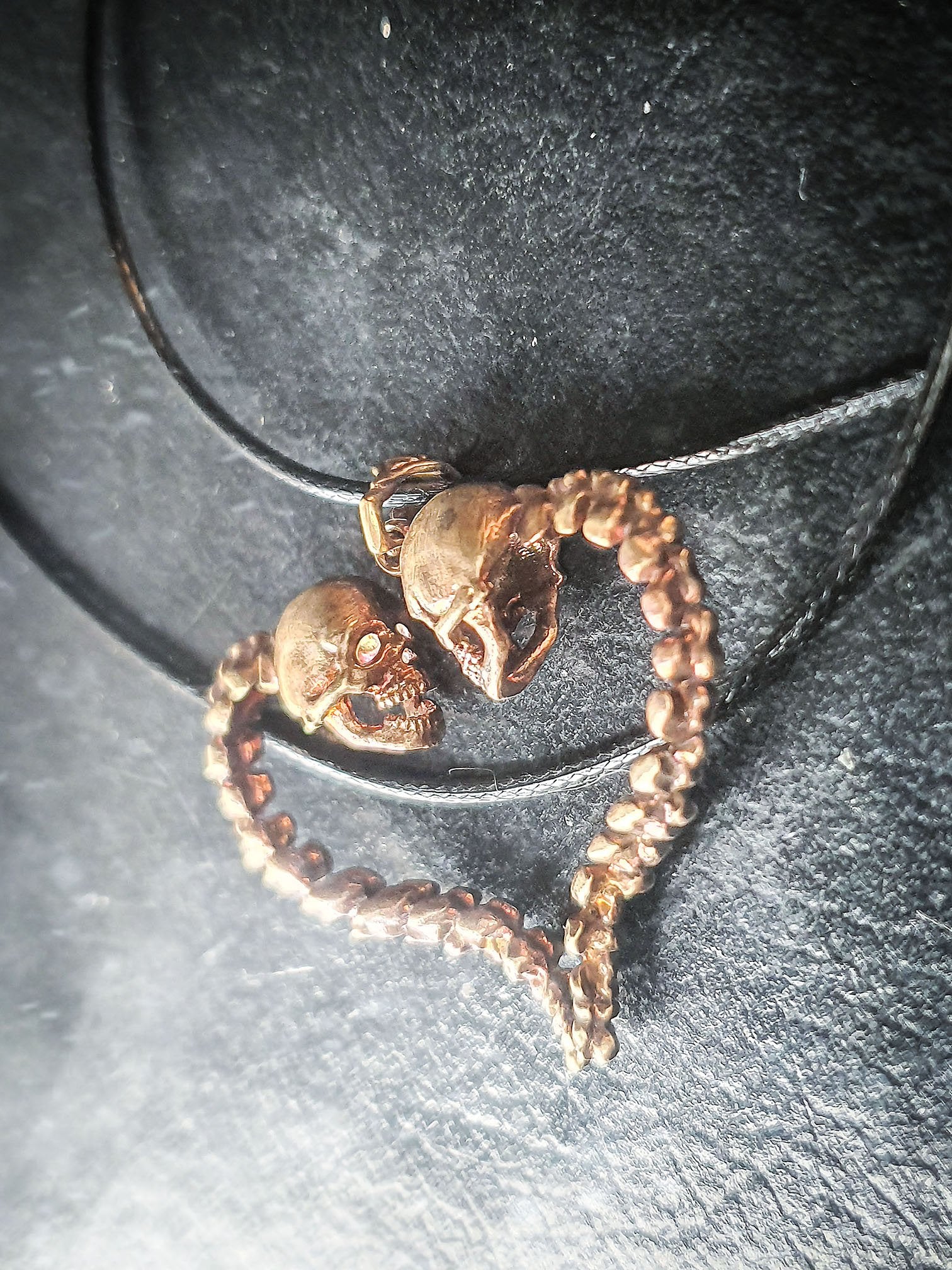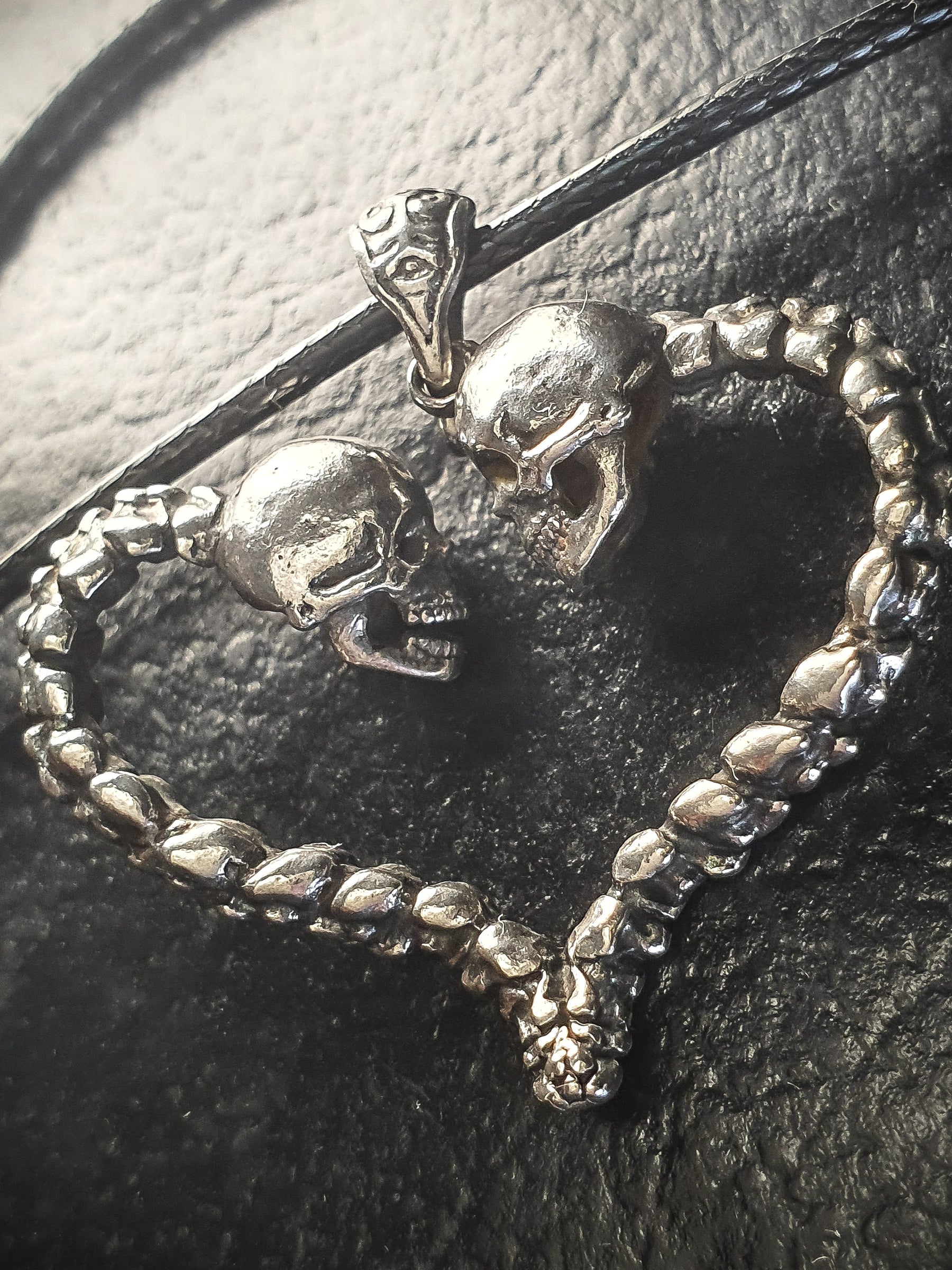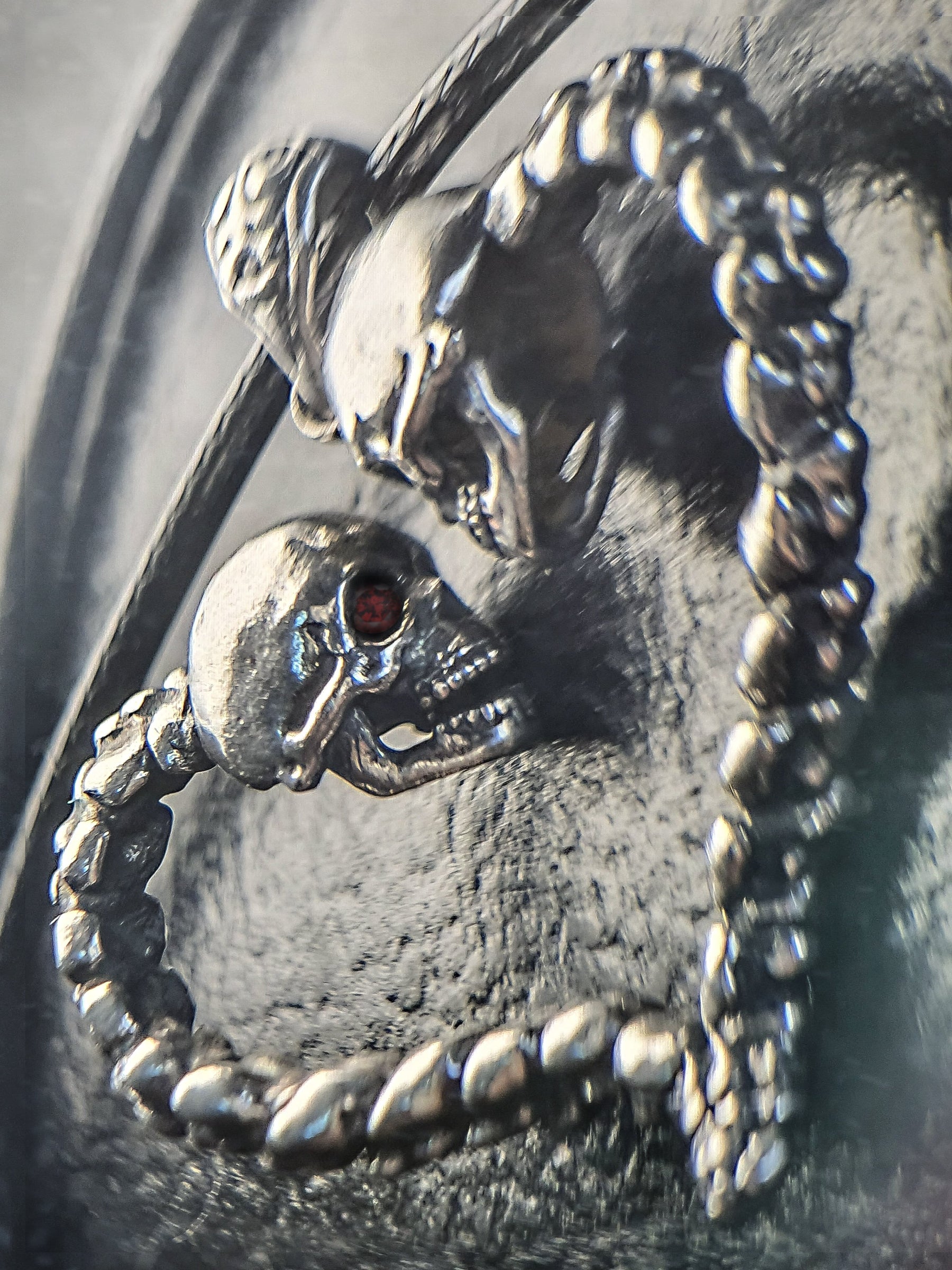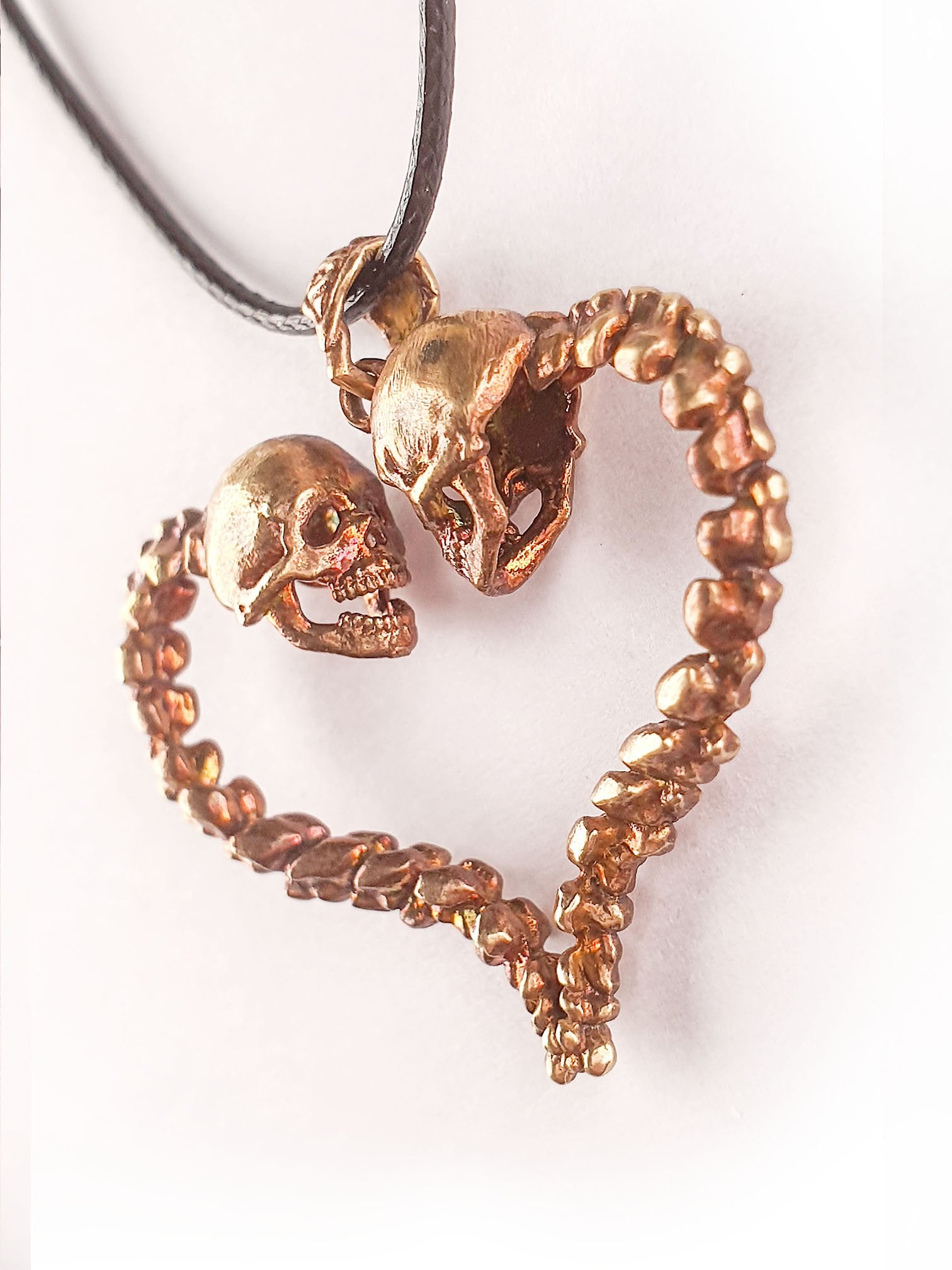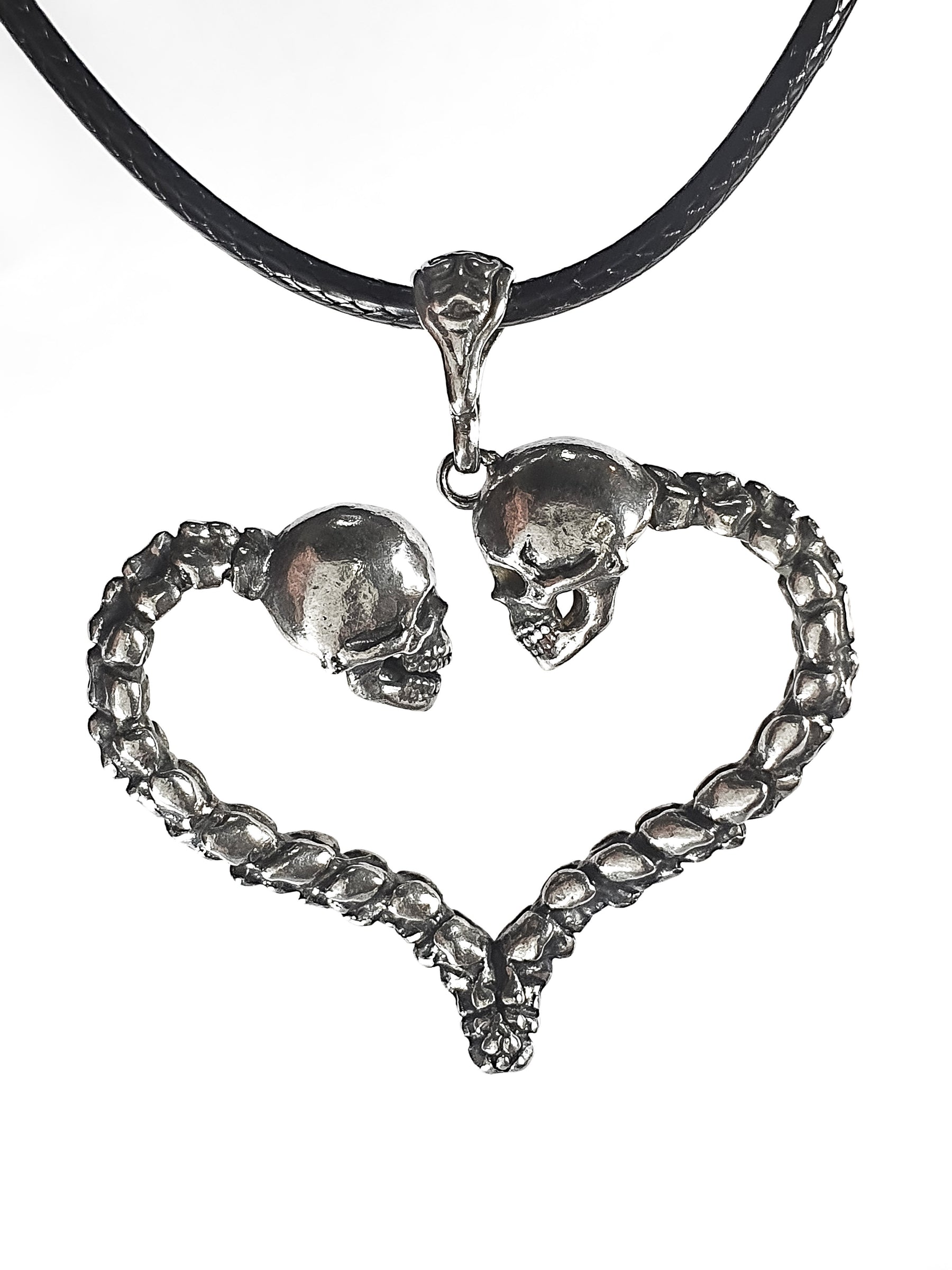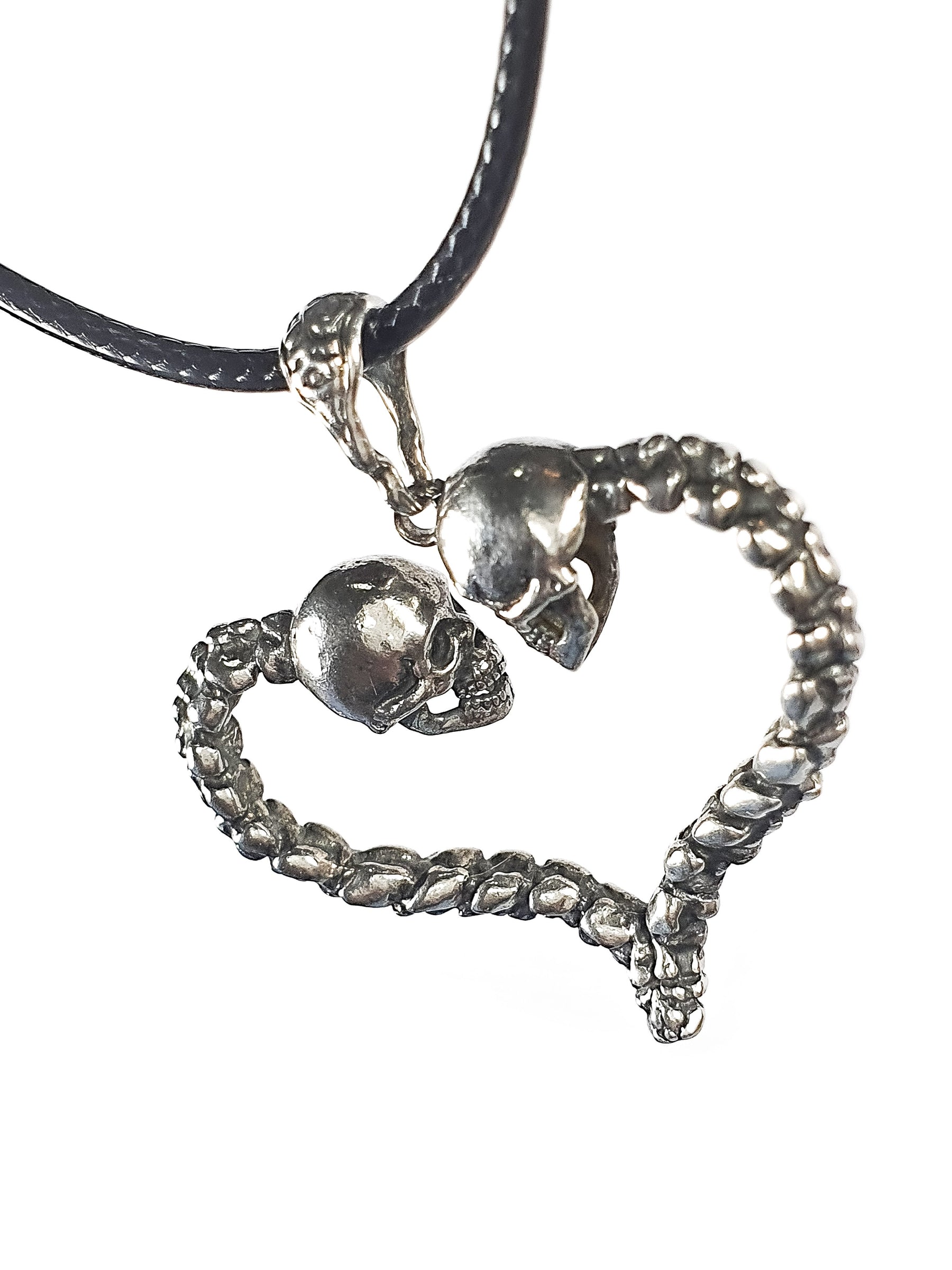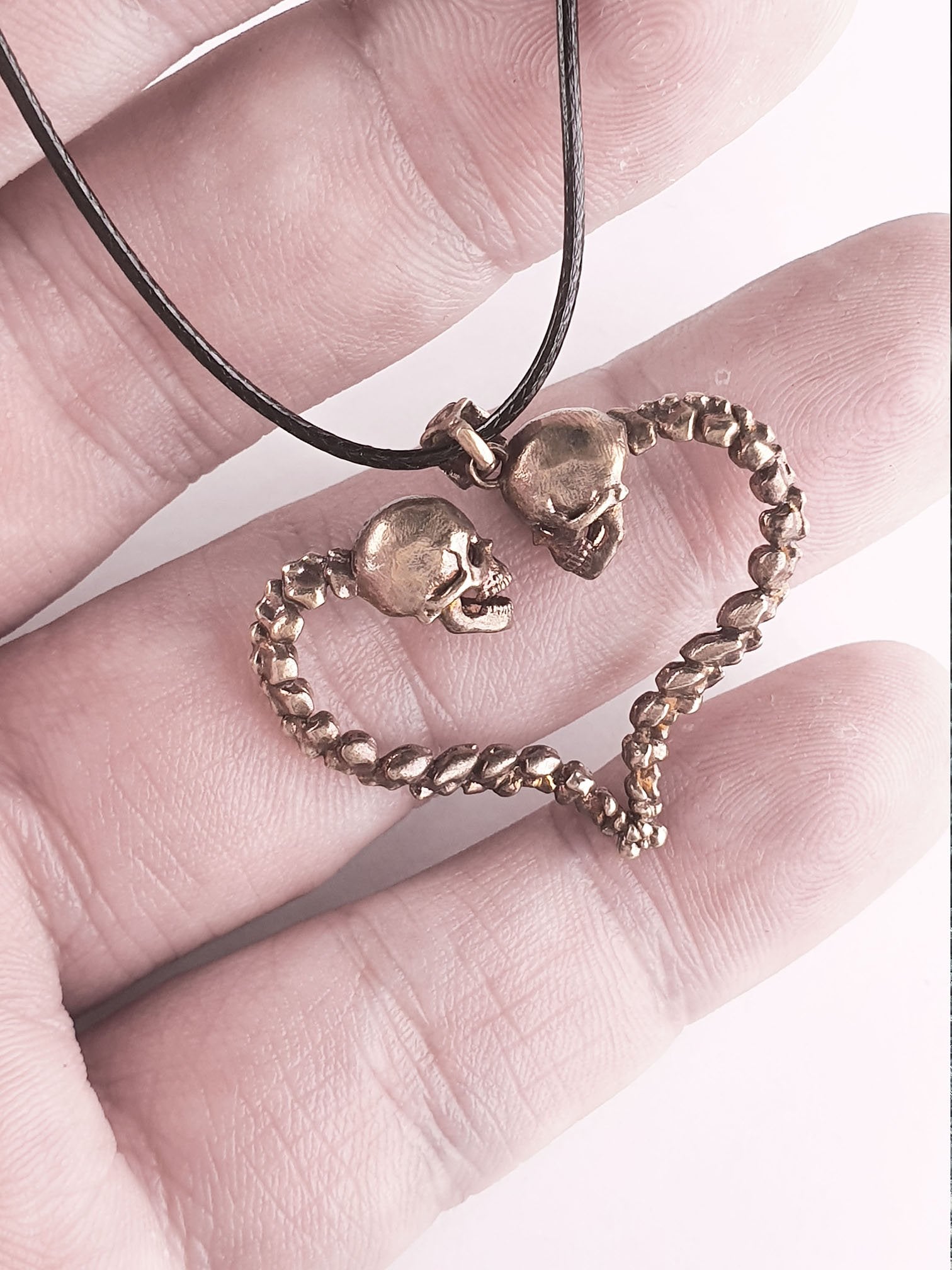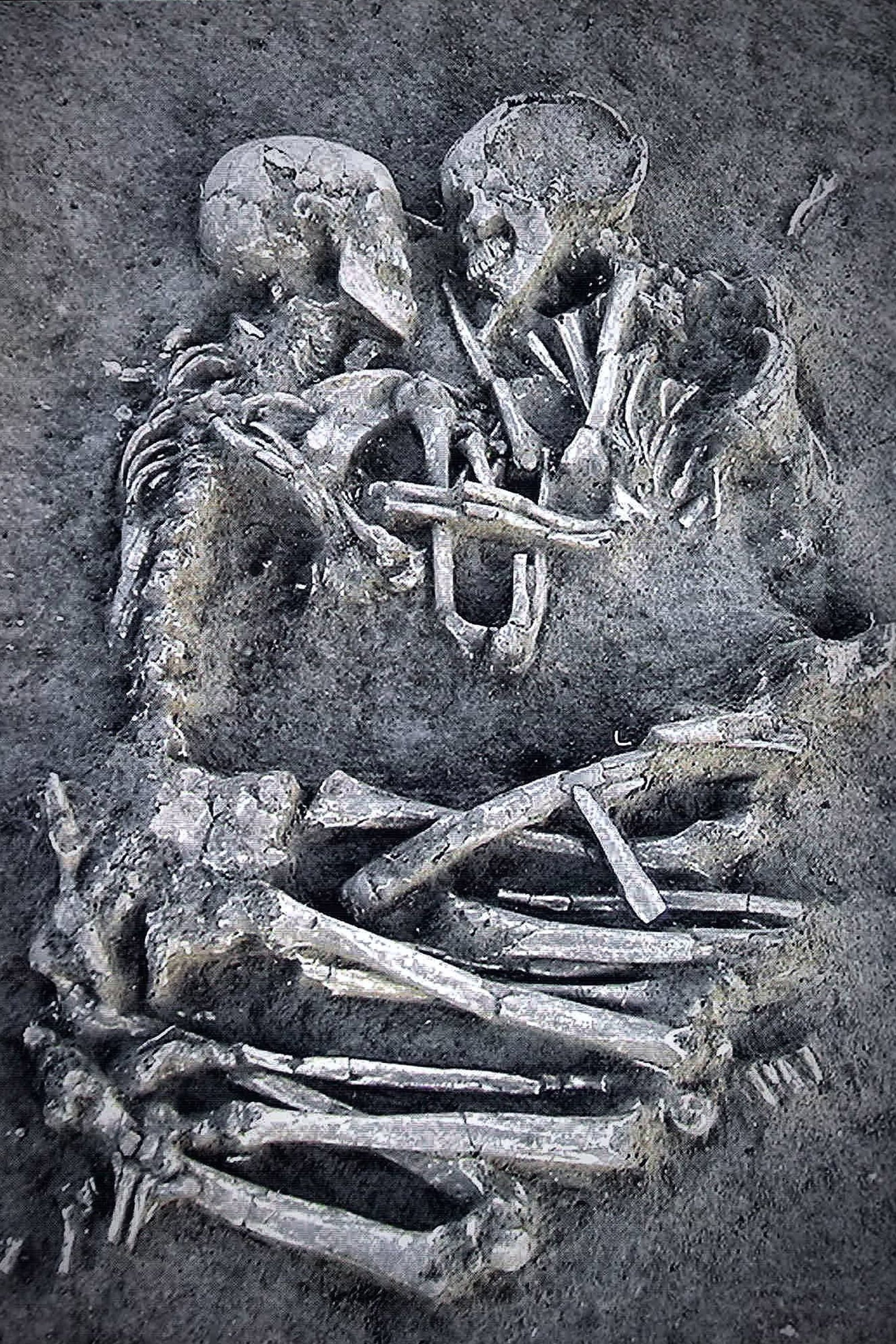 Skull Pendant | Lovers of Valdaro
Description
Soul to soul, we are inseparable!
~Claude Bessette 
This Soulfully crafted pendant, inspired by the Lovers of Valdaro, is a tribute to eternal love and commitment. The Lovers of Valdaro, also known as the "Valdaro Lovers," are a pair of human skeletons that were discovered in a Neolithic tomb in Italy. They have become a symbol of the power of love and its ability to endure even beyond death.

This pendant captures the essence of this timeless love story and is dedicated to all the lovers who share a deep and unbreakable bond. The intricate design and meticulous craftsmanship make this pendant a true work of art. Whether you're looking for a special gift for your significant other, or simply want to celebrate the power of love, this pendant is sure to inspire and uplift.

So why wait? Add this beautiful and soulfully crafted pendant to your jewelry collection today and start showing the world just how much you love and cherish the ones closest to your heart!
 For more information on Lovers of Valdaro, click here.
Click here for Ring version
Material Variations
1) Raw Brass (Brass)
2) Antique Silver (Sterling Silver with Aging Finishing) 🔥🔥🔥
3) Gold Plated (Silver base with Gold Plating) 🔥
4) Antique Silver w Eyes (add 4 x Red Ruby)🔥👍
5) Gold Plated w Eyes (Silver plated in Gold add 4 x Red Ruby)👍
6) 18K Solid Gold (Raw 18K Yellow Gold)
7) 18K Solid Gold (Raw 18K Yellow Gold add 4 x Red Ruby)
🔥 Popular among buyers. 
👍 Recommended by Altejewellers.
We use authentic gemstones. The following can replace Ruby (Red) at no extra cost. Please write a note during checkout to request:
Citrine

 

(Yellow)
Sapphire

 

(Blue)
Emerald

 

(Green)
Quartz (Transparent white)
Spinel

 

(Black)
We can Gold Plate the silver in. If selected, please indicate during checkout. 
Yellow Gold
White 

Gold

Rose 

Gold

Black 

Gold
Dimensions
Pendant height: 30mm
Pendant width: 35mm
For Rings
We use US sizing as standard. If you have problem converting your local sizing, please check with us.  
We are comfortably handle any sizing from 3-15. If any rings your are interested listed do not offer the sizing you need, you can write in to check with us. 
If you do not know your sizing, we recommend you visit your local jewelry store to get your sizing. But if it is not a variable option, you can DIY by using the following method.
Once you trace your size, place the paper strip against a ruler to measure.
During checkout, you can forward your reading (preferably in mm) so we can convert for you. 
We provide 1 time free ring size adjustment for our products. You just need to send back the item and we will re-adjust for you.  
For Bracelet
Same method as above, but instead of fingers, you measure the most narrow part of your wrist. For wrist, generally we are using inches instead. During purchase, select your correct wrist size measurement. If your wrist is slightly bigger then the sizing given. Choose the next bigger size. 
Example:
- if your wrist is 7 inches, choose 7 inches as your wrist size.
- if your wrist is 8.5 inches, choose 9 inches as your wrist size.
- if you are 9 1/4 inches, choose 10 inches as your wrist size.

Please write to us if you are not sure.