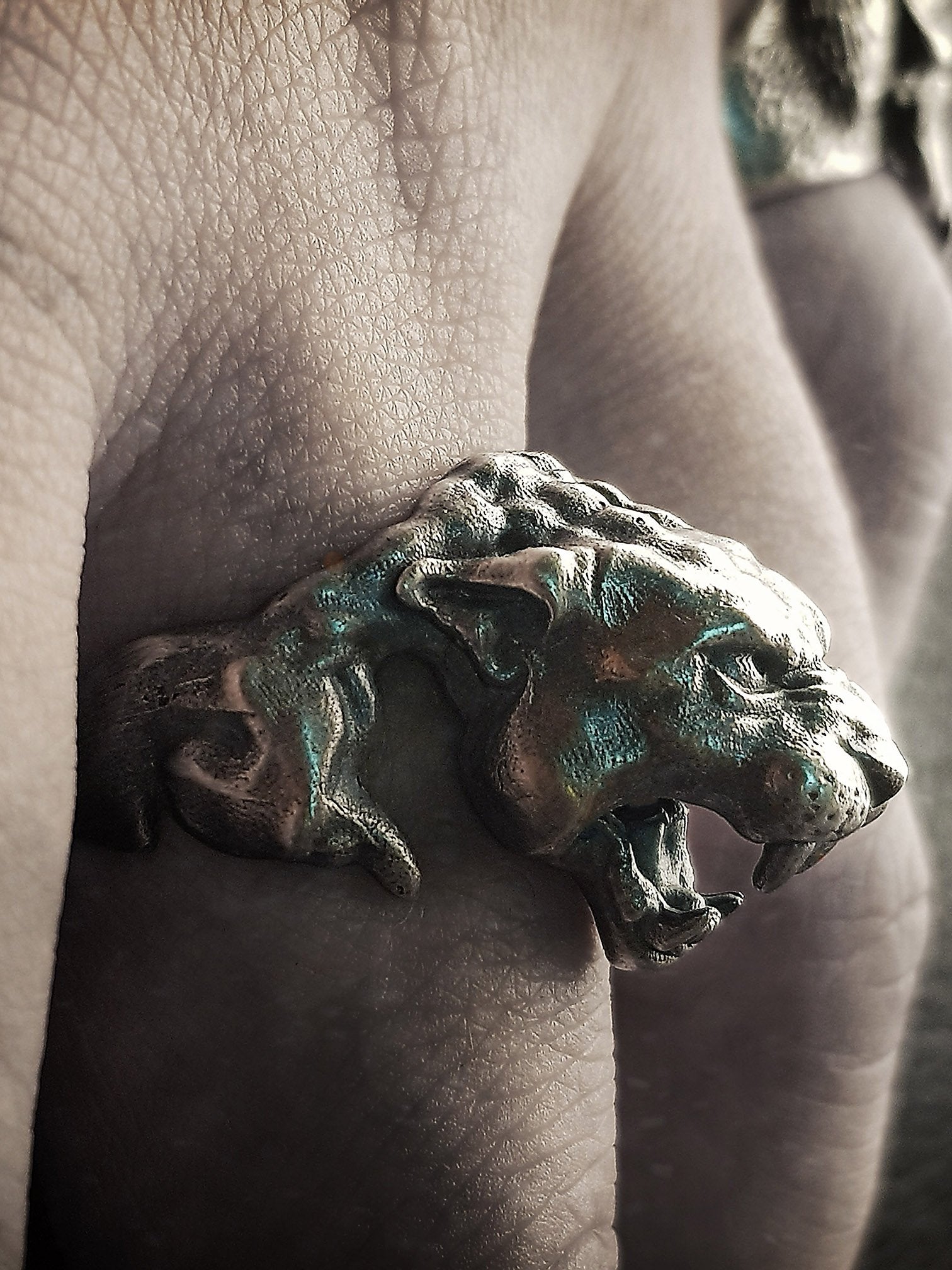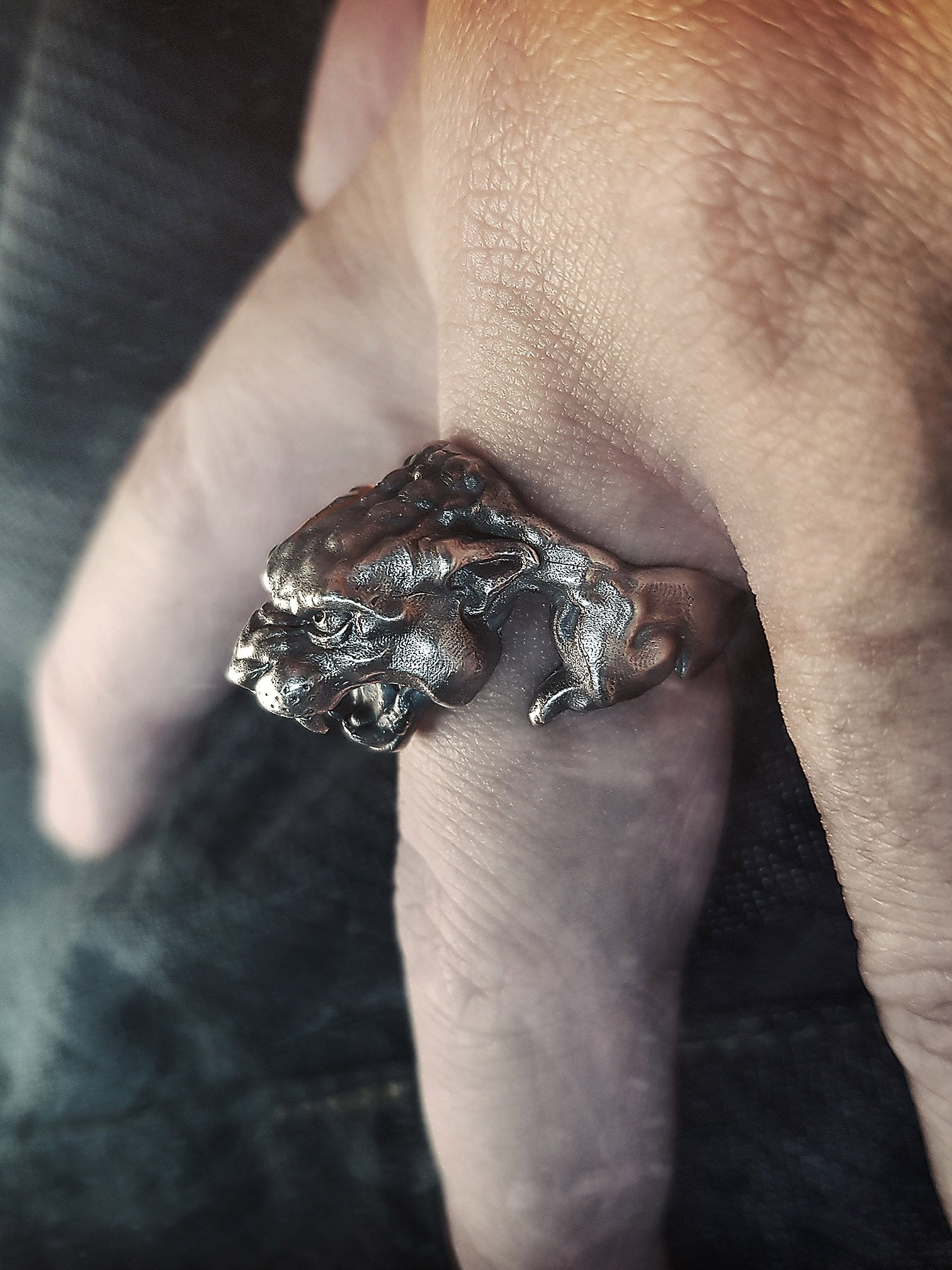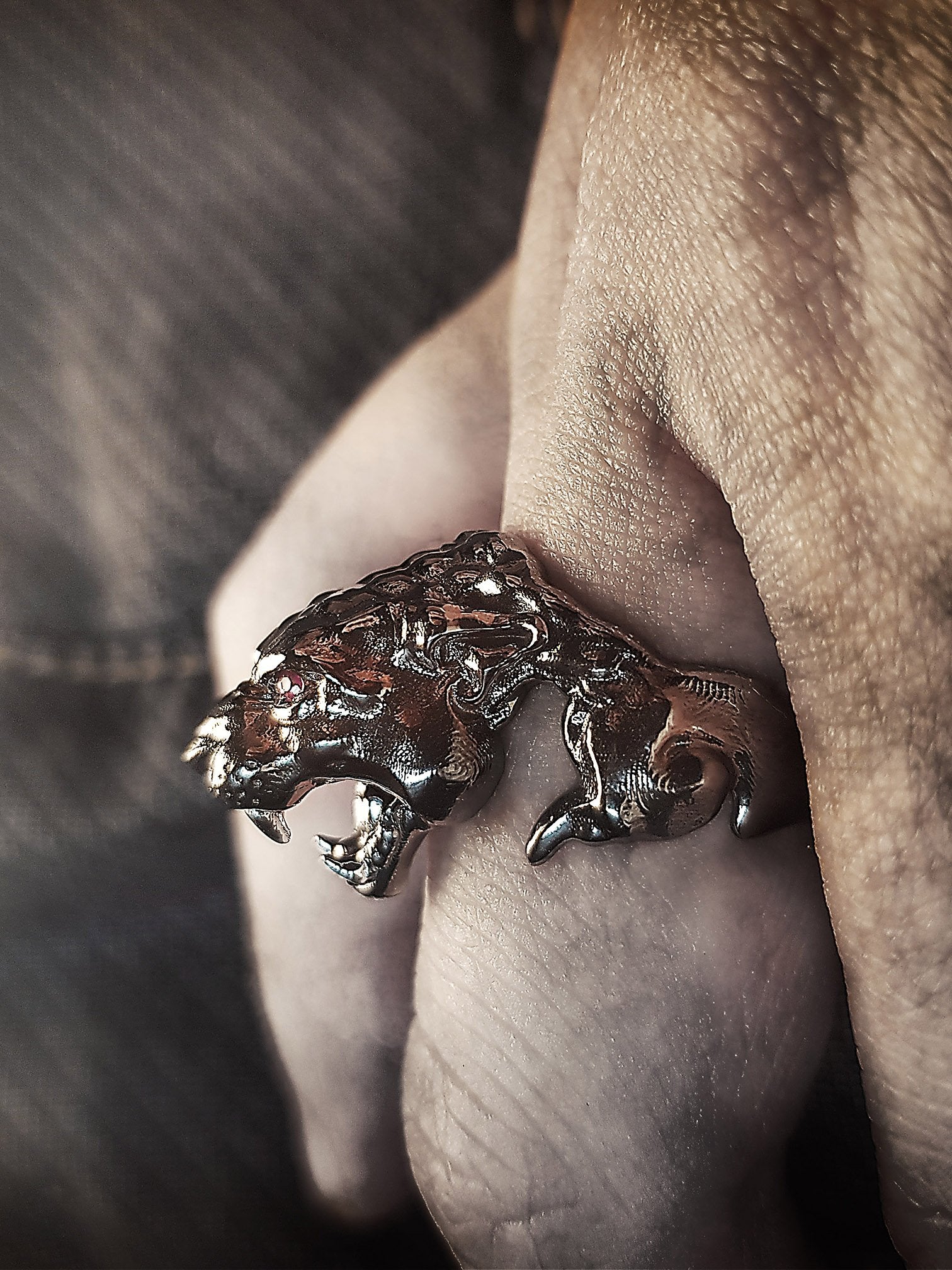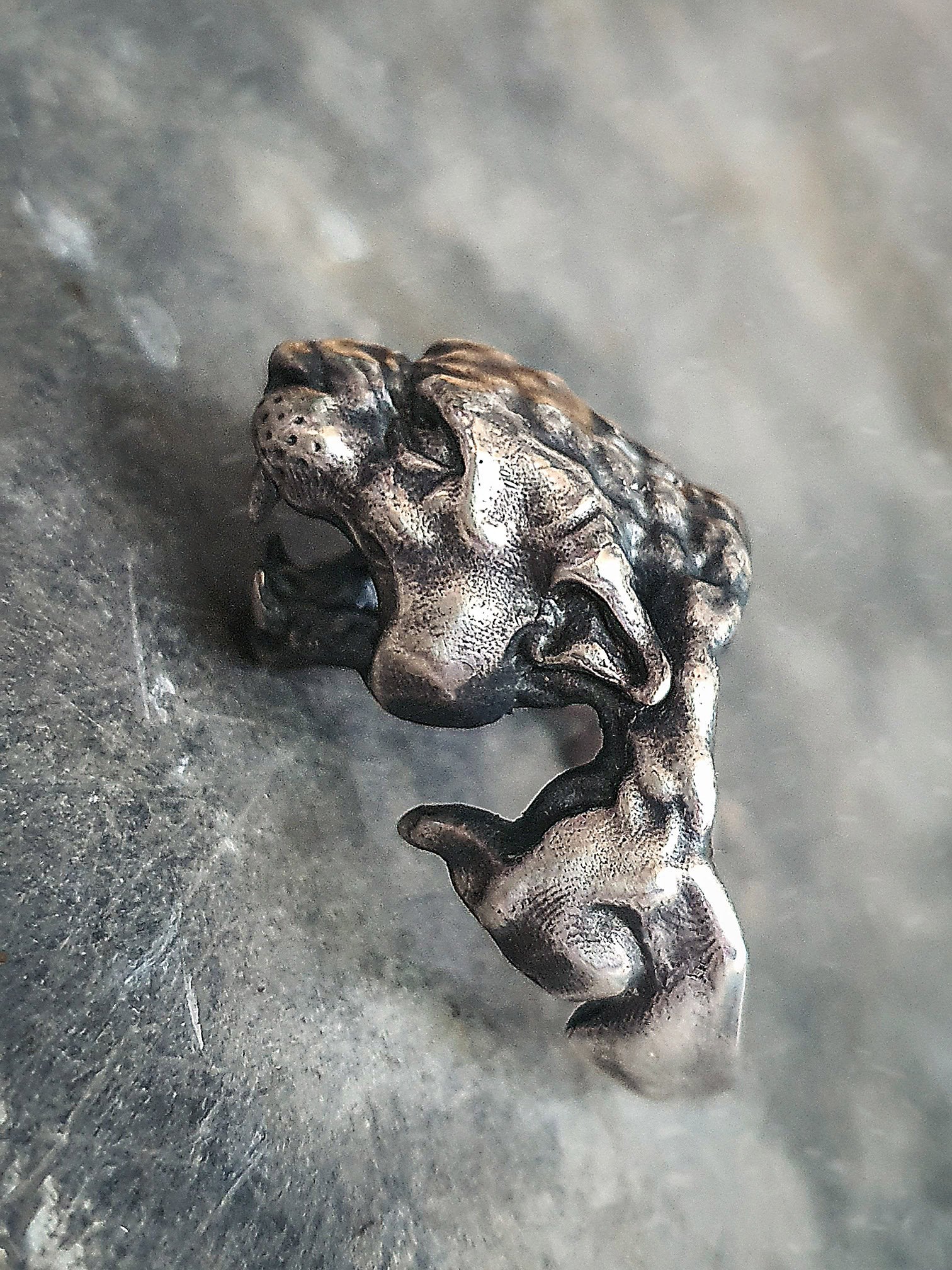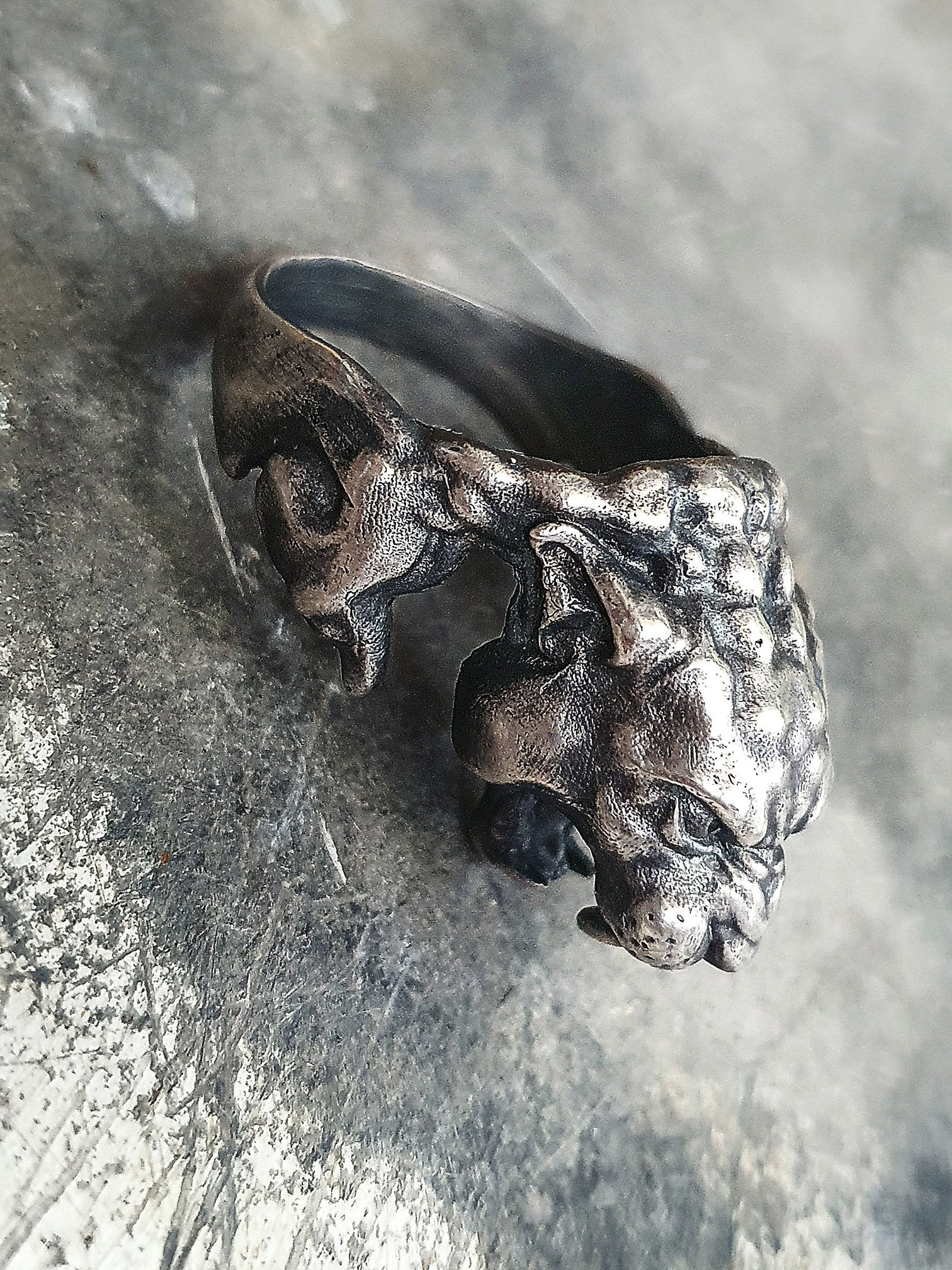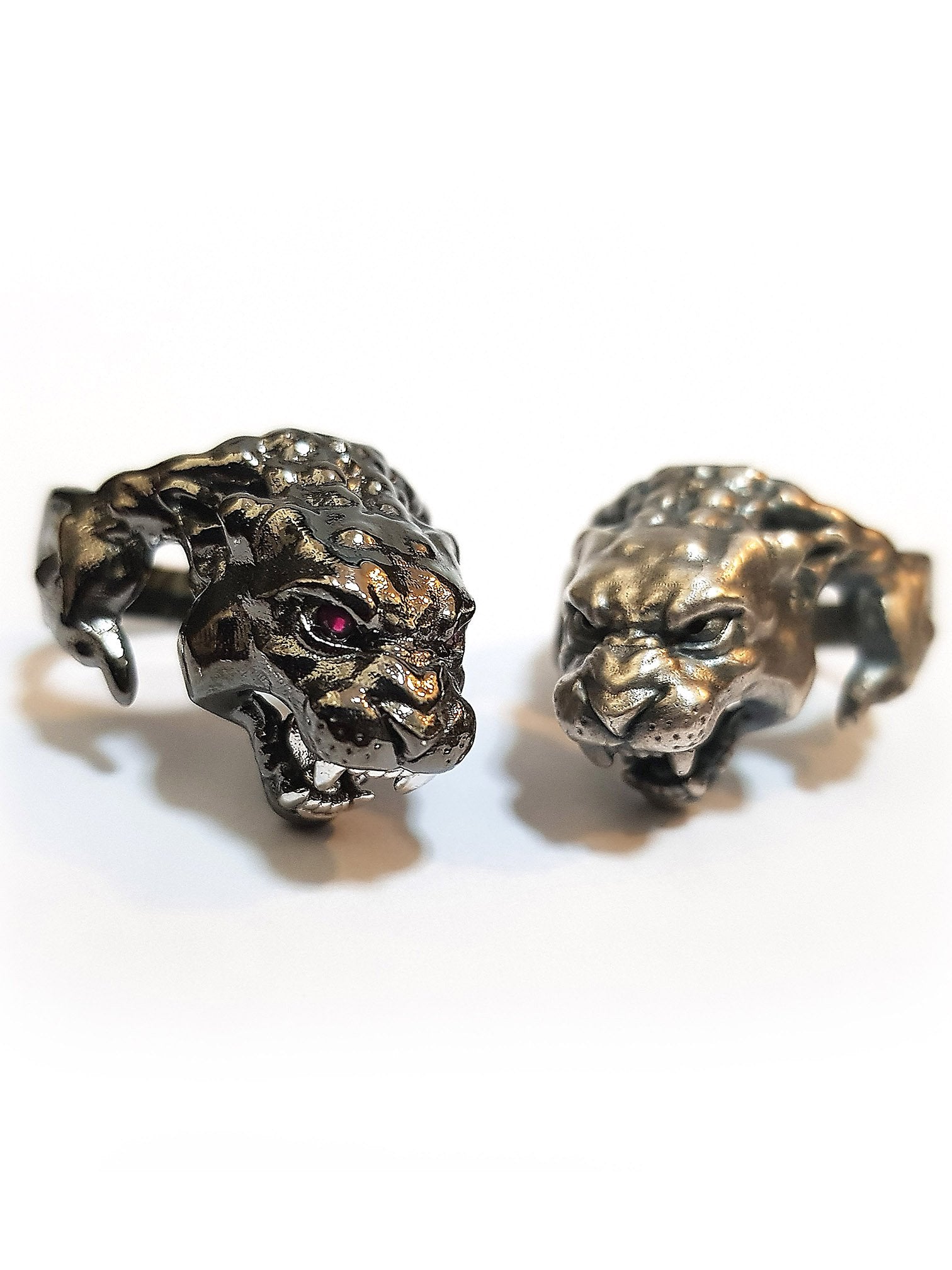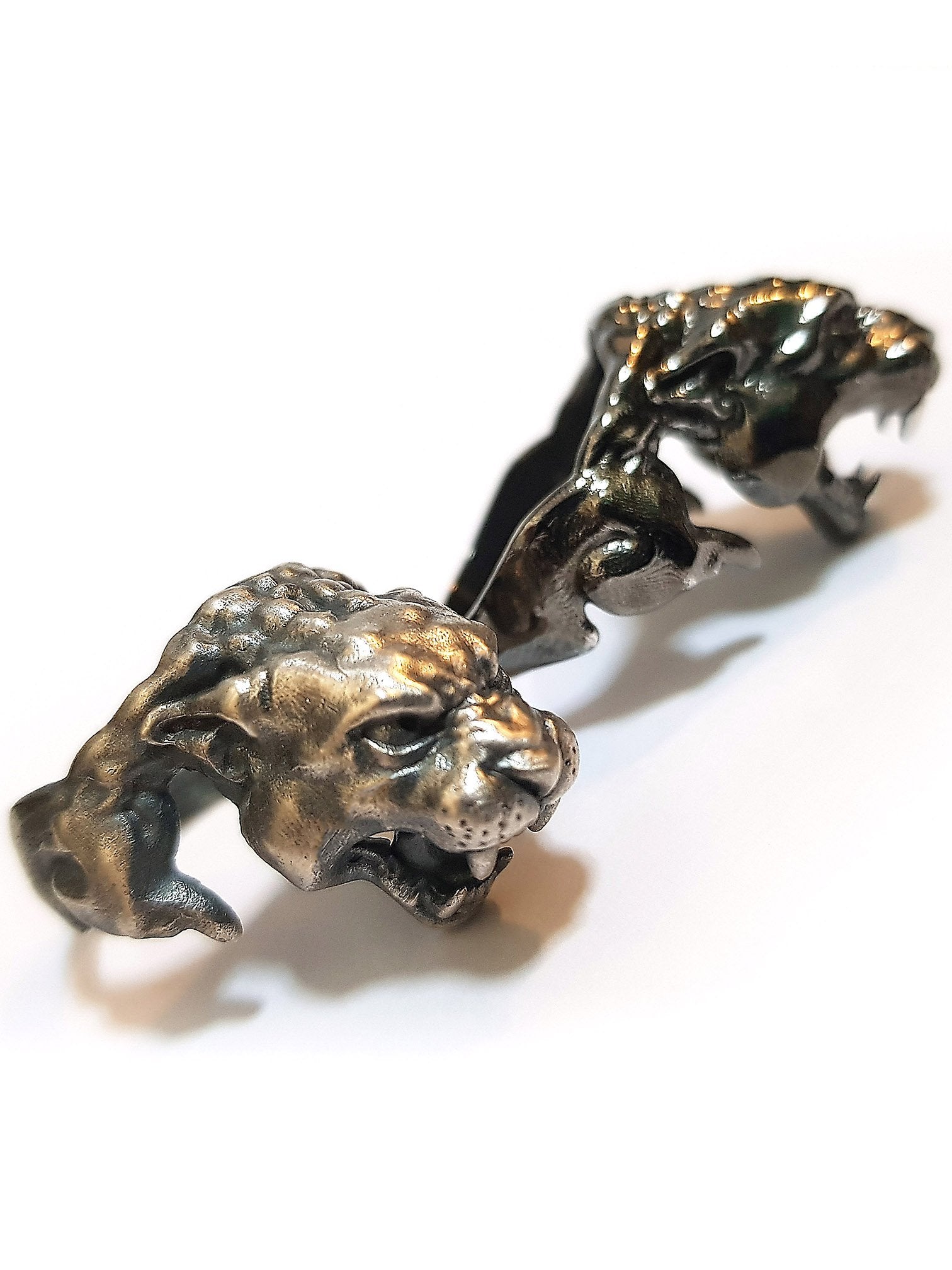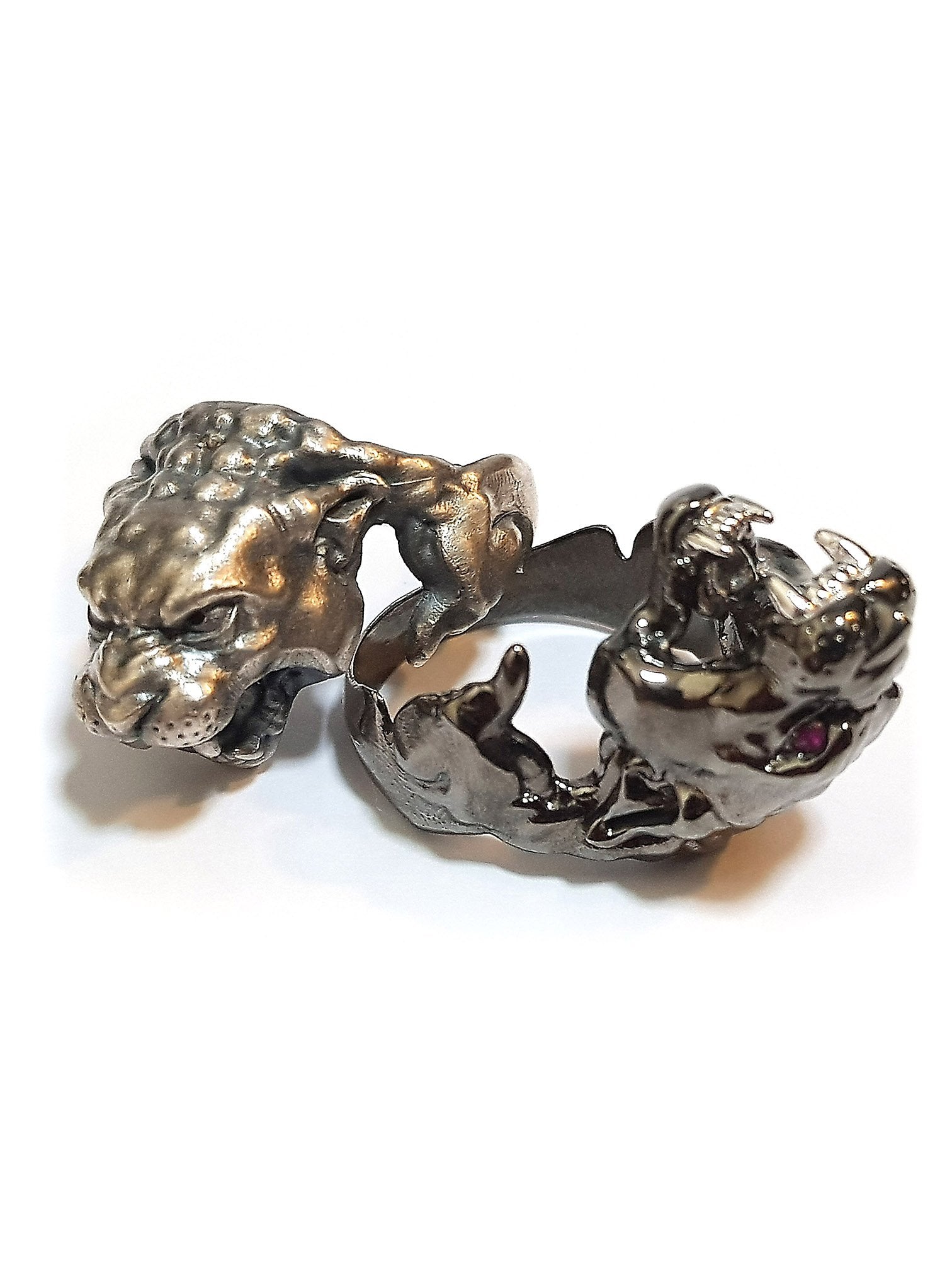 Beast Ring | Jaguar | Black Panther | Puma | Leopard
Description
Never ever mistake her silence for weakness.
Remember that sometimes the air stills, before the onset of a hurricane.
~Nikita Gill 
The Panther ring is a stunning piece of jewelry that showcases the beauty and grace of this magnificent animal. The detailed design of the leopard head is captured in exquisite detail, from the piercing eyes to the contour of the muscle form beneath the skin. The ring is crafted from high-quality materials, ensuring that it is durable and long-lasting. The range of finishes available, including silver and different color gold plating, means that you can choose the one that best suits your personal style. Whether you prefer a bold and striking look or a more understated, elegant style, the Panther ring has you covered.

This ring is popular among both men and women, making it a versatile accessory that can be worn in a variety of ways. If you're looking to make a statement with a bold and striking piece, this Panther ring is sure to become a favorite in your collection. Whether you're an animal lover, a fan of fashion, or simply appreciate beautiful and unique jewelry, the Panther ring is a piece that you won't want to miss. So why wait? Treat yourself or someone special to this beautiful and eye-catching ring today.

Product Variations
1) Antique Silver (with Sterling Silver with Antique finishing)

2) Antique Silver with Eyes (add Red Ruby)🔥🔥🔥👍
3) Black Panther with Eyes (Black Rhodium Plating with Ruby)🔥👍👍👍
🔥 Popular among buyers. 
👍 Recommended by Altejewellers.
We use authentic gemstones. The following can replace Ruby (Red) at no extra cost. Please write a note during checkout to request:
Citrine

 

(Yellow)
Sapphire

 

(Blue)
Emerald

 

(Green)
Quartz

 

(Transparent white)
Spinel

 

(Black)
Pendant Version
For Rings
We use US sizing as standard. If you have problem converting your local sizing, please check with us.  
We are comfortably handle any sizing from 3-15. If any rings your are interested listed do not offer the sizing you need, you can write in to check with us. 
If you do not know your sizing, we recommend you visit your local jewelry store to get your sizing. But if it is not a variable option, you can DIY by using the following method.
Once you trace your size, place the paper strip against a ruler to measure.
During checkout, you can forward your reading (preferably in mm) so we can convert for you. 
We provide 1 time free ring size adjustment for our products. You just need to send back the item and we will re-adjust for you.  
For Bracelet
Same method as above, but instead of fingers, you measure the most narrow part of your wrist. For wrist, generally we are using inches instead. During purchase, select your correct wrist size measurement. If your wrist is slightly bigger then the sizing given. Choose the next bigger size. 
Example:
- if your wrist is 7 inches, choose 7 inches as your wrist size.
- if your wrist is 8.5 inches, choose 9 inches as your wrist size.
- if you are 9 1/4 inches, choose 10 inches as your wrist size.

Please write to us if you are not sure.