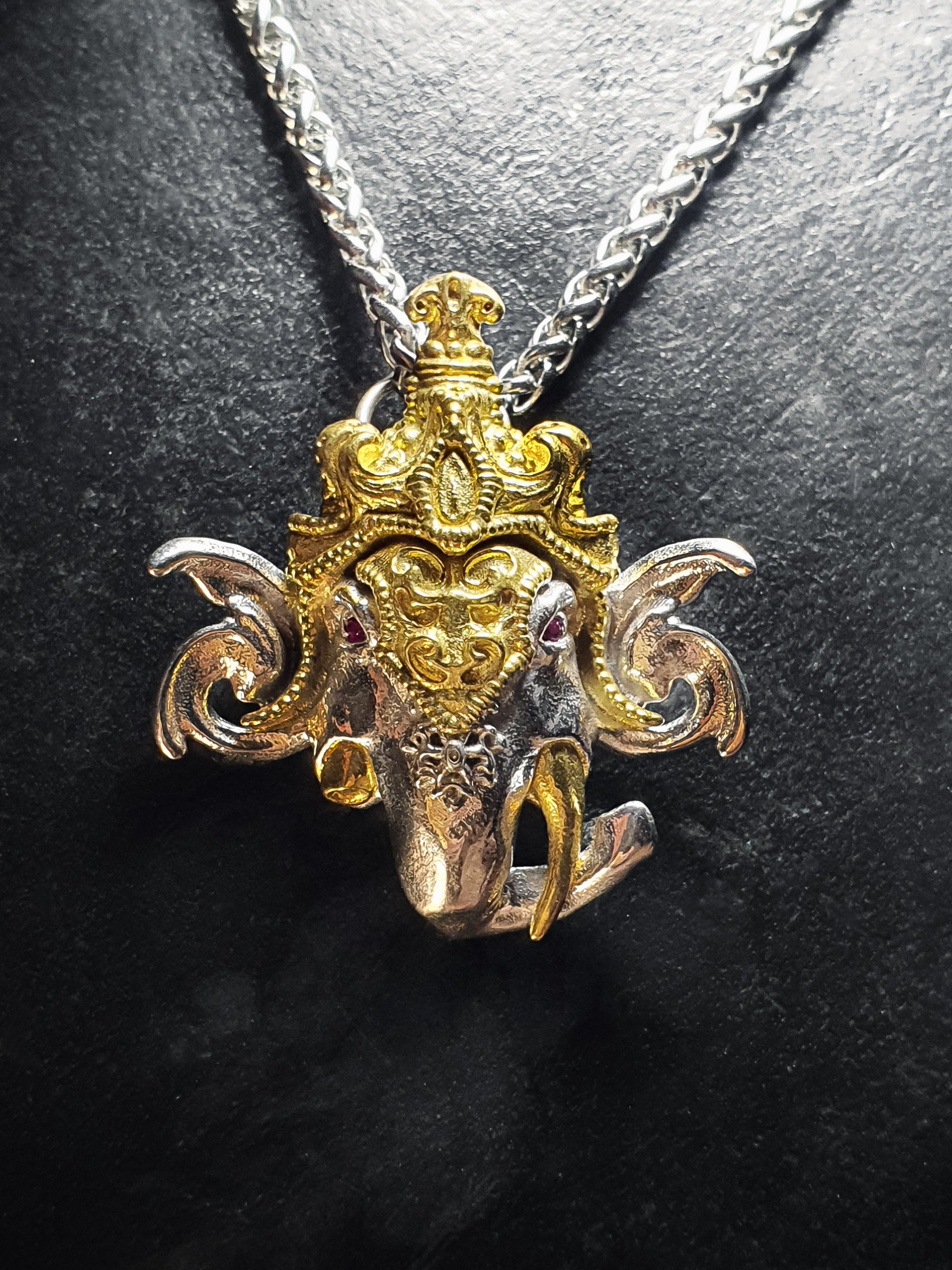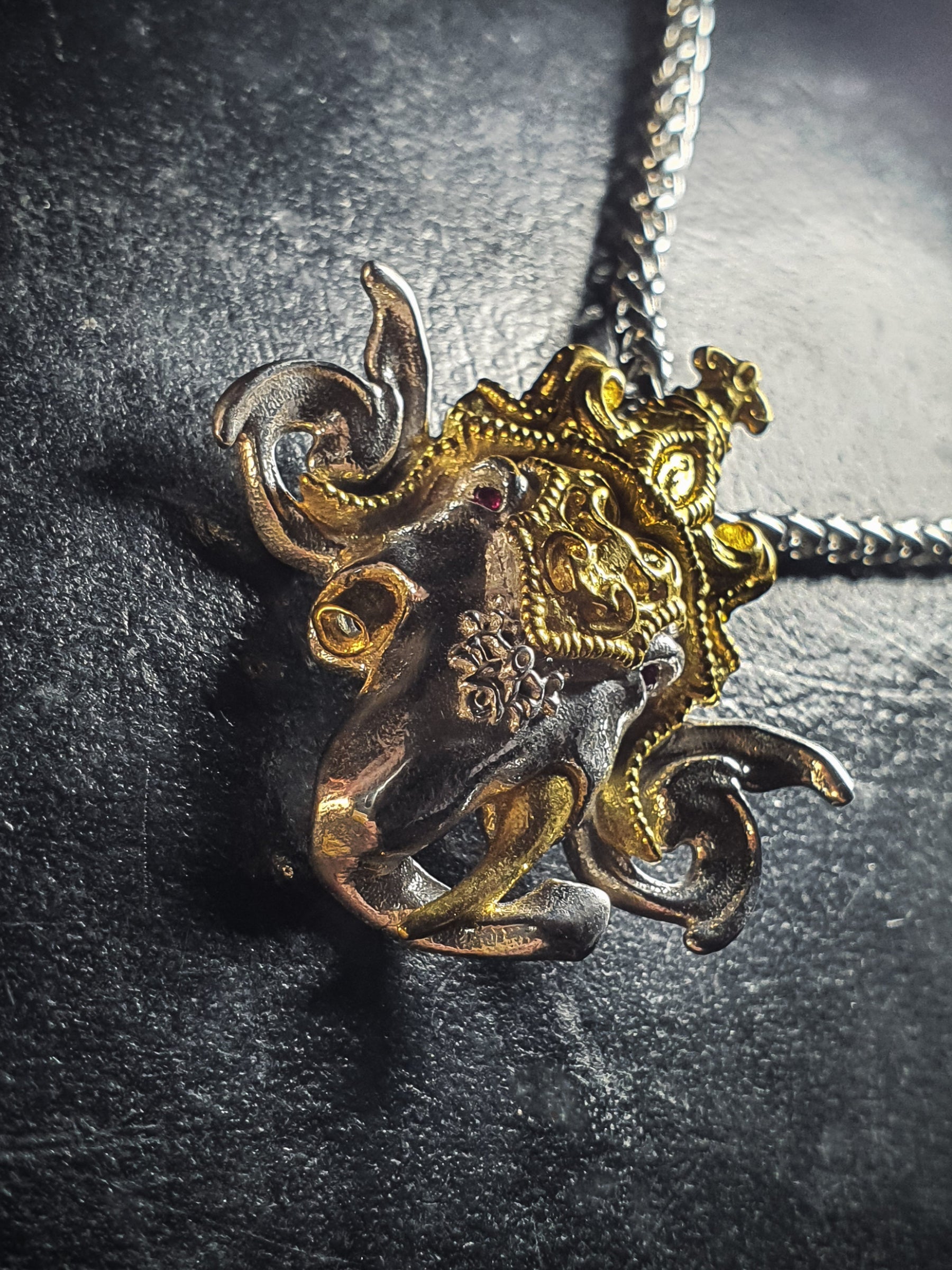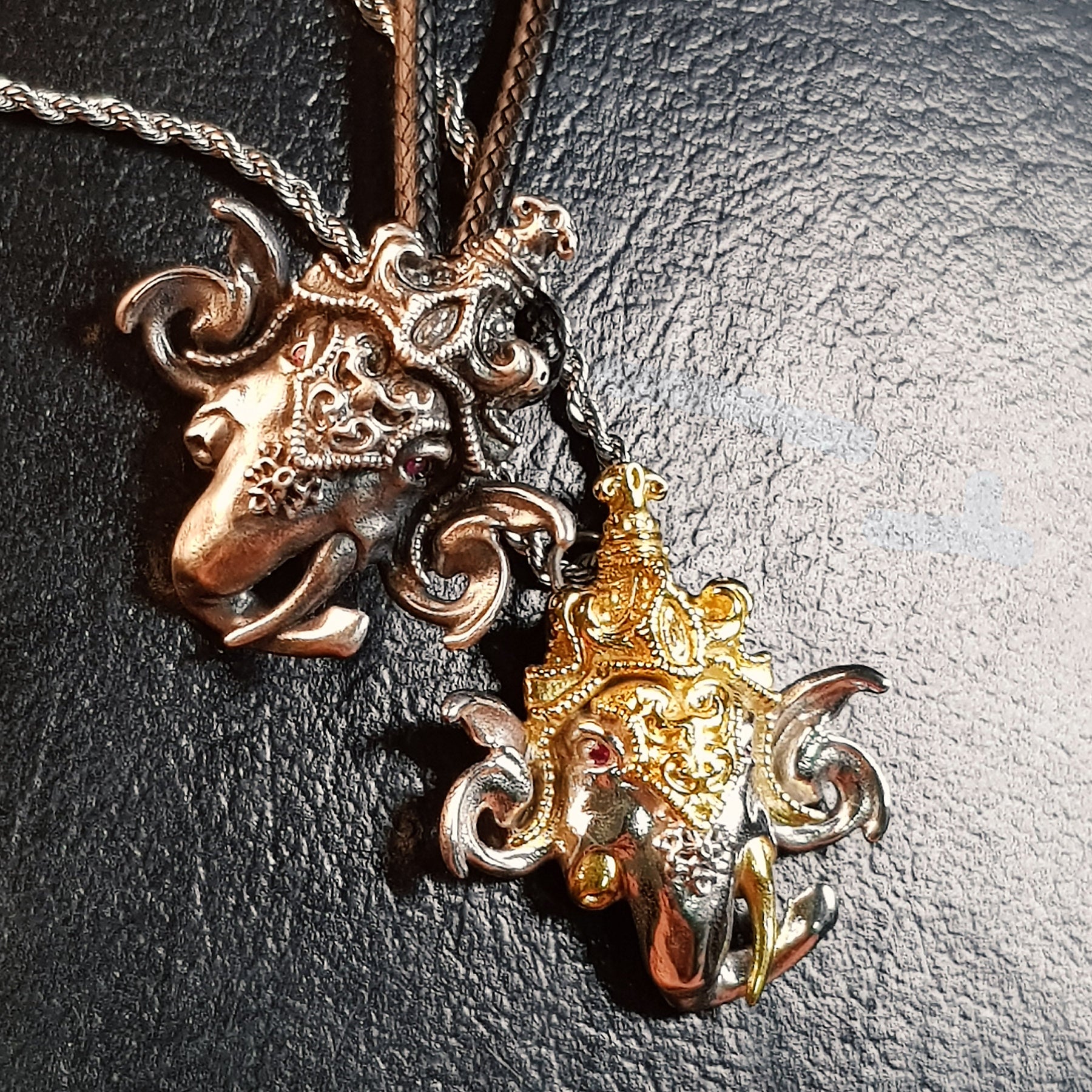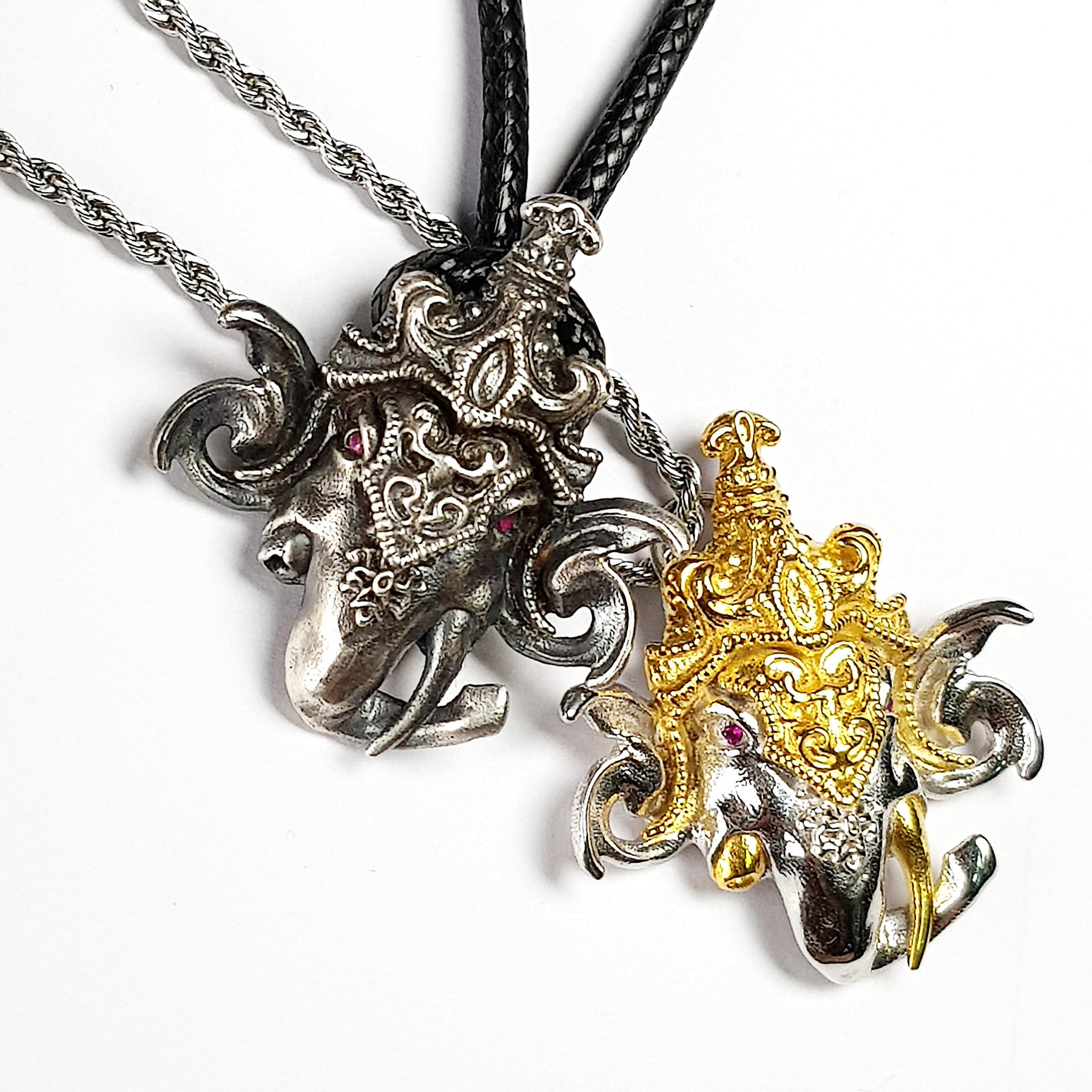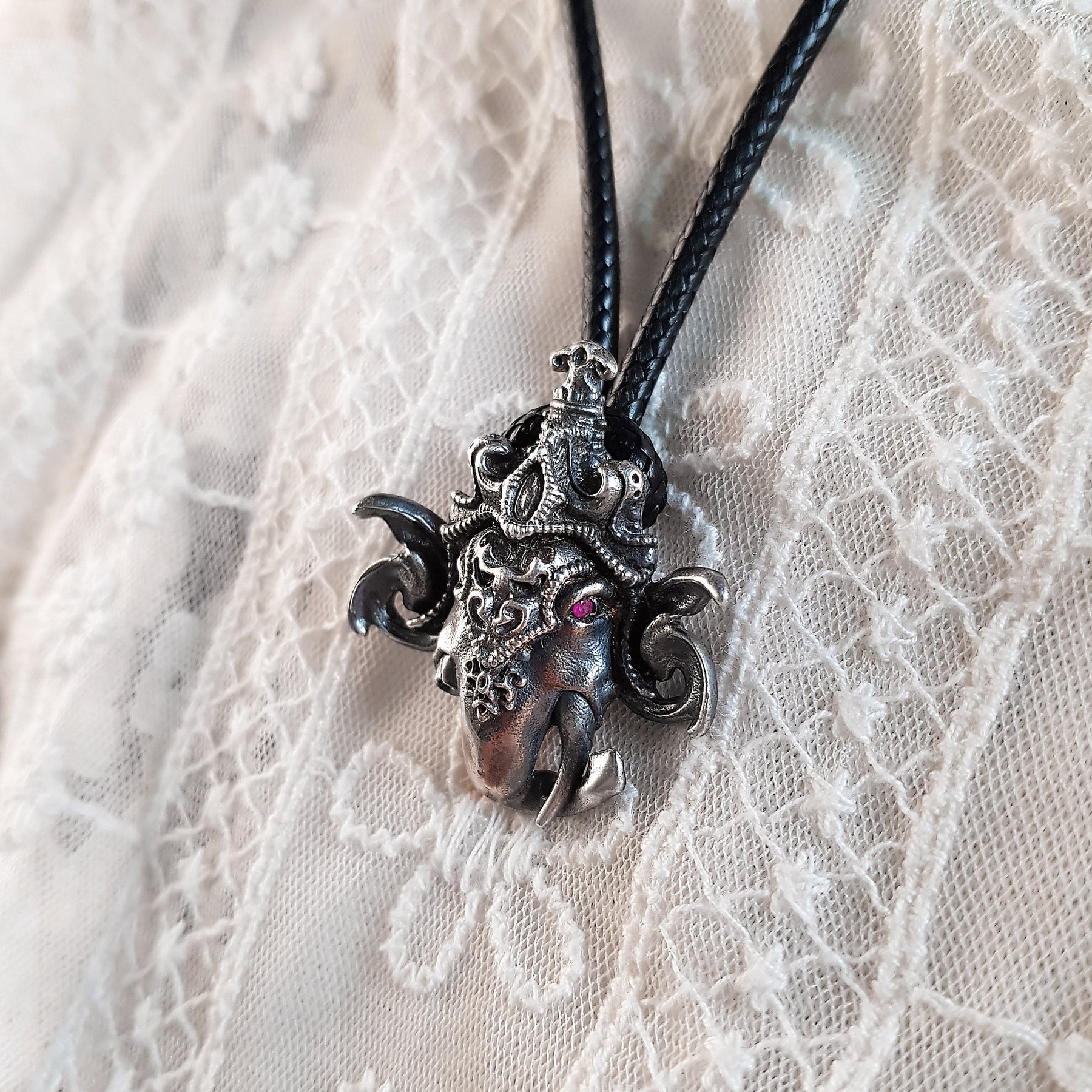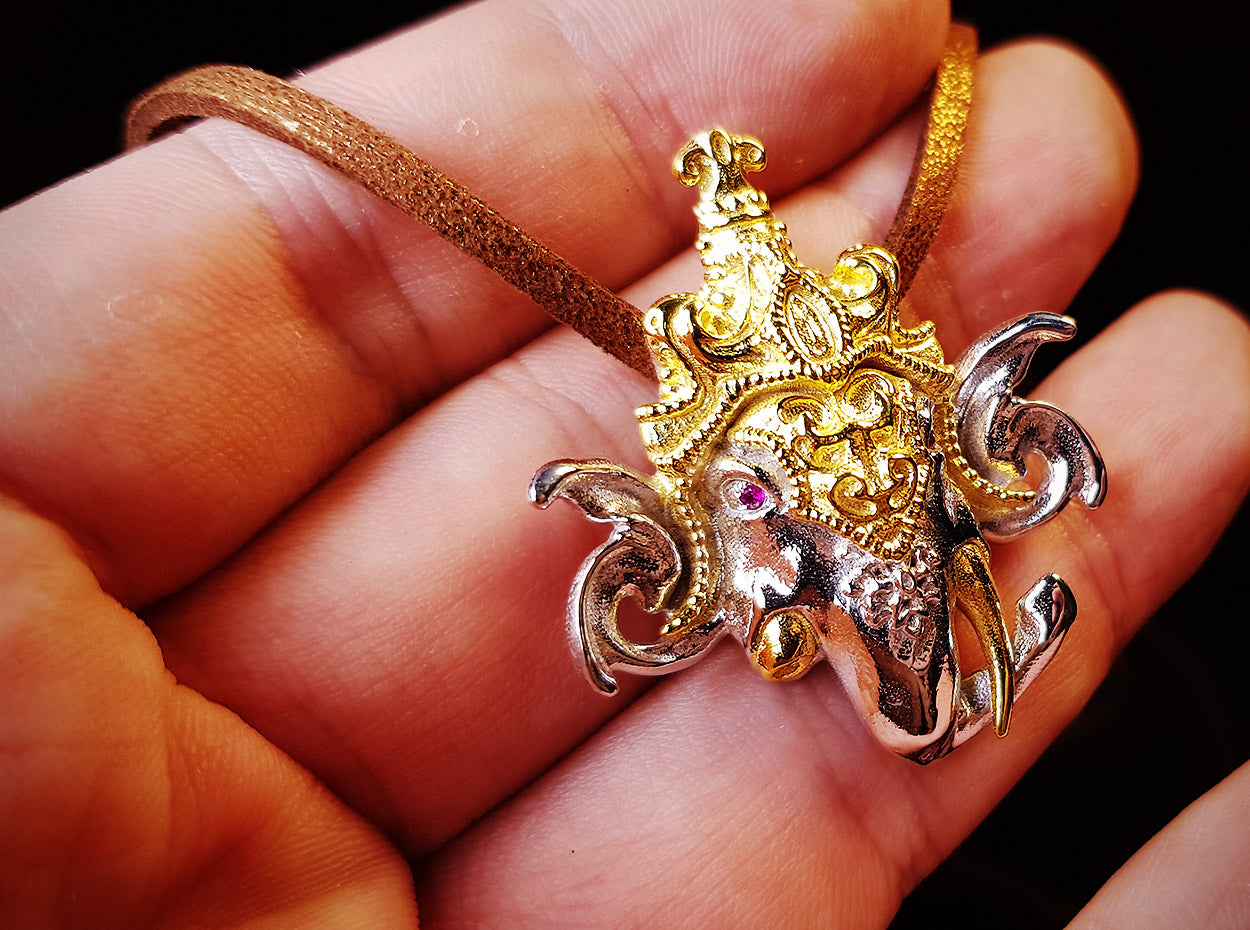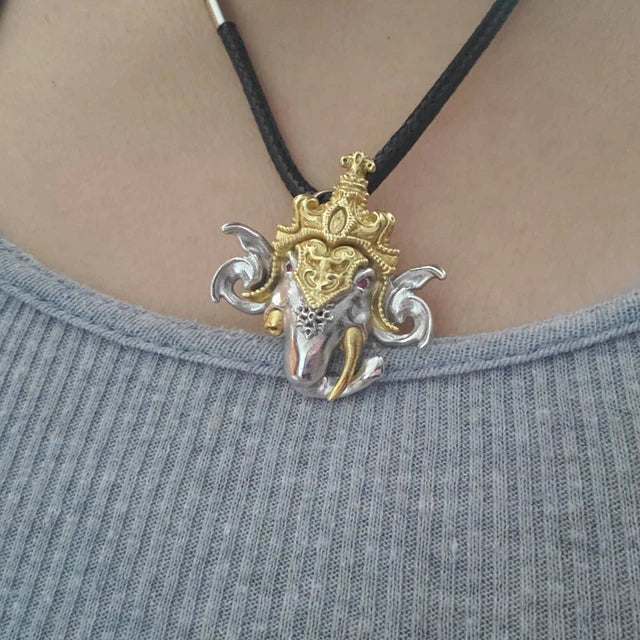 Decorative Lord Ganesha Head 925 Silver Pendant
Description
This magnificent Lord Ganesha pendant is an exceptional piece of jewelry that is sure to grab attention with its rich detail and lifelike design. Standing at a height of 4 cm and weighing approximately 13g, this pendant is a true work of art.

Lord Ganesha, also known as the elephant-headed Hindu god, is one of the most revered and respected deities in Hinduism. He is the patron of arts and sciences, and is also known as the remover of obstacles and the god of wisdom. This pendant, with its intricate and detailed design, perfectly captures the essence of Lord Ganesha and his powerful symbolism.

Whether you're a devout Hindu, or simply appreciate the beauty of Eastern spirituality, or a yoga practitioner, this Lord Ganesha pendant is sure to make a statement. Its size and weight make it an ideal accessory for layering with other necklaces or for wearing on its own. So why wait? Start your own collection of spiritual jewelry today with this breathtaking piece!



Product Variations
1) Antique Silver (Sterling Silver with Oxidized finishing)
2) Antique Silver with Eyes (Red Rubies)
3) Gold Plated with Eyes (Yellow and White Gold Plating with Red Rubies)
4) 18K Gold (18K Solid Gold )
5) 18K Gold with Eyes (add Red Rubies)
We can change the gemstones to the following without additional cost, just mention during checkout which one you prefer.
1) Citrine (Yellow)
2) Hydrothermal Sapphire (Blue)
3) Emerald (Green)
4) Rock Crystal (Transparent white)
5) Spinel (Black)
For Rings
We use US sizing as standard. If you have problem converting your local sizing, please check with us.  
We are comfortably handle any sizing from 3-15. If any rings your are interested listed do not offer the sizing you need, you can write in to check with us. 
If you do not know your sizing, we recommend you visit your local jewelry store to get your sizing. But if it is not a variable option, you can DIY by using the following method.
Once you trace your size, place the paper strip against a ruler to measure.
During checkout, you can forward your reading (preferably in mm) so we can convert for you. 
We provide 1 time free ring size adjustment for our products. You just need to send back the item and we will re-adjust for you.  
For Bracelet
Same method as above, but instead of fingers, you measure the most narrow part of your wrist. For wrist, generally we are using inches instead. During purchase, select your correct wrist size measurement. If your wrist is slightly bigger then the sizing given. Choose the next bigger size. 
Example:
- if your wrist is 7 inches, choose 7 inches as your wrist size.
- if your wrist is 8.5 inches, choose 9 inches as your wrist size.
- if you are 9 1/4 inches, choose 10 inches as your wrist size.

Please write to us if you are not sure.