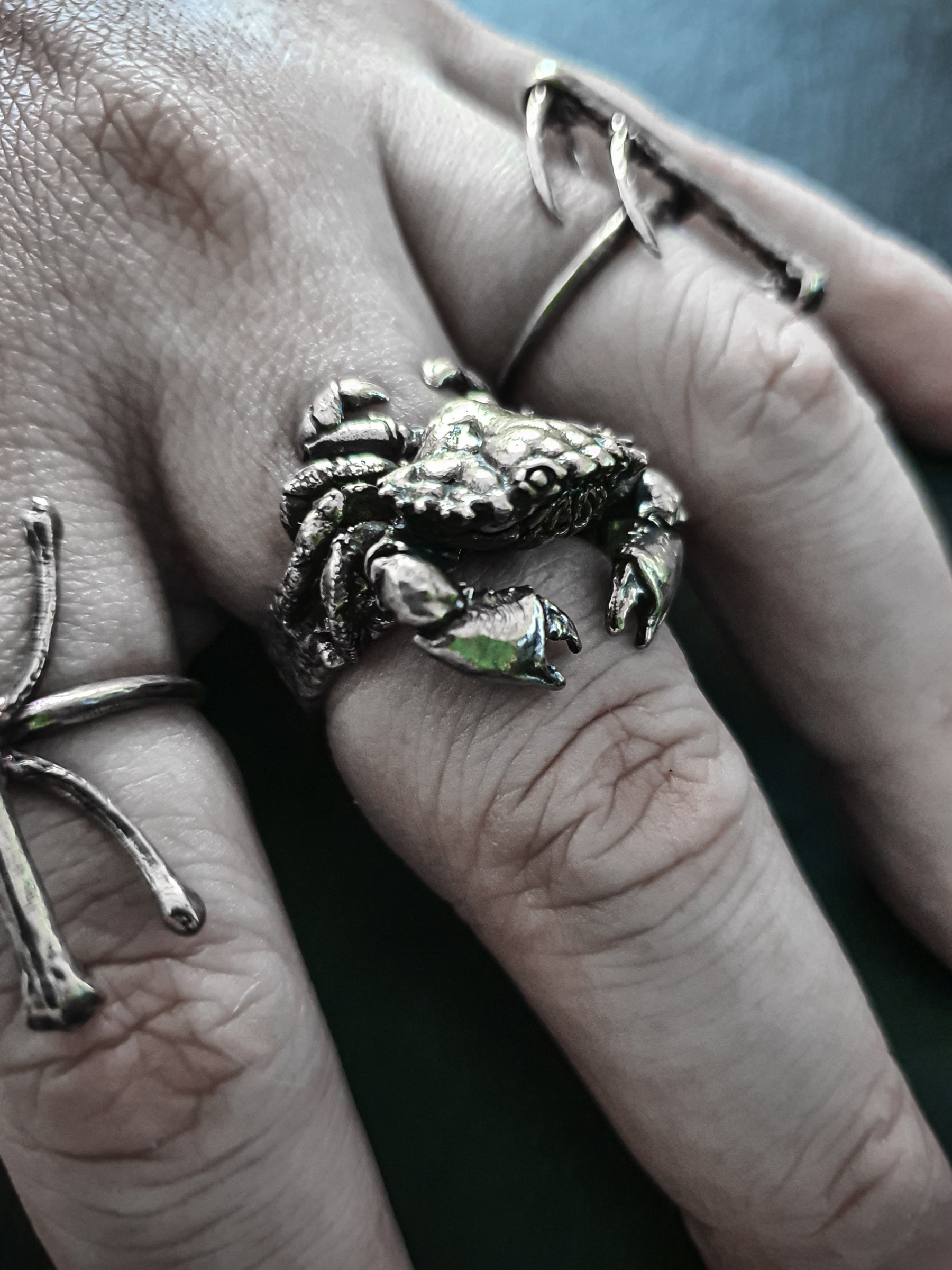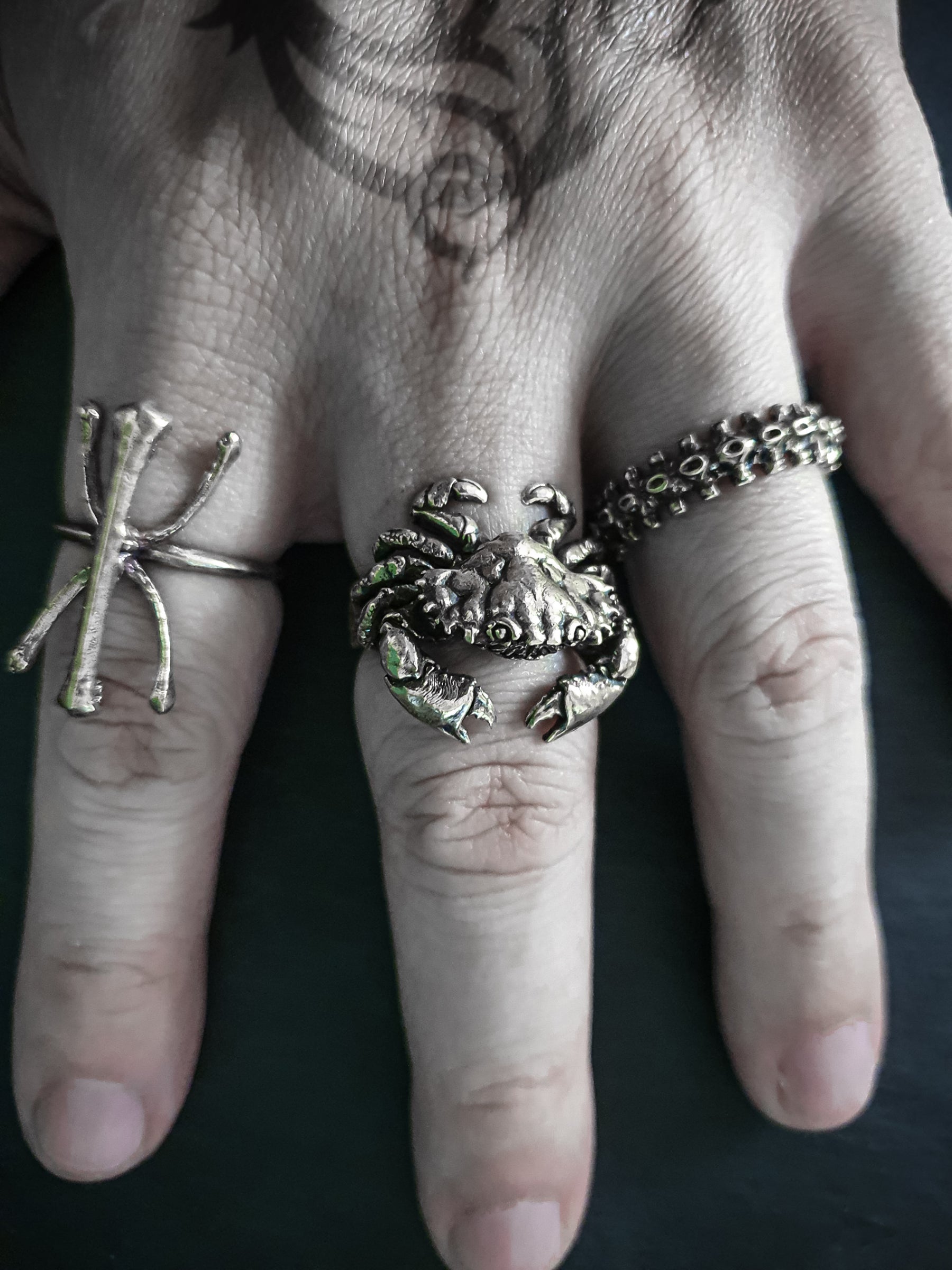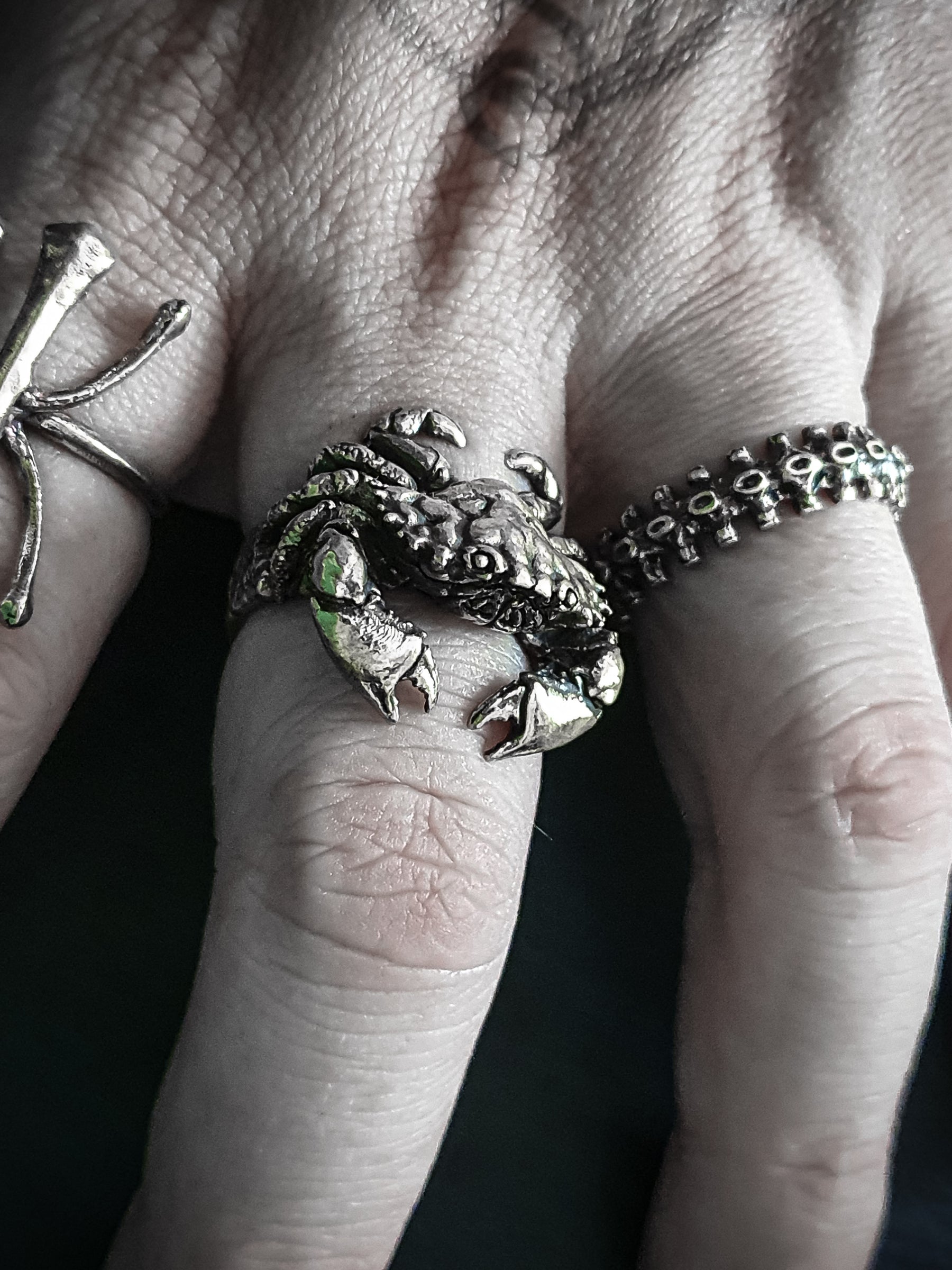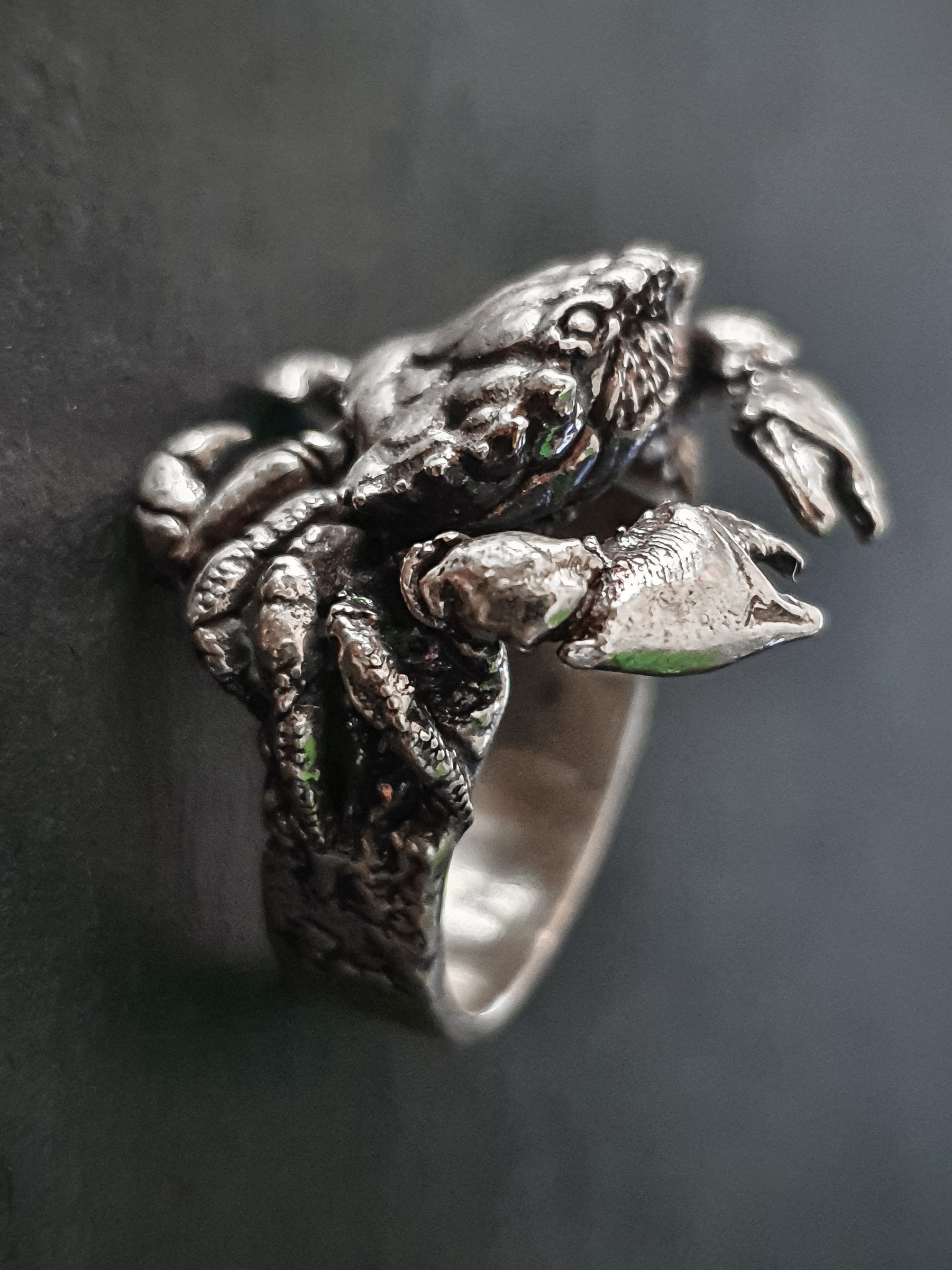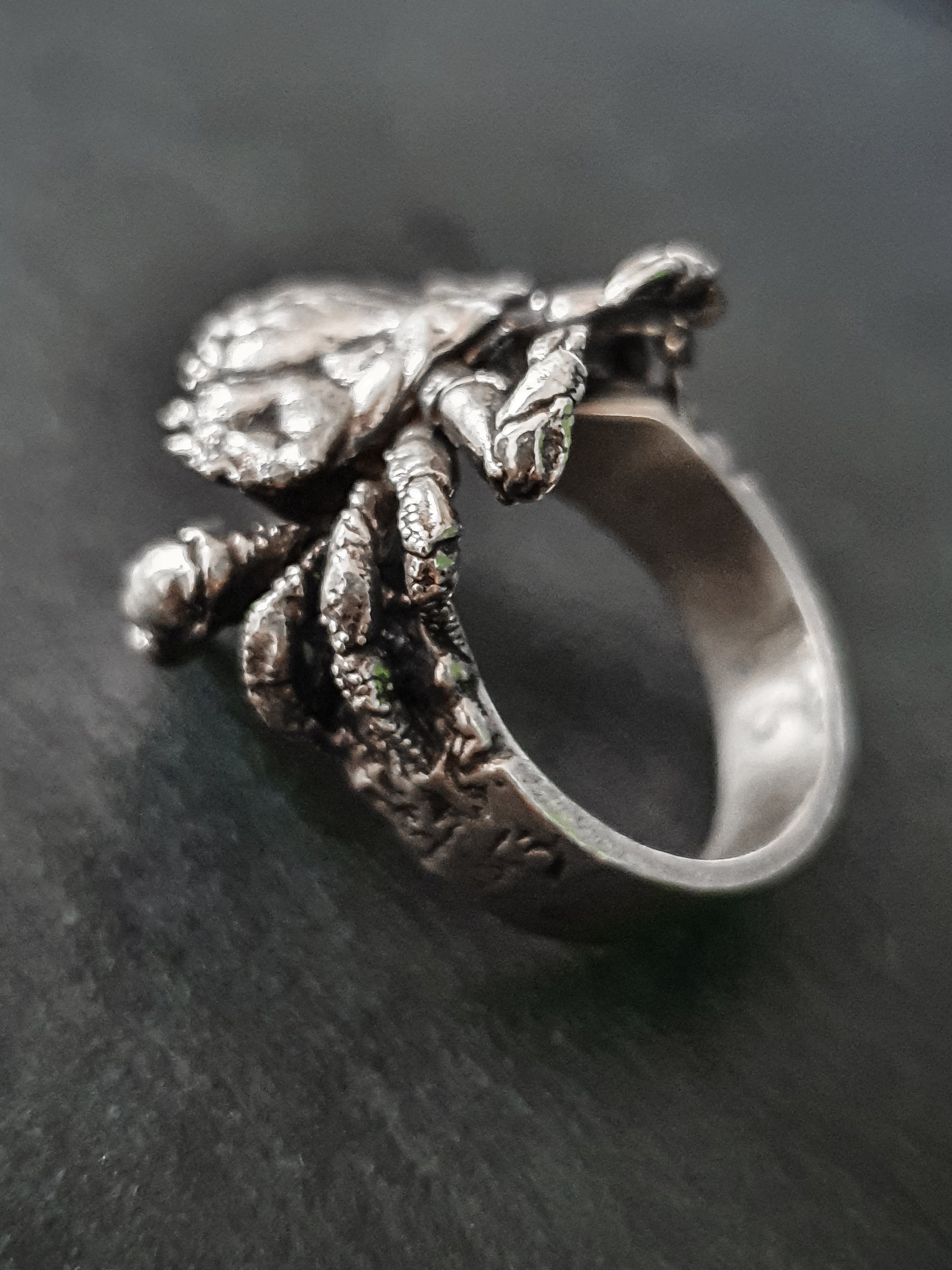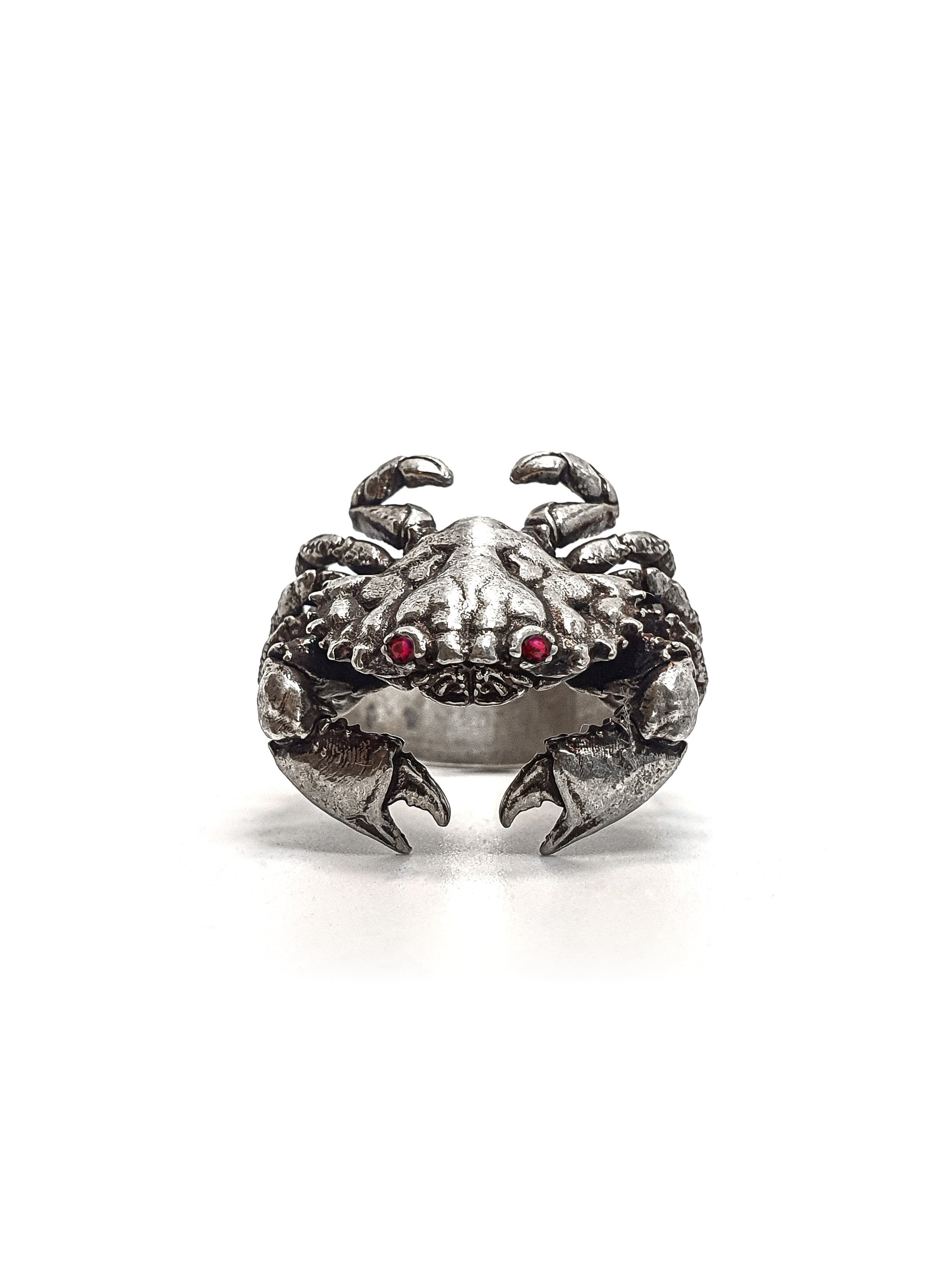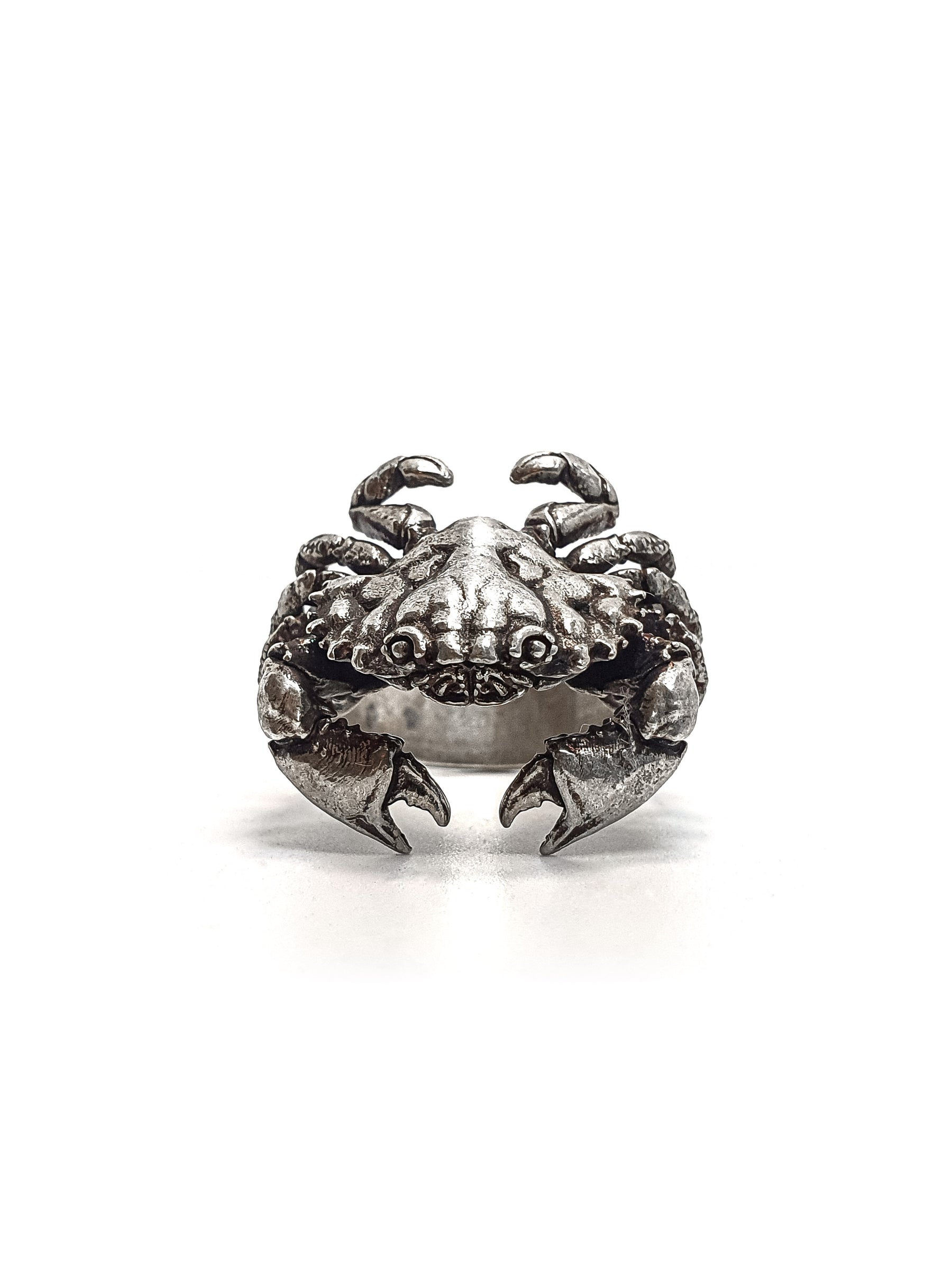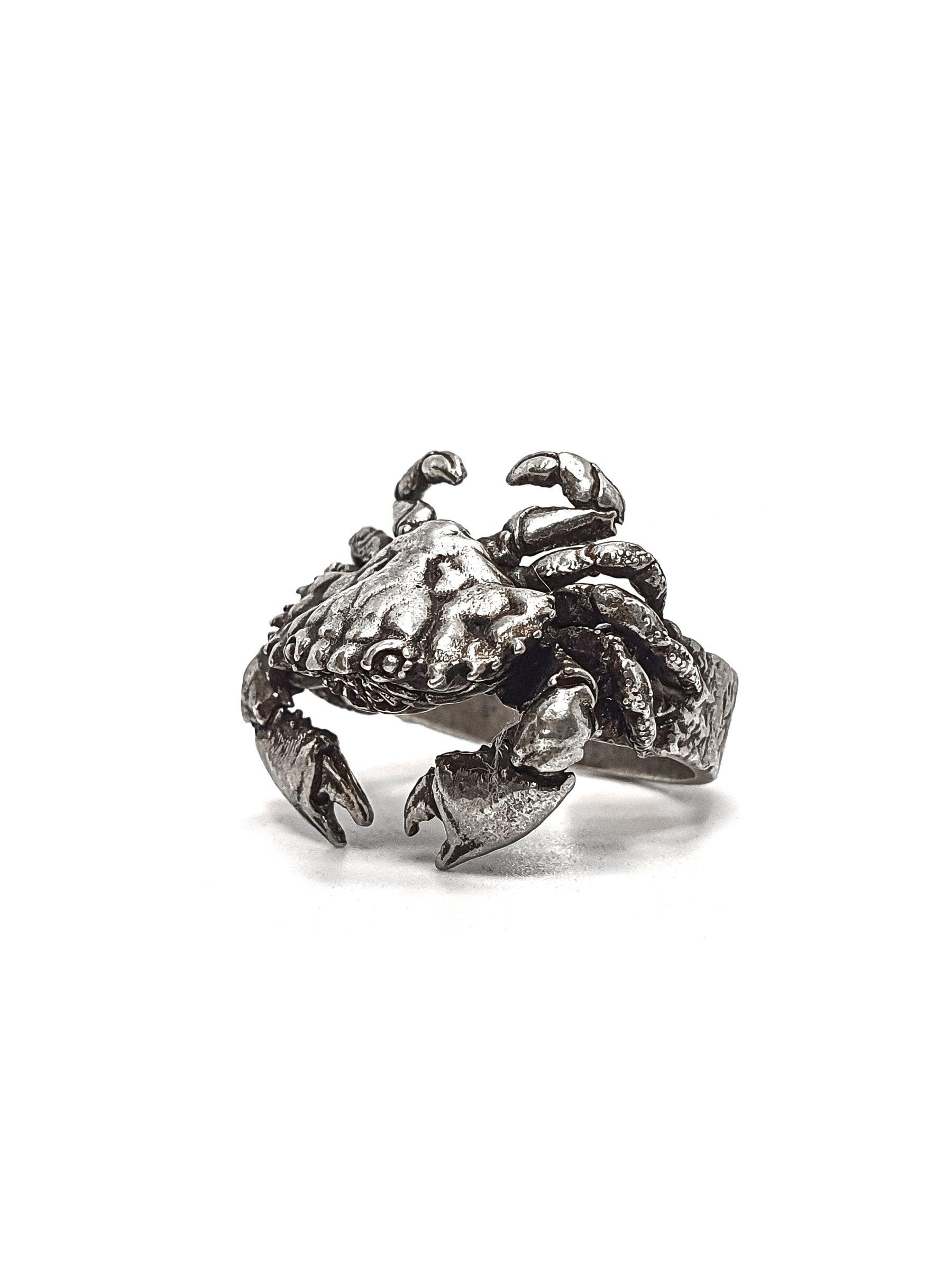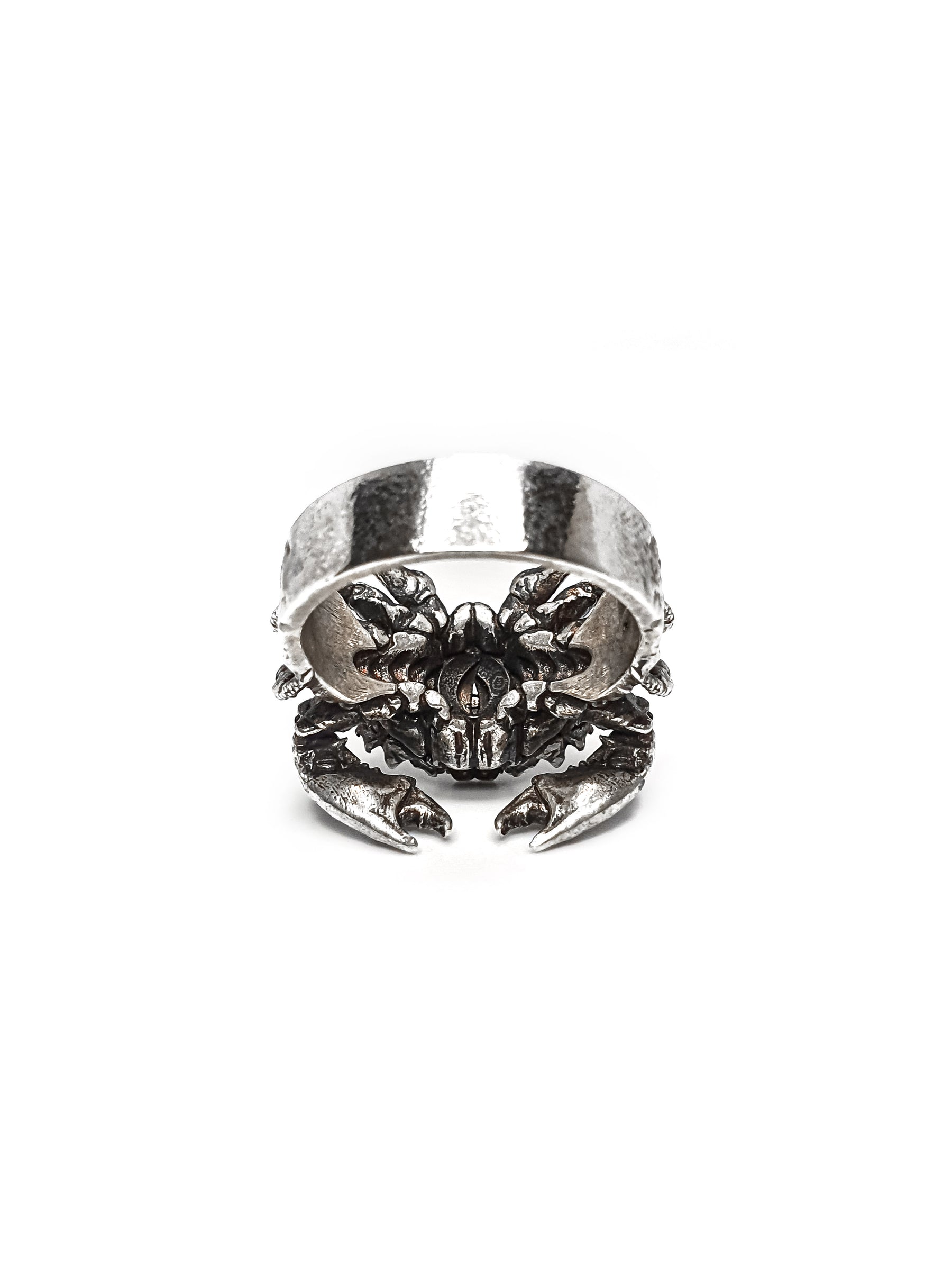 Beast Ring | Crab Cancer zodiac
Introducing the Realistic Crab Zodiac Cancer Silver Ring, a stunning piece of jewelry capturing the essence of the Cancer zodiac sign. Made from high-quality sterling silver, it features a lifelike crab design with intricate details. This comfortable and adjustable ring is a perfect accessory for everyday wear or special occasions. Celebrate your astrological identity with this elegant and symbolic piece.


Product Variations:
1) Antique Silver (Sterling Silver with Oxidized finishing)
2) Antique Silver + Eyes (Red Rubies)
3) Black Crab with Eye (Black Rodium Plating with Red Rubies)
We can change the gemstones to the following without additional cost, just mention during checkout which one you prefer.
1) Citrine (Yellow)
2) Hydrothermal Sapphire (Blue)
3) Emerald (Green)
4) Rock Crystal (Transparent white)
5) Spinel (Black)
For Rings
We use US sizing as standard. If you have problem converting your local sizing, please check with us.  
We are comfortably handle any sizing from 3-15. If any rings your are interested listed do not offer the sizing you need, you can write in to check with us. 
If you do not know your sizing, we recommend you visit your local jewelry store to get your sizing. But if it is not a variable option, you can DIY by using the following method.
Once you trace your size, place the paper strip against a ruler to measure.
During checkout, you can forward your reading (preferably in mm) so we can convert for you. 
We provide 1 time free ring size adjustment for our products. You just need to send back the item and we will re-adjust for you.  
For Bracelet
Same method as above, but instead of fingers, you measure the most narrow part of your wrist. For wrist, generally we are using inches instead. During purchase, select your correct wrist size measurement. If your wrist is slightly bigger then the sizing given. Choose the next bigger size. 
Example:
- if your wrist is 7 inches, choose 7 inches as your wrist size.
- if your wrist is 8.5 inches, choose 9 inches as your wrist size.
- if you are 9 1/4 inches, choose 10 inches as your wrist size.

Please write to us if you are not sure.