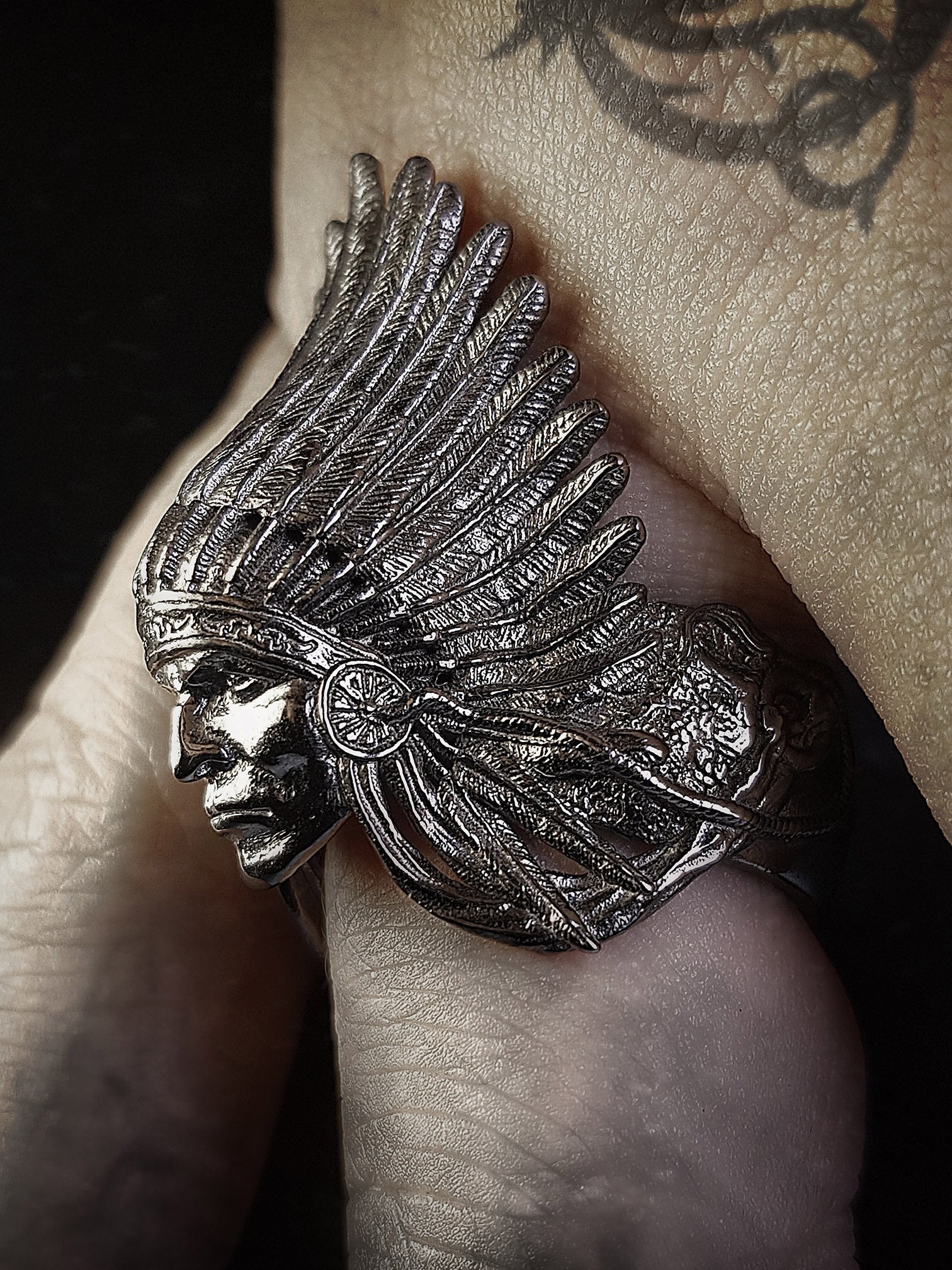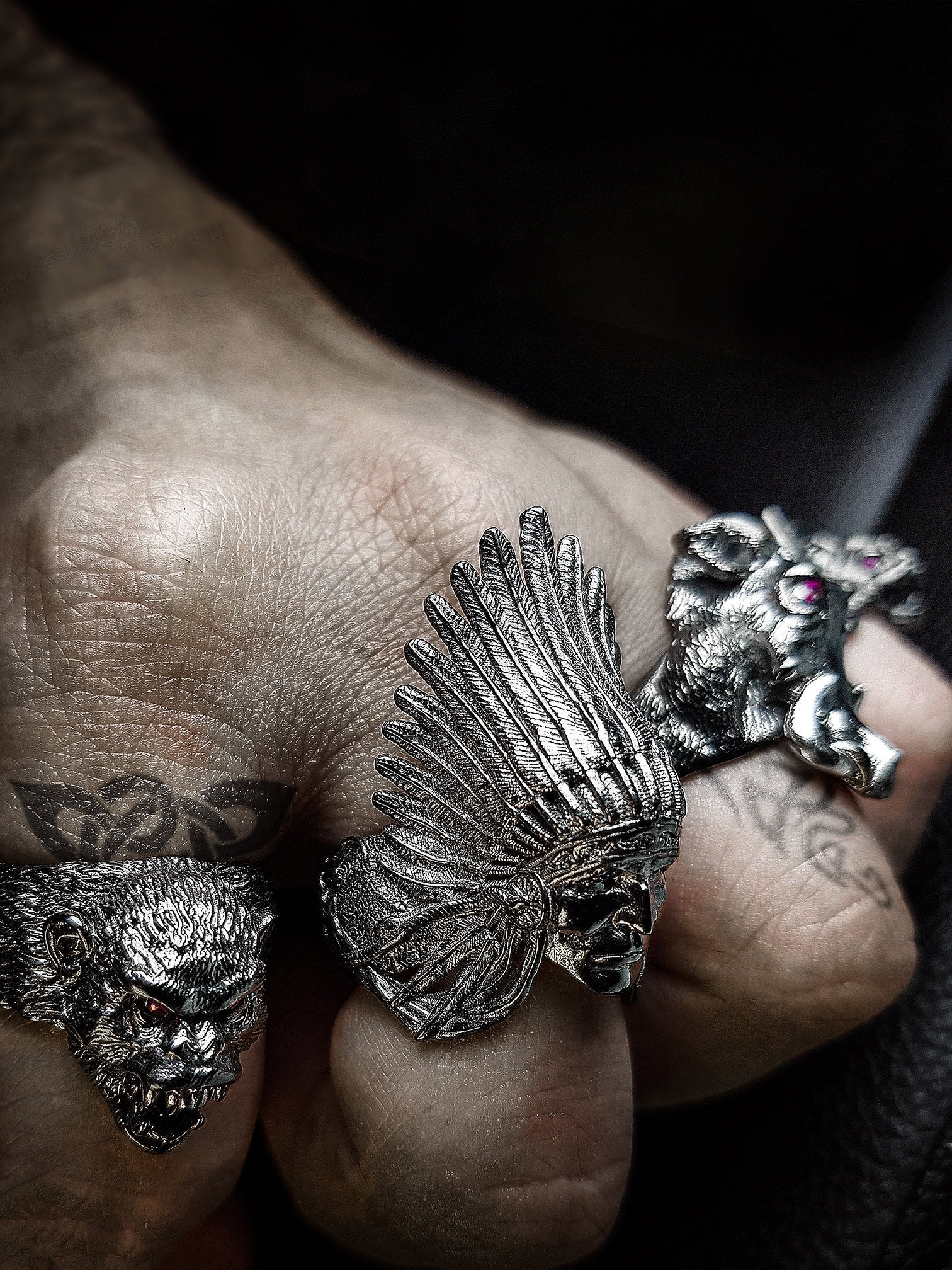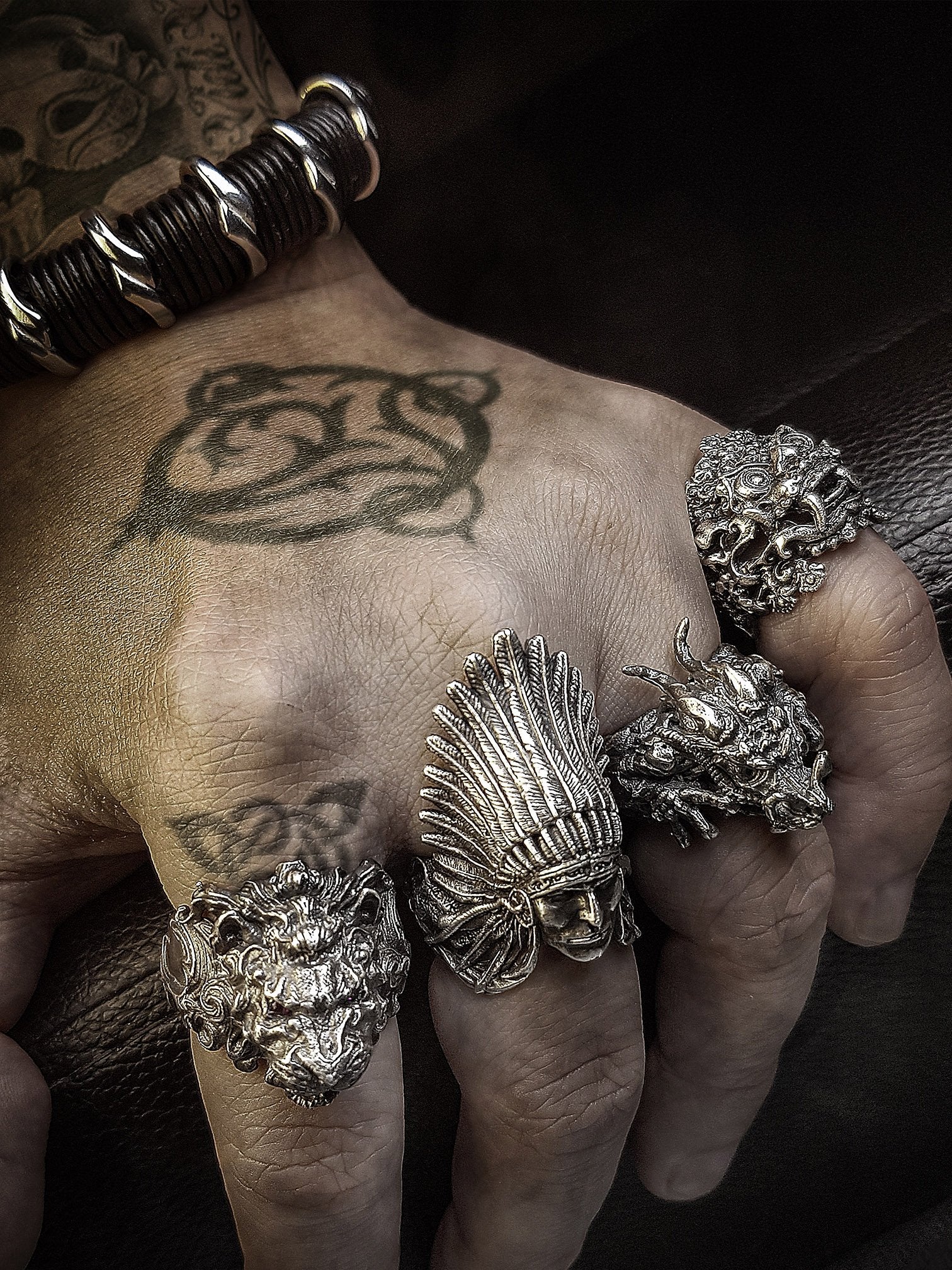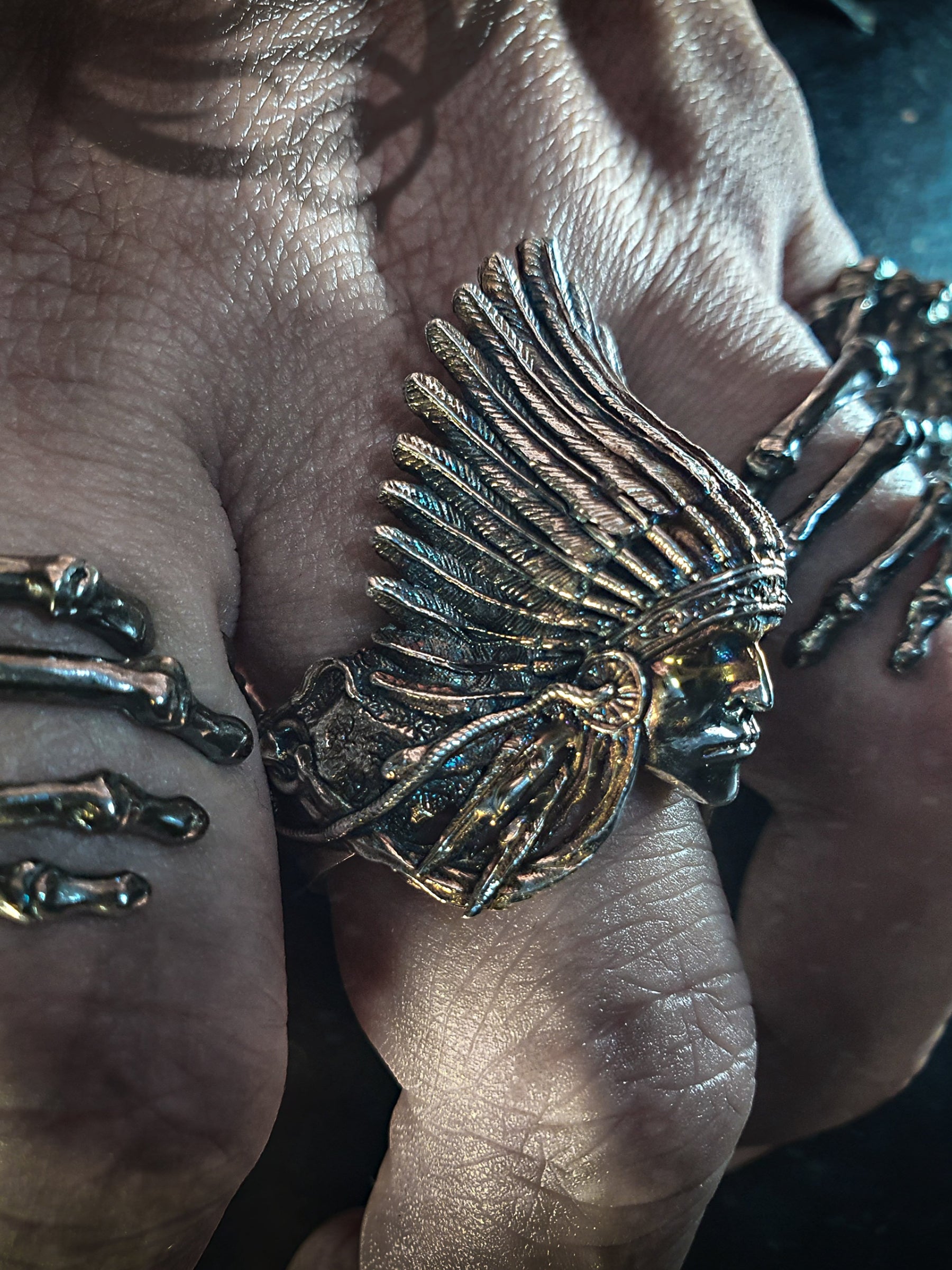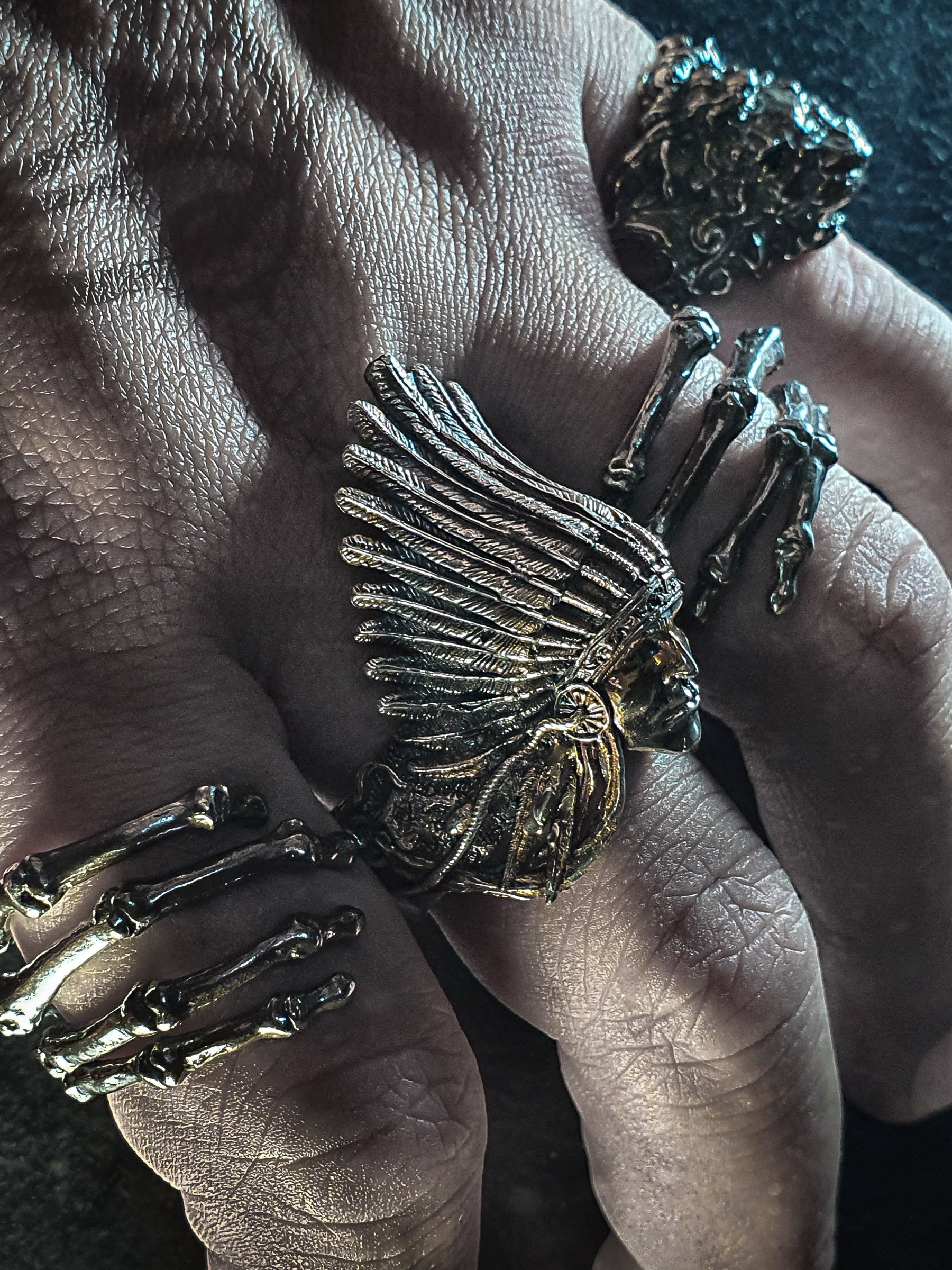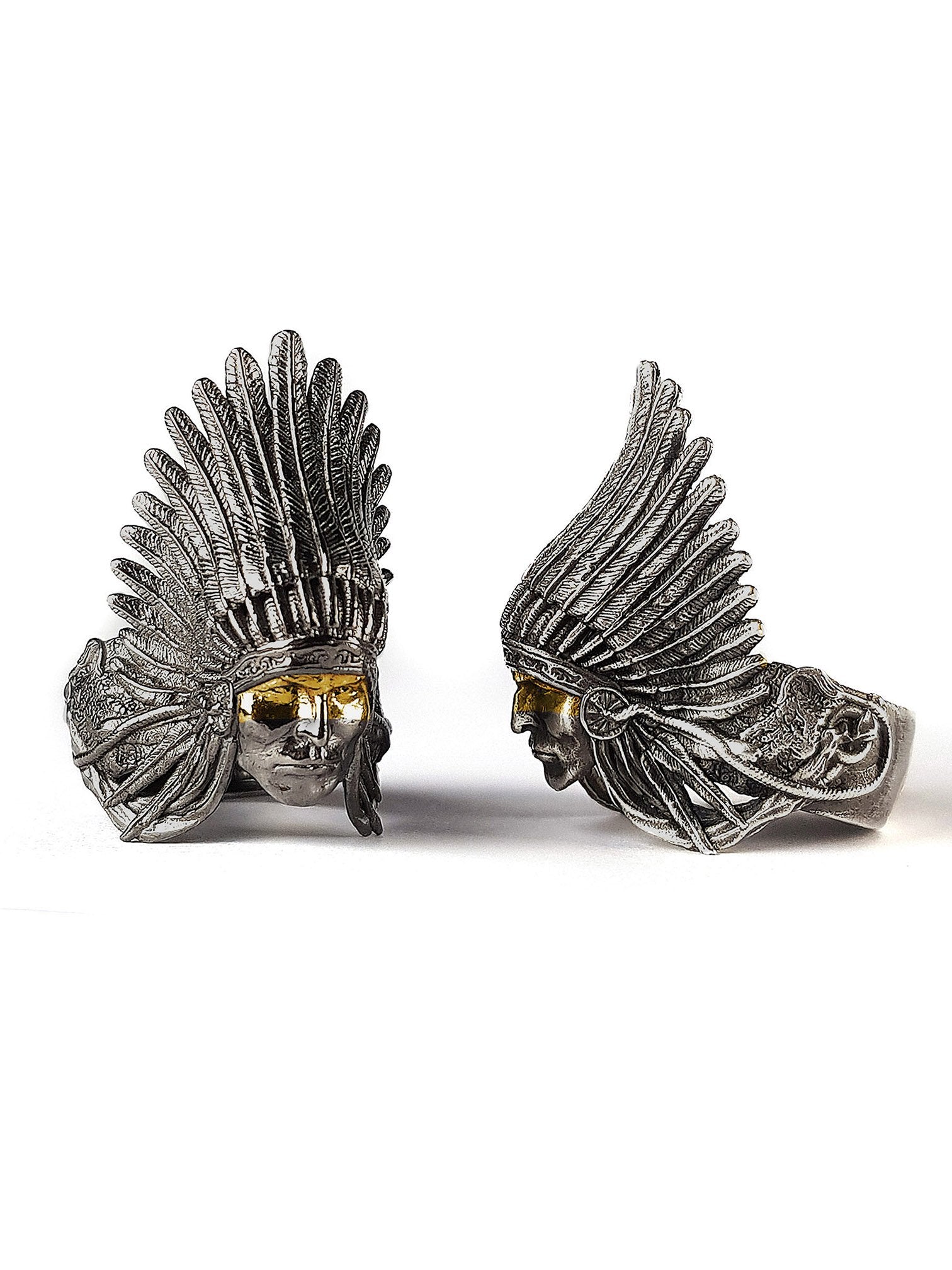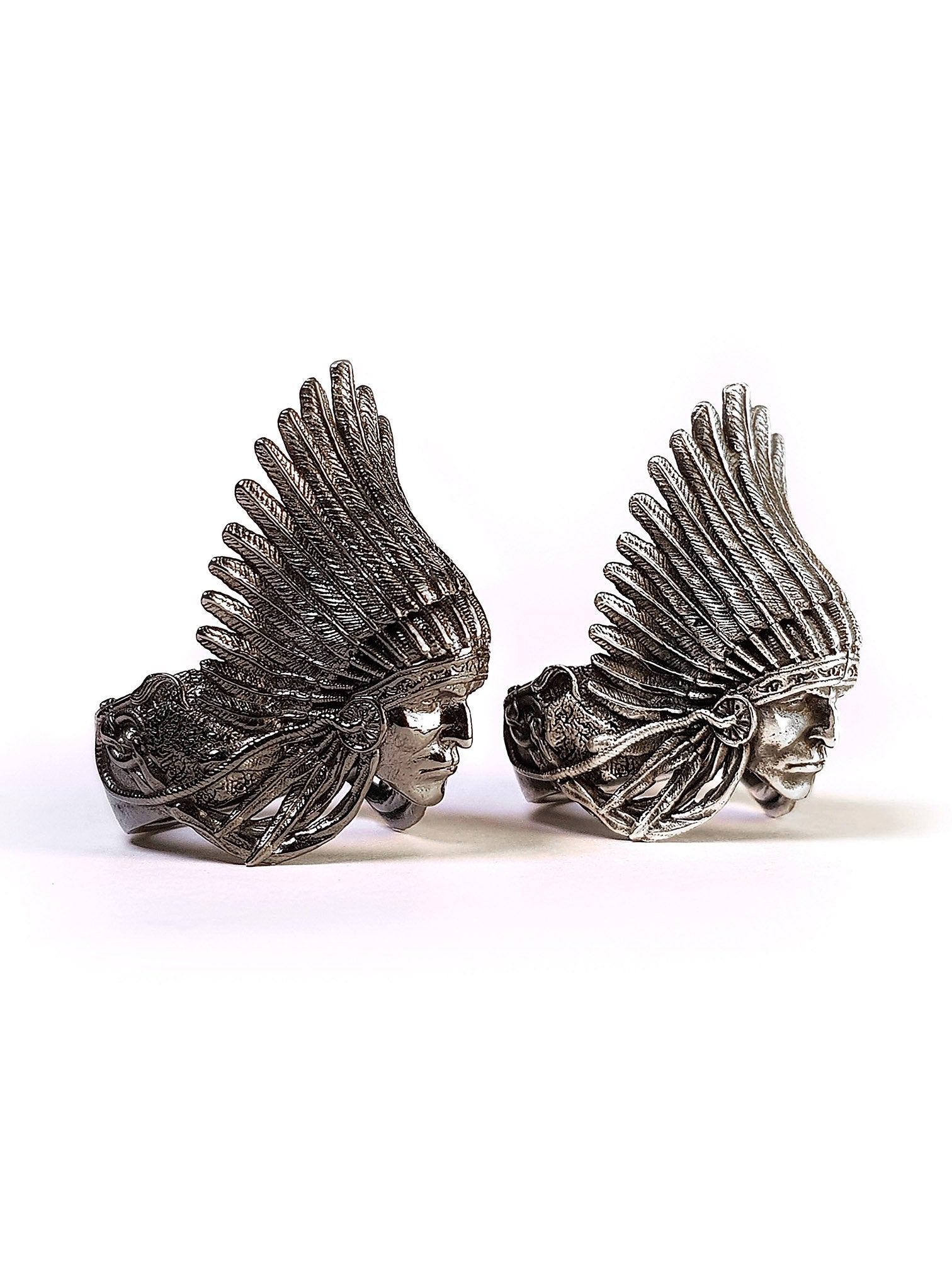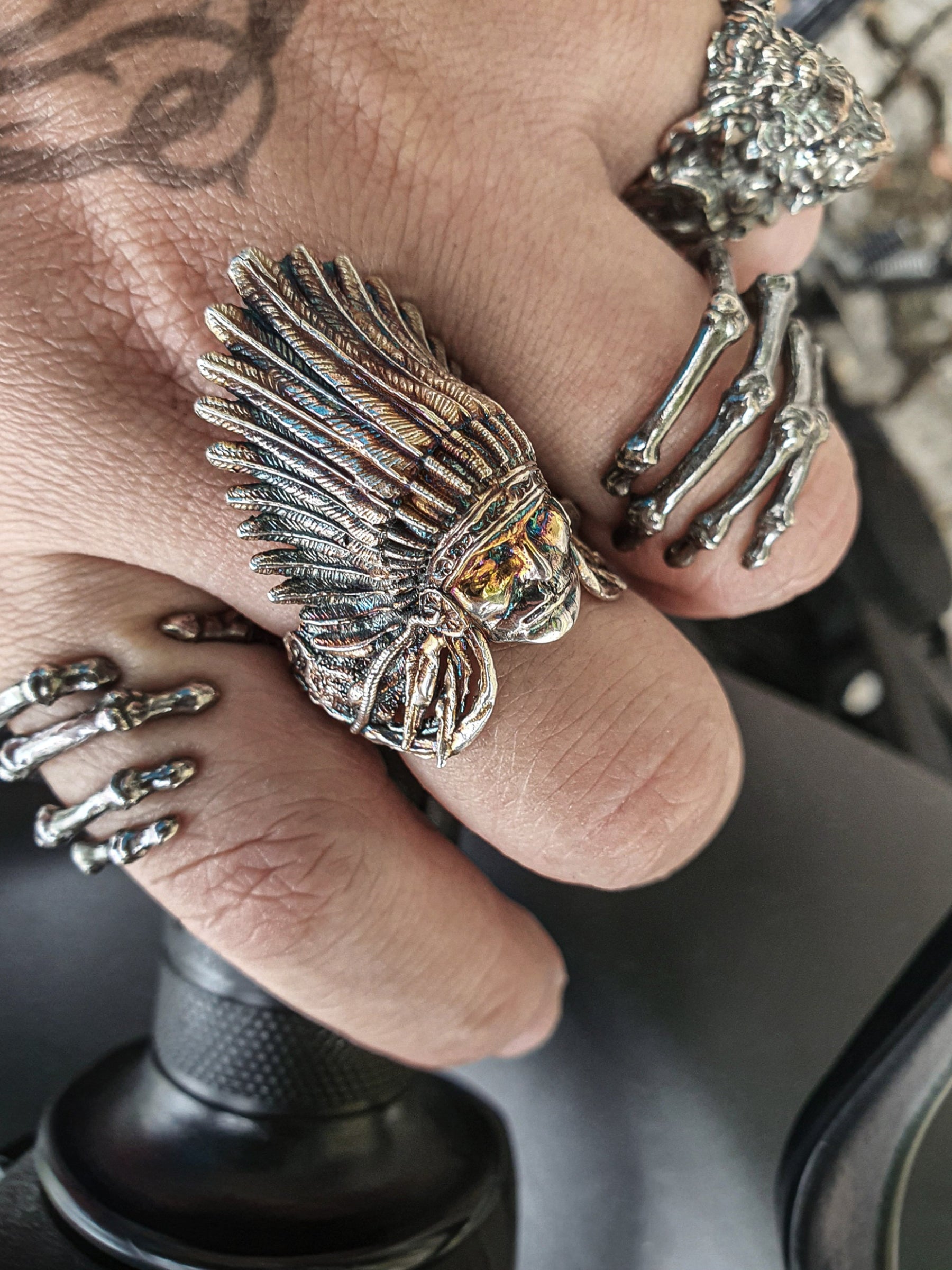 🏆 AWARD WINNING | Red Indian Chief Ring
Description
Although rich in history, Native American culture is rarely showcased in jewelry. This piece features the iconic image of the Red Indian Chief, inspired by real-life Native American Indian Chief, Sitting Bull whose prophetic vision foretold the defeat of the 7th Cavalry. The ring captures not only the details of the icon but exemplifies its spirit and leadership.
Designer Notes:

Carefully crafted to show the beautiful culture of the indigenous American. The feathers on the headdress are designed to wrap around your knuckle so it will fit comfortably on your finger, despite its pronounced appearance. It is best worn on the middle or index finger.

Approximate Size
50mm Height x 30mm Width x 40mm Depth
Different Finishing
1) Antique Silver (Sterling Silver with Antique finishing)👍

2) YellowGold Plated Whole (Silver Base Yellow Gold Plating)
3) WhiteGold Plated Whole (Silver Base White Gold Plating)
4) RoseGold Plated Whole (Silver Base Rose Gold Plating)
5) BlackGold Plated Whole (Silver Base Black Gold Plating)
6) YellowGold Plated Mask (Antique Silver with Yellow Face Paint Plating)🔥🔥👍
7) RoseGold Plated Mask (Antique Silver with Rose Face Paint Plating)👍
8) 18KGold (Solid 18k Yellow Gold) 
🔥 Popular among buyers. 

👍 Recommended by Altejewellers. 
For Rings
We use US sizing as standard. If you have problem converting your local sizing, please check with us.  
We are comfortably handle any sizing from 3-15. If any rings your are interested listed do not offer the sizing you need, you can write in to check with us. 
If you do not know your sizing, we recommend you visit your local jewelry store to get your sizing. But if it is not a variable option, you can DIY by using the following method.
Once you trace your size, place the paper strip against a ruler to measure.
During checkout, you can forward your reading (preferably in mm) so we can convert for you. 
We provide 1 time free ring size adjustment for our products. You just need to send back the item and we will re-adjust for you.  
For Bracelet
Same method as above, but instead of fingers, you measure the most narrow part of your wrist. For wrist, generally we are using inches instead. During purchase, select your correct wrist size measurement. If your wrist is slightly bigger then the sizing given. Choose the next bigger size. 
Example:
- if your wrist is 7 inches, choose 7 inches as your wrist size.
- if your wrist is 8.5 inches, choose 9 inches as your wrist size.
- if you are 9 1/4 inches, choose 10 inches as your wrist size.

Please write to us if you are not sure.