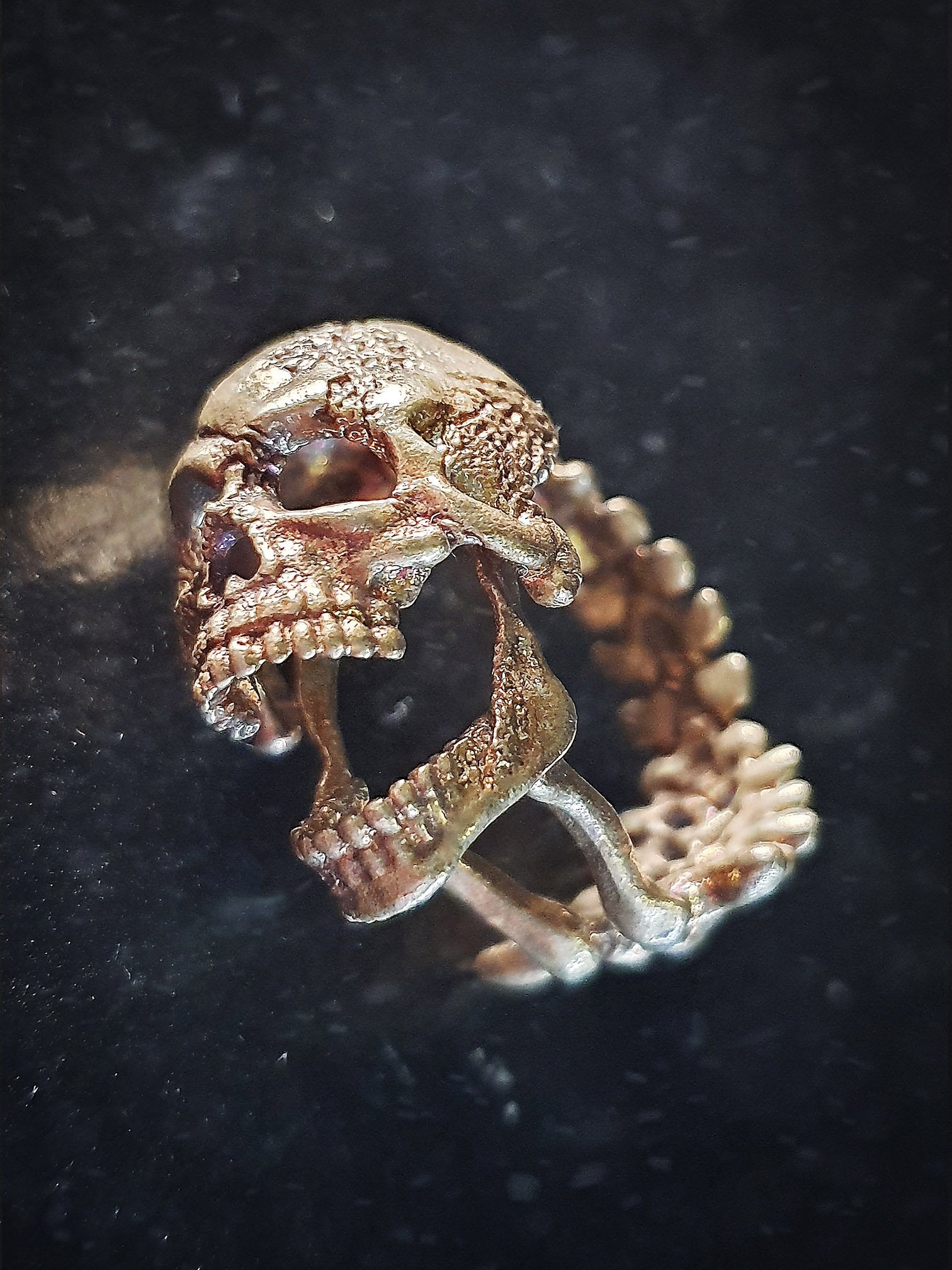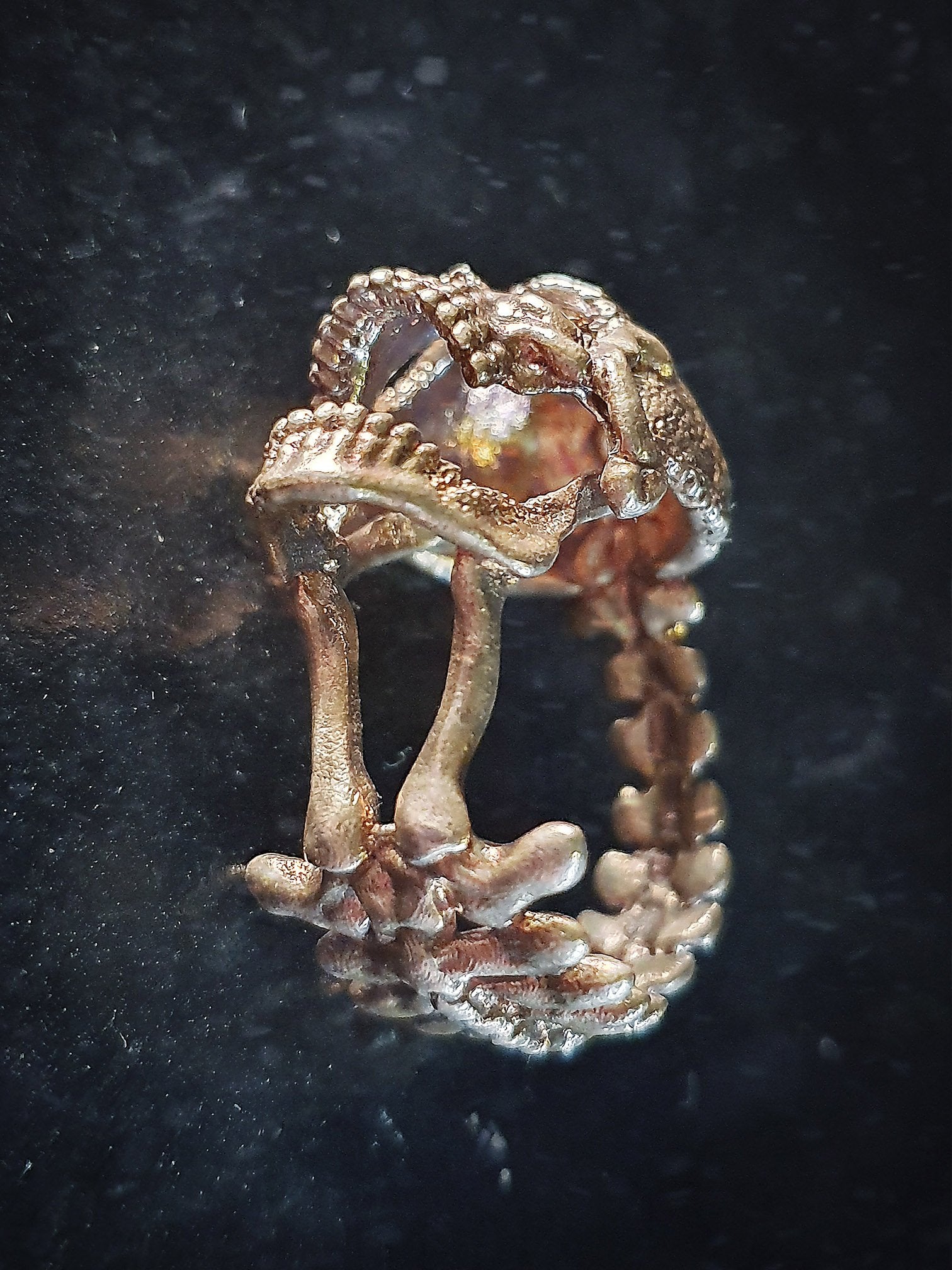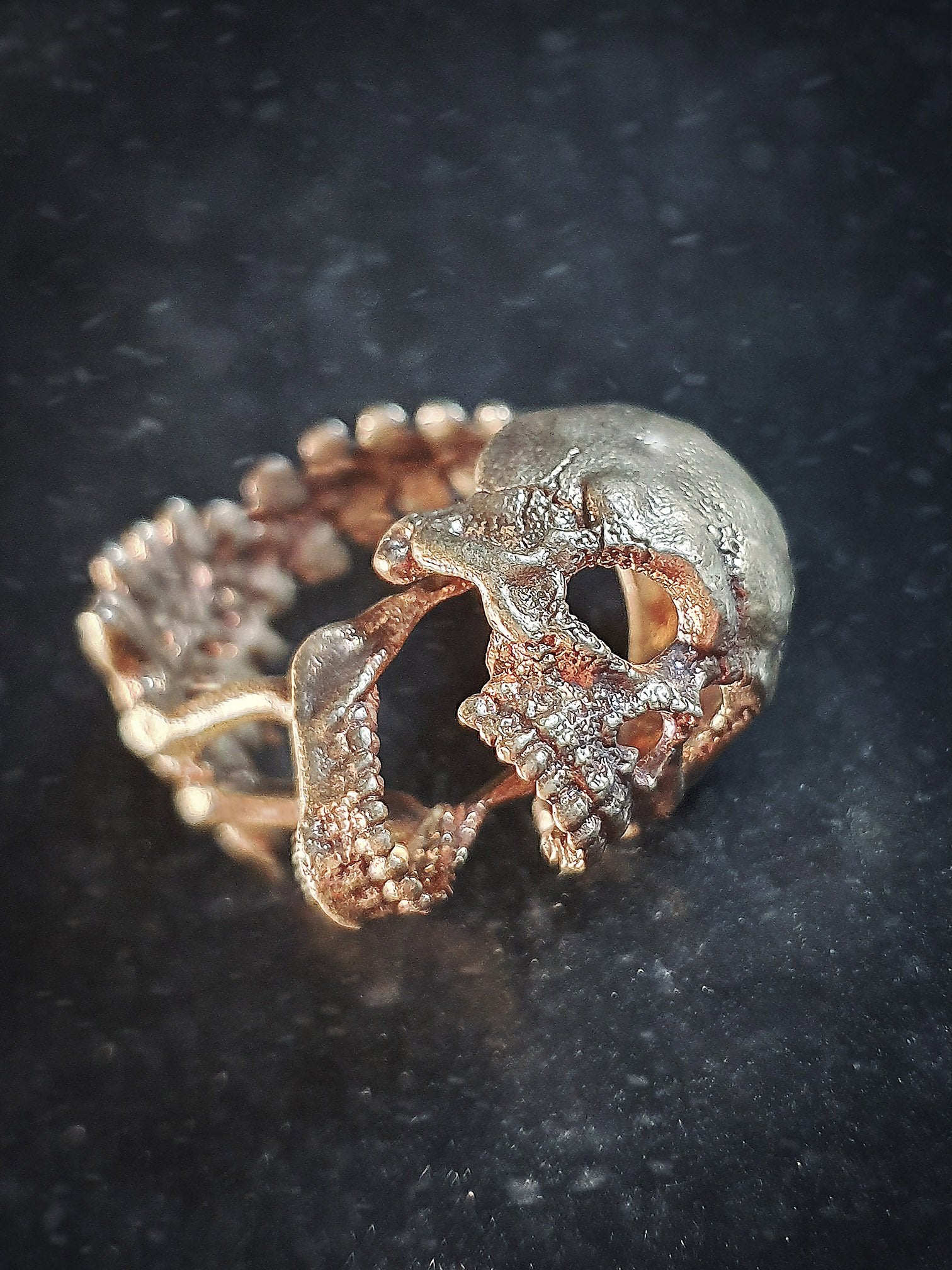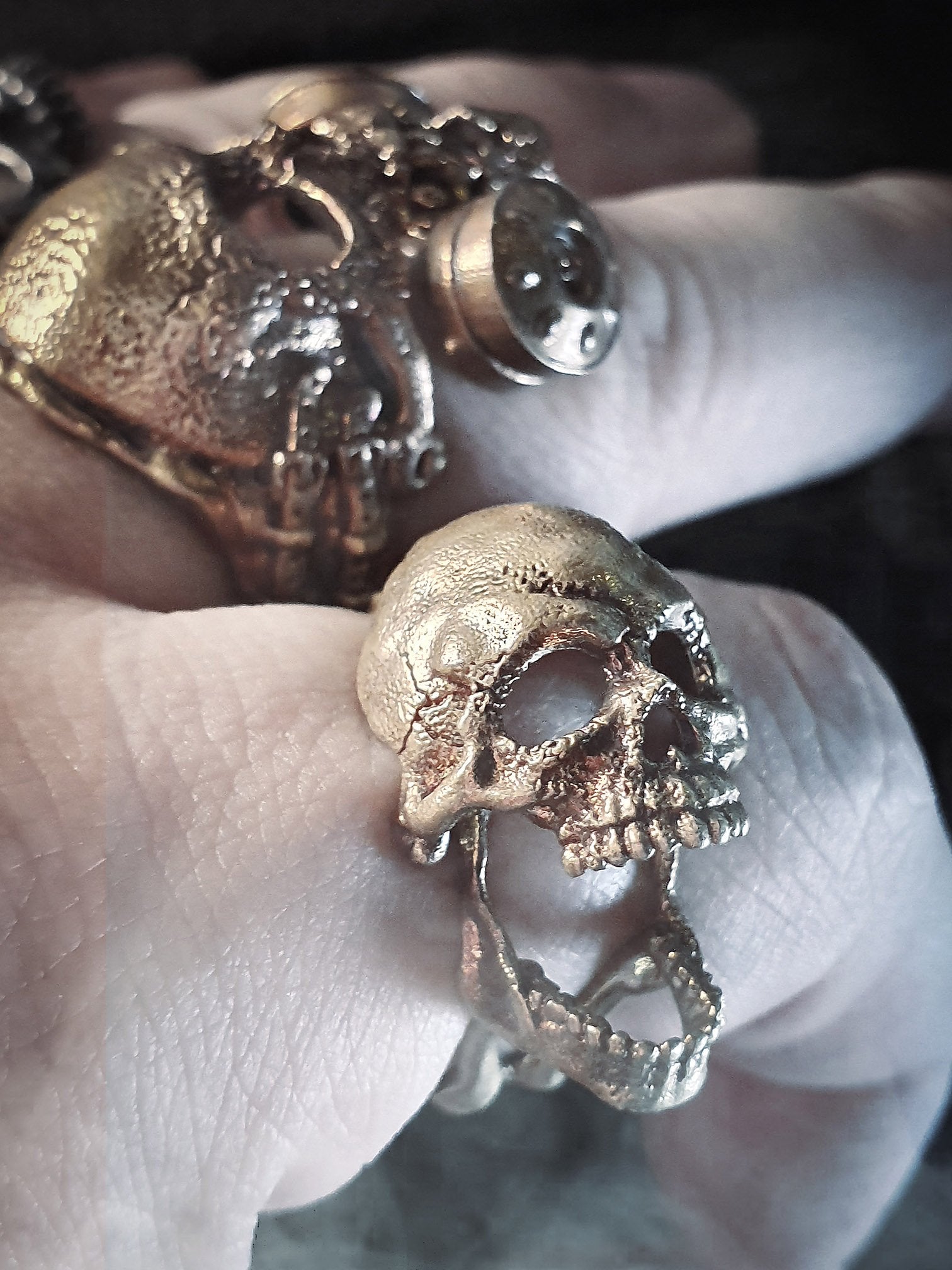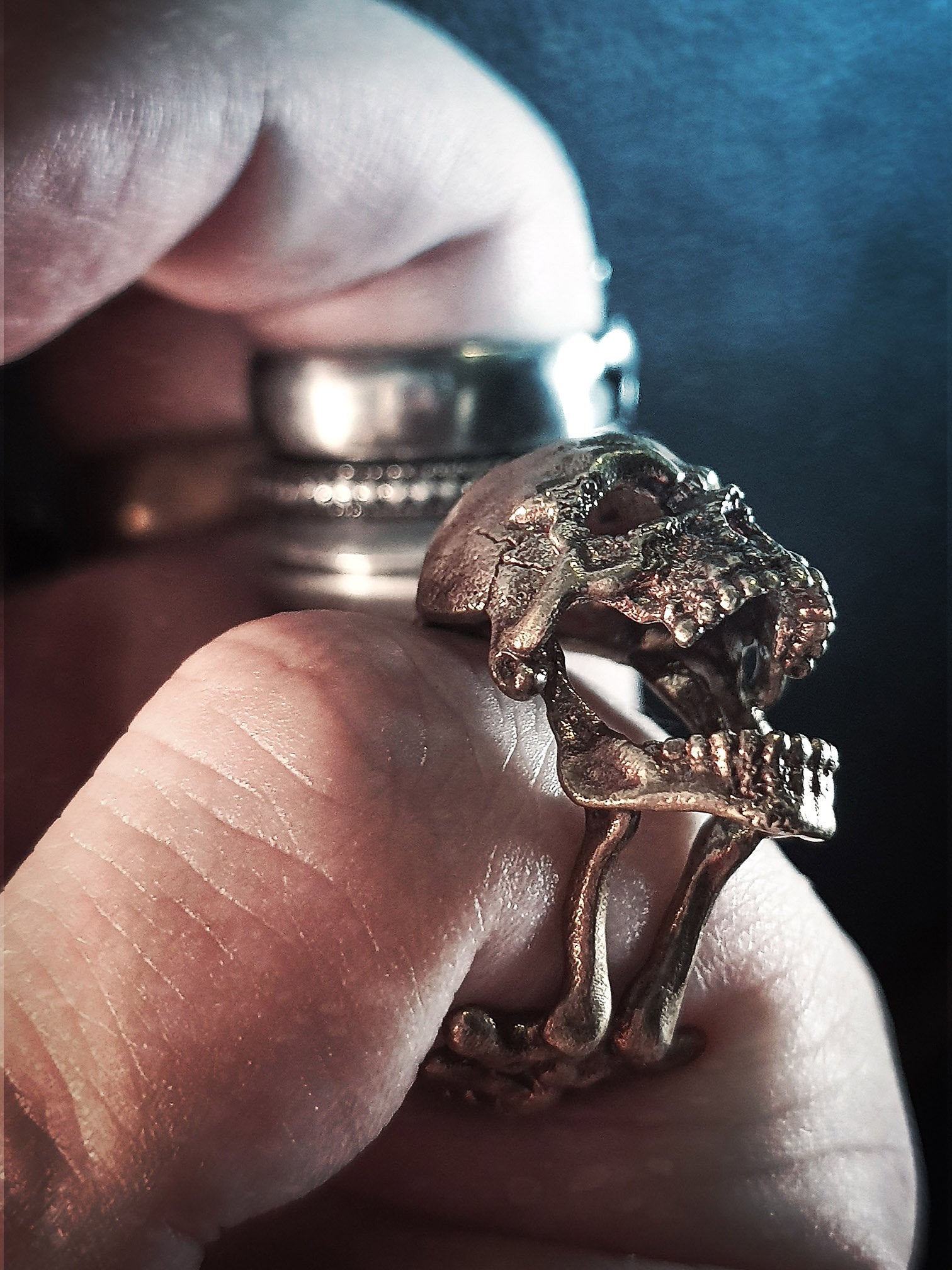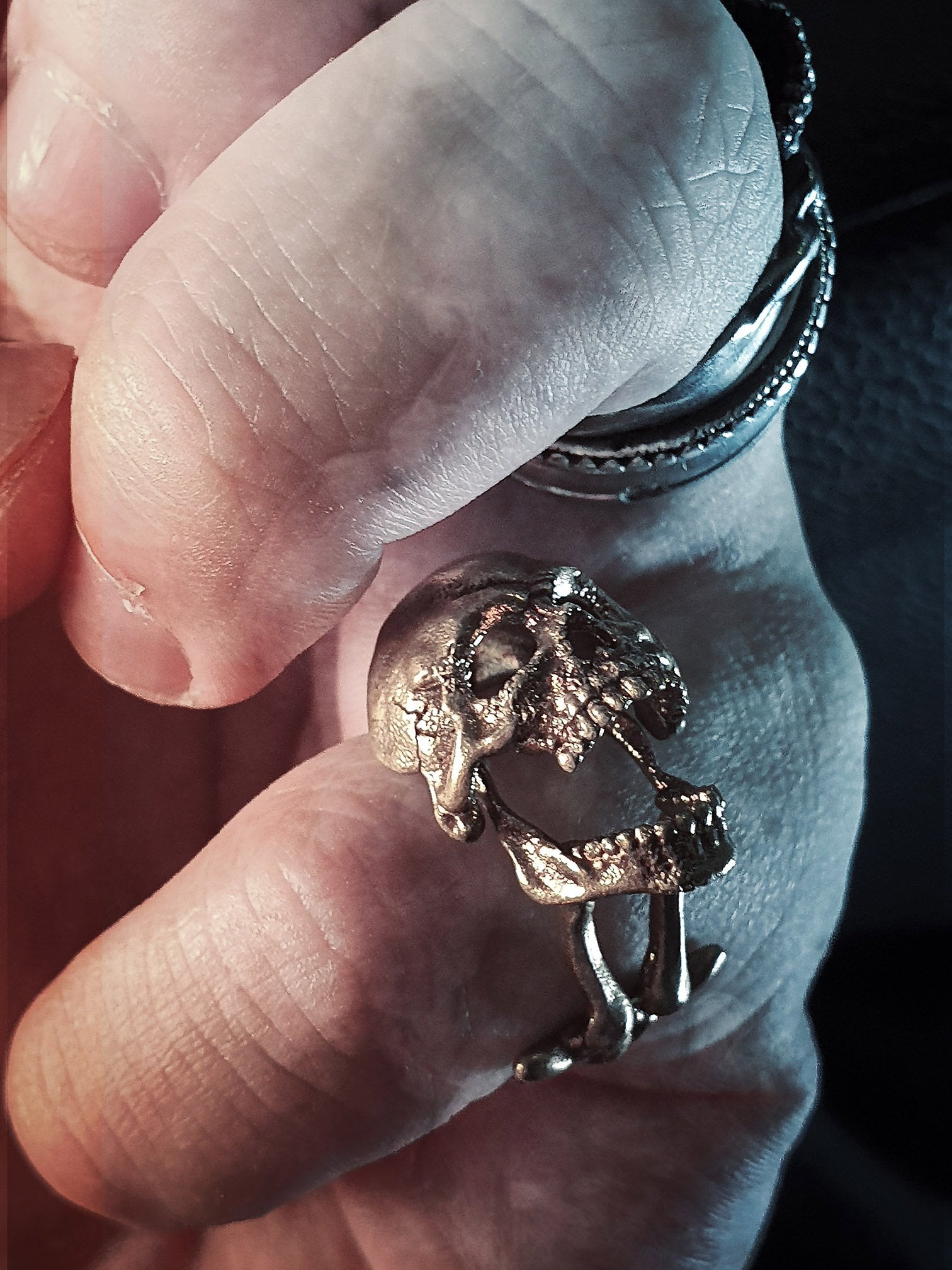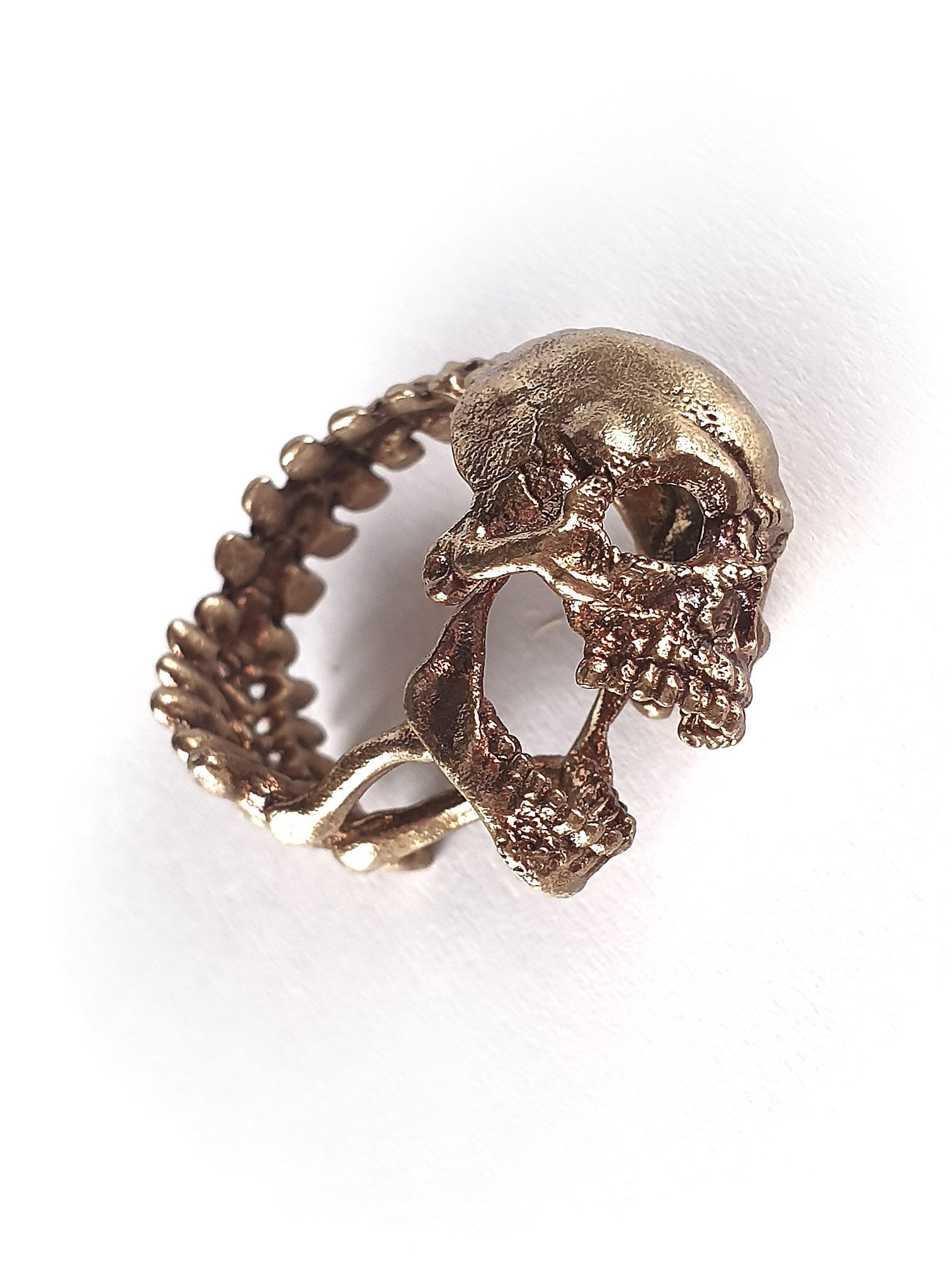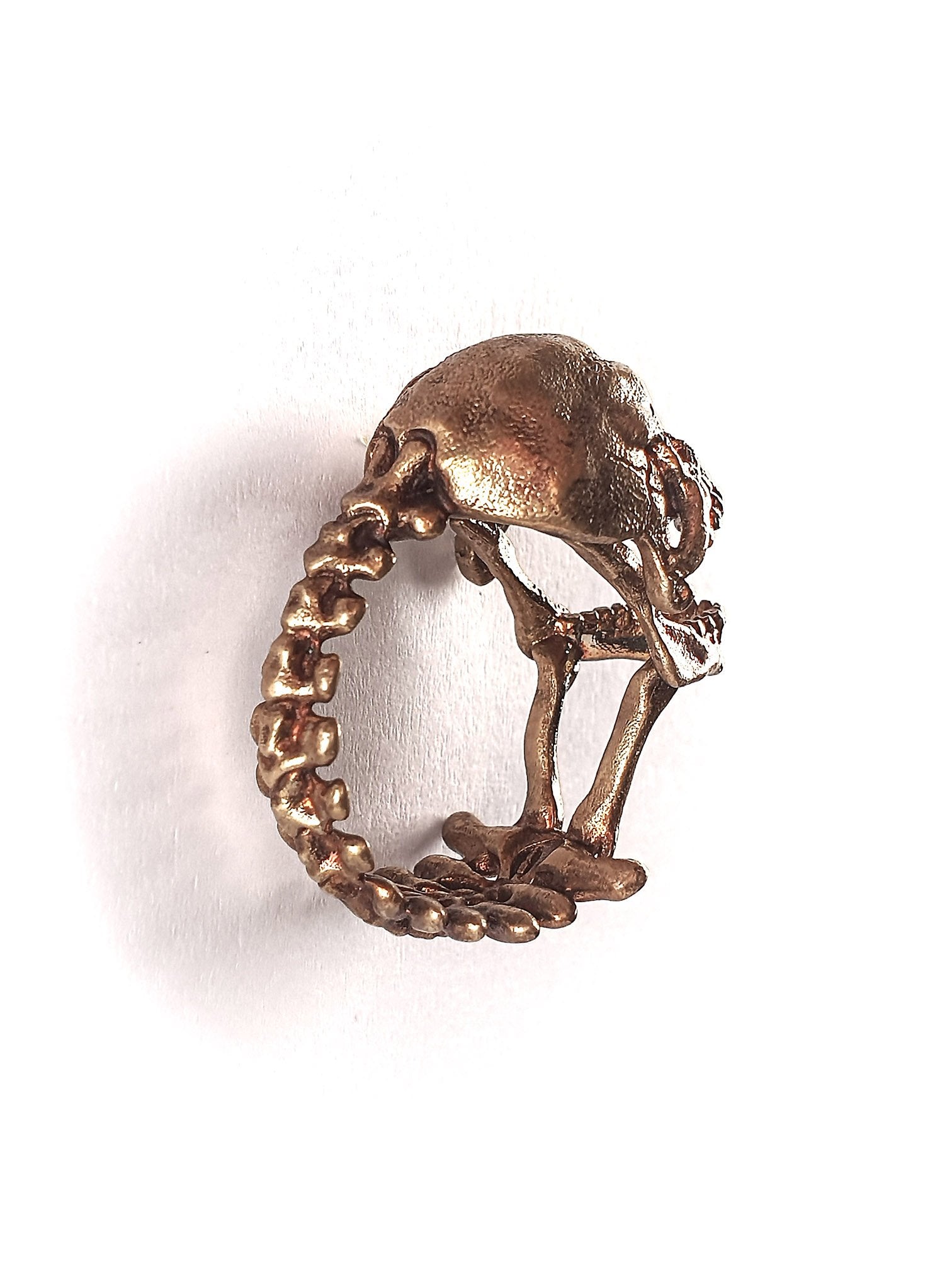 Description
There is no Beauty without some strangeness
~ POE.
The Screamer Skull Ring is a truly unique piece of jewelry that is sure to turn heads. With its captivating design, this ring features a skull structure that is both detailed and striking. The "breaking point" of the design is located at the mouth, which allows for an adjustable fit. Depending on the size of your finger, the mouth of the skull can open wider or narrower, creating a unique look for every wearer. If you have a thicker finger, the mouth of the skull will open wider, creating a dramatic and eye-catching effect.

This ring is a must-have for anyone who loves unconventional and edgy fashion. The intricate details of the skull design, combined with the adjustable fit, make this ring both functional and stylish. Whether you're a fan of skulls or just love bold and unusual jewelry, the Screamer Skull Ring is sure to be a standout piece in your collection. So why wait? Get yours today and let your fingers do the talking!

Size
Small- Default size is US6. It is adjustable from size 4 (Close mouth) - 7 (Widely open mouth)

Large- Default size US9. It is adjustable from size 6 (Close mouth) - 10 (Widely open mouth)
The head is about 22mm tall, 10mm depth, 16mm width
* Please note you will not prefer the mouth to be open too wide for aesthetic so it is better to buy bigger size. 
Designer notes
This ring will work best wearing on index finger or pinky finger facing outwards. Please note it is not advisable to keep adjusting
Disclaimer

Silver and Brass are malleable metal. They will snap if constantly bend beyond its limit. Do buy close to your finger size and avoid extremes adjustment. Thanks!
For Rings
We use US sizing as standard. If you have problem converting your local sizing, please check with us.  
We are comfortably handle any sizing from 3-15. If any rings your are interested listed do not offer the sizing you need, you can write in to check with us. 
If you do not know your sizing, we recommend you visit your local jewelry store to get your sizing. But if it is not a variable option, you can DIY by using the following method.
Once you trace your size, place the paper strip against a ruler to measure.
During checkout, you can forward your reading (preferably in mm) so we can convert for you. 
We provide 1 time free ring size adjustment for our products. You just need to send back the item and we will re-adjust for you.  
For Bracelet
Same method as above, but instead of fingers, you measure the most narrow part of your wrist. For wrist, generally we are using inches instead. During purchase, select your correct wrist size measurement. If your wrist is slightly bigger then the sizing given. Choose the next bigger size. 
Example:
- if your wrist is 7 inches, choose 7 inches as your wrist size.
- if your wrist is 8.5 inches, choose 9 inches as your wrist size.
- if you are 9 1/4 inches, choose 10 inches as your wrist size.

Please write to us if you are not sure.