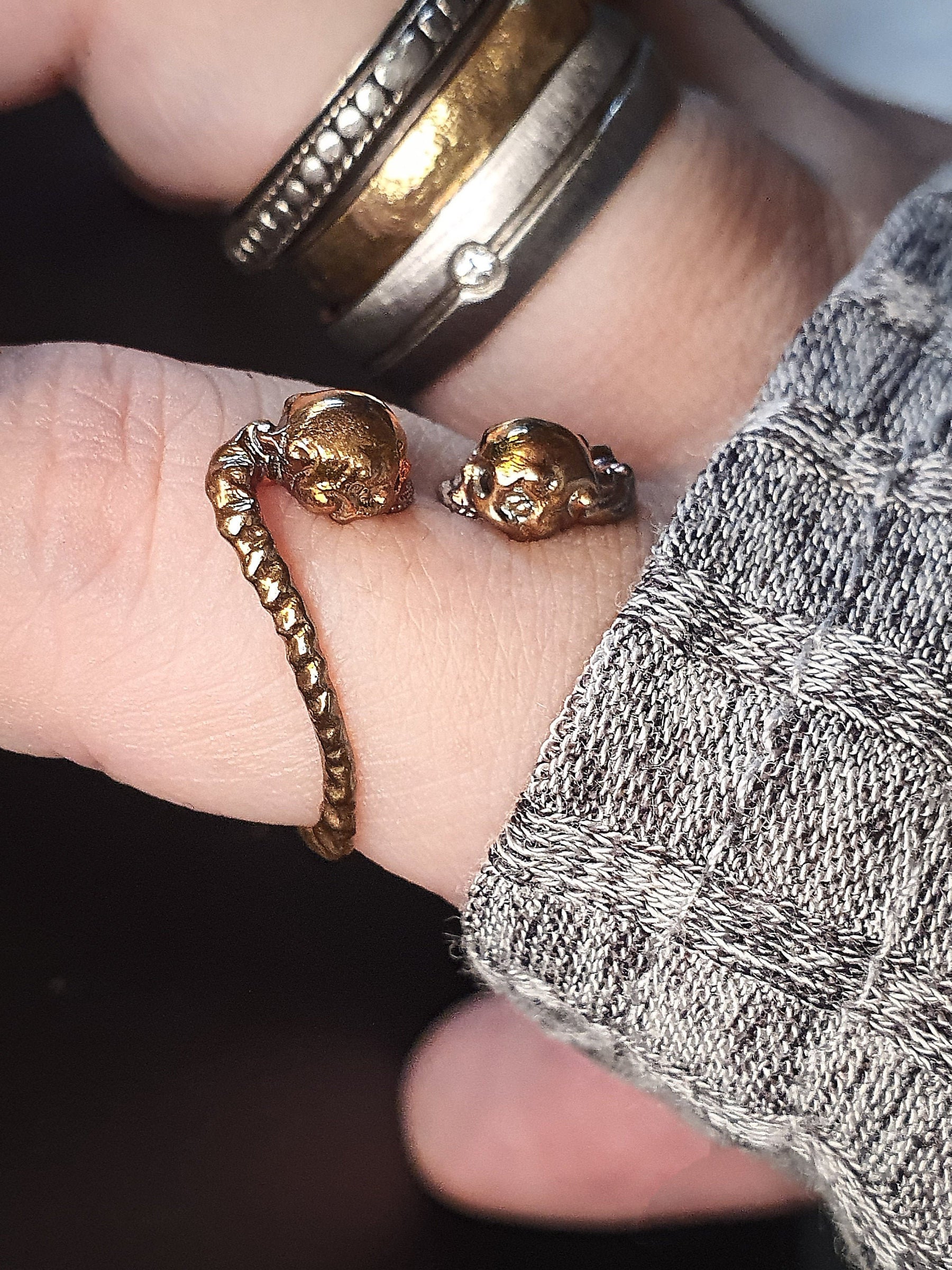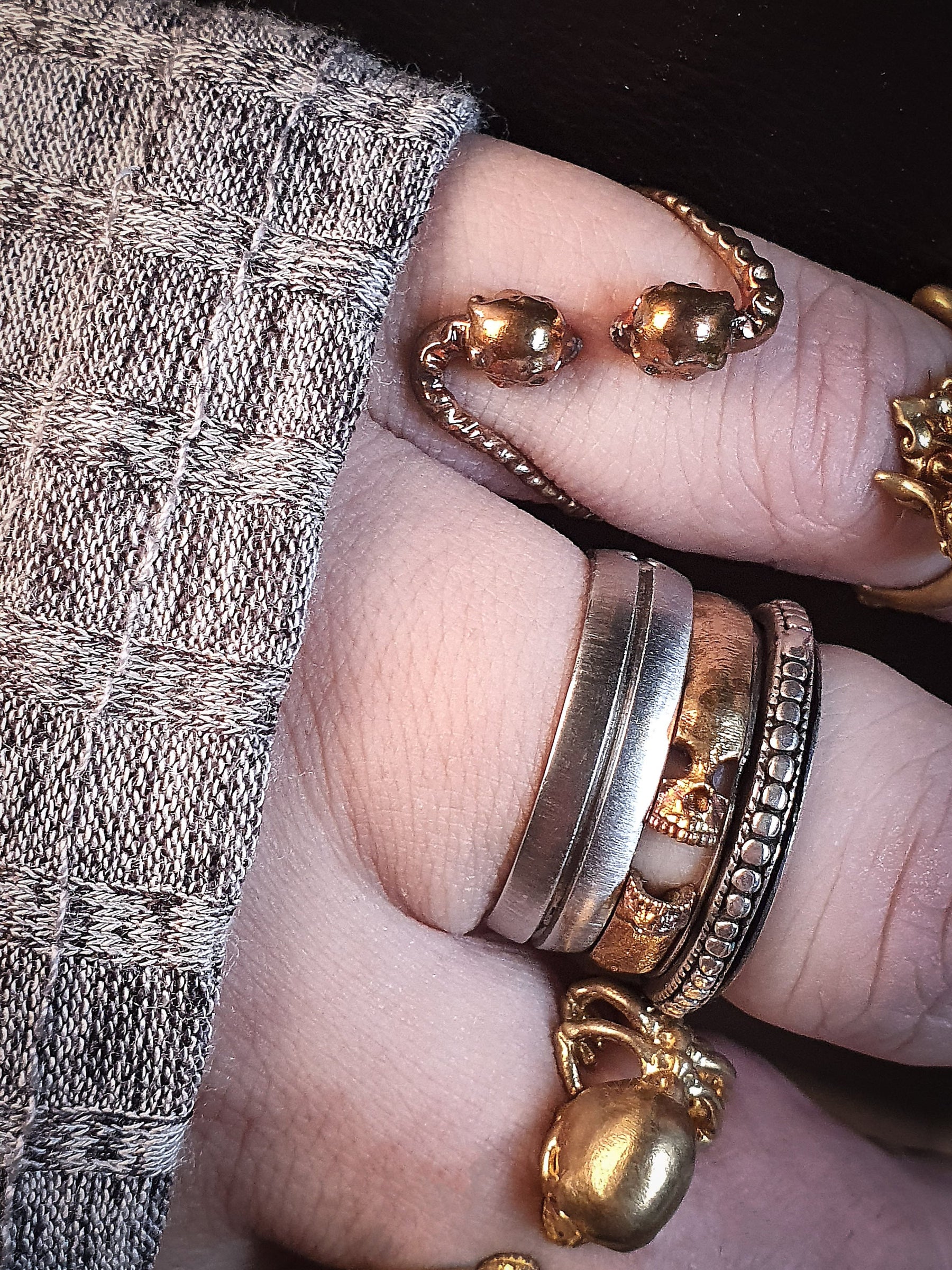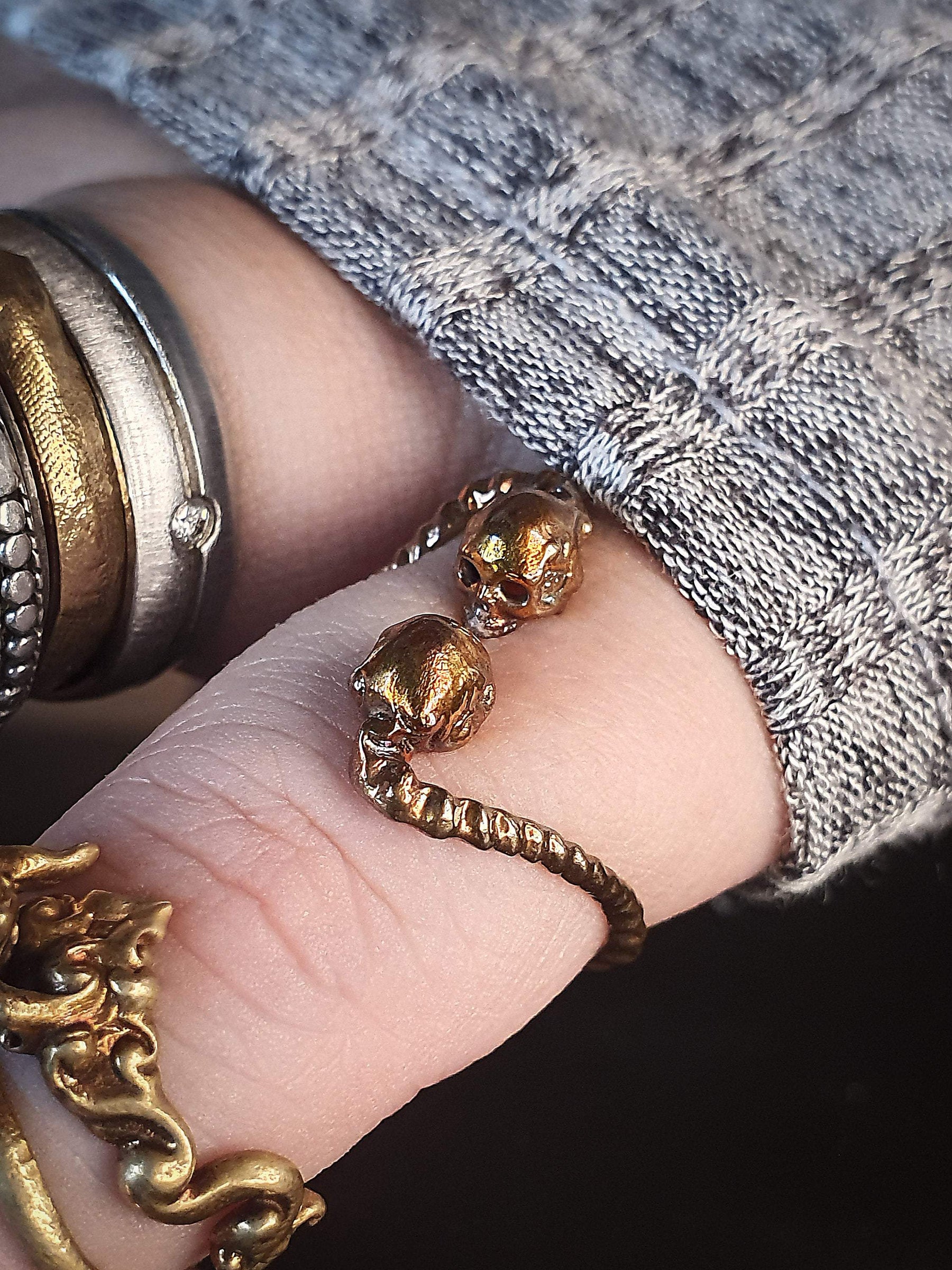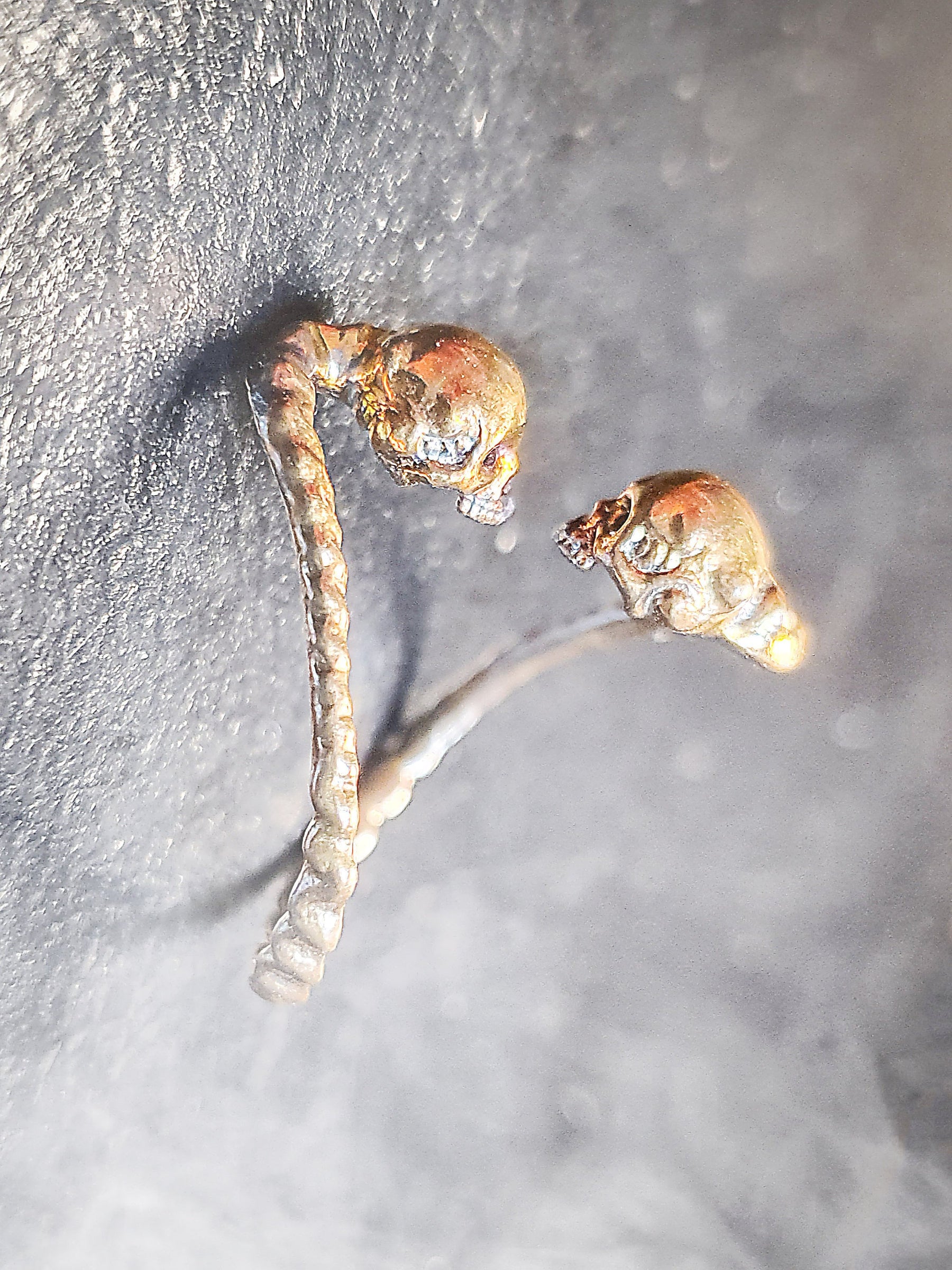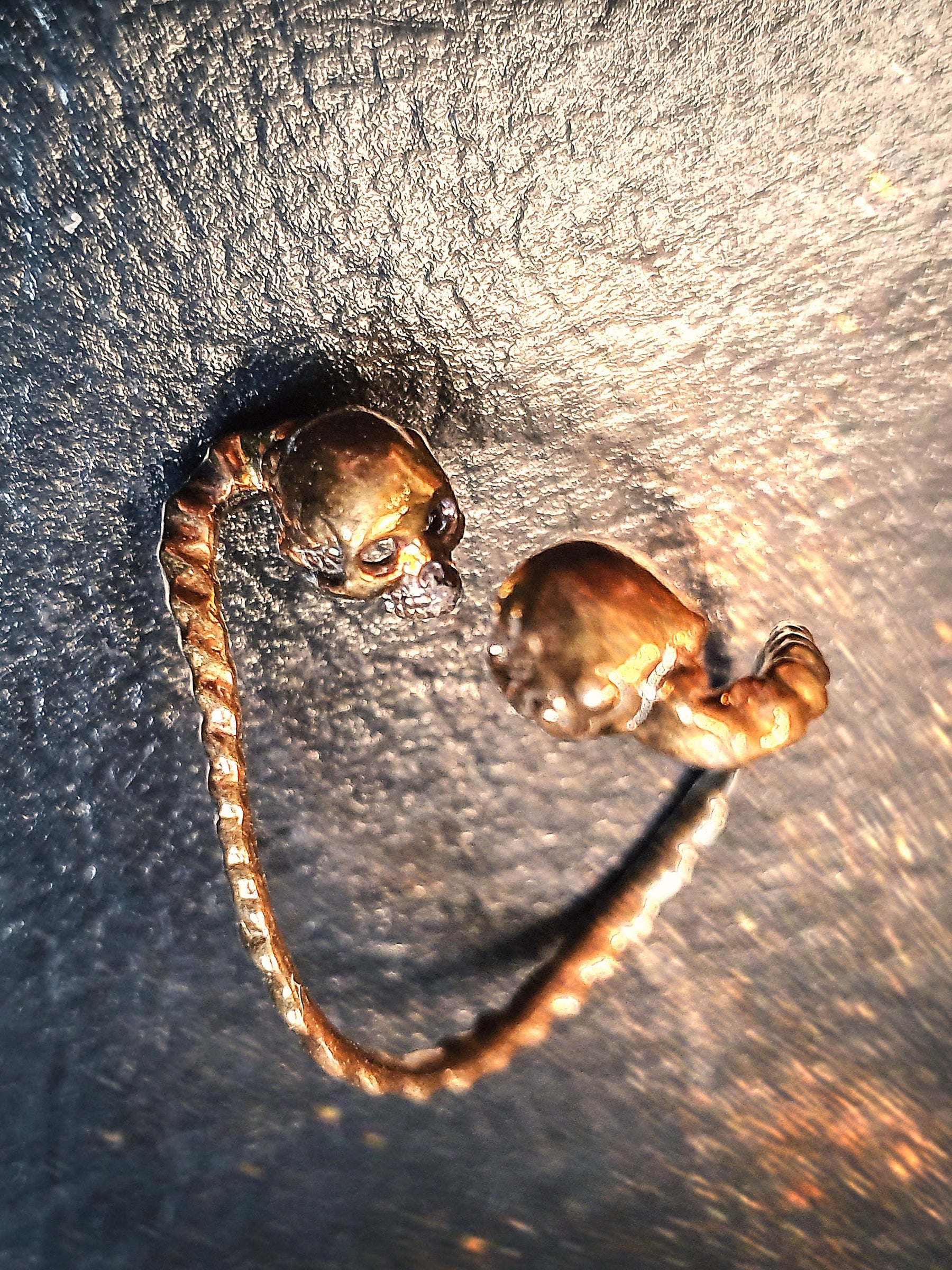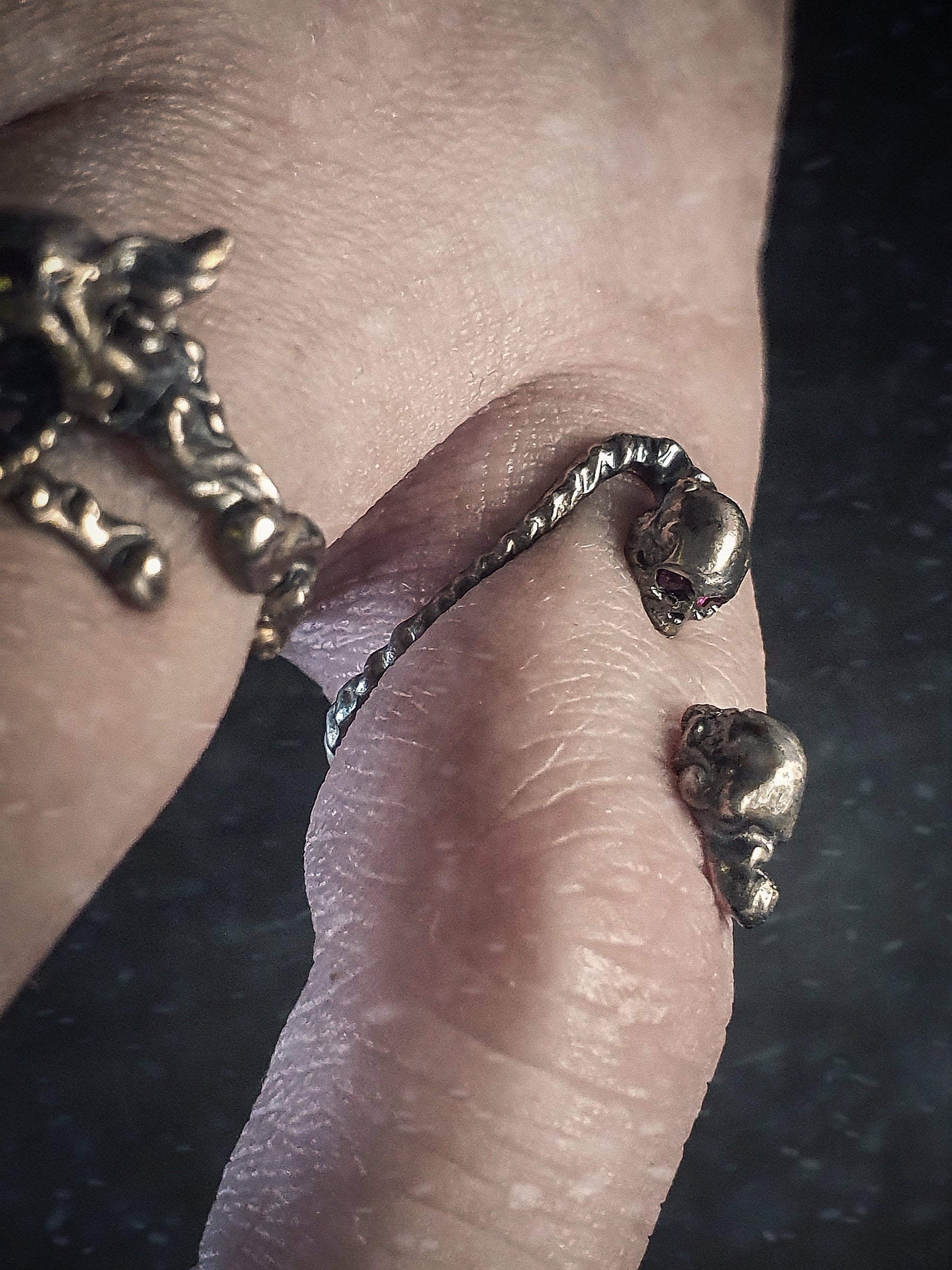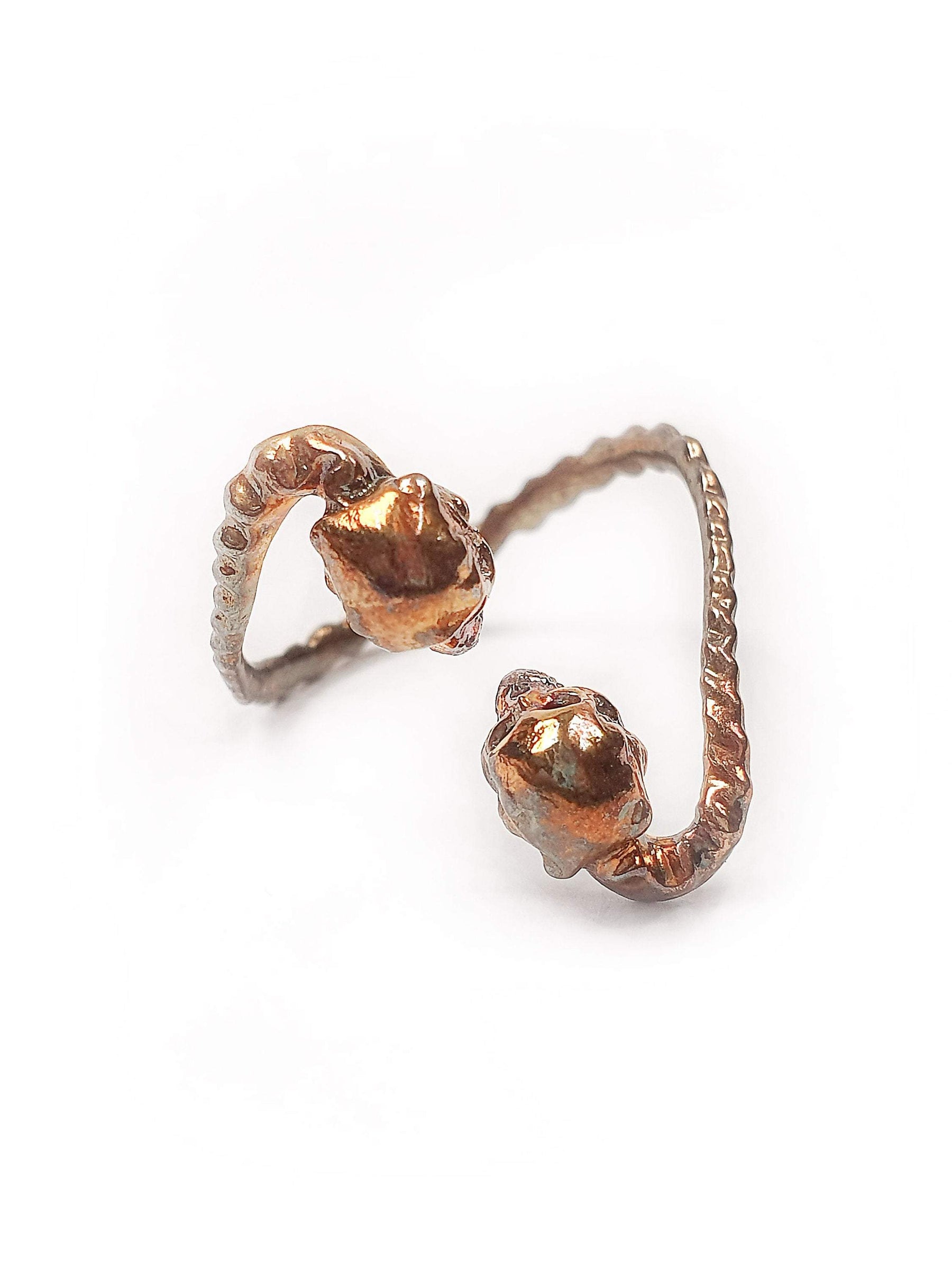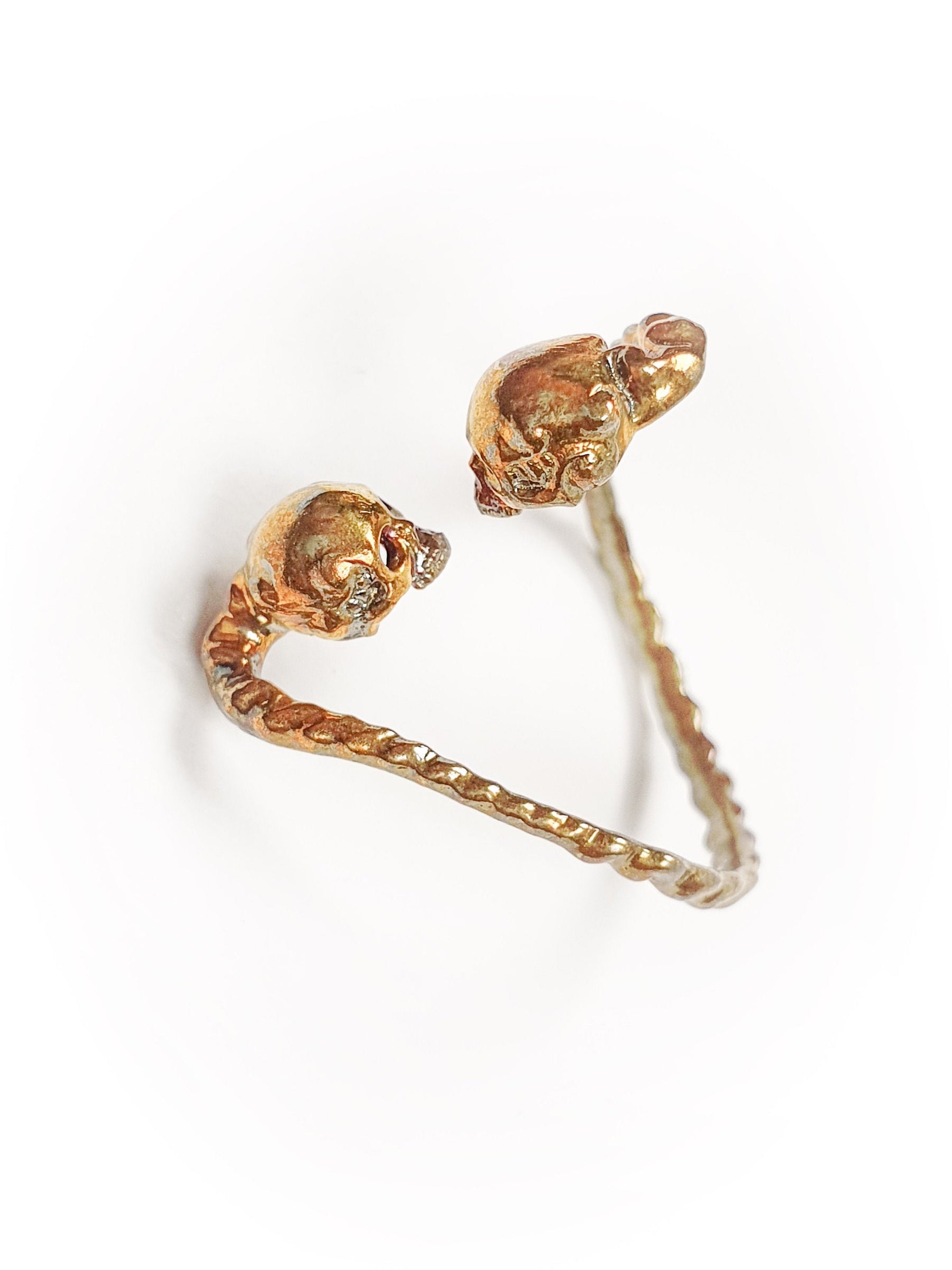 Description
The minute I heard my first love story, I started looking for you, not knowing how blind that was.
Lovers don't finally meet somewhere. They're in each other all along.
~ Rumi 
This playful and dainty adjustable skull ring is the perfect accessory for those who love to express their love and affection in a fun and lighthearted way. The design features two romantic lover's skulls gazing into each other's eyes, capturing the emotional bond between two people in love. The ring is adjustable, making it easy to wear on any finger and ensuring a comfortable fit for all.

The delicate and intricate design of the ring is sure to catch the eye, making it the perfect accessory for those who love unique and meaningful jewelry. Whether you're looking for a special gift for a loved one, or just looking to express your own love and affection in a playful way, this skull ring is the perfect choice.

So why wait? Get your hands on this fun and playful skull ring today and start expressing your love in a unique and lighthearted way. Whether you're out on a romantic date or just enjoying a fun-filled day with friends, this ring is sure to bring a smile to your face and joy to your heart.
This is an adjustable ring Default size 6.
Suitable to adjust from size 4-8 (size 6 both skull will look straight into each other) 
Disclaimer:
This ring is made of malleable metal. It is not suitable for daily wear where you will might perform heavy chores. It is a light jewelry suitable to wear on casual occasion.
Materials Variation 
1) Brass (Raw Brass)
2) Antique Silver (Sterling Silver with blacken recess) 
3 Antique Silver with Eyes (adding 4 x precious stones, by default Rubies) 
4) 18K Gold (Solid 18K Gold)
5) 18K Gold with Eyes (adding 4 x precious stones, by default Rubies)
For Rings
We use US sizing as standard. If you have problem converting your local sizing, please check with us.  
We are comfortably handle any sizing from 3-15. If any rings your are interested listed do not offer the sizing you need, you can write in to check with us. 
If you do not know your sizing, we recommend you visit your local jewelry store to get your sizing. But if it is not a variable option, you can DIY by using the following method.
Once you trace your size, place the paper strip against a ruler to measure.
During checkout, you can forward your reading (preferably in mm) so we can convert for you. 
We provide 1 time free ring size adjustment for our products. You just need to send back the item and we will re-adjust for you.  
For Bracelet
Same method as above, but instead of fingers, you measure the most narrow part of your wrist. For wrist, generally we are using inches instead. During purchase, select your correct wrist size measurement. If your wrist is slightly bigger then the sizing given. Choose the next bigger size. 
Example:
- if your wrist is 7 inches, choose 7 inches as your wrist size.
- if your wrist is 8.5 inches, choose 9 inches as your wrist size.
- if you are 9 1/4 inches, choose 10 inches as your wrist size.

Please write to us if you are not sure.